rapid urbanization has lifted consumers' expectations higher than ever yet left space at a premium. coupled with this, human behaviors and functions at home are ever increasing, becoming places to not only socialize and entertain but work as well. AXOR – together with the future laboratory, an international consulting firm on future trends – explores the future of urban living through the megatrend 'compact luxury'. from design-able solutions to real case studies, the exploration exemplifies the benefits of bathrooms as personal places of retreat and revitalization – even in the smallest of city spaces
find new ideas, insights and inspirations for urban luxury living with AXOR here.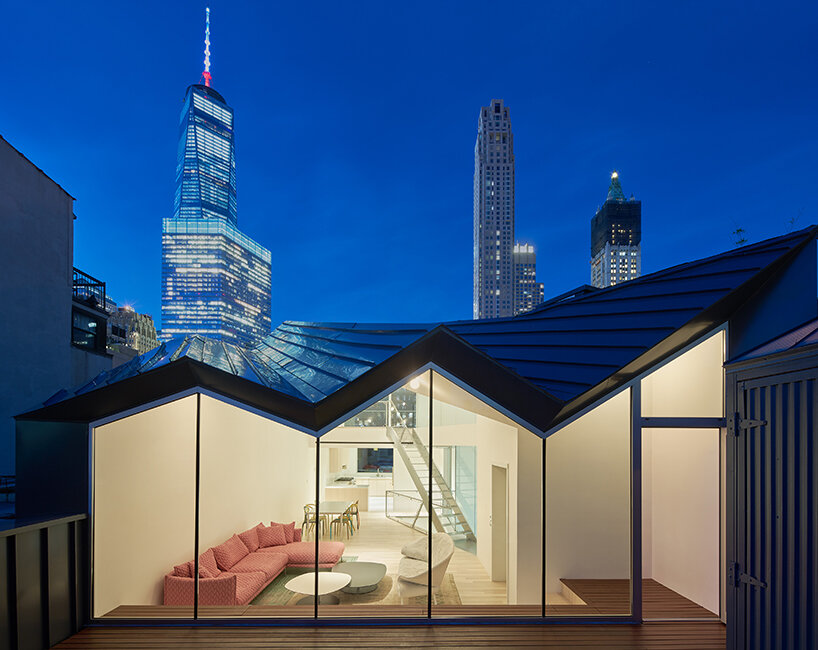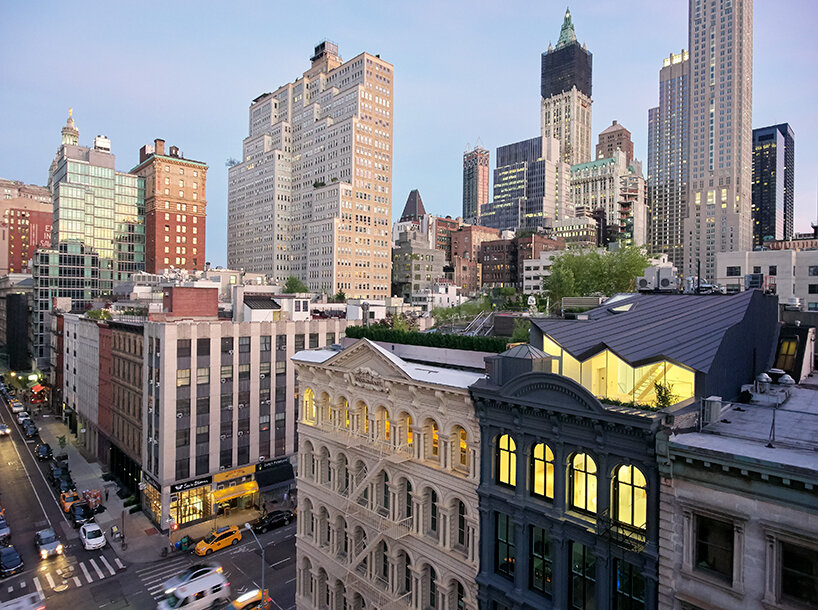 compact luxury case study: WORKac's stealth building in new york is topped with a hidden penthouse
read more about the future of urban living here
extending the design-able solutions for the future of urban living, barber osgerby imagines three highly personal bathroom concepts using the expanded 'one' collection for AXOR. the washbasin, bathtub and shower fittings appear in a unified design language of slender silhouettes, flat surfaces, soft corners and balanced proportions – all with multiple finishes and surface treatments. the british designers appoint the new collection into conceptual spaces devoted to personal well-being. these range from a double storey new york-styled loft to a simple yet spacious scandinavian family bathroom and to an open-plan hotel area dedicated to the cosmopolitan traveler.
explore the expanded 'one' collection and bathroom concepts here.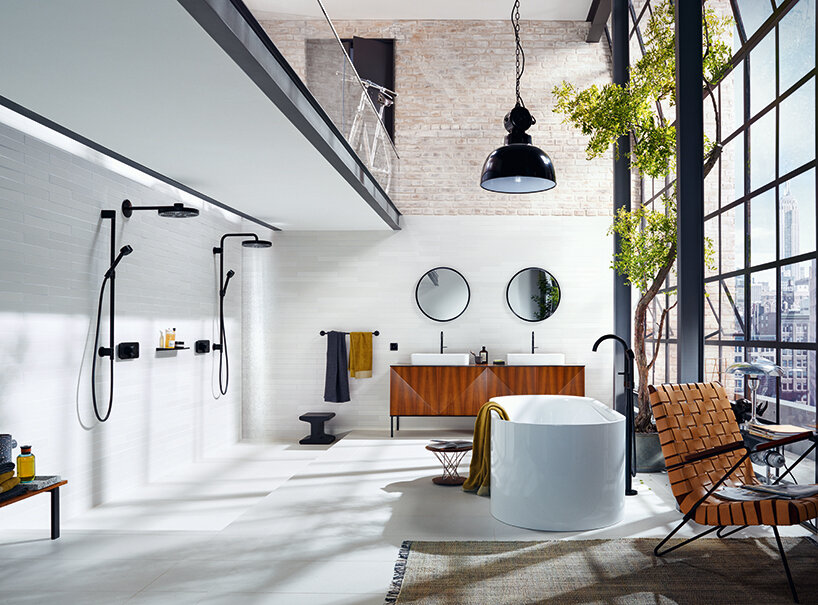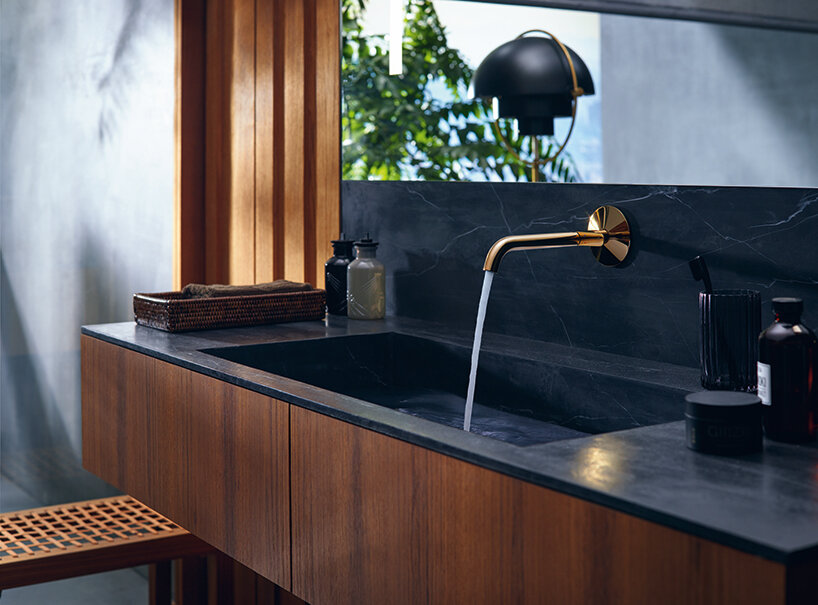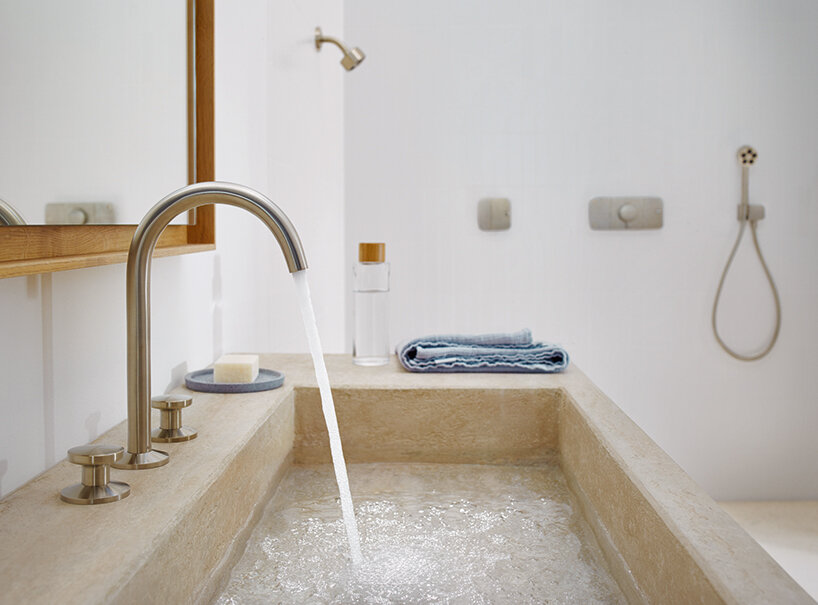 with AXOR 'one' collection, barber osgerby imagines three 'compact luxury' bathrooms
read the full story here
—
PRIME VISIBILITY within a cultural context
an exciting new feature on designboom, A WEEK WITH is a comprehensive communication platform that dedicates prime space across our homepage, social media channels and newsletters to a brand for an entire week. shining a spotlight on a single company within a cultural context and offering huge exposure to participating brands, the activity includes editorials, instagram posts and stories, and bold covers in our daily and weekly newsletters. hundreds of thousands of international readers will enjoy the homepage feature during the week alone, delving into the latest news and projects through a collection of insightful articles and engaging features.

may 03-07
april 26-30
april 19-23
april 12-16
april 05-09
march 22-26
march 15-19
march 08-12
march 01-05
february 22-26
january 25-29
january 11-22
december 21, 2020-january 8, 2021
december 7-11
november 30-december 4
november 16-20
november 9-13
october 26-30
october 19-23
october 12-16
october 5-9
september 28-october 2
september 21-25
september 14-18
september 7-11
august 31-september 4
august 24-28