the All-arounD by doimo cucine takes center stage this week. defined as a system rather than a model or a collection, the design listens and responds to what clients specifically need through a modular design of three variables, door typologies, handles and finishes. from the A of aspen to the D of dimensions, the all-italian brand's considerable effort to take into account various procedures, equipment and tracking systems all comes through in the sustainable nature of the elements.
from modular systems to an array of panel finishes, handles and color options, see how doimo cucine tailor creates the perfect kitchen designs – here.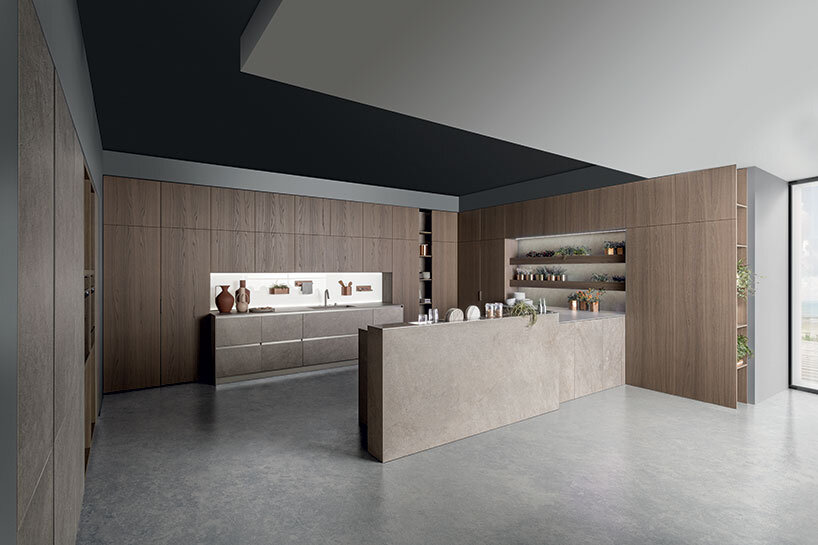 all-around by doimo cucine listens and responds to client needs
read more about this project on designboom here
together with detailed evaluations that reflect personal tastes, needs and ergonomics, All-arounD identifies what clients seek for in a kitchen. personal customization and flexibility play a leading role to create a space of comfort and composition. however, first and foremost, the kitchen system enables modularity thanks to its design. a variety of units – from tall wall-mounted editions to corner-positioned or deep drawers – the thin panels adorn the facades to create highly functional yet completely tailored systems. this means clients achieve the perfect interior at the heart of the home.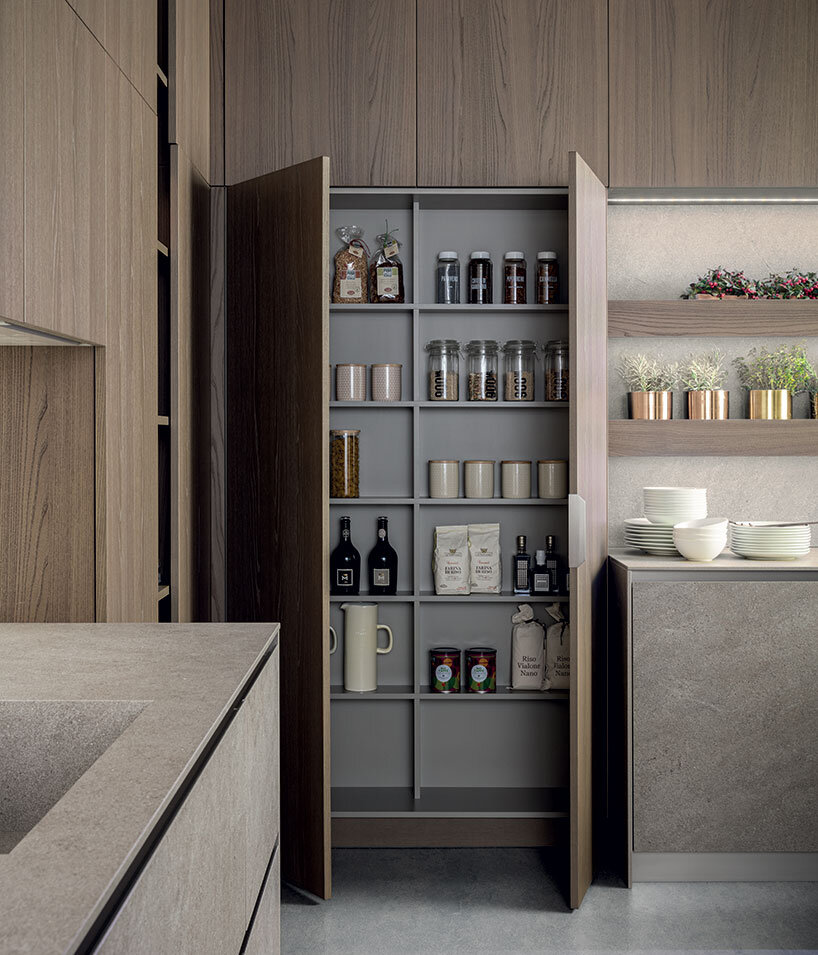 corner tall unit with 'le mans' mechanism that makes the most of available space with its pull-out anthracite trays
read more about this project on designboom here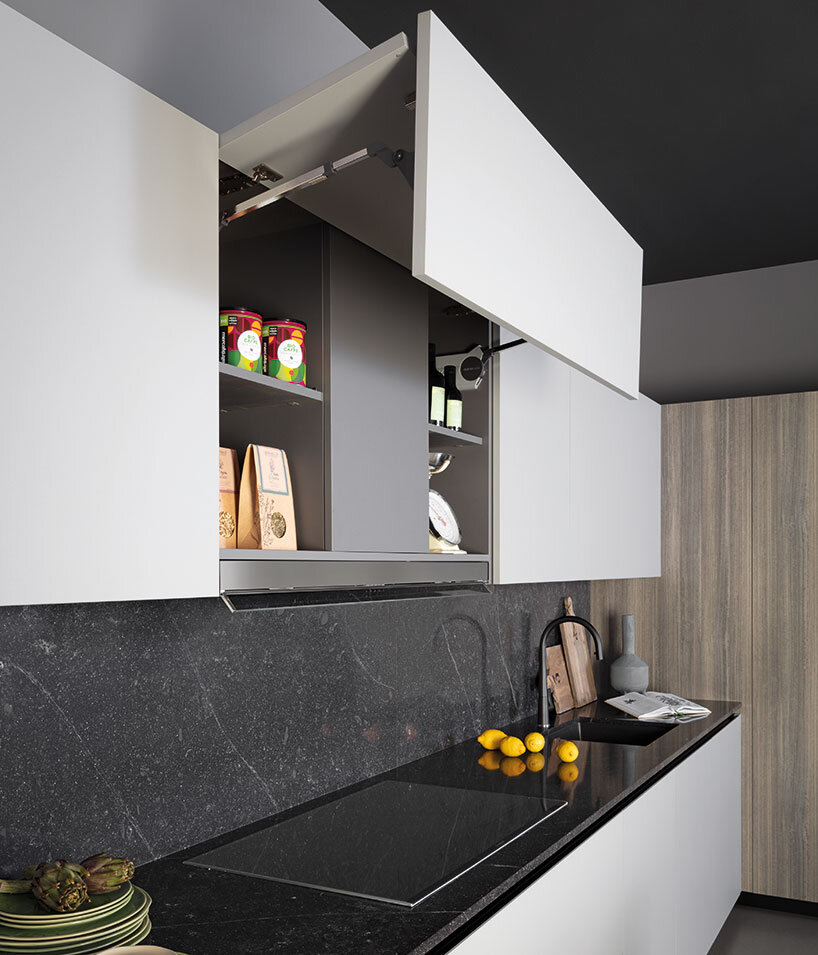 wall unit with integrated range hood and soft closing folding doors- an ideal solution for eliminating projecting hinged doors at head height
read more about this project on designboom here
—
PRIME VISIBILITY within a cultural context
an exciting new feature on designboom, A WEEK WITH is a comprehensive communication platform that dedicates prime space across our homepage, social media channels and newsletters to a brand for an entire week. shining a spotlight on a single company within a cultural context and offering huge exposure to participating brands, the activity includes editorials, instagram posts and stories, and bold covers in our daily and weekly newsletters. hundreds of thousands of international readers will enjoy the homepage feature during the week alone, delving into the latest news and projects through a collection of insightful articles and engaging features.