aug 31, 2012
13th international architecture exhibition: arum by zaha hadid
'arum' installation by zaha hadid in the arsenale at the venice architecture biennale image © designboom
venice 2012 architecture biennale: day one with updates on day five – live!
with the arum exhibition by zaha hadid architects and patrik schumacher at the arsenale in venice, the designboom team begins our coverage of the 13th international architecture exhibition themed 'common ground' and curated by UK architect david chipperfield. 'arum' is a central installation of pleated steel, see designboom's initial coverage of the zaha hadid's project with renderings and movie of the installation's schematic design here.
zaha hadid's exhibition explores the relationship between her own computer-driven geometries with a background of works by 20th century structural pioneers such as frei otto and heinz isler. forming a continuity from their precedent thin shells and tensile structures, the studio's parametric studies are displayed alongside stone compression shells by philip block and work by hadid's students at the university of applied arts in vienna.
(left) image © sergio pirrone (right) image © iwan baan
image © sergio pirrone
images © sergio pirrone
view of metal study model with full-scale installation in the background image © designboom
entry into the arum installation image © designboom
image © iwan baan
image © iwan baan
image © iwan baan
top edge of the installation image © designboom
rivets secure the metal panels image © designboom
image © designboom
base of the installation image © designboom
upward view from the interior image © designboom
time lapse video documenting the building up of zaha hadid's 'arum' installation at the 13th international architecture biennale courtesy zaha hadid architects video taken from screen presentation in the arsenale by designboom
roof shell models suspended from the ceiling image © designboom
roof shell model in white painted polyester of the 'london aquatic centre' in london, UK, 2012 by zaha hadid image © designboom
side view image © designboom
roof shell model in white painted polyester of the 'heydar aliyev centre' in baku, azerbaijan, 2012 by zaha hadid image © designboom
roof shell model in white painted polyester of the 'chanel mobile art pavilion', paris, france2012 by zaha hadid image © designboom
roof shell model in white painted polyester of the 'serpentine sackler gallery' in london, UK, 2012 by zaha hadid image © designboom
paper study model of the 'arum' installation image © designboom
paper study model of the 'arum' installation image © designboom
parametric studies by zaha hadid image © designboom
parametric studies by zaha hadid image © designboom
parametric studies by zaha hadid image © designboom
parametric studies by zaha hadid image © designboom
parametric studies by zaha hadid image © designboom
image © designboom
presentation model of the 'shopping center plaisir' in paris, france, 1966 by heinz isler image © designboom
image © designboom
hanging cloth study model of wood, fabric and string by heinz isler image © designboom
shell model of 'parroquia de san antonio de las huertas' by felix candela image © designboom
hanging form model made from reinforced glassfiber with epoxy, metal and wood by heinz isler of the gas station in deitingen, switzerland, 1967 image © designboom
top view of the hanging form model by heinz isler image © designboo
jan 03, 2013
jan 03, 2013
nov 13, 2012
nov 13, 2012
oct 14, 2012
oct 14, 2012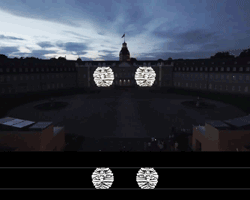 sep 14, 2017
sep 14, 2017
aug 31, 2017
aug 31, 2017
jul 19, 2017
jul 19, 2017