mar 26, 2013
UABB(SZ) bi city biennale in shenzhen: ole bouman's curatorial statement
ole boumanportrait © designboom
the theme of the 5th UABB(SZ), the 2013 bi-city biennale of urbanism\architecture in shenzhen is URBAN BORDER, the biennale will be held in shekou, an industrial zone in the nanshan district of shenzhen, which is the experimental field of reform and opening-up in china. the main venues are the former YAOPI float glass factory (venue A) and the old warehouse at shekou ferry terminal (venue B). scheduled to open on december 6, 2013.
having been involved in the last two editions, designboom is pleased to continue its media partnership.
this biennale will be delivered by two curatorial teams, consisting of team 1: ole bouman and team 2: li xiangning and jeffrey johnson.here is the first curatorial statement by ole bouman:
biennale as risk
once upon a time in a large part of the world, china was thought of as a remote place. people there described it as an exotic country, in 'the far east'. for them, it was situated at the border of the modern world.
for centuries, shenzhen was a small village at the border of china. that is until a man called deng xiaoping decided to develop it as a special economic zone,making it a hub to serve the world with products made in china.
for a long time shekou was a remote neighbourhood at the border of shenzhen. shekou was even so much off centre, that a man called yuan geng,got a chance to set up a social-economic experiment, establishing in shekou the first industry park in china and pursuing social and political reforms. shekous, exactly for its remoteness, could become a laboratory for future change in pearl river delta and china.
AOPI, former guangdong float glass factory
for years, the glass factory was an industrial plant at the border of shekou. the factory was out of sight of culture and politics and very near the waterfront, and it quietly brought china and shenzhen prosperity by providing glass for big buildings and many cars. by doing so, it directly facilitated shenzhen's and shekou's growth. but more, it contributed to the image of new china.
all this time, the factory was just that: a factory. a production facility. nothing special. the factory's design got a prize for being sound and solid, not for being different. all its parts and all its details supported its serving character. it was a factory without glamour, without drama, and did not ask for any attention while it contributed to the glass factory's purpose: output. it contributed to shekou's purpose, to provide the world with chinese products. it contributed to shenzhen as a special economic zone.
and this was how it was for a long time. since its foundation 30 years ago, the factory did its fair share to modernize china and helped to transform it into the global player it is now. at the border of the border of the urban border, it did not need attention. all it needed was sand, limestone, soda ash, dolomite and glass cullet and a couple of furnaces to make the glass.    thank you modest, humble, imperturbable factory.
today, the situation has changed. functionality and anonymity are no longer useful. the factory has moved on to new territories, while shekou revamps itself, one more time as a place to be. and even shenzhen is no longer an economic special zone, as we know it. it is sparked to become a cultural special zone.    from a border city benefiting from production and distribution, it now is ready to transition into a place for ideas and knowledge, for creativity and wit. from its position in a delta it is perfectly located to connect china to the world, and it is now mature enough to become a world in itself: to digest, translate, transform, and transcend all the surrounding and imposed energies. the production of the known, such as industrialized commodity, is no longer enough and shenzhen is on the cusp of exploring the unknowns. to explore the unknown it needs creativity and risk. so, obviously, the vehicle that has been founded to take these risks –the biennale- decided to move on to new urban borders: to shekou – the harbour terminal area and to the factory. all to ask itself, which new value can be found there. and if not found, how can it be created?
a biennale conceived in this way, can not rely on the techniques upon which most biennales rely: to present stand alone showcases to as many people as possible, at attractive venues that people love to visit. but this biennale is not one to only please an audience. this biennale dares to take a risk. perhaps it can not make everybody happy and perhaps it will disappoint some. this biennale won't just be a bearer for content, it needs to make its bearer into content. a biennale to shift its venues from background into foreground. it taps into the energy of a new historical cycle in the modernization of the city, and contributeto that energy.
this biennale doesn't glorify. it experiments. it doesn't consolidate. it takes risks. it is a vehicle for change, for real change. it produces leverage for alternative histories and a new future.
for the factory… for shekou… for shenzhen… and for china.
other biennale venues 
and by doing so, hopefully for a crucial agent of all of these: china merchants. the company to which yuan geng belonged began its life in 1872 still under the qing dynasty and lived and prospered through all of the phases of chinese history ever since. for this biennale we take one of the key principles of china merchants in the highest esteem : to remain a pioneer at whatever age.
this time there is no need to pioneer on tabula rasa or to push to another frontier. now we can start with existing qualities, identifying them, highlighting them, dramatizing them and, by doing so, begin a new practice of social and urban renewal.
but this biennial is about more than identification. we also will use our intuition, sensitivity, romantic inclination, and all our cultural subjectivities, to explore the potentials of the future and guide our visitors along a repertoire of hope, towards new futures.
a future that perhaps makes shenzhen into a place that gives people a reason to stay and grow old. a future that perhaps gives amnesty to history and heritage. a future that is contrary to the self-perpetuating regime of GDP. a place that creates value by preserving it.
for me, creative direction of the 2013 bi-city biennale of urbanism \ architecture (shenzhen) means:  to breath new life into old foundations.
—–
on march 25 of 2013, the organizing committee of shenzhen biennale of urbanism\architecture held the first press conference of 2013 bi-city biennale of urbanism\architecture (shenzhen) [abbreviated as 'UABB(SZ)'; formerly 'shenzhen & hongkong bi-city biennale of urbanism\architecture'].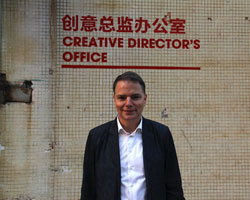 jan 23, 2014
jan 23, 2014
jul 09, 2012
jul 09, 2012
feb 01, 2014
feb 01, 2014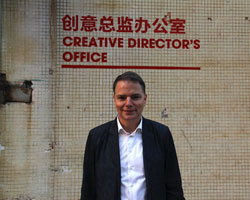 jan 23, 2014
jan 23, 2014
jan 18, 2014
jan 18, 2014
a diverse digital database that acts as a valuable guide in gaining insight and information about a product directly from the manufacturer, and serves as a rich reference point in developing a project or scheme.