jan 08, 2013
panyaden school by 24H architecture, thailand
'panyaden school' by 24h architecture, chiang mai, thailandimage © ally taylor
the 'panyaden school' located in the lush forests of chiang mai in northern thailand, educates its multicultural students through a fusion of buddhist principles and ecological sensitivity with a bilingual curriculum that not only teaches the classic subjects, but also touches on social and humanistic topics to help teach children how to live well-rounded happy lives. designed by dutch practice 24H architecture, the campus seems to be built under a group of enormous fallen leaves, made of natural locally sourced materials and labor that create an all around sustainable and comfortable low-impact facility. plentifully available bamboo rods of varying sizes are used for columns and make up the entire roof structure with a playful interweaving of structurally sound geometries anchored into large rock foundations in the ground. walls of compressed earth dotted with bottles delineate classrooms filled with natural light, with the large canopies hovering over all the rooms for a shaded, ventilated and comfortable learning environment. the organic shapes and material palette bring the children and teachers closer to nature in a tranquil atmosphere surrounded by rice fields. the premises is equipped to collect and recycle waste water, grow it's own crop, and produce bio-gas.
entrance structureimage courtesy panyaden school
the school in chiang mai received a grand award in the overall category, and a gold award for sustainable at the 2012 design for asia awards during the business of design week in hong kong.
other DFA grand award winners include interdisciplinary creative works on asa's cultural creativity exhibition by FREEiMAGE DESIGN; raas jodhpur by lotus praxis initiative (additional coverage here); GXR camera by ricoh company ltd.; pacific place by heatherwick studio; daikanyama T-site by klein dytham architecture; palace hotel tokyo chapel by nomura co. ltd;
with DFA special award (technology, culture and sustainability) given to gardens by the bay by grant associates (additional coverage here); DFA special award for culture given to asia society hong kong centre – revitalization of the former explosives magazine by todd williams billie tsien architects; and DFA special award for sustainability given to soil cave house-transformation design for the farmers of west china by the environmental design association of china artists association.
entrance structureimage courtesy panyaden school
campus structures connected by natural walkways and green areasimage © ally taylor
parking next to the schoolimage © ally taylor
gathering hallimage © ally taylor
image © ally taylor
image © ally taylor
swimming pool buildingsimage courtesy panyaden school
image courtesy panyaden school
children's playgroundimage © ally taylor
smaller children's classrooms with glass facadeimage © ally taylor
recycled bottles dot the walls for sustainable lightingimage courtesy panyaden school
older students' classroomsimage courtesy panyaden school
pivoting windows and doors allow ample ventilationimage courtesy panyaden school
colorful glass facade shades by overhanging canopyimage © ally taylor
image courtesy panyaden school
meetingimage courtesy panyaden school
bamboo tree columns anchored in large rocks support  image © ally taylor
image courtesy panyaden school
smaller reeds provide the substructure like joists for the wooden roof tilesimage courtesy panyaden school
skylightimage courtesy panyaden school
children's classroomimage © ally taylor
image © ally taylor
nook in the wallimage © ally taylor
(left) bamboo canopy structure(right) column baseimages courtesy panyaden school
bird's eye viewimage courtesy panyaden school
older students' classroomimage courtesy panyaden school
construction 1 of 5image © CLC construction
construction 2 of 5image © CLC construction
construction 3 of 5image © CLC construction
construction 4 of 5image © CLC construction
construction 5 of 5image © CLC construction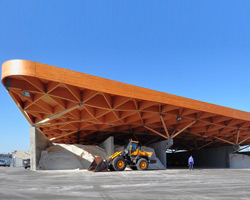 jun 21, 2014
jun 21, 2014
jun 30, 2013
jun 30, 2013
jan 10, 2013
jan 10, 2013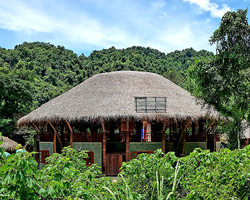 jul 12, 2017
jul 12, 2017
jun 21, 2017
jun 21, 2017
jun 14, 2017
jun 14, 2017
mar 13, 2013
mar 13, 2013
jan 11, 2013
jan 11, 2013
dec 18, 2012
dec 18, 2012
jul 18, 2017
jul 18, 2017
jul 13, 2017
jul 13, 2017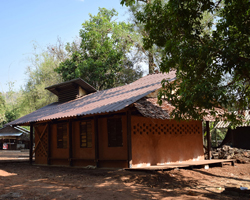 jul 03, 2017
jul 03, 2017