may 09, 2014
3XN plants converging grove towers in mumbai

3XN plants converging grove towers in mumbai
all image courtesy of 3XN
construction is set to get underway at 3XN's first project in mumbai, a mixed-use development, entitled 'grove towers'. the 78,000 square meter scheme references indian nature, specifically its mangrove trees, with two towers that converge at the base of the design, housing the site's retail outlets. amenity spaces are spread across the structure's podium, before the edifice rises dramatically above the city.

the 78,000 square meter project references indian nature
each unit within the complex provides its inhabitants with expansive views in two directions – towards mangroves in the north, and the indian ocean to the west. in developing the project's environmental strategy, the design team worked closely with GXN, 3XN's innovation unit. the structure's façades reduce solar gain, while simultaneously maximizing natural ventilation. the scheme comprises 2,500 square meters of vertical gardens, lowering carbon dioxide levels within mumbai's humid and congested environment.

clusters of mangrove stalks seemingly braid together at the base of the two towers
'with this design for grove towers, we wanted to create something special for mumbaikars and ornate spaces. each time I visit, I am overwhelmed at how much I see the strength of community in all aspects of indian life. I want this to be a vertical community that brings people together, and becomes a setting for growth and life', explained kim herforth nielsen, principal and creative director for 3XN.
construction is underway, with work on-site expected to last a total of three years.
project info:
location: mumbai, india
client: ornate spaces pvt. ltd.
managing director: vijay machindar
chief operating officer: abhimanyu londhe
design architect: 3XN, kim nielsen (principal and creative director)
executive architect: sandeep shikre & associates
client advisor/project design
co-ordinator: rajeev kasat and associates
engineering: buro happold engineers (mumbai)
3XN
(44 articles)
oct 31, 2017
oct 31, 2017
oct 17, 2017
oct 17, 2017
oct 03, 2017
oct 03, 2017
sep 01, 2017
sep 01, 2017
jun 26, 2017
jun 26, 2017
may 15, 2017
may 15, 2017
oct 27, 2017
oct 27, 2017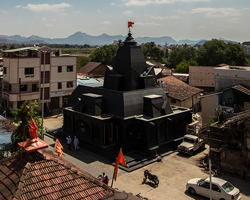 oct 09, 2017
oct 09, 2017
sep 25, 2017
sep 25, 2017