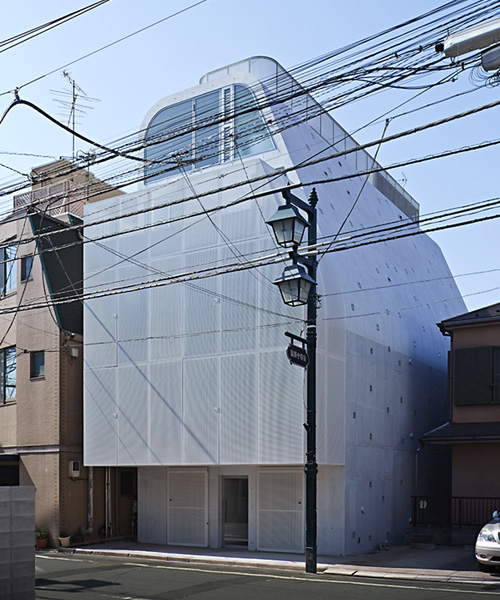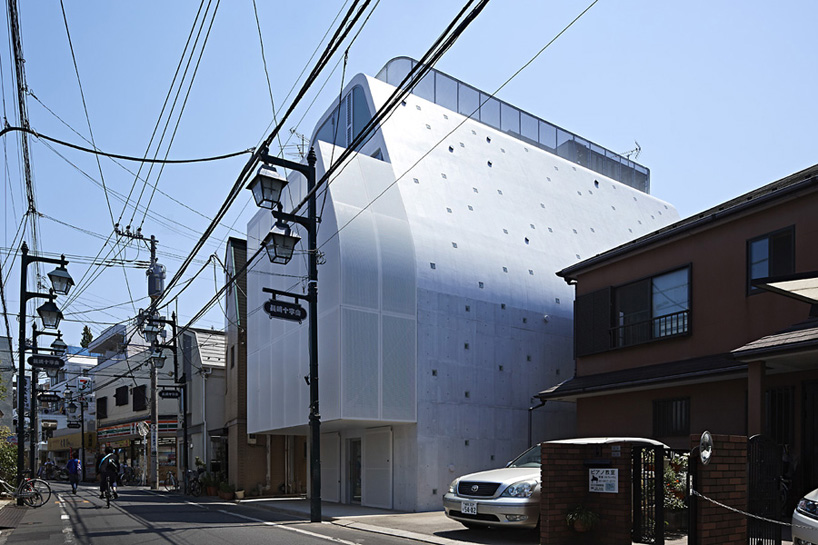 feb 16, 2016
tiny apertures illuminate tokyo apartment building by A.L.X. / junichi sampei
tiny apertures illuminate tokyo apartment building by A.L.X. / junichi sampei
all images by kouichi torimura / courtesy of A.L.X. / junichi sampei
japanese architectural practice A.L.X. (architect label xain) has completed a residential complex for nine households in a suburb of tokyo. located on an elongated plot of just 40 square meters, the building comprises five storeys of living space topped with an open air roof terrace. headed by junichi sampei, the design team placed the majority of the program inside the building's reinforced concrete core, which is punctured with a series of small openings. these apertures allow daylight to enter, without compromising residential privacy.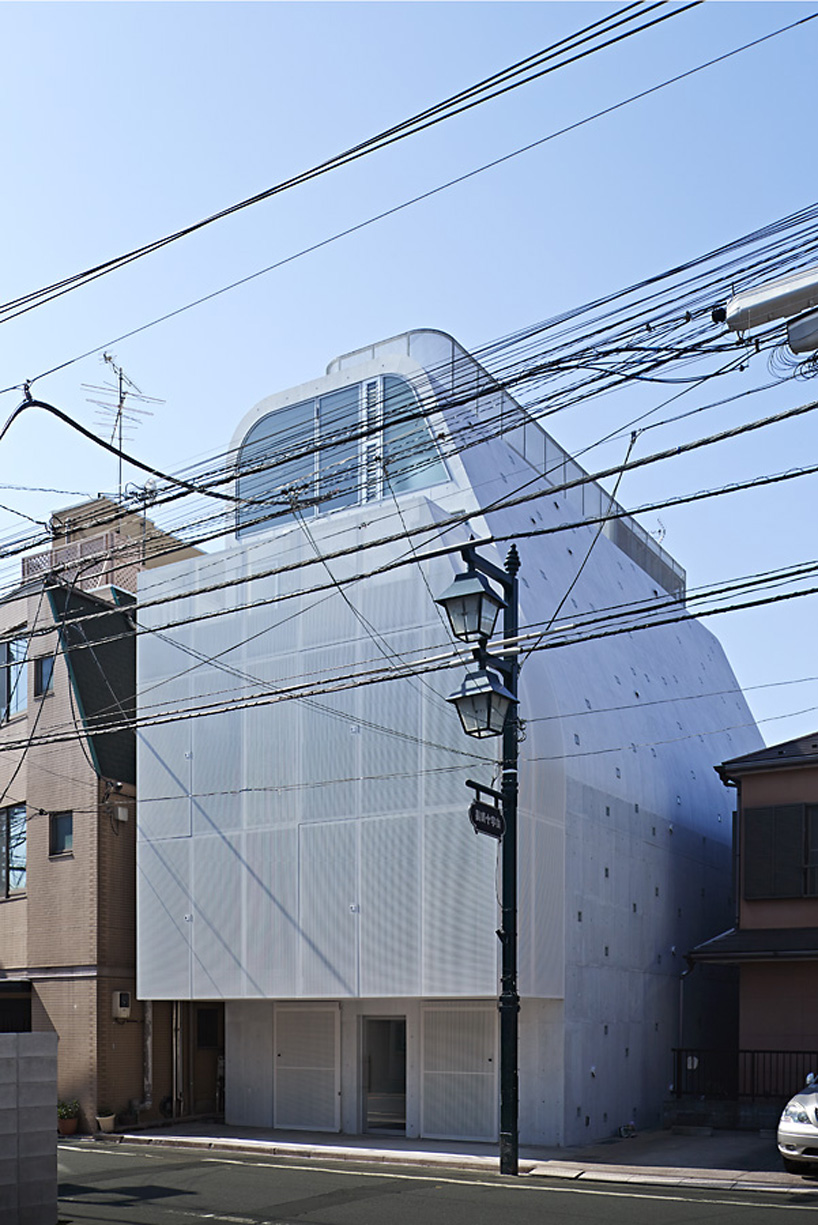 the residential complex accommodates nine households
set back two meters from the street, the building's entrance is sheltered by a perforated metal addition that serves as an extension of the internal living space above. this façade is meant to be temporary, and can be removed if the road is widened in future. at the uppermost level, the structure forms a shared terrace that promotes interaction among residents. living accommodation is generally open-plan, with white walls and pale timber flooring designed to reflect and maximize daylight within each home.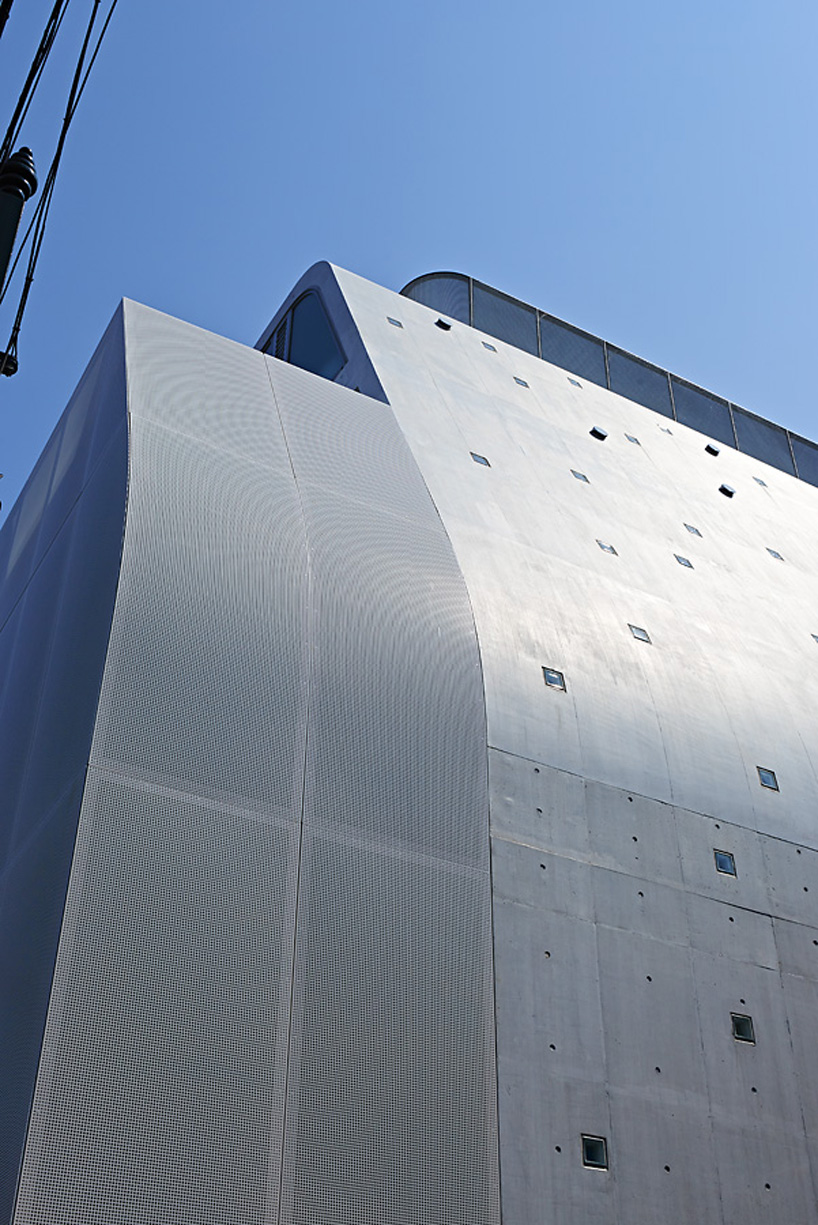 the building is located in a suburb of tokyo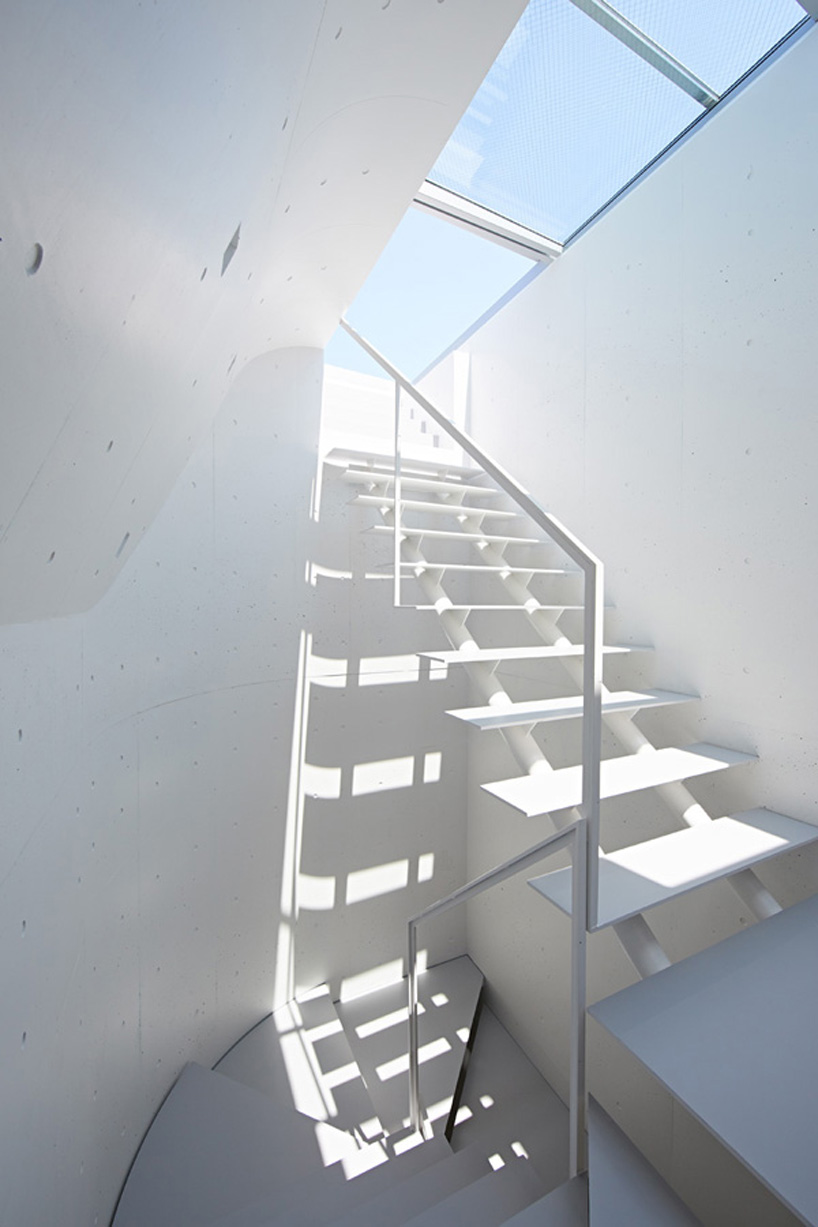 stairs lead to a rooftop terrace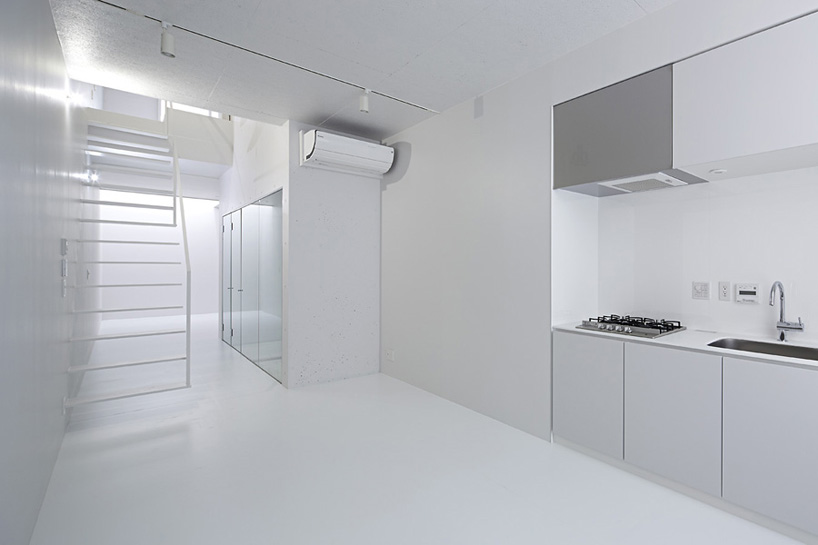 living accommodation is generally open-plan with white walls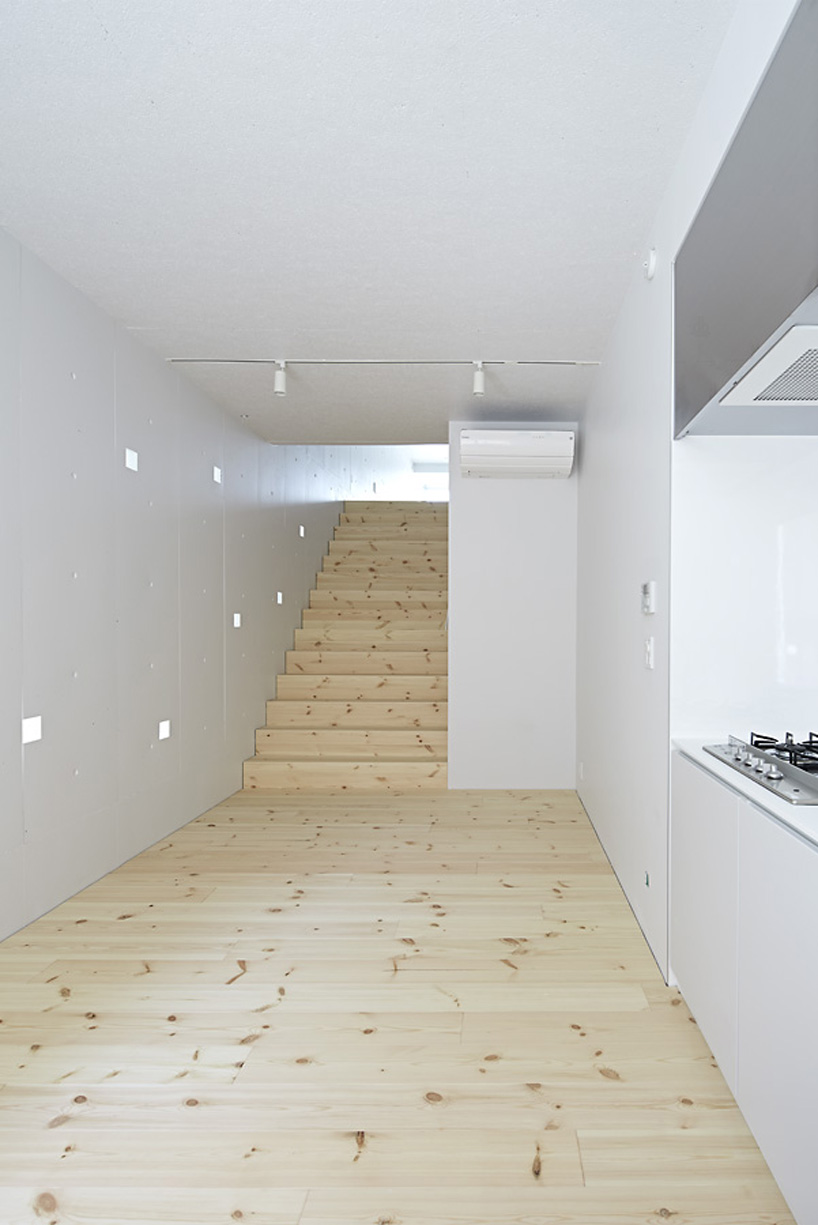 surfaces are designed to reflect and maximize daylight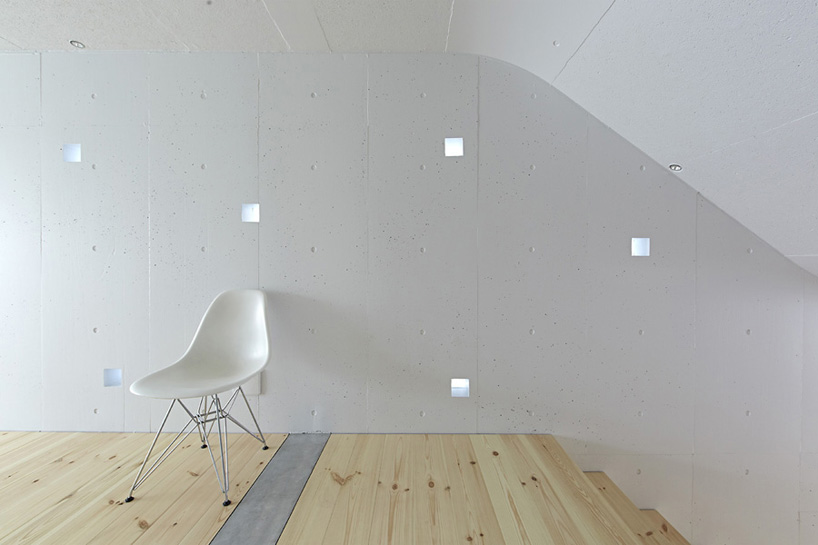 the structure is punctured with a series of small openings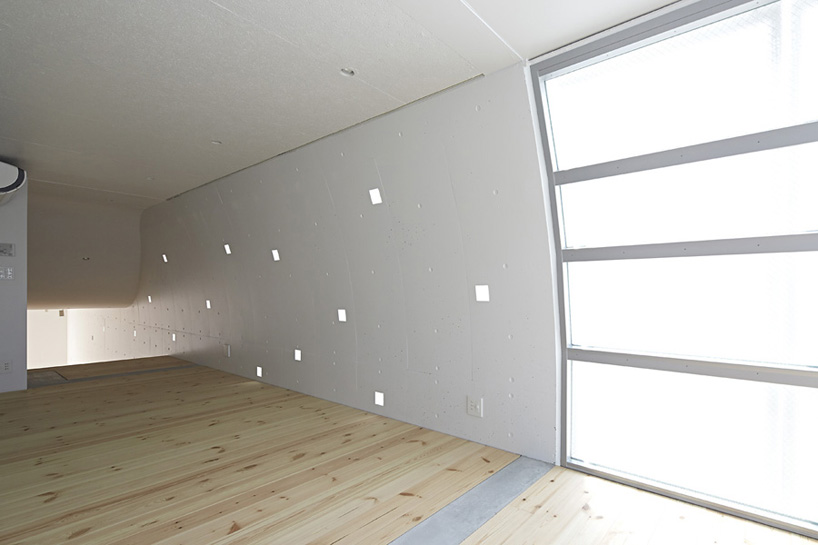 apertures allow daylight to enter, without compromising privacy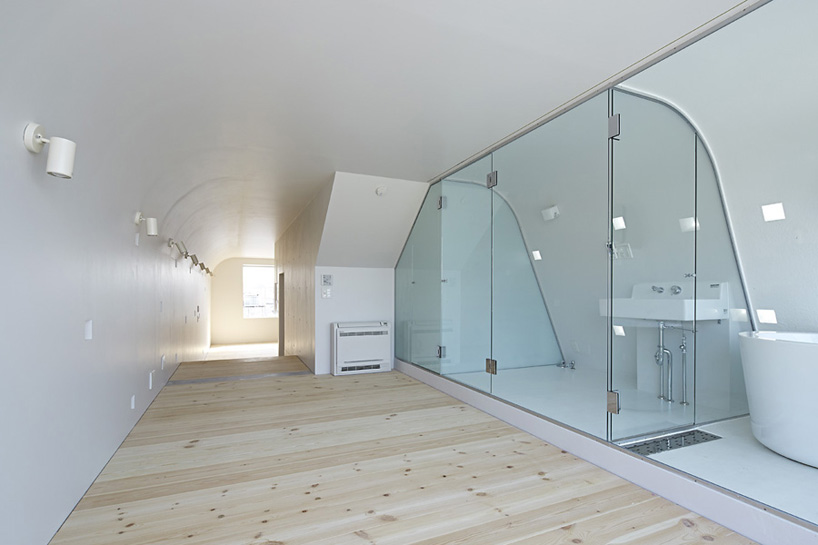 bathroom facilities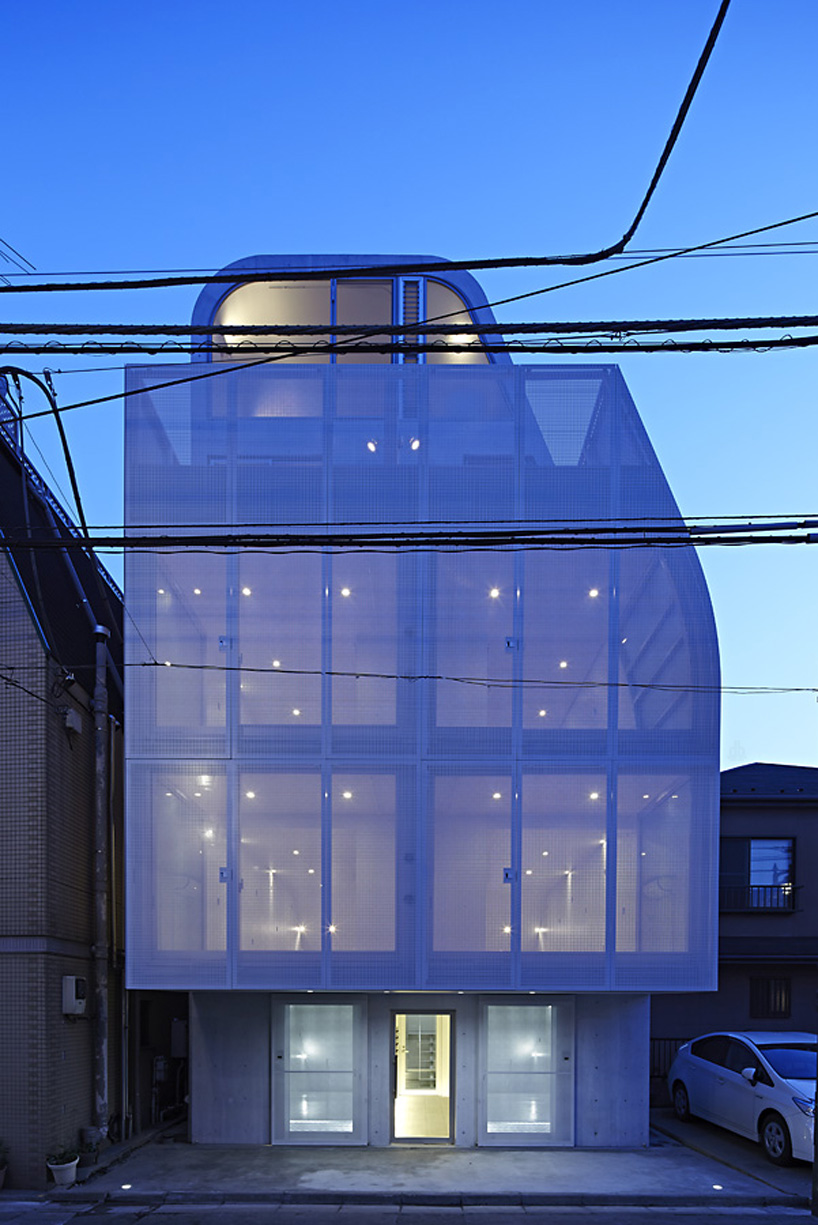 the building's entrance is sheltered by a perforated metal addition

the extension is meant to be temporary, and can be removed if the adjacent road is widened
project info:
architects: A.L.X. / junichi sampei
structural engineers: kume, hiroki
location: tokyo, japan
structure: reinforced concrete
scale: 5 storeys + 1 underground storey
total floor area: 476.9 sqm
completed: 2014
photography: kouichi torimura
jun 05, 2017
jun 05, 2017
mar 14, 2016
mar 14, 2016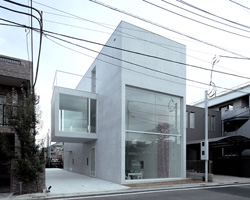 mar 11, 2016
mar 11, 2016
aug 14, 2017
aug 14, 2017
aug 11, 2017
aug 11, 2017
aug 02, 2017
aug 02, 2017