A.L.X. (architect label xain) is a tokyo-based practice led by architect junichi sampei. since its founding in 1999, the firm has designed a range of projects that occupy japan's dense urban environments with a distinct sense of clarity. A.L.X. specializes in residential works that exist in a number of different forms depending on their context.
on a trip to the japanese capital, designboom visited the firm's tokyo office and spoke with founder junichi sampei about how he works with clients to develop their homes, and his views on the current state of japanese architecture. read the interview, and take a tour of A.L.X.'s tokyo studio, below.

work stations line one wall of A.L.X.'s office
image © designboom (also main image)
designboom (DB): what originally made you want to study architecture and become an architect, and what particular aspects of your background have shaped your design principles and philosophies?

junichi sampei (JS): the fun of architecture is modern society itself. I think I had the desire to propose something to society since I was a child. making proposals that make things better is architecture.

stairs lead to the studio's upper level
image © designboom
DB: who or what has been the biggest influence on your work?

JS: the themes of openness, democratic planning, construction methods, and harmony with nature have influenced me. also, we can not avoid the influence of modernism. it is important that modernist architecture is familiar with traditional japanese architecture.

a host of scale models sit on a desk at the center of the office
image © designboom
DB: overall, what would you say is your strongest asset?
JS: approaching work with tenacity. this comes from my enthusiasm for designing architecture.

scale model of 'house tokyo', completed in 2010
image © designboom
DB: what are the challenges of building in dense residential areas, and how do you determine the must suitable form for each project?

JS: the most difficult subject will always be the theme of the project. managing both daylight and privacy in crowded areas are a good example of this. however, difficulty is also fun! the form is the result. I repeatedly study to find the best solution derived from the site and its surroundings. creating architecture on a site can be compared to sculpting a statue.

'house tokyo' / see more of the project on designboom here
image by koichi torimura / courtesy of A.L.X. junichi sampei 
DB: how do you work with a client to design the best house for them?
JS: I take in all the client's requests when designing. then, I try to make the client understand the priority and the architecture that they want. if some of my personality is left in the work that has been designed following the client's requests, this is my originality.

model of 'house forest'
image © designboom
DB: now that computer generated visualizations are so commonplace, do you still use physical scale models or sketch designs by hand?
JS: I recognize that the computer is one of an architect's tools. however, observing objectively — by making models, and drawing sketches by hand — is always important.
DB: outside of architecture, what are you currently interested in and how is it influencing your designs?
JS: architecture is society itself and I am interested in all aspects of society. this interest informs my architectural designs.

'house forest' / see more of the project on designboom here
image by koichi torimura / courtesy of A.L.X. junichi sampei
DB: many of the recent pritzker laureates have been japanese. how do you assess the current state of japanese architecture?
JS: in japan, many architects used to develop their architectural philosophies through making real works. however, this system may be coming to an end. I think today there are many japanese pritzker winners because they used to be able to have ample research expenses, but today it is not the case. so, this pleasant state may not continue. it is a similar case for architecture in general.

a mezzanine level contains additional workspace
image © designboom
DB: which architects or designers working today do you most admire?
JS: in japan, architects who do renovation projects and product design — as comprehensive designers — are spotlighted. but this may indicate an unpleasant state of architecture.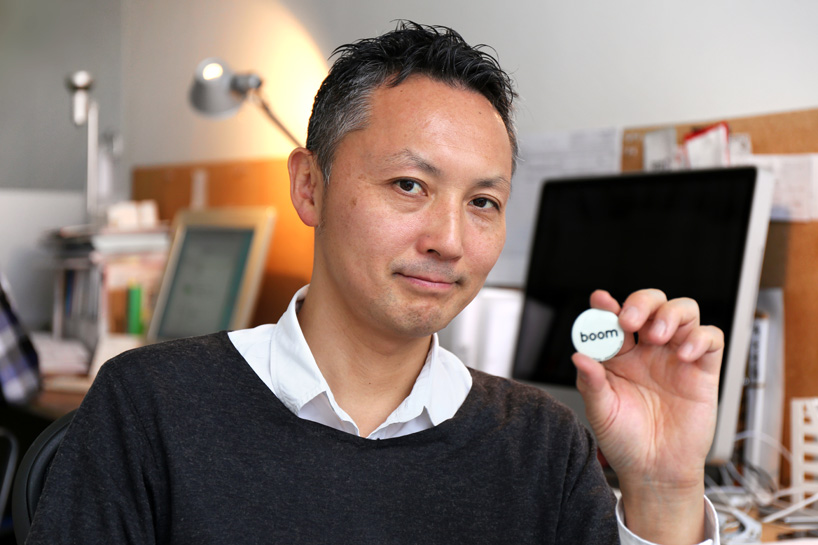 portrait of junichi sampei in his tokyo office
image © designboom
DB: can you tell us about any projects you are currently working on that you are especially excited about?
JS: there is a small building project in tokyo that I have worked on for more than a year with enthusiasm. however, just before we started construction, the client also purchased another plot next to the site. as a result, the project has doubled in size to 130 square meters, so I had to start designing again from scratch.

'denenchofu house' / see more of the project on designboom here
image by koichi torimura / courtesy of A.L.X. junichi sampei
DB: what is the best advice you have received, and what advice would you give to young architects and designers?
JS: architecture is similar to traveling. to discover something, and the process behind, is architecture. however, it is also important to share that discovery with other people. I think making decisions and continuing to discover new things is architecture.

'on the cherry blossom' / see more of the project on designboom here
images by kouichi torimura / courtesy of A.L.X. junichi sampei
DB: what is your personal motto?
JS: throw a ball far away. if the ball is the idea, I think it is important to view the idea objectively from afar.
Save
Save
Save
Save
Save
Save
Save
Save
Save
Save
Save
Save
Save
Save
mar 14, 2016
mar 14, 2016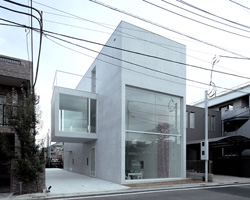 mar 11, 2016
mar 11, 2016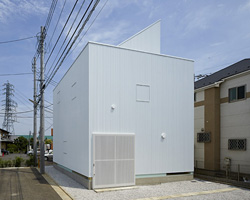 feb 24, 2016
feb 24, 2016
feb 19, 2016
feb 19, 2016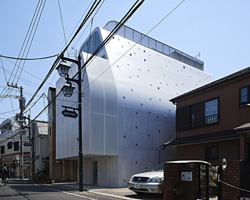 feb 16, 2016
feb 16, 2016
feb 11, 2016
feb 11, 2016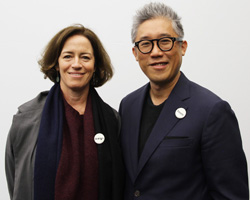 oct 04, 2017
oct 04, 2017
jul 23, 2017
jul 23, 2017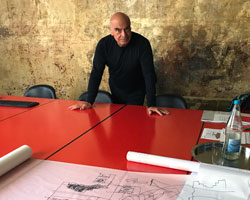 jul 10, 2017
jul 10, 2017
aug 07, 2017
aug 07, 2017
jul 05, 2017
jul 05, 2017
may 25, 2017
may 25, 2017