nov 11, 2011
AART architects: culture yard
'the culture yard' by aart architects, elsinore, denmark image © adam mørk all images courtesy aart architects
located within an old shipbuilding yard in elsinore, denmark is 'the culture yard', a knowledge center completed by danish practice aart architects. a contemporary triangulated facade has been attached to the masonry of an existing industrial warehouse, creating a full building height atrium along its entire length. the folded transparent curtain wall offers views across the sound which connects denmark to sweden as well as the adjacent kronborg castle, a UNESCO world heritage site due to its role in shakespeare's prominent play, hamlet.
approach to the complex image © adam mørk
the multifaceted steel and glass structure encloses part of the yard generating an atmosphere which maintains the historical character while reducing the energy demand for cooling and heating of the the 17,000 square meter building. strategic angles of the exterior are screened with perforated aluminum plates to prevent light from overwhelming the foyer and corridors.
facade extends to create a canopy image © adam mørk
front elevation image © adam mørk
entry facade image © adam mørk
(left) entry facade screened with steel mesh (right) facade detail images © adam mørk
triangulated folding facade image © adam mørk
entry image © adam mørk
atrium with cafe seating image © adam mørk
(left) cafe seating (right) upper level corridor images © adam mørk
(left) elevated view of atrium (right) balconies images © adam mørk
triangular balcony projecting from original brick structure image © adam mørk
stairs along geometric facade image © adam mørk
view of the kronborg castle image © adam mørk
corridor overlooking the docks image © adam mørk
entrance image © adam mørk
information center image © adam mørk
stairs to the second level library image © adam mørk
reading knooks image © adam mørk
reading knooks image © adam mørk
conference room image © adam mørk
stairs to the subgrade level image © adam mørk
exterior wall now enclosed within the lobby image © adam mørk
connection to adjacent historic buildings image © adam mørk
illuminated at night image © adam mørk
at night image © adam mørk
aerial view of site
floor plan / level 0
floor plan / level 1
floor plan / level 2
floor plan / level 3
floor plan / level 4
floor plan / level -1
section
section
project info:
project: 1st prize in open international architecture competition, 17.000m2 cultural centre in elsinore in denmark client: elsinore municipality architect: aart architects a/s landscape architect: aart architects a/s engineer: søren jensen consulting engineer address: allégade 2, 3000 elsinore, denmark year: 2006 – 2010 size: approx. 17.000m2 construction costs: dkr 315 million photographer: adam mørk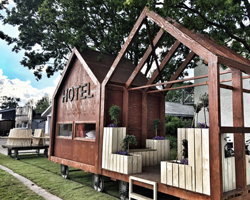 aug 06, 2017
aug 06, 2017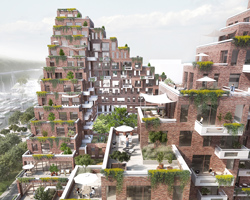 feb 06, 2017
feb 06, 2017
apr 19, 2016
apr 19, 2016