sep 18, 2012
ai weiwei / fake design: estanzuela sanctuary, ruta del peregrino
along the ruta del peregrino, pilgrim's route in jalisco, mexico, the 'estanzuela sanctuary' by beijing-based architect ai weiwei of fake design is a structure which carves into the landscape. crossing the existing path, the line obstructs and redirects visitors traveling through the site to experience the immediate location. beginning submerged at the northern end, a stacked stone structure rises to ground level to perpendicularly meet the meandering route, and continues to rise above the terrain towards the southern tip. unifying the opposing ends, a continuous bench stretches across the length of the bordering walls to create diverse stopping points to feel intimacy, shelter and openness along the single axis.
ai weiwei's 'estanzuela sanctuary' follows the the ruta del peregrino(above) image © iwan baan(above) image © iwan baan
spanning 117 kilometers between ameca and talpa de allende, the historical religious pilgrimmage, 'ruta del peregrino', attracts 2 million people each year. seven landmark projects are realized or nearing completion along the way, giving better conditions to individuals whom embarked upon the journey, which ascends to an altitude of 2,000 meters above sea level.
see designboom's previous coverage of the designs and buildings here.
benches line the walls of the linear structureimage © iwan baan
aerial view of estanzuela sanctuaryimage © iwan baan
site plan
entire ruta del peregrino image © mario vazquez
'ruta del peregrino' at the venice biennale image © designboom
collection of materials and models from each of the 7 projects image © designboom
model of the 'estanzuela sanctuary' amidst a collection of study models image © designboom
project info:
project title: estanzuela sanctuary location: estanzuela state: built architects: ai wei wei / fake design team: andy lee, andré murer
title of the whole project: pilgrim's route client: secretary of tourism of jalisco; secretary of tourism aurelio lopez rocha program: pilgrim's route masterplan location: from ameca to talpa de allende, jalisco, mexico. curatorial team: tatiana bilbao and derek dellekamp masterplan and project coordination: tatiana bilbao, derek dellekamp and rozana montiel research team: rozana montiel/periférica, adiranne montemayor, carlos zimbrón invited architects: luis aldrete / luis aldrete | arquitectos (mexico), tatiana bilbao / tatiana bilbao s.c. (mexico), derek dellekamp / dellekamp arquitectos (mexico), alejandro aravena / elemental (chile), emanuel christ and christoph gantenbein / christ & gantenbein (switzerland), tilo herlach, simon hartmann, simon frommenwiler / hhf architects (switzerland), rozana montiel / periférica (mexico), ai weiwei / fake design (china) invited designers: godoylab (industrial), omar orlaineta (graphic), toa taller de operaciones ambi- entales (environmental)
jun 27, 2017
jun 27, 2017
jun 13, 2017
jun 13, 2017
jun 07, 2017
jun 07, 2017
jun 29, 2017
jun 29, 2017
jun 29, 2017
jun 29, 2017
jun 13, 2017
jun 13, 2017
jun 16, 2017
jun 16, 2017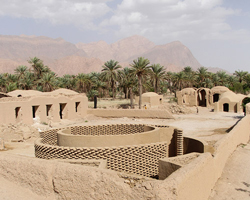 jun 14, 2017
jun 14, 2017
feb 27, 2017
feb 27, 2017
oct 08, 2012
oct 08, 2012
sep 23, 2012
sep 23, 2012
mar 23, 2011
mar 23, 2011