nov 15, 2010
alfredo brillembourg and hubert klumpner: rietveld retrofit project
'rietveld retrofit project' by urban think tank
the existing historic building stock in most countries does not meet today's parameters of comfort, economic and social sustainability. physical, functional, technological, economical, and social obsolescence are the principal factors driving the alteration and/or adaptation of a historic building. the work of architect gerrit th. rietveld (1888 – 1964) is appreciated throughout the world (the schröderhuis in utrecht is even included on the unesco world heritage list). many of the well-known buildings he has designed have survived to the present and some have been restored or refurbished, depending on the condition of the building, current needs of the building users, etc. others will be transformed in the near future, presenting us with an opportunity to consider what the options are, bearing in mind rietveld's philosophy. to what extent can we change a building like this and still consider it a rietveld design?
rendering of corridor
the neighborhood of hoograven presents a situation where predominate planning practices have favored a 'tabula rasa'. because the existing conditions of social housing buildings have not been able to accommodate flexible and dynamic growth, the urban condition now needs a new logic of density, hybridity and informality. the only existing social housing building complex designed by utrecht-born architect/designer gerrit rietveld, is in the utrecht district of hoograven. even if all the maintenance was always done very carefully to limit the changes to rietveld's original design to a minimum, these buildings now have to adapt to a more contemporary need of society (more comfort, more infrastructure and networking facilities, etc).
transforming rietveld – the restoration, renovation or transformation of rietveld's social housing? here, we take a look on the retrofit project by architects alfredo brillembourg and hubert klumpner. to the general refurbishment of the buildings, an external gallery circulation is foreseen, and apartments are 'retrofitted' with prefabricated extra rooms and balconies (both public and private). these concepts offer many opportunities for continuous growth. these additions also allow for the building to be rehabilitated without the necessity of relocating the inhabitants.
rendered fly-by
each building will demand a unique solution. a solution which has to respect rietveld's original concepts. rietveld himself had a very clear vision about lifestyle, simplicity, restraint and use of space and building materials, therefore rietveld's projects demand a cautious approach. while maintaining the original design should always be a key issue, transformation is also necessary. and of course, in doing so, you always should consider the future. 'it is a privilege to be living today and tomorrow,' said rietveld (1958).
3D model
designboom participated in the utrecht event 'modernism today' in mid october 2010. this symposium looked at the renovation and/or re-modelling possibilities of rietveld's legacy in general, in particular of his social housing project in hoograven. the initiative wanted to contribute to the actual discussion about this subject with a number of lectures by kenneth frampton, hubert jan henket, alfredo brillembourg and hubert klumpner. all speakers encouraged the conversion of the social housing project and investigated the issues surrounding the economics of the life span of these adaptable buildings.
roof plan – before
roof plan – after
floor plan – before
floor plan – after
unit floor plan – before
unit floor plan – after
existing apartment units
expansion – prefabricated prototype
additional space and new infrastructure are attached; only existing windows are removed
new infrastructure is plugged into the existing building
new kitchen unit, new bathroom, expanded living space, and new bedroom (or existing bedroom enlarged)
rendered finishes
alfredo brillembourg and hubert klumpner are active in the slums of caracas under the name of urban-think tank (U-TT), to mobilize the inhabitants and channel their energies into the conception and construction of structures for the community. by proposing alternatives to conventional urban development, U-TT has stimulated the hoograven residents to bring their potential to bear on the struggle against the building boom. 'our experiences have taught us that interventions on an urban scale cannot be realized without a collective effort', brillembourg and klumpner have declared, 'an effort that is inherently collaborative, not hierarchical, and calls for mediation, negotiation and facilitation. in short, a role we believe architects can and must assume.'
'modernism today' the symposium was moderated by gert staal and organized in cooperation with de pastoe fabriek. 'modernism today' has been part of utrecht manifest 2010, biennial for social design. the project was already an integral part of utrecht manifest 2009 under the title 'hoograven invites you' (see db article on 'hoograven invites you'), a research project on social urban design, always under the direction of architects alfredo brillembourg and hubert klumpner. for this, an investigation was carried out into the development opportunities of the utrecht district of hoograven; the only area to contain social housing that gerrit rietveld designed.
utrecht manifest utrecht manifest explores the development of contemporary design from a socio-political perspective. this also applies to modernism from the beginning of the last century – of which utrecht-born architect/designer gerrit rietveld was a figurehead; a sort of leitmotif. although the relevance of design for society and the economy over previous years is getting more attention, the link between the cultural sphere and that of everyday society is, at the moment, not obvious. dutch design double, pastoe, rietveld year, thonet and vola sponsored the activities.
may 31, 2016
may 31, 2016
oct 30, 2015
oct 30, 2015
oct 21, 2015
oct 21, 2015
jun 12, 2014
jun 12, 2014
jun 05, 2014
jun 05, 2014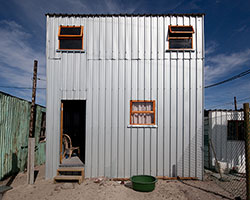 mar 08, 2014
mar 08, 2014
a diverse digital database that acts as a valuable guide in gaining insight and information about a product directly from the manufacturer, and serves as a rich reference point in developing a project or scheme.