álvaro siza has completed a riverside art gallery in northern portugal, which has been elevated above the ground to protect against potential flooding. the nadir afonso foundation, located on the banks of the tâmega river in the city of chaves, has been constructed using white concrete walls, punctured with carefully positioned openings to provide natural light.

all images by joão morgado
the main floor of the nadir afonso foundation — named after the geometric abstractionist painter — is positioned on a concrete plinth at a height of 3.5 meters. this platform is supported by concrete walls, and is accessed via a gently inclined ramp. the program is divided among three primary sectors: the atrium, which includes the reception, a library, and a 100-seat auditorium; exhibition spaces, which are subdivided into three longitudinal wings; and staff and administration areas, contained within the upper part of the building.

the art gallery  is located on the banks of the tâmega river in the city of chaves
the main exhibition room, which can be asymmetrically subdivided in two, includes a continuous clerestory window. meanwhile, the exhibition room in the southeast wing is illuminated by a horizontal opening over the river. wooden flooring extends throughout the museum building, with white plasterboard cladding the walls and ceilings. interior window frames are made of wood and stainless steel, while the exterior ones are made of wood and aluminum.

the building is elevated above ground to protect against potential flooding

white concrete walls have been used in the project's construction

carefully positioned openings provide natural light

the main floor is positioned on a concrete plinth at a height of 3.5 meters

exhibition galleries are divided into three longitudinal wings

the exhibition room in the southeast wing is illuminated by a horizontal opening over the river

a third gallery is provided for temporary exhibitions

the nadir afonso foundation is named after the geometric abstractionist painter
project info:
lot area: 16,658 sqm
implantation area: 2,768 sqm

construction area: 2,768 sqm
construction volume: 20,538 m3

height: 11.6m

number of floors above ground level: 1

number of floors below ground level: 1
architecture:
 álvaro siza vieira

location: 
chaves, portugal

year:
 2015

photography: joao morgado
coordinator architect (construction):
 álvaro fonseca

coordinator architect (executive project):
 paulo teodósio

collaborator (executive project): lola bataller alberola

licensing project: josé carlos oliveira

coordinator architects (preliminary study):
 avelino silva, tatiana berger

collaborators (preliminary study):
 álvaro fonseca, marco rampulla, kenji araya, rita amaral

structures:
 GOP, lda – eng.º jorge nunes da silva, eng. filipa abreu

electricity and safety project:
 GOP, lda – eng.º alexandre martins (GPIC, lda)

HVAC project:
 GOP, lda – eng.º raul bessa (GET, lda)

water and sanitation project:
 GOP, lda – eng.º raquel fernandes

acoustic design project: 
GOP, lda – eng. octávio inácio (inacoustics, lda)

landscape project: 
atelier do beco da bela vista, lda – arq. paisagista luis guedes de carvalho

Save
Save
Save
Save
Save
Save
Save
Save
Save
Save
Save
Save
Save
Save
Save
Save
Save
Save
Save
Save
Save
Save
sep 24, 2017
sep 24, 2017
jun 02, 2016
jun 02, 2016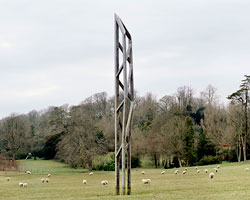 may 01, 2016
may 01, 2016
feb 28, 2016
feb 28, 2016
jan 29, 2016
jan 29, 2016
jul 20, 2014
jul 20, 2014
oct 22, 2017
oct 22, 2017
oct 12, 2017
oct 12, 2017
oct 05, 2017
oct 05, 2017
sep 11, 2017
sep 11, 2017
aug 25, 2017
aug 25, 2017
aug 22, 2017
aug 22, 2017