alvaro siza vieira + eduardo souto de moura overhaul neighboring museums in portugal
all images by joão morgado
portuguese architects alvaro siza vieira and eduardo souto de moura have collaborated on the realization of the international contemporary sculpture museum (MIEC) and the renovation of the municipal museum abade pedrosa (MMAP) located in the city of santo tirso, portugal. the brief called for the construction of a building to house MIEC collection and refurbishment of the MMAP site. although they serve as different entities, a connection between the two buildings and a shared entrance have been established to enable the architecture to be independent in form and language.

the two museums is located in the northern city of santo tirso
the design of the contemporary sculpture museum (MIEC) took into account its historic site: the monastery of são bento. the monastery influenced the premises the new museum, with the result seeing the volumes rising only to the height of the monastery's cornice to not disturb the original architecture. meanwhile, the character of the volumetric proposal resulted from the intention of defining the square access to the new and also the old museum (MMAP).

the new scheme sits at a height that is lower than the cornice of the monastery as its maximum level in order to not
disturb the historic building
the shop, cafeteria and administration is based on the main floor with the basement holding the multi-purpose exhibition spaces alongside educational facilities. in terms of construction and material, the interior is marked with concrete walls coated with high density plasterboard. on the exterior, reinforced white flat plaster has been used and is sympathetic to its surroundings; the granite paneling used on the base of the museum also visible in the existing buildings.

the monastery of são bento influenced the design and planning of the new museum
the municipal museum abade pedrosa (MMAP) is based inside the former guesthouse of the building integrating the heritage complex called – monastery of são bento. externally, the space is defined by the granite masonry walls plastered with white mortar clay painted, keeping with the continued use of granite seen in structural elements of the building, frames, pillars, fenestrations, entablatures, etc. the scheme has two floors, with only the top street level belonging to the museum. arranged in a rectangular plan and longitudinal development, it is organized to the west by a corridor which occupies the entire building length and to the east by different-sized rooms with specific links between them. hosting a link to its neighboring scheme, there is also an auditorium, with a capacity of 5 people, and spaces that house the site's offices and technical areas — the latter of which also contains dressing rooms and rehearsal space.

the new MIEC museum sits parallel to the existing north wall, opening up to the south promenade that faces the street

the aim is to access both museums by a common entrance through the new building

inside, the spaces have been kept clean and minimal

the interior walls are protected by a marble paneling in the public areas, or a marble skirting in exhibition areas

main staircase

the brief is based on the construction of a new MIEC building and renovation of the MMAP museum

circular skylights and windows illuminate the interior

the architects were sympathetic to the original monastery building

artifacts encased in a floating glass display case

the site is located in santo tirso, a 30 minute drive from porto
project info:
architecture: álvaro siza vieira, eduardo souto de moura
coordinators: josé carlos nunes de oliveira, pedro guedes oliveira
collaborators: blanca macarron, diogo guimarães, ana patricia sobral, eva sanllehi, rita amaral
constructor: CARI construtores SA (MIEC), alberto couto alves, construções gabriel A.S. couto, ACE (MMAP)
photography: joão morgado
structures: jorge nunes da silva (GOP), filipa abreu (GOP)
electricity and safety: alexandre martins (GPIC)
thermal and mechanical installations: raul bessa (GET)
water and sanitation: raquel fernandes (GOP)
construction inspection: aniceto carmo (effiwater), gustavo esteves (aveiplano), ana margarida cabral (aveiplano), saúl lopes (aveiplano), maria fernanda coelho (CMST), adelaide leite (CMST), amélia valença (CMST), daniel correia (CMST)
technical direction: rui alves (MIEC), sérgio diogo (MIEC), eduardo leite (MIEC), angelo soares (MMAP), maria antónia casinhas (MMAP)
client: santo tirso municipality
programmatic direction: conceção melo (CMST)
museology direction: dr. álvaro moreira (CMST)
graphic design: studio waba
sep 24, 2017
sep 24, 2017
oct 03, 2016
oct 03, 2016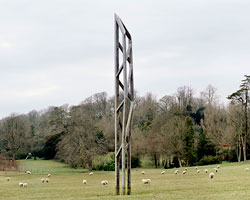 may 01, 2016
may 01, 2016
feb 28, 2016
feb 28, 2016
jan 29, 2016
jan 29, 2016
jul 20, 2014
jul 20, 2014
oct 12, 2017
oct 12, 2017
oct 05, 2017
oct 05, 2017
sep 11, 2017
sep 11, 2017
aug 25, 2017
aug 25, 2017
aug 22, 2017
aug 22, 2017
jul 30, 2017
jul 30, 2017
may 14, 2017
may 14, 2017
mar 28, 2017
mar 28, 2017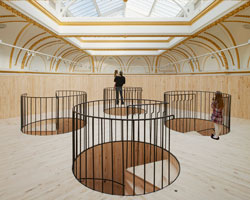 feb 16, 2014
feb 16, 2014
sep 05, 2012
sep 05, 2012
mar 28, 2011
mar 28, 2011
mar 22, 2011
mar 22, 2011