anmahian winton architects completes its private astronomical gemma observatory located on a remote mountain summit in new hampshire. the site is characterized by granite outcroppings and is situated at the center of a three-mile radius 'dark' landscape with very little light pollution to obstruct astronomical viewing. though astronomical observatories are generally compact in size, gemma's design rejects a traditional dome in favor of a synthesized architectural form that maximizes usable space and responds to the stark geographic context.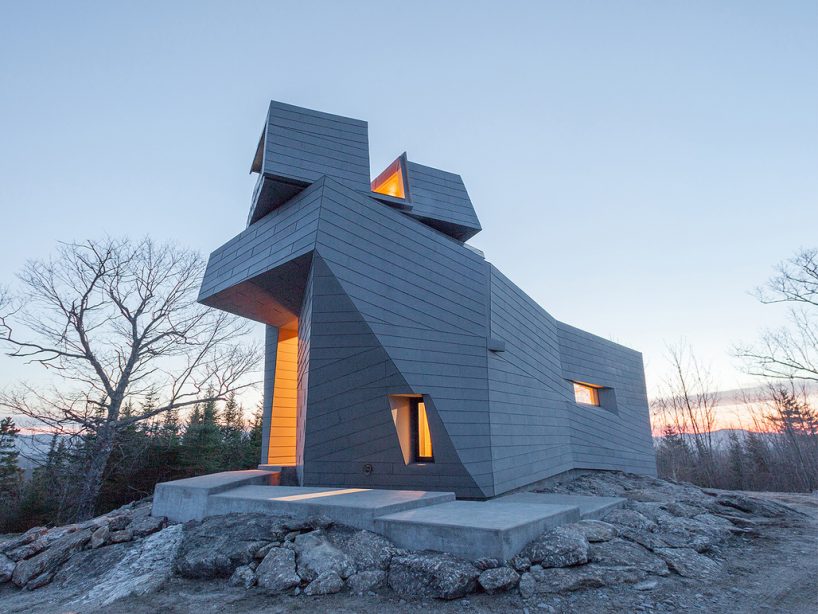 image © anmahian winton architects and client
anmahian winton architects' zinc-clad observatory reflects its surrounding mountainous landscape, transitioning between the summit's bedrock and the building foundation, fusing together a natural and man-made landform. its dimension, color, and patina evoke a material relationship to the gray granite outcroppings, while its heat transfer capability facilitates sky observation by reducing temperature differential distortion. contrary to the exterior, the interior is lined with fir plywood, creating a haven of refuge and warmth from the harsh surroundings — a place for research, introspection, and even rest.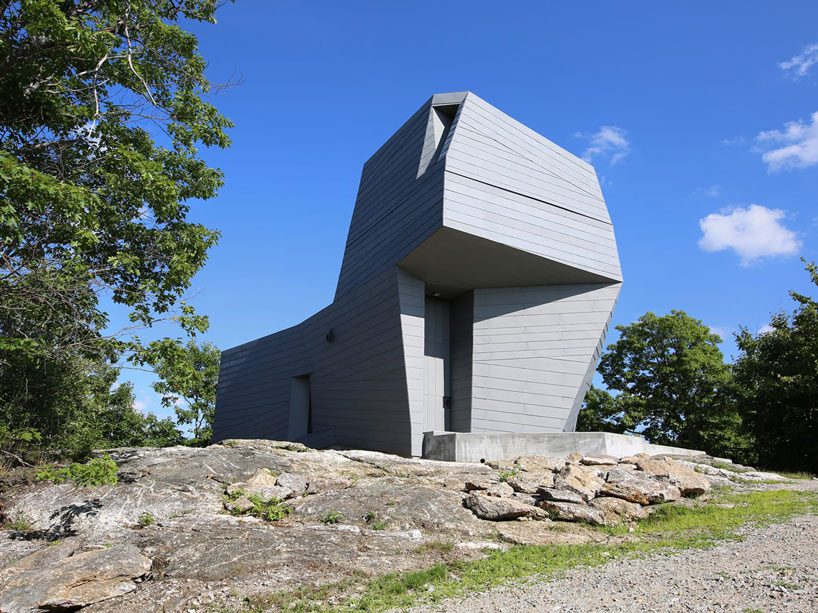 image © anmahian winton architects and client
a helical stair of plywood and steel pauses at a fissure in the cladding that opens onto an exterior observation deck. then, the stair arrives at the observatory's primary astronomical viewing platform inside a faceted turret. this platform is characterized by high ceilings and an oversized, sliding hatch that opens the telescope to the sky. a rift in the cladding creates an aperture at the corner of the turret, which frames polaris when the turret is locked into the southern cardinal position.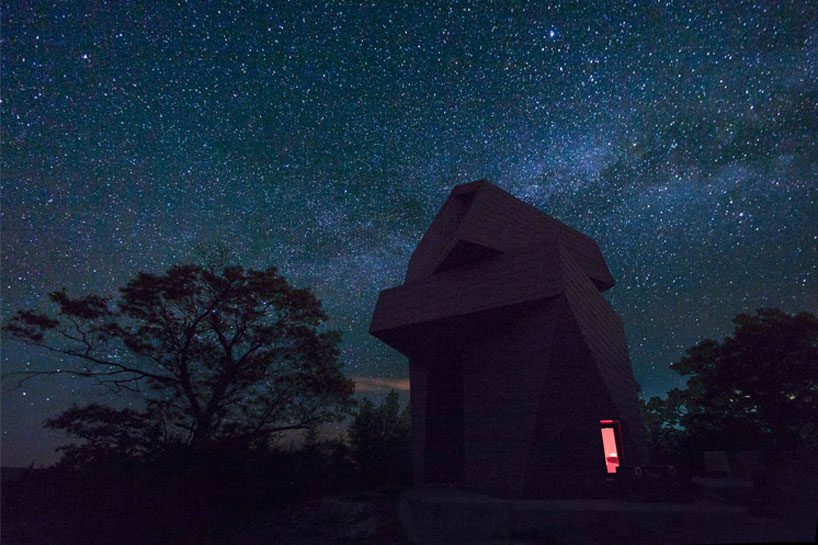 image © anmahian winton architects and client
anmahian winton's gemma observatory has recently won the AIA 2017 small project awards. this year's theme, 'reflection', recognizes projects that engage the idea and incorporate concepts and elements relating to this subject. this program strives to raise public awareness of the value and design excellence that architects bring to projects, no matter the limits of size and scope.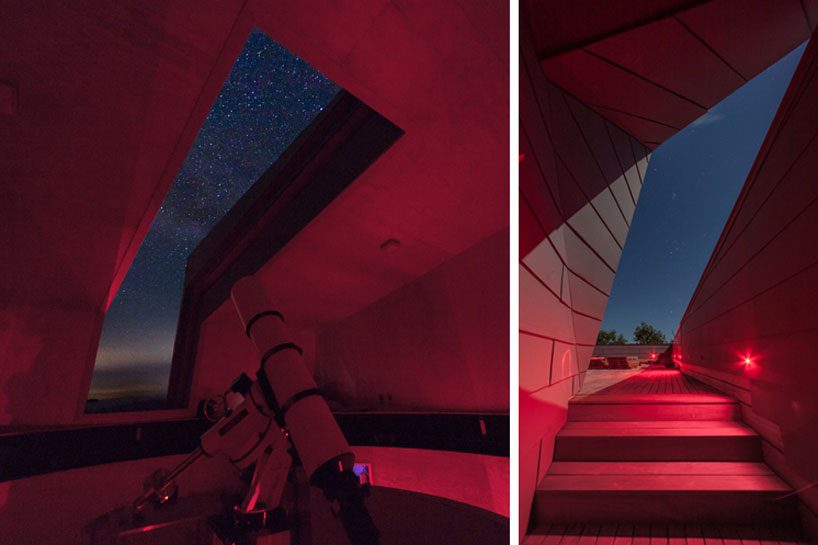 image © anmahian winton architects and client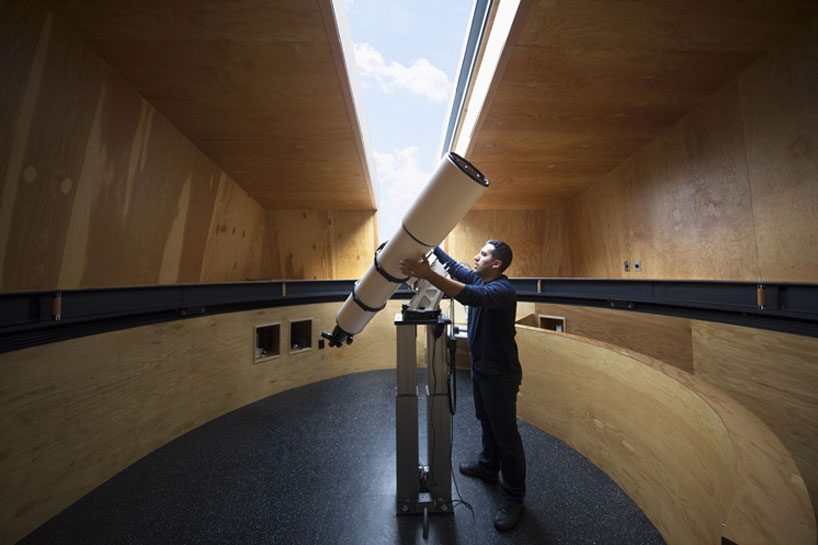 image © anmahian winton architects and client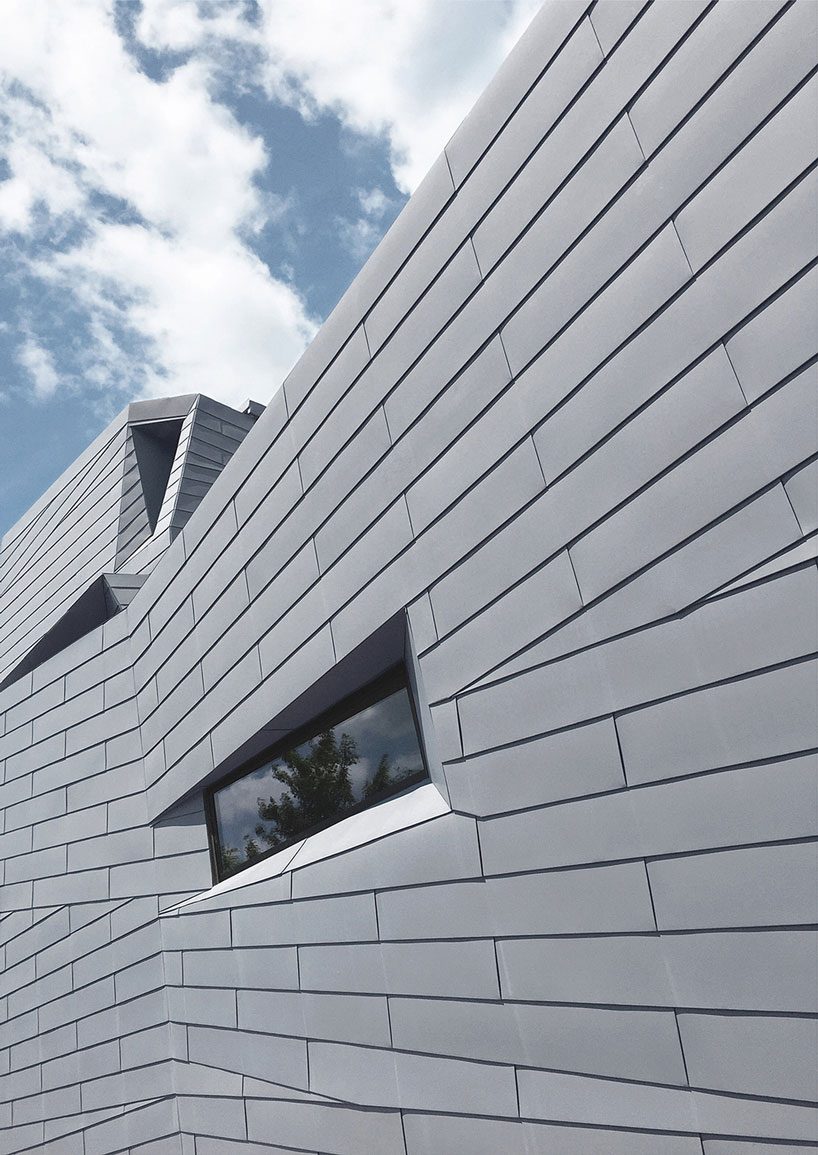 image © anmahian winton architects and client
project info:
architect: anmahian winton architects
general contractor: patriots builders – scott estabrooks
structural engineers: rse, associates, inc. – sofya auren p.e.
technical motion engineers: gillespie corp.
rotating rail mechanism: thk
metal installers: crocker architectural sheet metal co., inc.
steel: quinn brothers iron works
structural insulated panels: foard panels inc.
decorative steel: concentric fabrication llc – rob lorenson – tresfort metal works – pierre tresfort
solar panel design: sunbug solar
oct 19, 2017
oct 19, 2017
oct 19, 2017
oct 19, 2017
oct 19, 2017
oct 19, 2017
oct 18, 2017
oct 18, 2017
oct 18, 2017
oct 18, 2017
oct 17, 2017
oct 17, 2017
sep 17, 2017
sep 17, 2017
jul 28, 2017
jul 28, 2017
jun 16, 2017
jun 16, 2017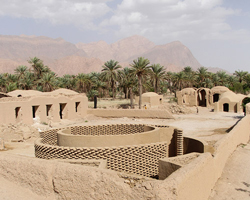 jun 14, 2017
jun 14, 2017
feb 27, 2017
feb 27, 2017
jan 16, 2017
jan 16, 2017