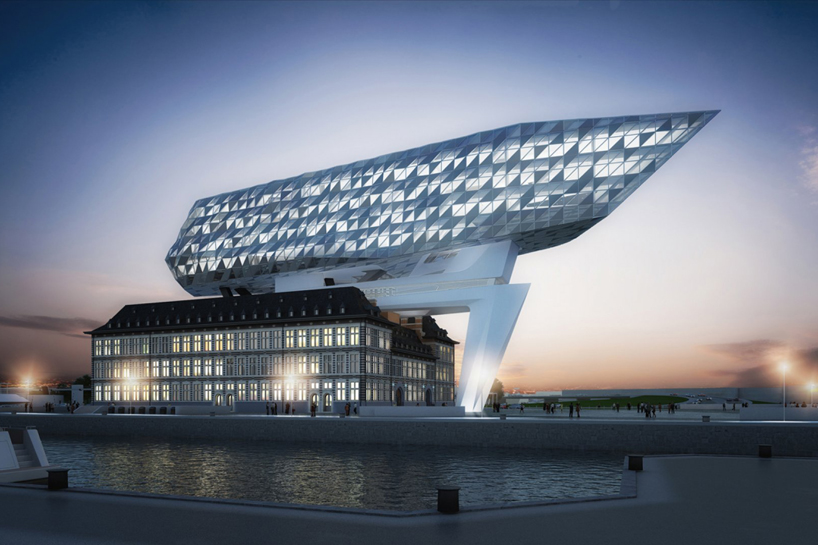 jan 19, 2009
antwerp port authority headquarters by zaha hadid architects
antwerp port authority headquarters by zaha hadid architectsall images © zaha hadid architects
zaha hadid architects has won the competition for the new port house – headquarters of the antwerp port authority (APA), antwerp, belgium. located on the boundary between the city of antwerp and its harbour, the new headquarters will solve the pressing shortage of workspace in the present port house on the entrepot quay. some 500 people will be able to move into the new building when it is completed in 2013. the estimated construction cost is 31.5 million euros excluding VAT and architect's fees. this includes all the work for an office building with around 12,000 square meters of floor space, together with underground parking for ca. 300 cars. the new port house design consists of two entities: the existing fire station and a new crystalline volume lifted above the retained building. together they form a new landmark as the headquarters of the antwerp port authority, overlooking the city and port.
zaha hadid architects: 'I am absolutely delighted to be selected to build the headquarters for the APA. antwerp is one of the world's busiest shipping ports and the new port house design reflects the city's worldwide significance in communication and transportation. the dichotomy between the reflective, faceted form of the new extension and the powerful structural mass of the existing fire station creates a bold and enigmatic statement for the city.
'the concept is a free interpretation of a beam-shaped volume raised above the existing fire brigade building and supported on three sculptured concrete pillars housing the stairs and lifts. two of the pillars are situated on the covered inner courtyard of the firehouse, while the third is located beside an external support point and consists of a panoramic lift shaft. the head of the building on the south side is a frame that looks towards the city and clearly marks the start of the port area. the outside walls are made up of glass triangles, some transparent and some reflecting. these do not all lie in the same plane but are rotated slightly with respect to one another, creating a reflecting play of incoming light in a reference to antwerp's diamond industry.
'the inner courtyard will be roofed over at the height of the second story so as to create an enclosed interior space. this central entrance hall will be considered as a semi-public space, with various enquiry desks integrated in the inside wall portals. a sculptural, sloping roof unites an underground lobby with the covered inner court. access to the underground car park is an important aspect of the overall concept, with the loading & unloading bays and the refuse handling facilities also located here.'
designboom interview
zaha hadid (2006)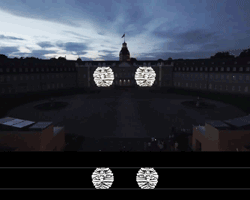 sep 14, 2017
sep 14, 2017
aug 31, 2017
aug 31, 2017
jul 19, 2017
jul 19, 2017