apollo architects and associates has completed the 'acro house,' a single family home located in chiba prefecture, japan. the structure's corner lot, surrounded on three sides by streets, allows the design to take advantage of the expansive, unobstructed views to the north. the site's uneven elevation played a key role in the final design, elevating the home from the roads alongside. the dwelling's design is further enhanced by its clean lines and plentiful windows.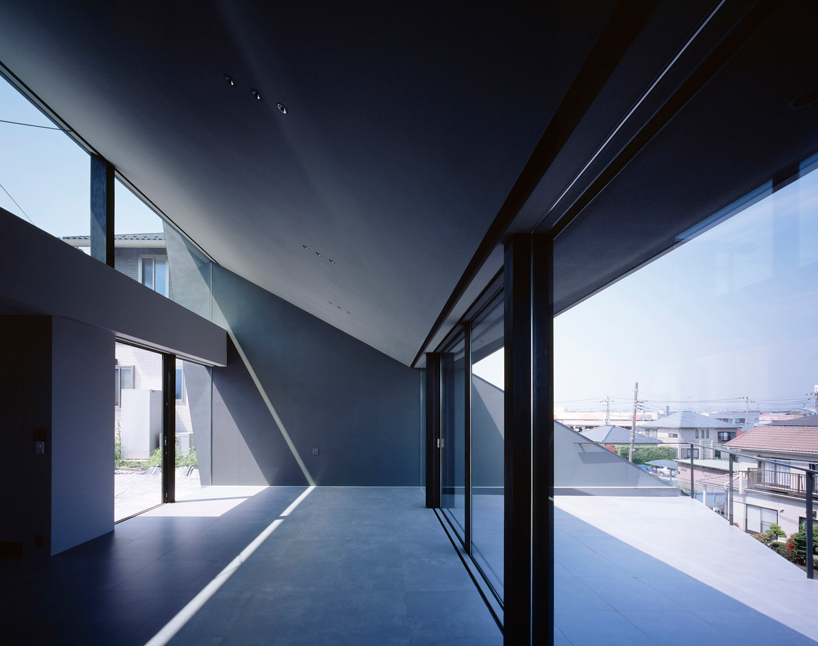 the acro house sits on a lot surrounded by roads on three sides
all images by masao nishikawa
apollo architects' design includes a projecting triangular terrace off of the main living space. this element of the design provides the family with a private, outdoor area that can be easily unified with the interior by sliding the large glass doors into the open position. both the interior and terrace floors are made up of the same stone resulting in an effortless transition between the two portions of the home.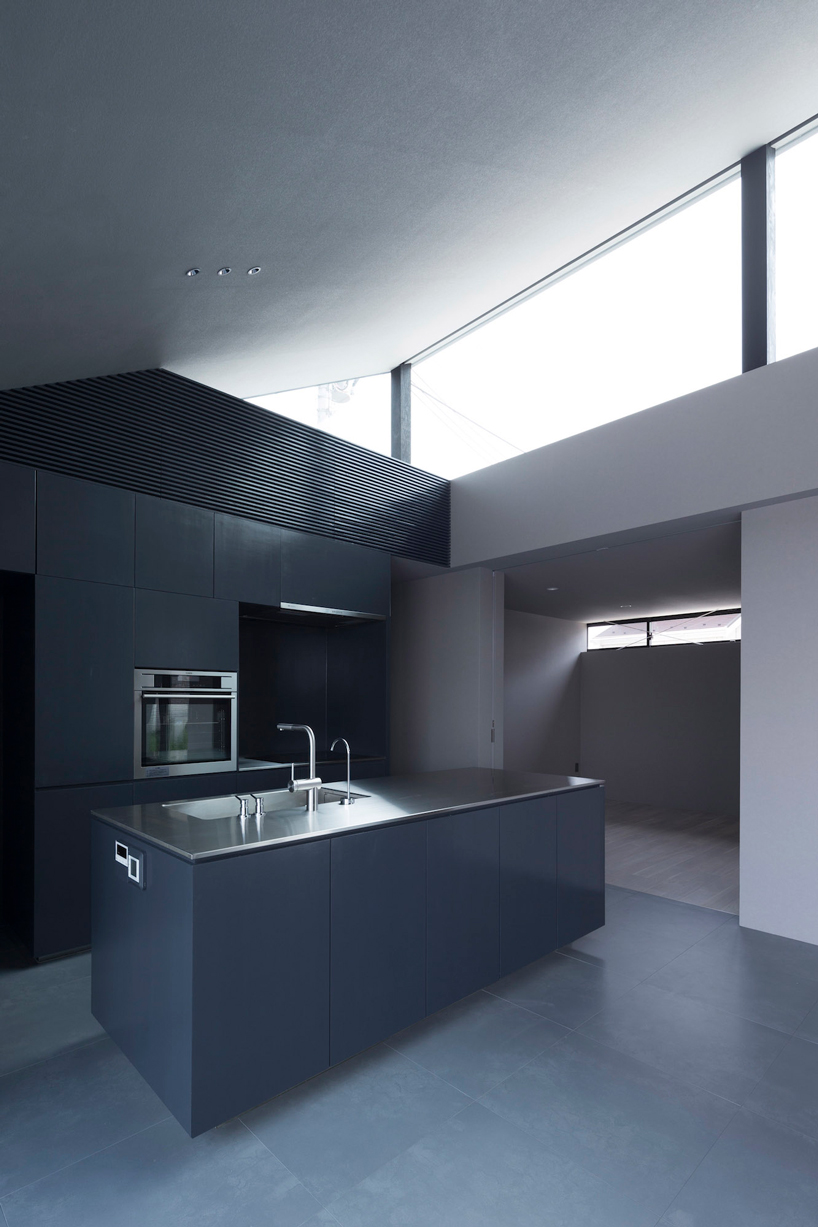 the clients requested a design that captures the expansive views to the north
'the house is composed of a white cube and a black volume with a shed roof,' describe the architects. 'this tidy yet distinctive façade gives the appearance of a two-story building, but in fact it is a single story. natural light pours in through the family room's clerestory windows, casting beautiful shadows on the large sloped ceiling that create a sensation of floating. the transition from the low-ceilinged entryway to the high-ceilinged family room creates a unique rhythm that adds an element of surprise to the space.'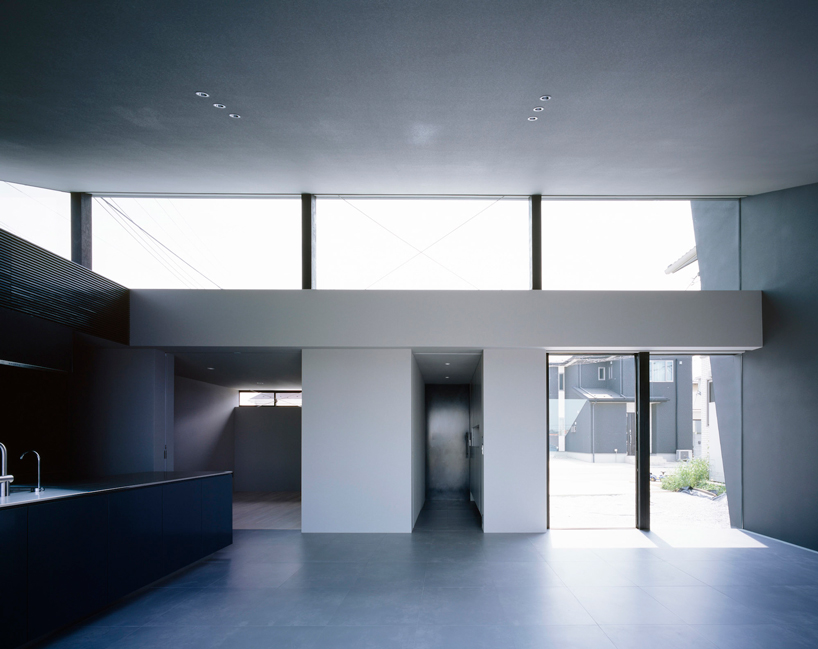 the façade gives the appearance of a two-story building, but it is in fact a single story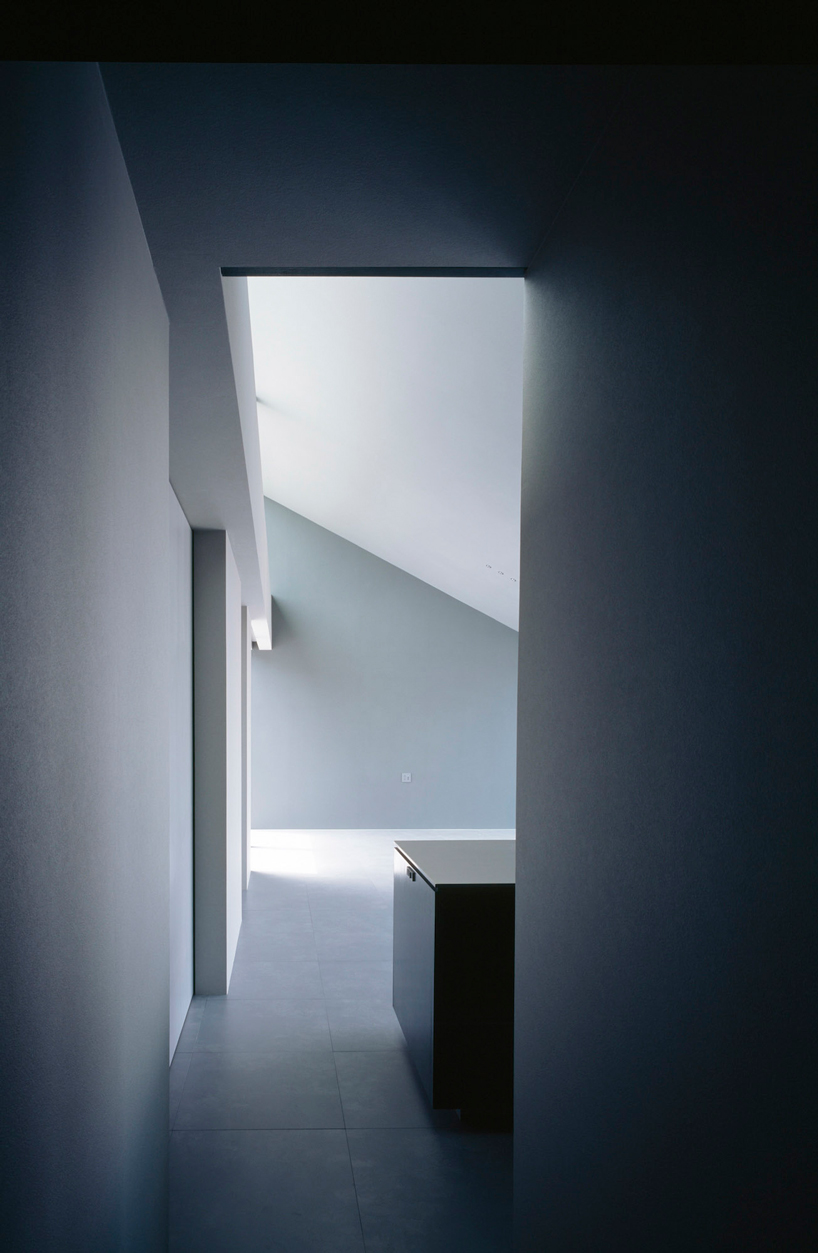 natural light pours in through the family room's clerestory windows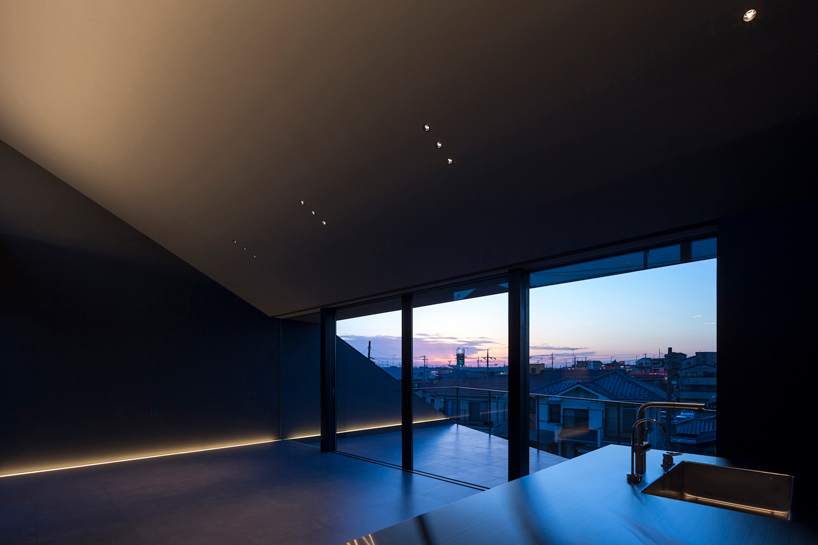 the doors to the terrace slide fully back creating a unified interior-exterior space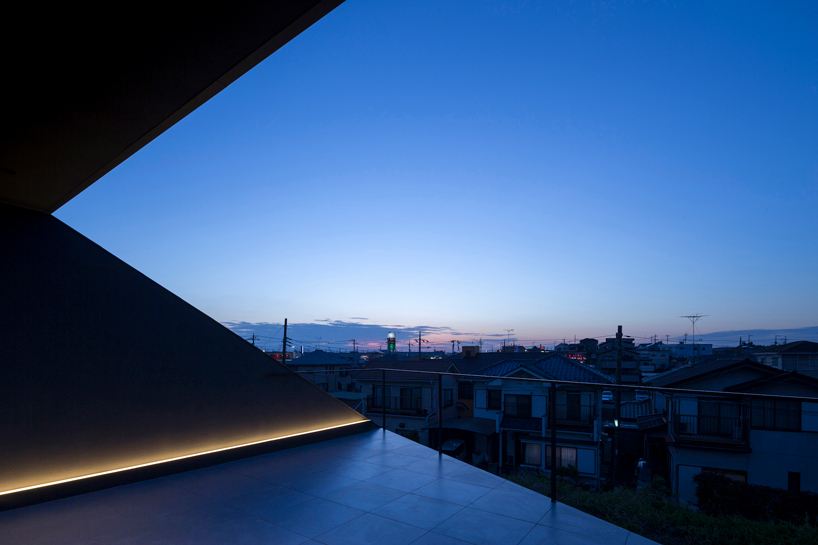 the terrace just out but still maintains an element of privacy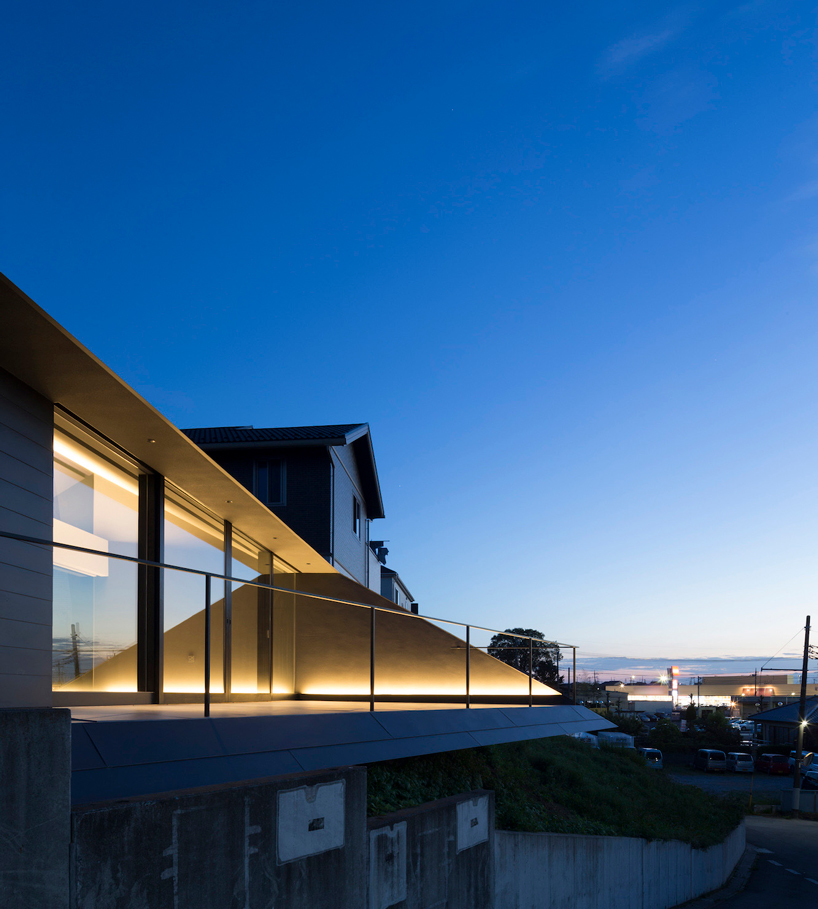 the design takes advantage of the elevation differential between the roads and the lot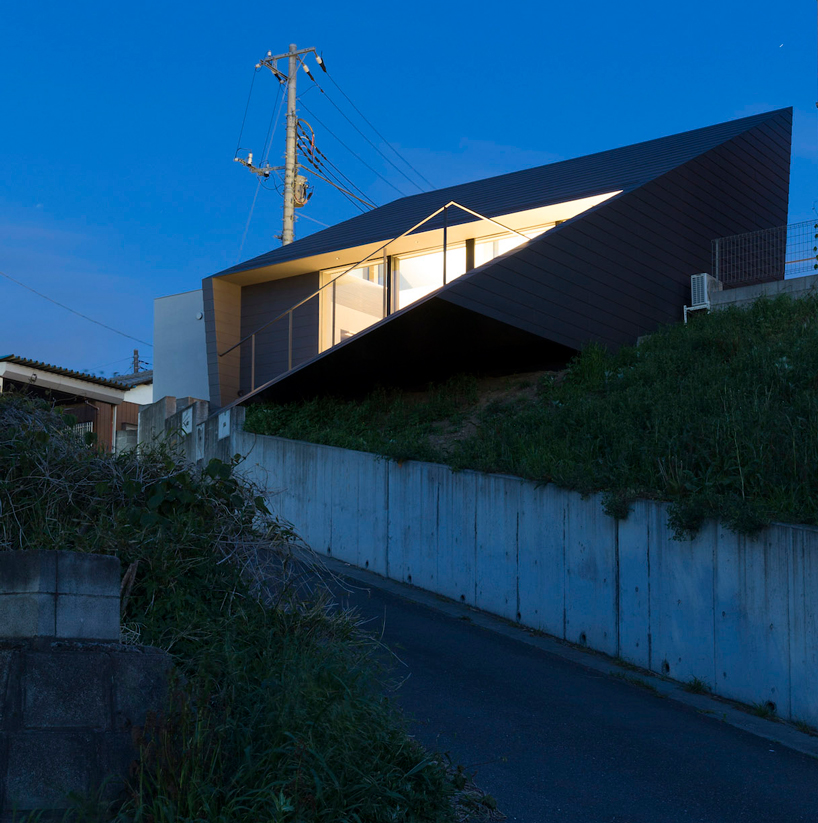 the house is composed of a white cube and a black volume
sep 24, 2017
sep 24, 2017
may 24, 2017
may 24, 2017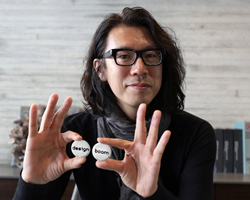 apr 30, 2017
apr 30, 2017
mar 14, 2017
mar 14, 2017
aug 22, 2016
aug 22, 2016
mar 30, 2016
mar 30, 2016
nov 02, 2017
nov 02, 2017
nov 01, 2017
nov 01, 2017