jun 06, 2012
apollo architects and associates: brun
'brun' by apollo architects and associates, koenji minami suginami ward, tokyo, japan image © masao nishikawa all images courtesy of apollo architects and associates
japanese firm apollo architects and associates has recently completed 'brun', a residence within the koenji minami suginami ward in downtown tokyo, japan. a continuous slanting wall lines the length of this small corner lot, emphasizing the depth of the interior space while minimizing the narrowness. the result of subdividing, the 65 square meter site is bound by a road, requiring a window arrangement to introduce daylight while maintaining privacy from the heavily-trafficed neighborhood. the south-facing elevation may be enclosed with wooden louvers contrasting the cladding of deep brown galvalume steel sheets.
lifted on pilotis, the entry at street level offers a parking space beneath the structure. private bedrooms and a storeroom for the owner's bicycle collection are found within the ground floor, admitting daylight through elevated bands of windows to restrict views from passersby. maximizing the proportioned of the floor plan, a linear room combining the living, dining and kitchen is illuminated with overhead skylights. a standalone steel stairway is positioned along a window within the inclined perimeter wall which increases the footprint at higher elevations due to the setback limitations of the plot.
(left) side view (right) street elevation images © masao nishikawa
a study within the loft allows inhabitants to indulge in their personal activities while basking in sunlight through the skylights. forming a continuous vertical space, the unified interior features a cumulative gross area of 93 square meters.
(left) entry (right) ground level corridor images © masao nishikawa
dining area + kitchen image © masao nishikawa
dining area + living area image © masao nishikawa
(left) stairs to loft (right) living area images © masao nishikawa
perimeter illumination around the living, dining and kitchen floor image © masao nishikawa
image © masao nishikawa
upper level corridor image © masao nishikawa
view from loft image © masao nishikawa
floor plan / level 0
floor plan / level 1
floor plan / level 2
section
section
section
elevation
elevation
elevation
elevation
project info:
architecture: satoshi kurosaki/apollo architects & associates photography: masao nishikawa location: koenji minami suginami ward tokyo date of completion: december 2011 principal use: private house structure: timber site area: 37.70m2 total floor area: 93.44m2 (30.09m2/1f, 37.70m2/2f, 25.64m2/3f) design period: july 2010 – november 2010 construction period: april2011 – september 2011 structural engineer: masaki shimada architects, kenta masaki facility engineers: shimada architects, zenei shimada construction: maekawa construction exterior finish: galvalume plates floor: flooring (plain oak) & plywood/1f, ash flooring (plain oak) & plywood/2f wall: wall paper ceiling: wall paper
may 24, 2017
may 24, 2017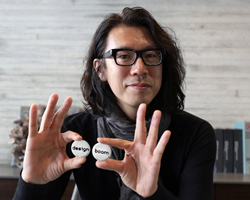 apr 30, 2017
apr 30, 2017
mar 14, 2017
mar 14, 2017