apr 07, 2014
apollo architects clads cave house in galvanized steel
apollo architects clads cave house in galvanized steel
photo by masao nishikawa
all images courtesy of apollo architects & associates
satoshi kurosaki of japanese practice apollo architects & associates has designed 'cave' a residence located in a suburban area of tokyo. built for a single person, the four-storey house is clad in a combination of galvanized brown steel sheets, establishing a vibrant and engaging façade. the project is defined by a panoramic window that takes advantage of the dwelling's prominent corner plot. framing external views across the neighborhood, the opening provides the compact interior with a sense depth and space.

the project is located in a suburban area of tokyo
photos by masao nishikawa
primary living accommodation is located at the second floor where an open kitchen contains a walnut dining table capable of accommodating a significant number of guests. while above, a large skylight fills the home with a soft diffuse light. private areas of the home such as the bathroom, toilet, main bedroom, and a small garden are positioned on the third floor. in the basement a wine cellar features a custom-made rack, and comprises a study with a sofa and bookshelves. a tatami room serves as a guest room, with minimum natural lighting.

a panoramic window frames external views across the neighborhood
photo by masao nishikawa

a large skylight fills the home with a soft diffuse light
photos by masao nishikawa

a walnut dining table is capable of accommodating a significant number of guests
photo by masao nishikawa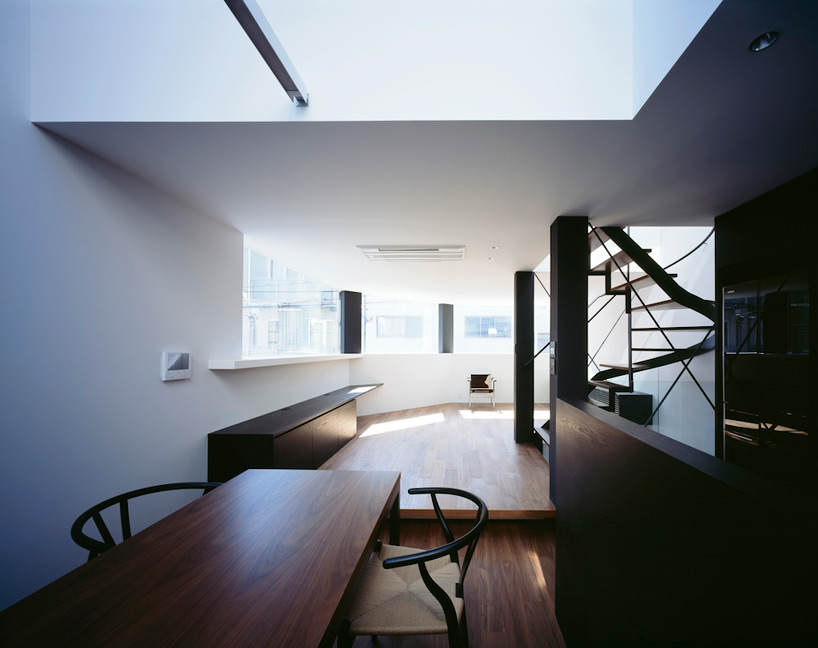 primary living accommodation is located at the second floor
photo by masao nishikawa

the four-storey house is built for a single person
photo by masao nishikawa
project info:
location: sinjuku ward tokyo, japan
completed: may 2014
principal use: private housing
structure: RC/B1F,wooden/1F,2F,3F
site area: 57.31 sqm
building area: 38.97 sqm
total floor area: 129.28 sqm (B1F, 38.97 sqm/1F,28.73/2F, 38 sqm/3F, 22.96 sqm/)
architecture: satoshi kurosaki / apollo architects & associates
structure engineers: masaki structure (kenta masaki)
facility engineers: shimada architects (zenei shimada)
construction: oohara koumusyo
photography: masao nishikawa
material information
exterior finish: galvalume
floor: wood flooring
wall: synthetic resin emulsion paint
ceiling: synthetic resin emulsion paint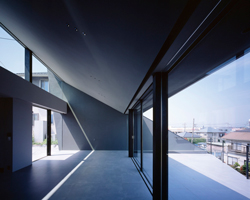 oct 08, 2017
oct 08, 2017
sep 24, 2017
sep 24, 2017
may 24, 2017
may 24, 2017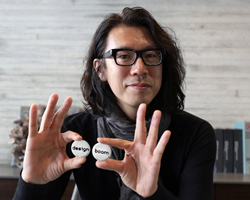 apr 30, 2017
apr 30, 2017
mar 14, 2017
mar 14, 2017
aug 22, 2016
aug 22, 2016