jun 26, 2015
apollo architects extrudes white volume from patio house in japan
apollo architects extrudes white volume from patio house in japan
photography by masao nishikawa
residing in a peaceful neighborhood in kawasaki-city, japan is 'patio house' by apollo architects and associates. the scheme is characterized by its minimalistic façade — a stark, white box that effortlessly extrudes from the timber structure. internally, the layout circulates around a central patio. due to the lack of windows on the exterior, the residence gives the impression of being a highly private and enclosed space, but coupled with the fully glazed internal walls natural light entering the rooms is maximized.

an airy patio space filled with natural light rests inside as the core of the interior spaces
split between two levels, a single tree (stewartia monadelpha) has been planted at the center of the patio. the living spaces are furnished in a contemporary style, along with touches of traditional japanese tatami and a slanted ceiling surface constructed with SPF timber becomes visible. the glazed surfaces reflect the natural light from the central void, producing a play of light and shadow on the ceiling.

the open interior allow ample light to flood the home during the day
on the upper levels, built-in furniture has been installed to provide seamless storage for personal items, while large sliding doors have been included for the unity and consistency of the different communal spaces. raised on a platform are the dining and kitchen areas, this gradual and subtle transition adds a theatrical aspect whem moving from one area to the other.

going up the strip stairs overlooks the stewartia monadelpha planted in the patio

the slanted timber trusses above the kitchen and dining space

each space has a seamless transition from one to the other

the white volume protrudes out from the timber façade
project info:
location: kawasaki city, japan
date of completion: february 2015
principal use: private housing
structure: timber
site area: 175.21 m2
total floor area: 114.35 m2 (55.97 m2/1f, 58.38 m2/2f)
design period: november 2012 – january 2014
construction period: january 2014 – february 2015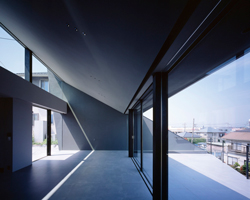 oct 08, 2017
oct 08, 2017
sep 24, 2017
sep 24, 2017
may 24, 2017
may 24, 2017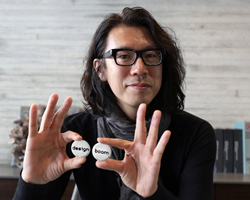 apr 30, 2017
apr 30, 2017
mar 14, 2017
mar 14, 2017
aug 22, 2016
aug 22, 2016
nov 02, 2017
nov 02, 2017
nov 01, 2017
nov 01, 2017