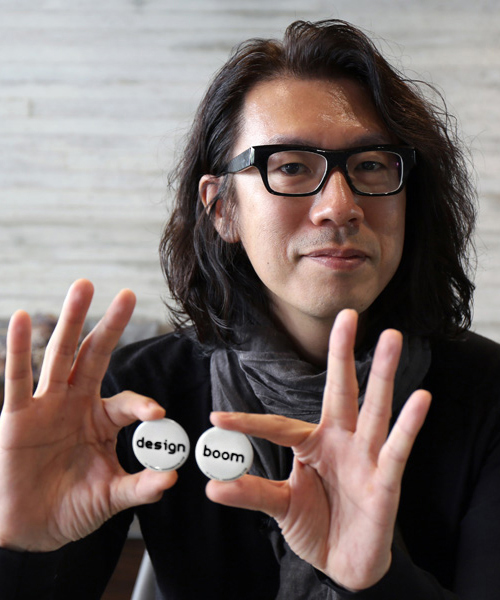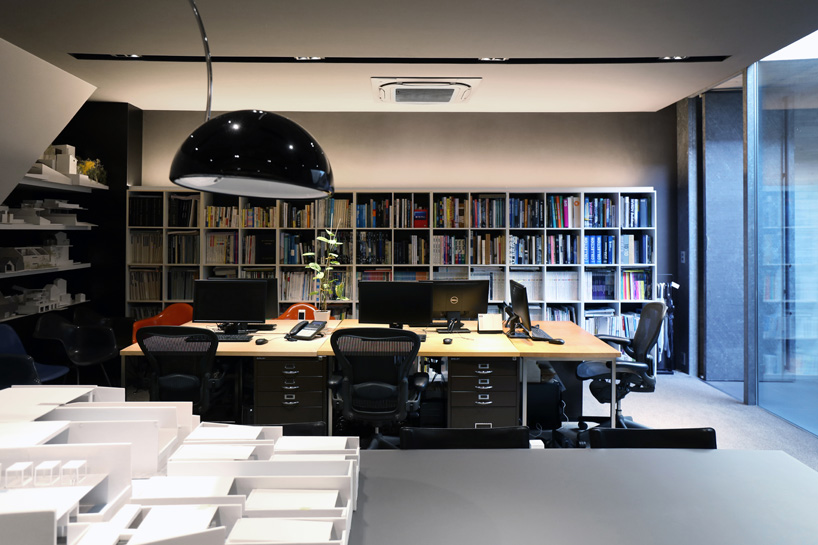 apr 30, 2017
apollo architects studio visit + interview with satoshi kurosaki
apollo architects & associates is a tokyo-based practice founded in 2000 by satoshi kurosaki. since then, the japanese firm has designed more than one hundred projects. in 2007, the studio opened a satellite office in seoul, korea, and five years later opened another outpost in the chinese city of zhengzhou. the firm's name originates from the sun god in greco-roman mythology, with light and shadow forming key aspects of apollo's work.
on a trip to the japanese capital, designboom visited the firm's tokyo headquarters and spoke with founder satoshi kurosaki about what made him want to study architecture, the challenges of building in dense residential areas, and what advice he has for today's young designers. read the full interview below, and see our extensive archive of apollo architects' work here.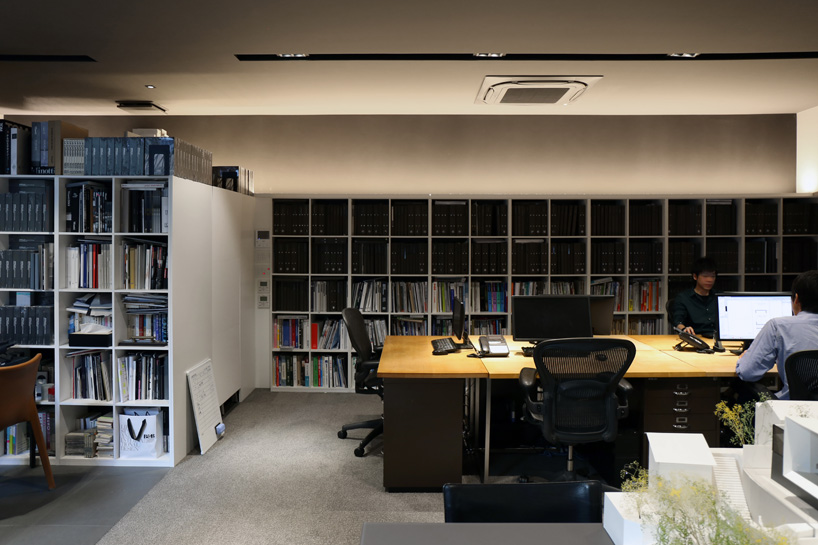 inside apollo's tokyo headquarters
image © designboom (also main image)
DB: what originally made you want to study architecture and become an architect?
SK: I am originally from kanazawa, ishikawa-ken, so I grew up in an old town with a historical atmosphere. I grew up in an environment with craftsmanship and many types of different buildings, and those things are my original experiences — I have seen the repair works of houses and temples very often. I think I unconsciously experienced the fun of manufacturing, and I thought about making things, and being a creator in the future.

a range of scale models are found throughout the studio
image © designboom
DB: what particular aspects of your background and upbringing have shaped your design principles and philosophies?
SK: kanazawa's old town is compact and has many delicate details. there is a public temple very close to my home, and I always crossed between private space and public space. perhaps I felt the power of the place by seeing people gathering to go to the temple. consequently, I have come to think about making neutral spaces without defining them as either public or private.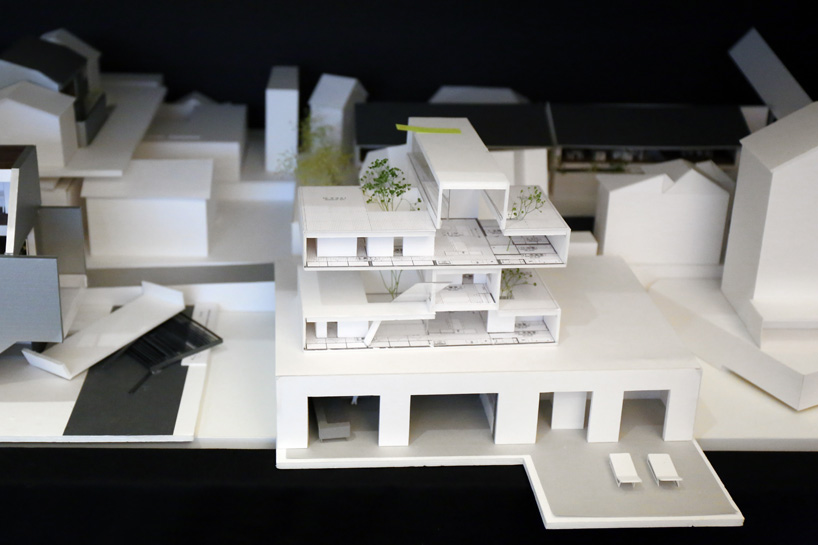 the company continually makes models to develop design concepts
image © designboom
DB: who or what has been the biggest influence on your work?
SK: when I was in kanazawa, I saw the short films 'powers of ten' by charles and ray eames. I realized that it is important for architects to have many different points of view — from the big scale of the city to small scale projects, such as furniture. by zooming in and out, I am able to see different things. although they were creators who did many different projects, the eames dared to say that they were architects. so I have a big interest in the eames and they had a big influence on me.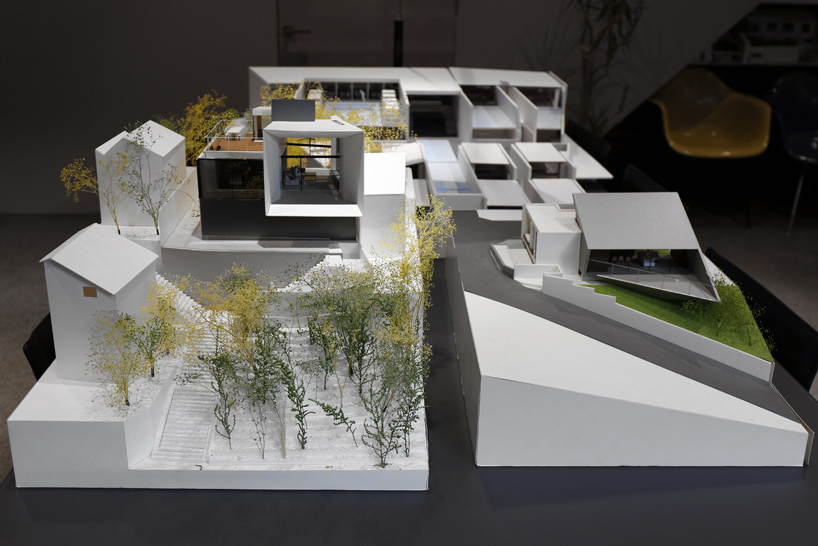 the firm prefers model-making to computer generated visualizations
image © designboom
designboom: what are the challenges of building in dense residential areas?
satoshi kurosaki (SK): in japan, buildings and houses are often concentrated in the city center, so there are many problems that are complicated and layered. to resolve these problems one by one is half of the challenge, and how to resolve them by design becomes an important theme. naturally, special resolutions are born. we are particularly aware of privacy and security, so we consider designing houses with courtyards or examining the different ways that they can receive daylight.
DB: deciding where to place windows and openings is very important for homes in urban japan.
how do you determine the best position to ensure daylight and views, without compromising privacy?
SK: when you think about designing for ventilation, daylight, and views, there is often a contradiction regarding privacy and security. I think it is very important to balance those things. one of our resolutions is to make a courtyard. this gives users relief from the outside world, no matter the circumstances.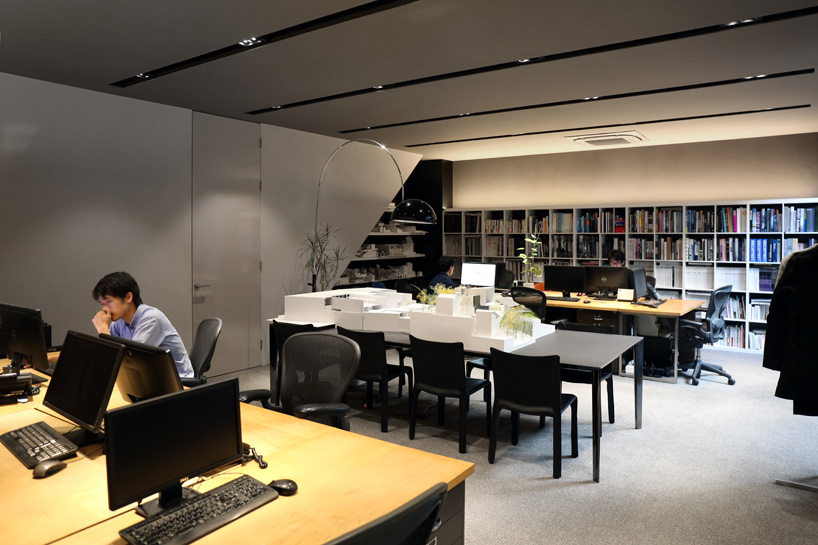 two employee workstations flank a communal table used for meetings and discussions
image © designboom
DB: which materials do you most enjoy working with?
SK: since I founded apollo architects, I have always been interested in the same theme — lighting. natural light is the best material for architecture. for example, I use a variety of materials such as concrete, steel, and glass, but eventually when the light enters, how it reflects, or how it bounces… that is the thing that determines the quality of the architecture. there is another aspect, which is that light makes space appear, so I am most interested in how to use lighting. however, I also think that it is difficult!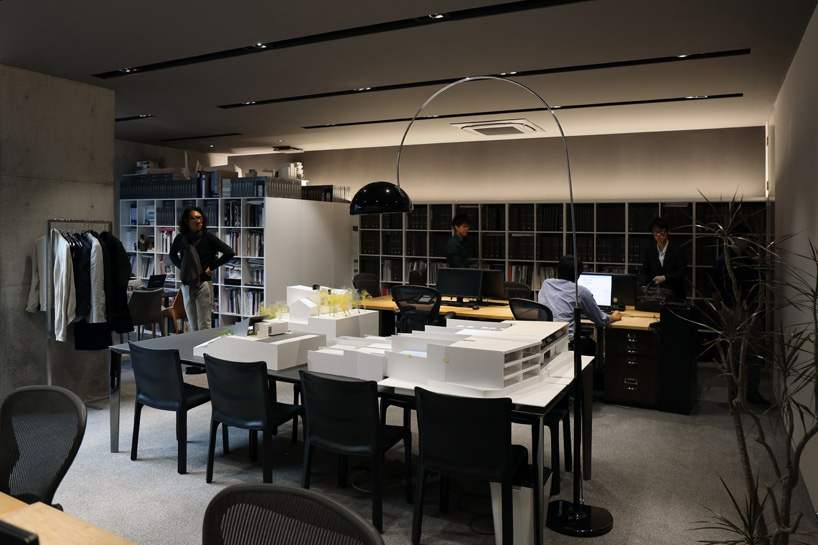 the practice also has offices in korea and china
image © designboom
DB: now that computer generated visualizations are so commonplace, do you still use physical scale models or sketch designs by hand?
SK: in order to communicate with people, we do not often use CG, instead we make models thoroughly. it is true that it is an analog way, but I think the action of making things by hand is architecture itself. thinking how can we communicate our thoughts and thinking about how to build architecture in your brain is communication, so I think what we get from making models is important. there are many things that we cannot discover without making models.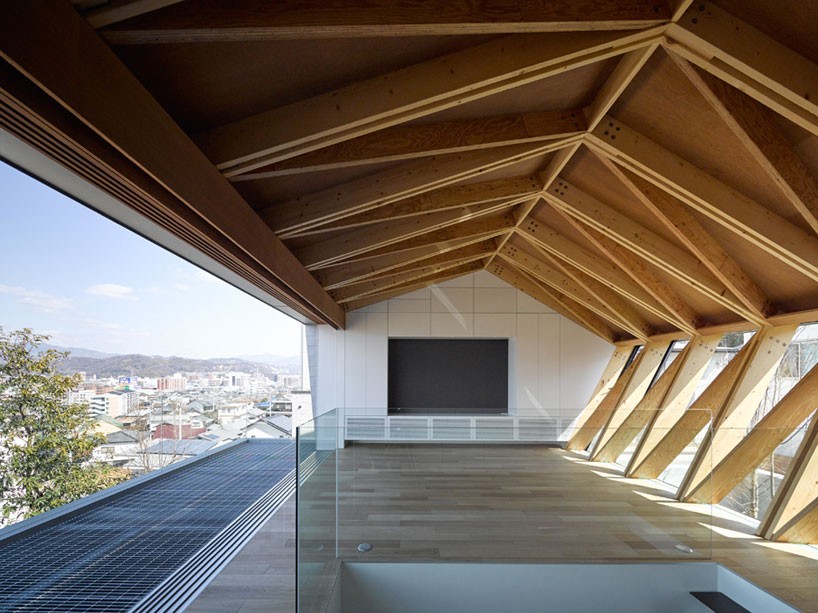 'wrap house' (2015) / image by masao nishikawa
see more of the project on designboom here
DB: outside of architecture, what are you currently interested in and how is it influencing your designs?
SK: one is traveling, and right now I am designing a hotel. I am interested in hospitality and the sustainability of hotels. the other day I went to a resort hotel in the philippines. it is important that hotels feel as comfortable as homes. recently I have designed clinics and offices, but I am always aware of residences and they always form the basis of my designs.
DB: many of the recent pritzker laureates have been japanese. how do you assess the current state of japanese architecture?
SK: I think there are many great japanese architects, and japan is quite a good environment because we can work with them. however, I think we have a local existence — what we create is composed of many local things and contexts. consequently, things in japan have a contrast with the globalized world.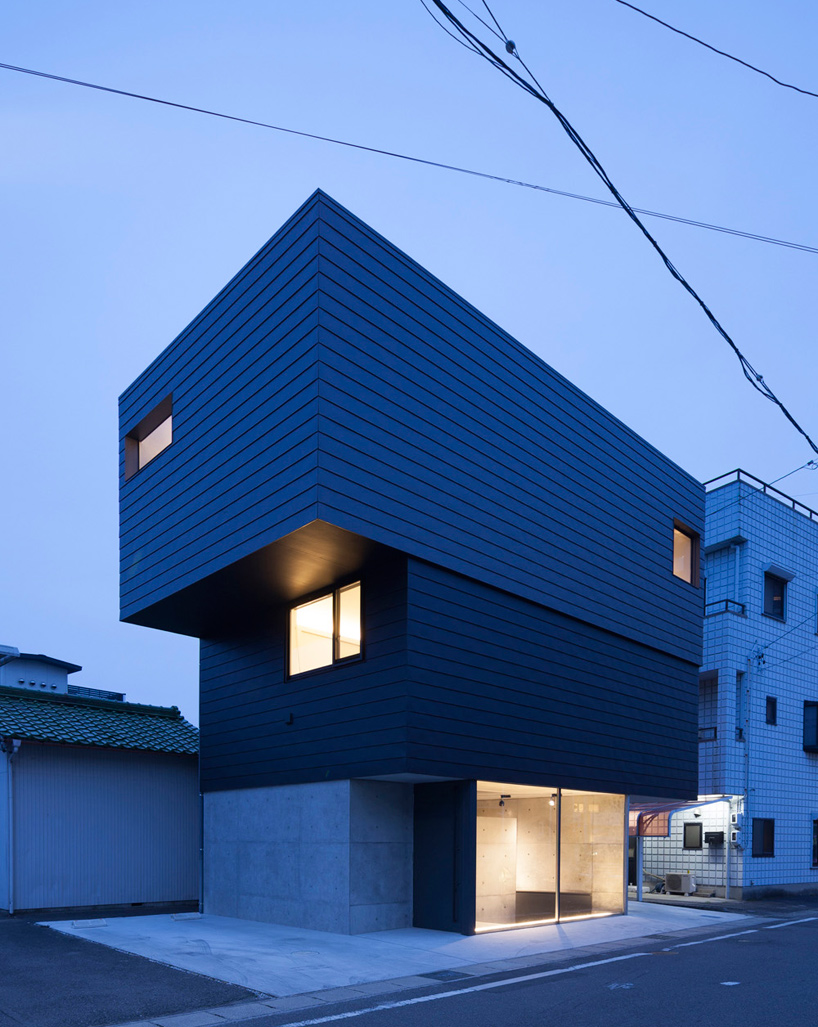 'gaze house' (2015) / image by masao nishikawa
see more of the project on designboom here
DB: can you tell us about any projects you are currently working on that you are especially excited about?
SK: because of the tokyo olympics, tourists from foreign countries will increase. consequently we are working on more hotel, villa, and guesthouse projects. in these situations, we are required to design enjoyable hotels and good environments for employees to work. this means not only designing the hotel building, but also the environment surrounding the hotel.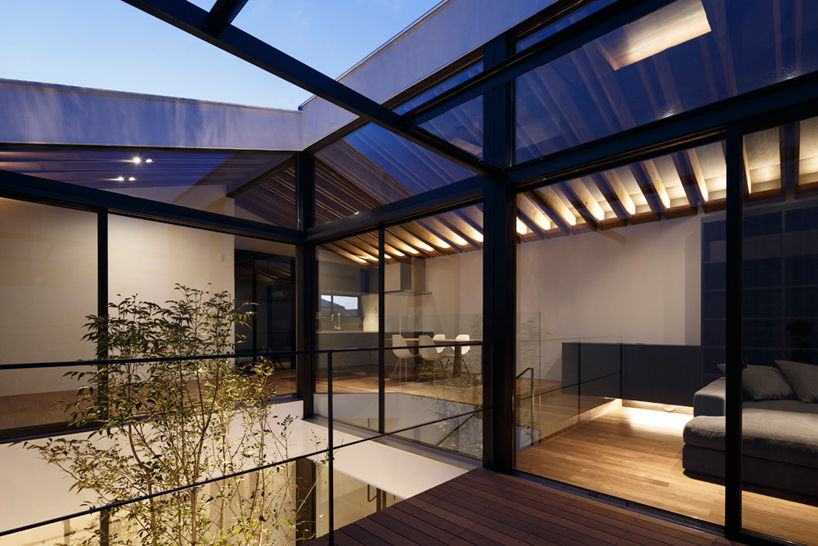 'patio house' (2015) / image by masao nishikawa
see more of the project on designboom here
DB: what is the best advice you have received?
SK: when I was a student, I was working for a famous architect. I asked him: when is the right time to make the best work of your life? he said about 70 years old. this means that until I am 70 years old, I should train with many kinds of experiences, successes, and faults. then, when I am 70, all those experiences will integrate and I will be able to make my best work. at the time I was too young to understand, but more and more I figured this out. I think it is important to keep my health — both physically and mentally — to prepare for making my best work in the future.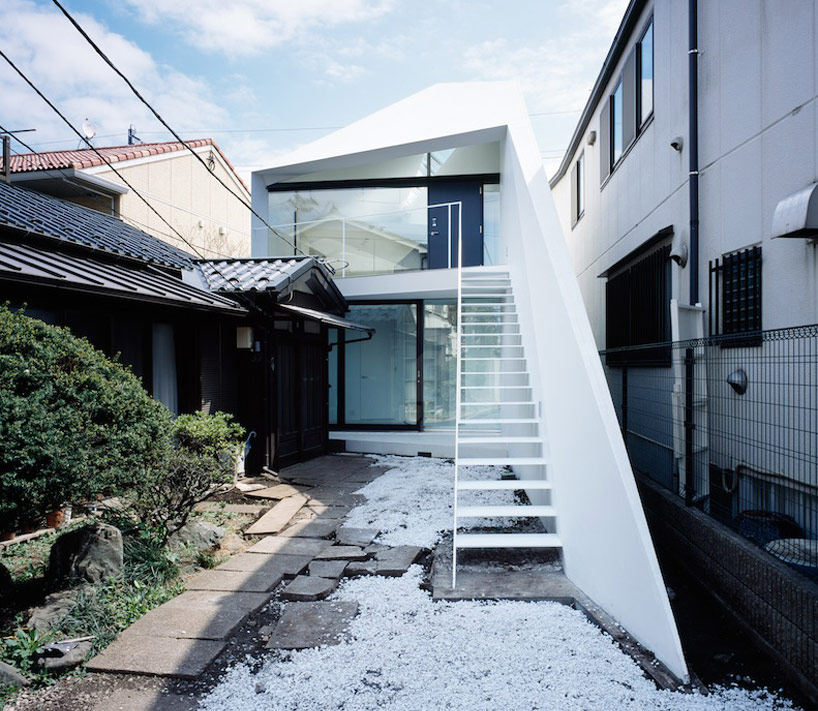 'arrow house' (2013)/ image by masao nishikawa
see more of the project on designboom here
DB: what advice would you give to young architects and designers?
SK: I think that recently in japan, there are more young architects that do not make architecture. there are many architects that feel impatient because they can not acquire the right experience. I suggest that they acquire experience by making. for example, people that work as consultants or in branding… I think they do not try to be a position to make. it is true that this is a part of architecture, but I want them to do both. I want them to discover that reality can only be found through making.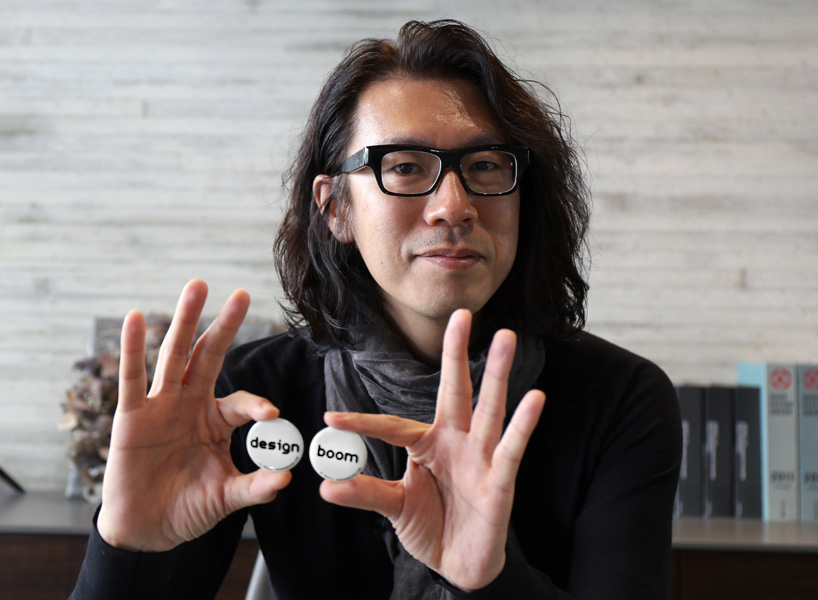 satoshi kurosaki of apollo architects
image © designboom
DB: what is your personal motto?
SK: I want to continue making things with dedication and without rush. I have worked for 15 years and I have designed about 150 houses, however I feel that I live in a world where there are no right answers. I would like to continue making architecture honestly and with dedication.
Save
Save
Save
Save
Save
Save
Save
Save
Save
Save
Save
Save
Save
Save
Save
Save
Save
Save
Save
Save
Save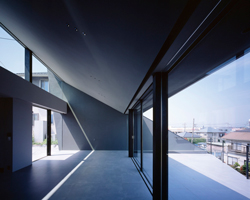 oct 08, 2017
oct 08, 2017
sep 24, 2017
sep 24, 2017
may 24, 2017
may 24, 2017
mar 14, 2017
mar 14, 2017
aug 22, 2016
aug 22, 2016
mar 30, 2016
mar 30, 2016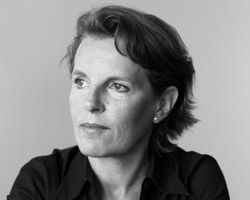 jul 14, 2019
jul 14, 2019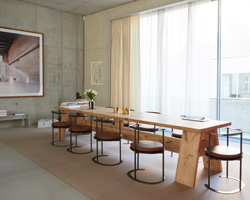 may 13, 2019
may 13, 2019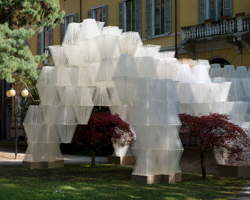 apr 02, 2019
apr 02, 2019
jun 28, 2019
jun 28, 2019
mar 17, 2019
mar 17, 2019
dec 24, 2018
dec 24, 2018
a diverse digital database that acts as a valuable guide in gaining insight and information about a product directly from the manufacturer, and serves as a rich reference point in developing a project or scheme.