apollo architects has shared its 'trim' residential project where the design team overhauled a client's family-inherited home in japan. instead of tearing it down and starting anew, the architects saw an 'authentic beauty' to the architecture and decided to work with the existing framework.

all images © masao nishikawa
the building itself is over thirty years old and the renovation focused on rehabilitating and reorganizing the interiors, while the exterior was left nearly untouched aside from the entrance, windows, and doors. in order to retain the atmosphere and character of the previous home, apollo architects enhanced the existing details of the interior using a more contemporary material palette. in contrast to the distinctive wood interior of the existing structure, the renovation uses an abundance of hard, sharp materials including marble, border tiles, and glass to create a simple, stylish space expressed in white.
the kitchen is the heart of the project, with the dining and living rooms organized on either side. ceiling height was maximized by turning an attic space into a void featuring a skylight. the three spaces are loosely partitioned by portal-like frames that utilize existing beams and columns; as one moves between the spaces, views of the interior and exterior change and capture the different activities happening at home.
read our interview with apollo architects founder satoshi kurosaki and our visit to his studio in tokyo here.
Save
Save
Save
Save
Save
Save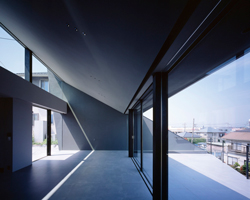 oct 08, 2017
oct 08, 2017
sep 24, 2017
sep 24, 2017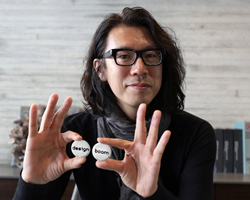 apr 30, 2017
apr 30, 2017
mar 14, 2017
mar 14, 2017
aug 22, 2016
aug 22, 2016
mar 30, 2016
mar 30, 2016
nov 02, 2017
nov 02, 2017
nov 01, 2017
nov 01, 2017
oct 28, 2017
oct 28, 2017
oct 27, 2017
oct 27, 2017
oct 25, 2017
oct 25, 2017