in the historic center of quito, ecuador, aquiles jarrín has transformed a formerly compartmentalized residence into an airy and plant-filled home. by stripping back the walls of the existing 1970s apartment, the project reveals 'a forest' of beautifully unpolished concrete columns and a permeable living space.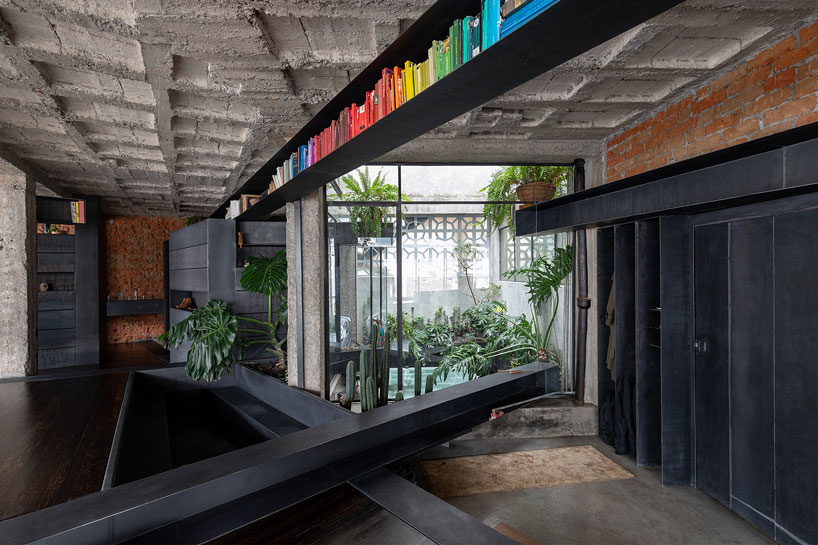 all images © JAG studio
the owners of the apartment sought to break down the strict delineation of the floor plan to afford increased flexibility and adaptability. in addition to bringing in an abundance of greenery, they also wanted to create a social area with no strong divisions between the private spaces, creating a free and open place to live.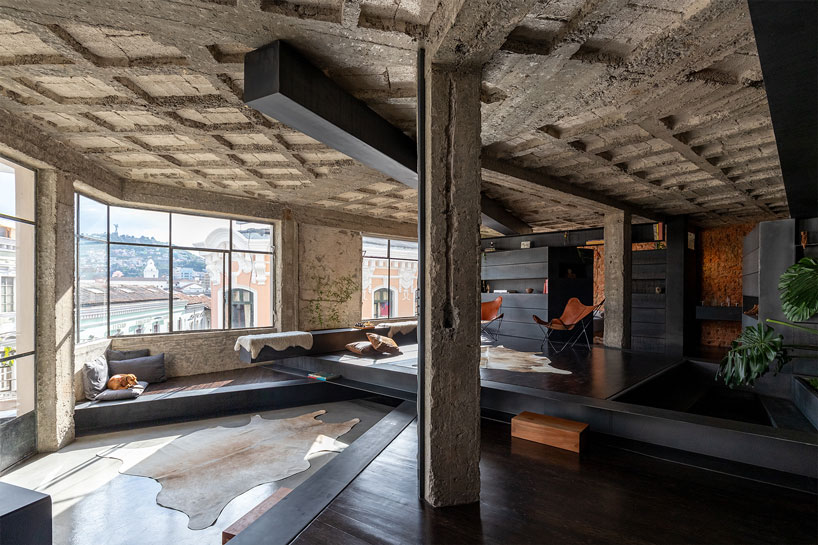 to achieve the client's goals, aquiles jarrín first considered the potential, limitations and possibilities of the existing apartment. this research was whittled down into three main points that set the basis of the intervention: light, materiality and location. daylight from the existing air and light shaft, the materiality of the existing concrete structure, and the advantageous location overlooking the urban landscape of quito's historic center.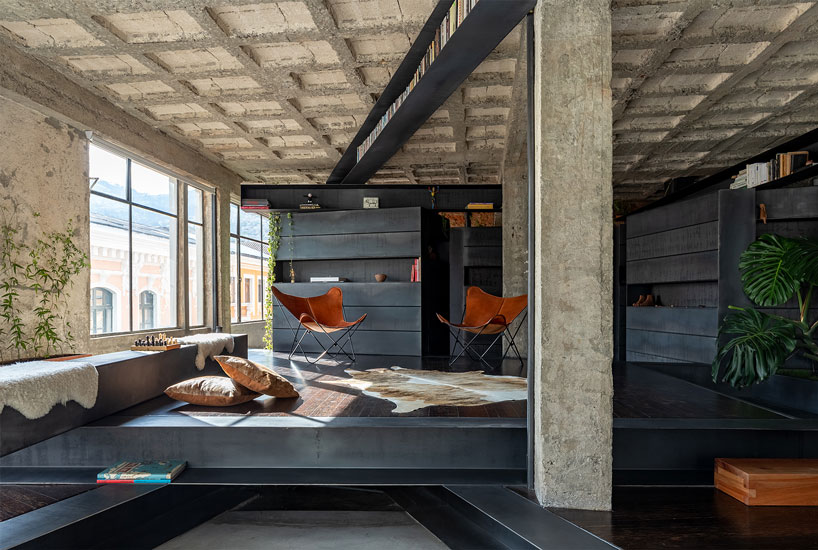 firstly, the interior walls were demolished and planters were introduced. the walls were replaced by glass openings with access to the patio, reconfiguring the space and transforming it into a green area of nature and light. without walls, the columns of the concrete structure acquired a strong presence, which made them a key element of the apartment and also gave them a more poetic dimension as they were no longer seen columns, but as tree trunks.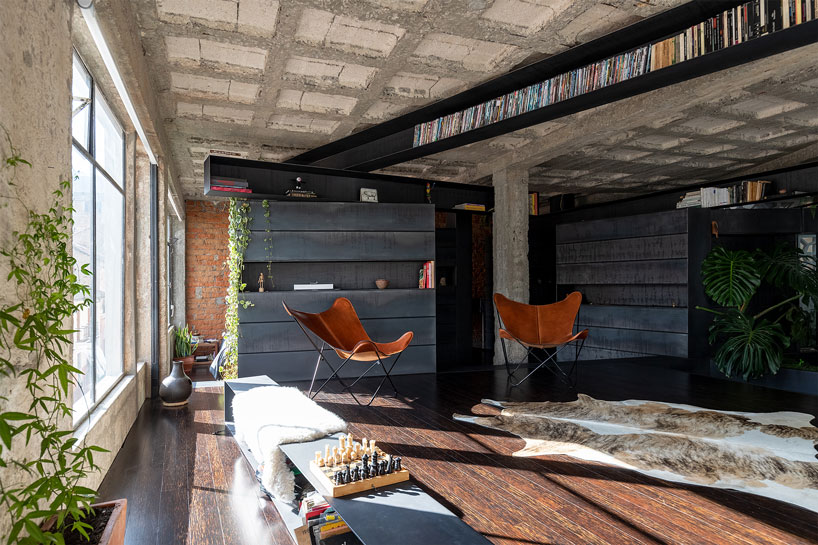 the idea arose that it was no longer a domesticated space, but a wilder world, or 'a forest'. if the columns were trees and the space a forest, only other trees could appear in this scenario; some fallen, other superposed, as it usually happens in nature. new elements were therefore generated with this same size and a playful and experimental exercise begun to solve the needs of habitability. by overlapping the imposed steel 'trunks' new floor levels were created, effectively defining different areas within an interior topography.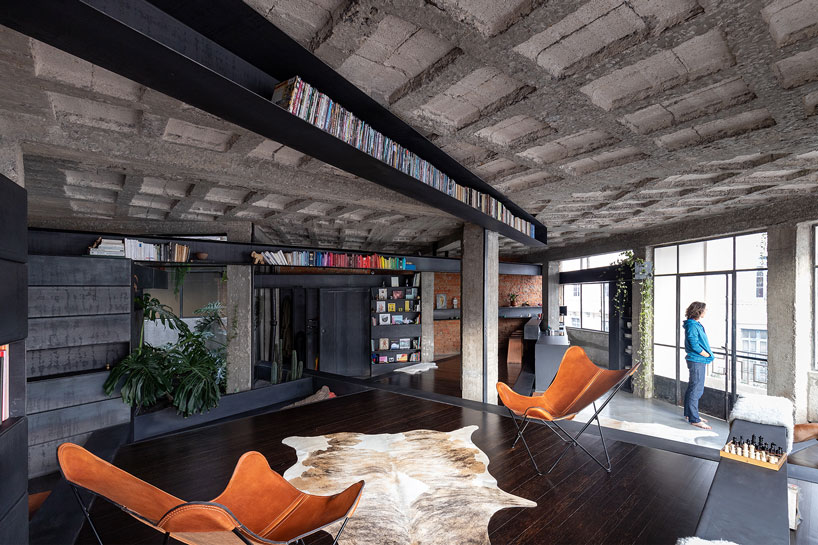 these new elements were designed with three faces and an interior void, giving them characteristics of furniture and becoming a multifunctional piece, where a book, bread or shoes could be stored. metal was the most suitable material, allowing for both a versatile use and the development of all the project's elements.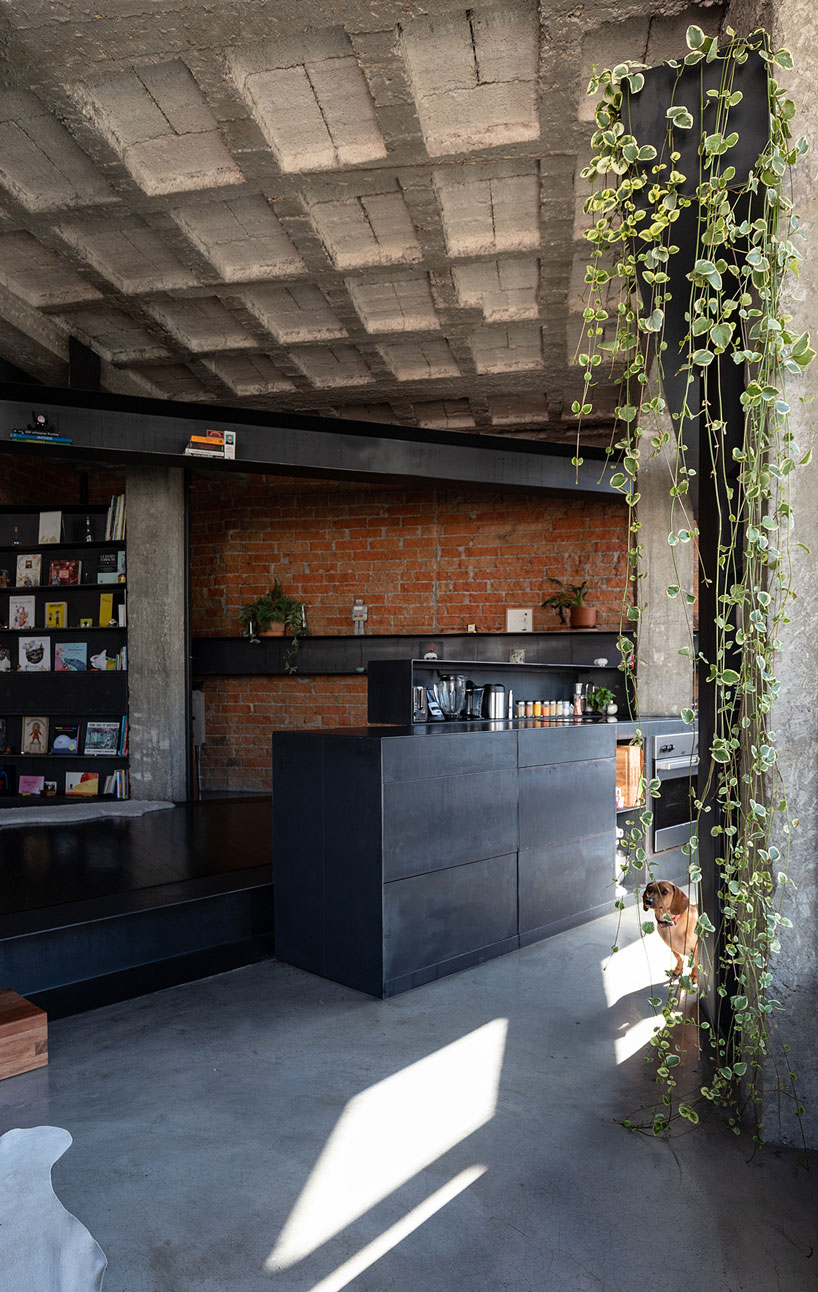 another strategy of the design was to express the true materiality of each element. the brutality of the rough concrete evokes the image of an unfinished state of work or a modern ruin, in contrast with the purity of lines and finishing found in the metal elements. filled with varying textures, levels and elements, aquiles jarrín's 'forest' is a world of constant discovery.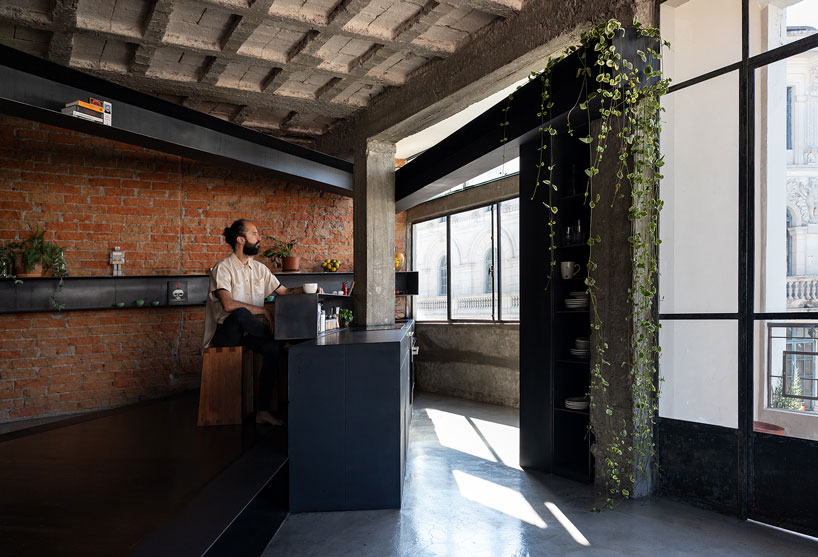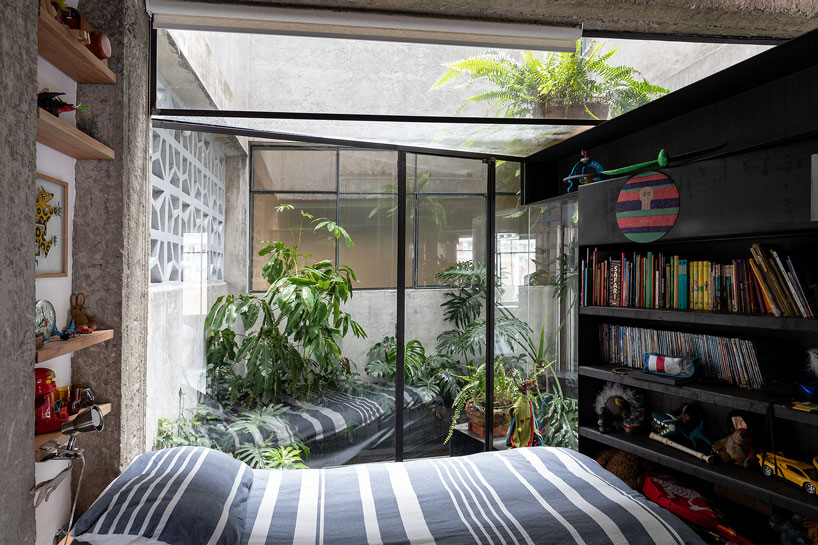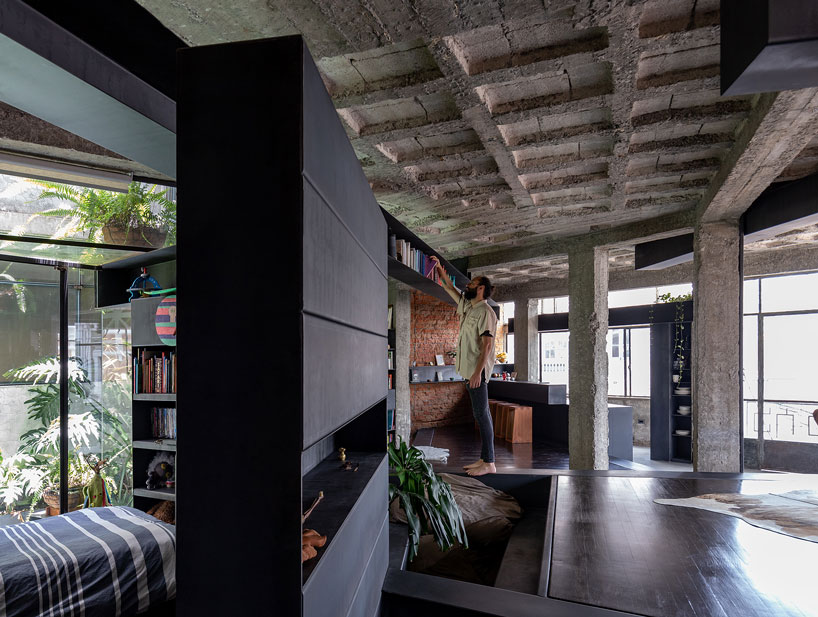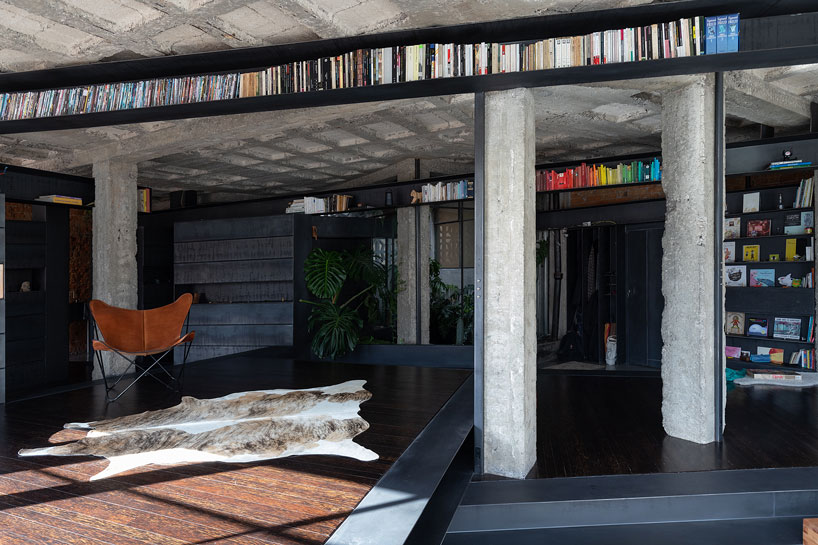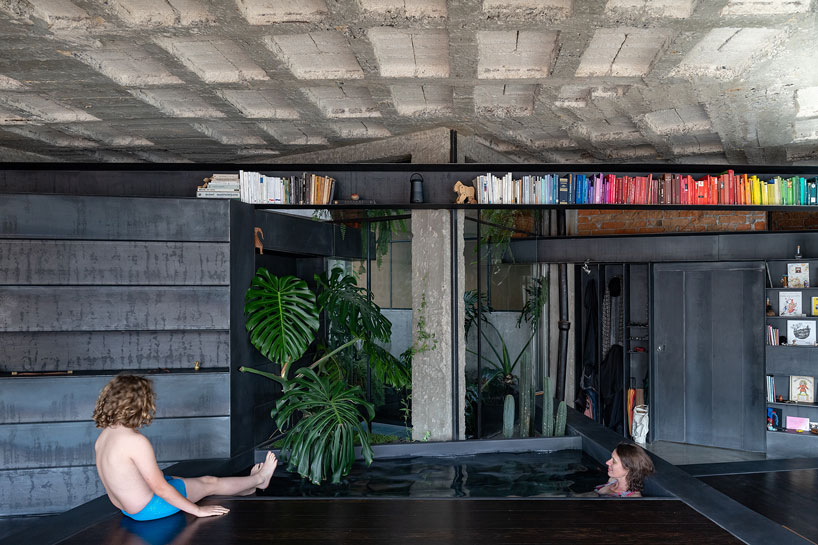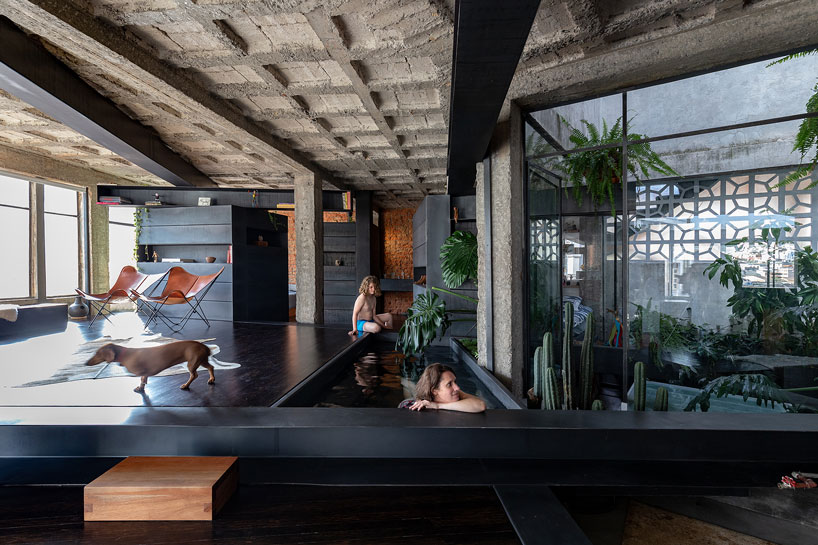 project info:
project name: a forest
project type: apartment renovation
surface area: 1291.67 ft2 (120 m2)
location: oriente oe318 and guayaquil, quito's historic center, ecuador
design: aquiles jarrín
construction: aquiles jarrín
project year: 2019
year of construction: 2019 – 2020.
suppliers: acero center – fairis
photography: JAG studio
jul 07, 2020
jul 07, 2020
apr 26, 2020
apr 26, 2020
mar 06, 2020
mar 06, 2020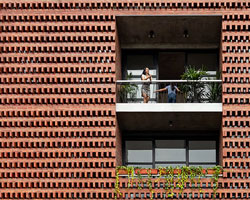 feb 18, 2020
feb 18, 2020
nov 22, 2019
nov 22, 2019
nov 15, 2019
nov 15, 2019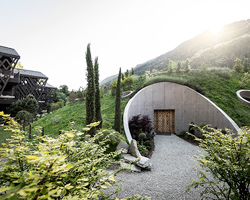 jul 30, 2020
jul 30, 2020
jul 30, 2020
jul 30, 2020
jul 28, 2020
jul 28, 2020
aug 03, 2020
aug 03, 2020
aug 03, 2020
aug 03, 2020
aug 02, 2020
aug 02, 2020
a diverse digital database that acts as a valuable guide in gaining insight and information about a product directly from the manufacturer, and serves as a rich reference point in developing a project or scheme.