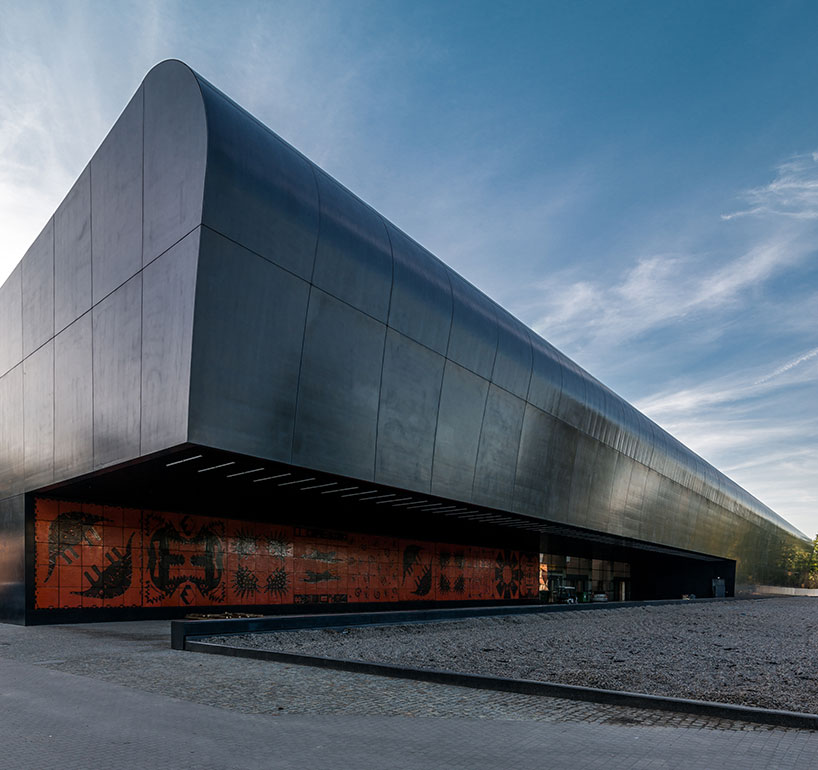 oct 13, 2014
arc2 completes the massive afrykarium oceanarium in wroclaw
arc2 completes the massive afrykarium oceanarium in wroclaw
photos by dorota szlachcic, jaroslaw ceborski, gregory wiernik
in just a short time, the community in wroclaw, poland will be able to enjoy the newly built afrykarium oceanarium designed by local studio arc2 fabryka projektowa.  the 160m by 60m black concrete monolith houses five halls that depict the rich variety of marine life around africa, matching the dimensions of the centennial hall just across a small park. a void taken out of the eastern facade of the slightly curved shell is lined with a vibrant mosaic of colored glass tiles forming a promenade into the main entrance.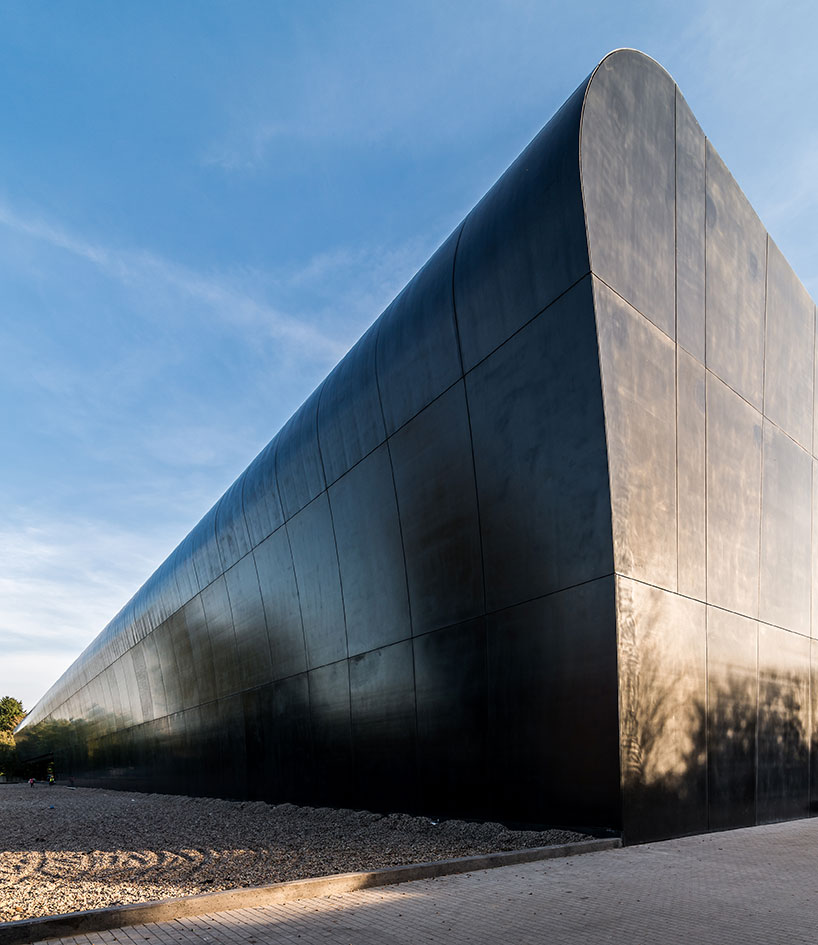 massive concrete structure alludes to the curvature of a ship
photos by dorota szlachcic, jaroslaw ceborski, gregory wiernik
upon entering, a series of large screens in the main lobby present information on africa's current events and their effects on the ecosystems and wildlife. large timber girders supported on A-frame concrete columns allow large skylights to flood the large open spaces with natural light. utilizing a long-span structure, the interior is able to essentially recreate the 5 geographic typologies focused on in the exhibit. circulation through the building allows for a relatively free choice of path that will take visitors from interior to exterior, above ground and subterranean spaces all intertwined within the homogenous shell.

entry mosaic
photos by dorota szlachcic, jaroslaw ceborski, gregory wiernik
each hall is built to resemble the ecosystem it exhibits, from river landscapes to partially submerged caves and the deep sea experienced through 360 degree glass tunnels.  in this way, the structure itself reflects the vast differences in geography through the different regions of the continent.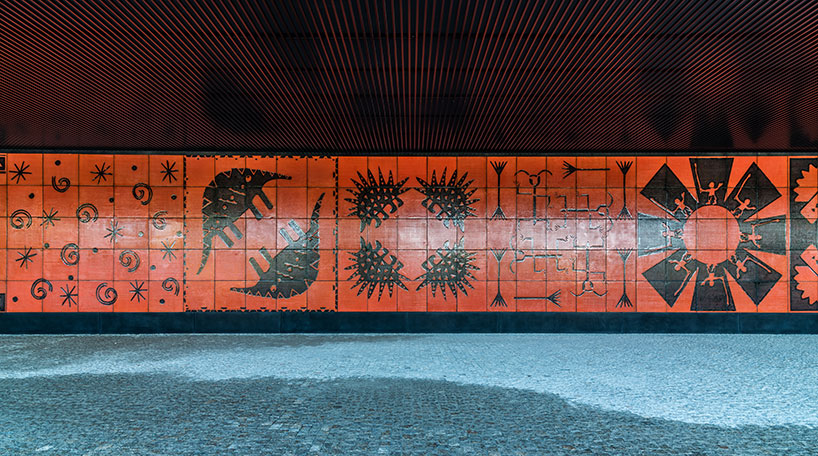 photos by dorota szlachcic, jaroslaw ceborski, gregory wiernik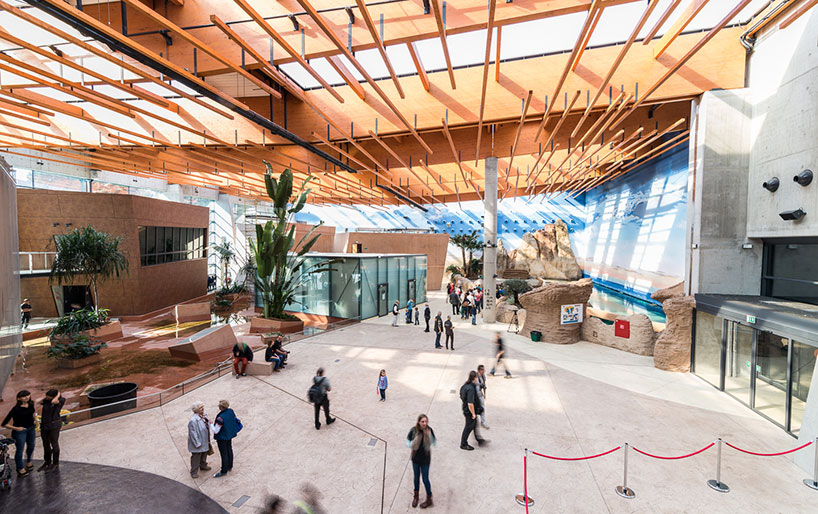 main lobby space
photos by dorota szlachcic, jaroslaw ceborski, gregory wiernik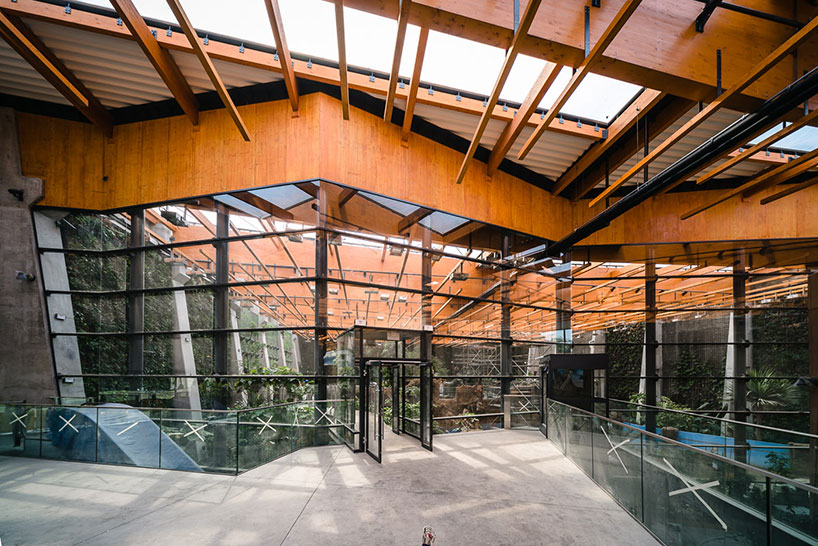 photos by dorota szlachcic, jaroslaw ceborski, gregory wiernik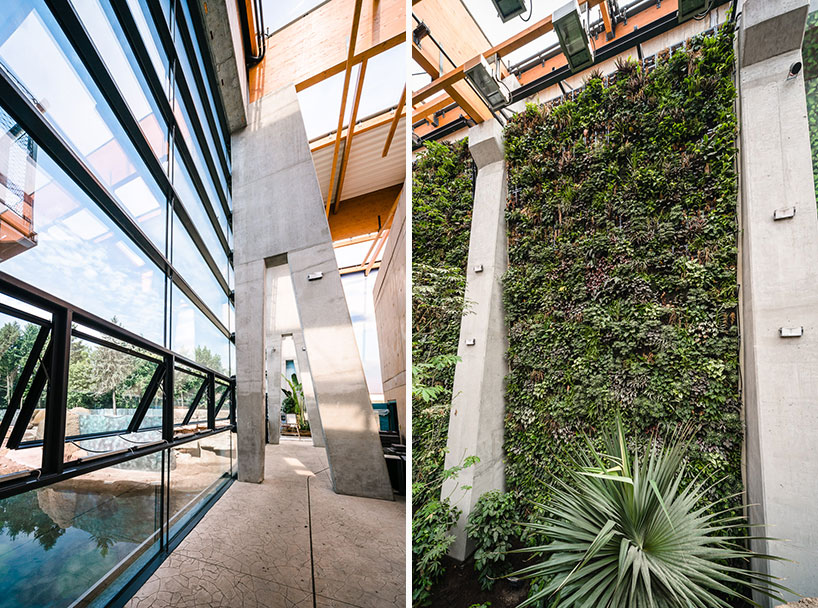 (left) circulation pierces through the A-frame concrete columns
(right) green walls provide a natural feel to the extents of the hall
photos by dorota szlachcic, jaroslaw ceborski, gregory wiernik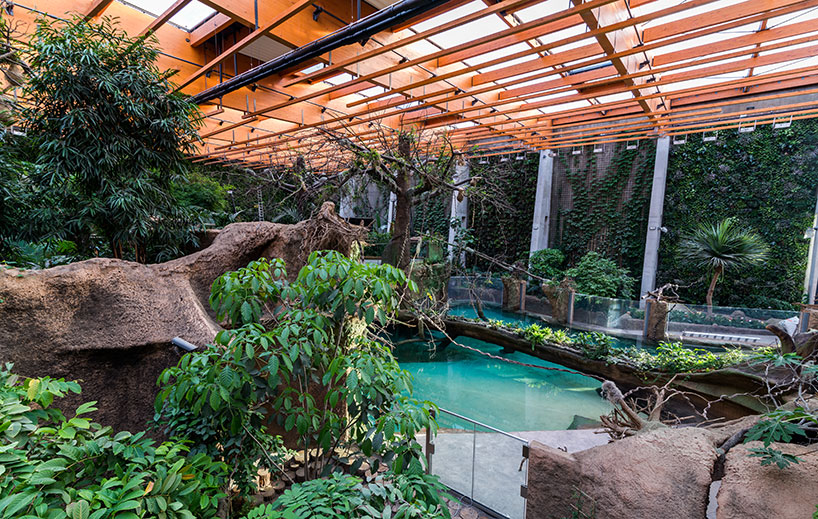 photos by dorota szlachcic, jaroslaw ceborski, gregory wiernik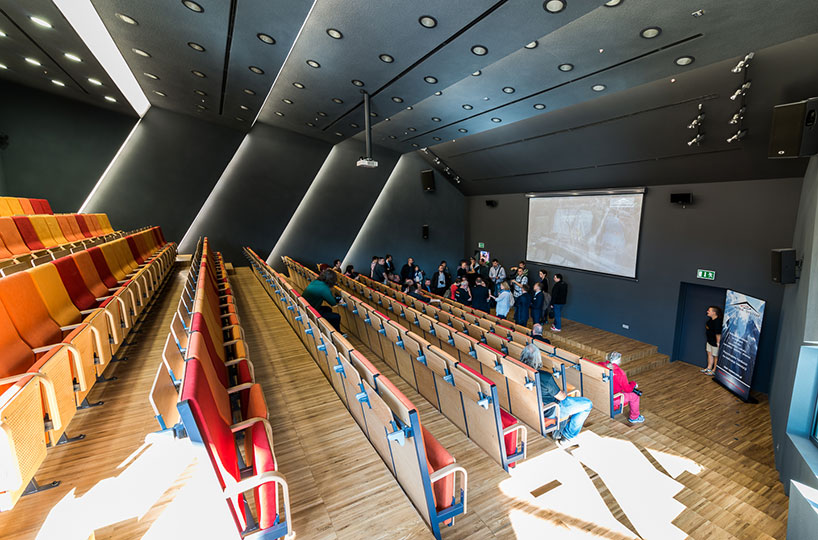 theater hall
photos by dorota szlachcic, jaroslaw ceborski, gregory wiernik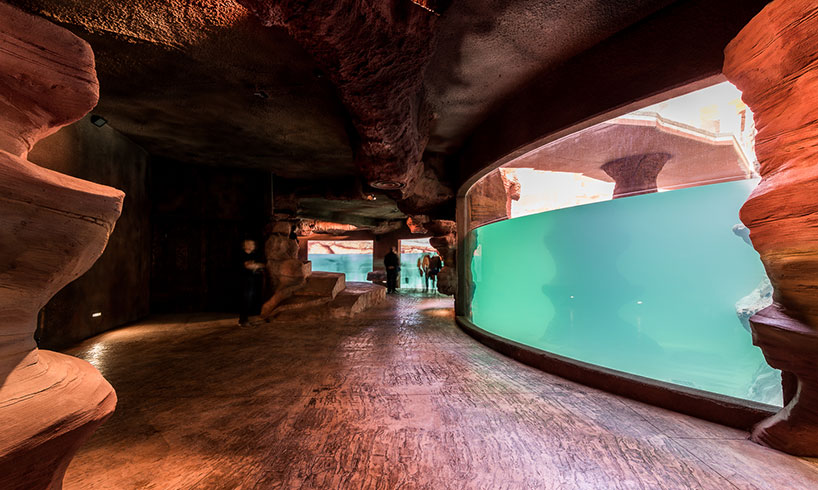 seal pool within a recreated rocky environment, partially under water
photos by dorota szlachcic, jaroslaw ceborski, gregory wiernik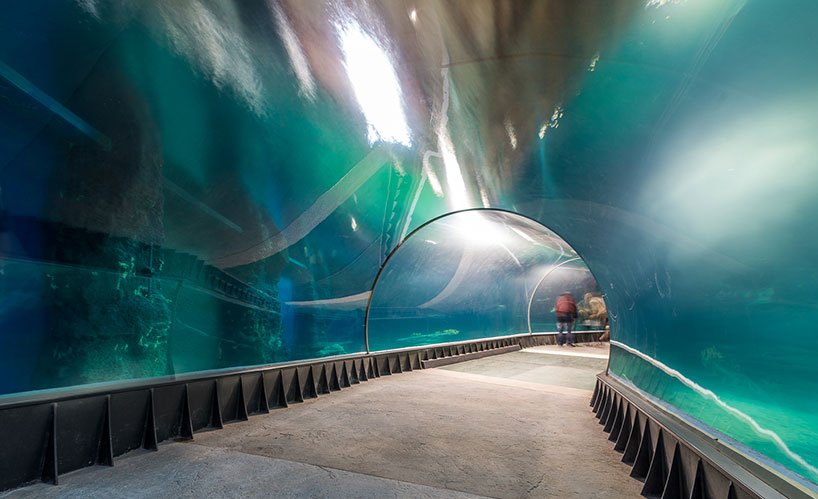 360 degree glass tunnels show exhibit deep marine life
photos by dorota szlachcic, jaroslaw ceborski, gregory wiernik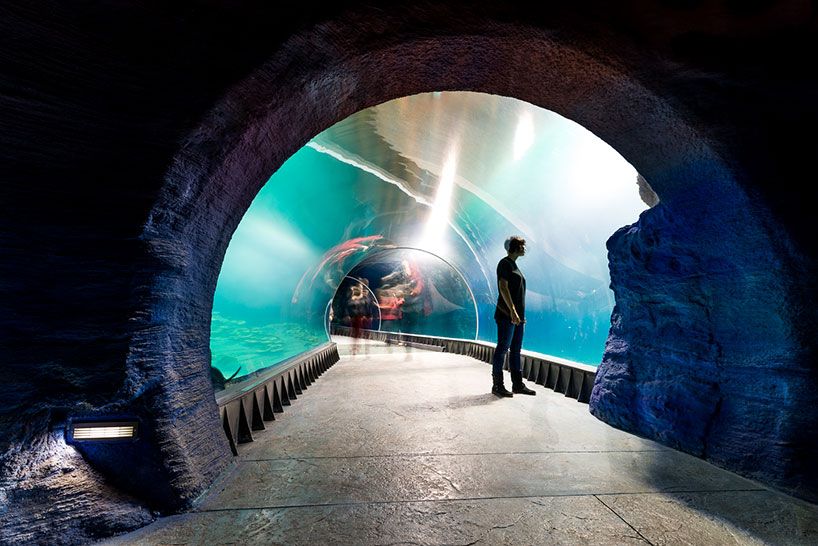 photos by dorota szlachcic, jaroslaw ceborski, gregory wiernik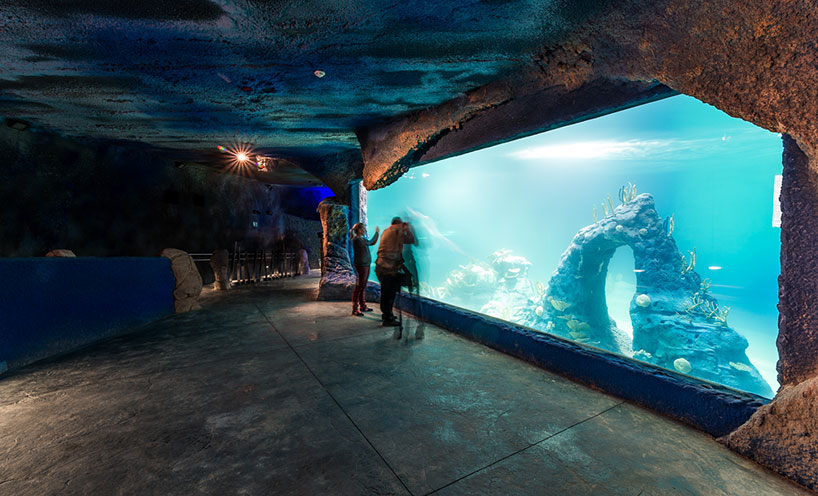 photos by dorota szlachcic, jaroslaw ceborski, gregory wiernik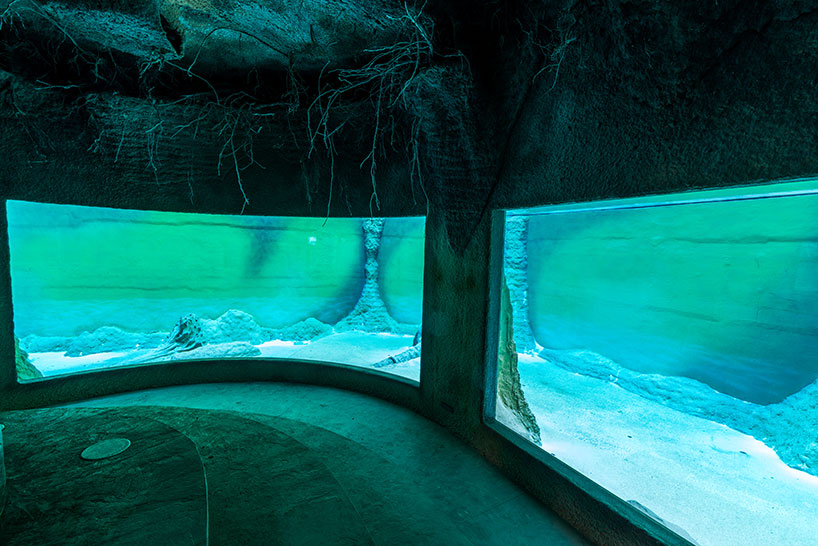 photos by dorota szlachcic, jaroslaw ceborski, gregory wiernik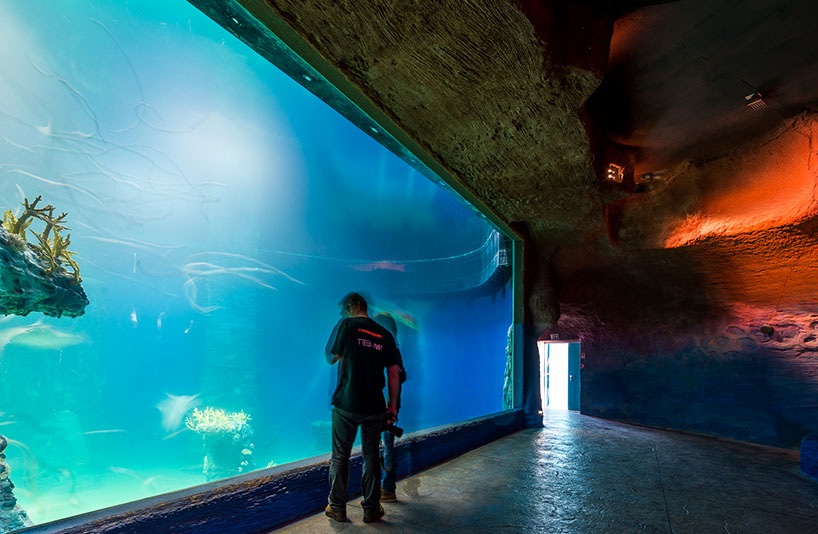 photos by dorota szlachcic, jaroslaw ceborski, gregory wiernik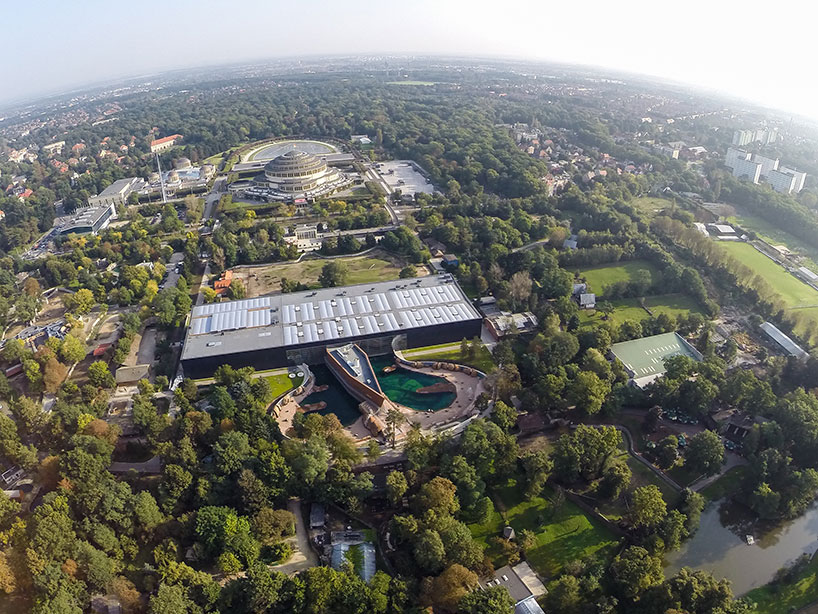 site
photos by dorota szlachcic, jaroslaw ceborski, gregory wiernik
project info:
building: afrykarium – oceanarium in wroclaw
location:  ul. wroblewskiego 1/5,   wrocław, poland
client: zoo wrocław sp. z o.o.
designer: architect mariusz szlachcic , architect dorota szlachcic; arc2  fabryka projektowa, wroclaw , poland
structure:  maciej minch, phd eng, vegacad sp.z o.o.
biotopes technology: ingenierbüro  j. döhler, leipzig ,germany
date of design: 2008-2010
under construction: 2012-2014
photoraphy: dorothy nobleman, jaroslaw ceborski, gregory wiernik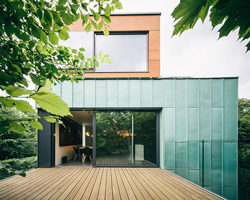 oct 11, 2014
oct 11, 2014