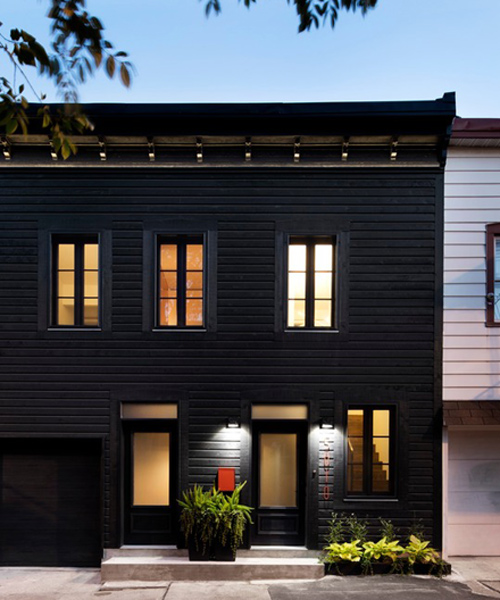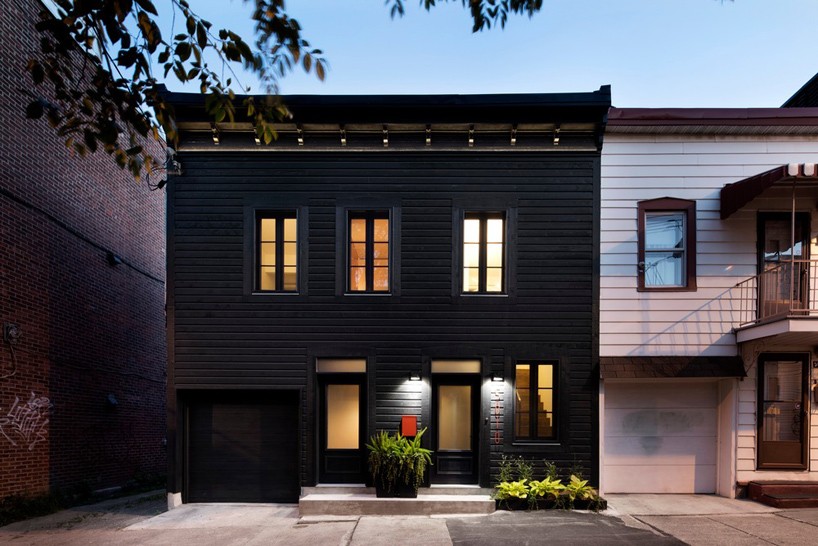 feb 02, 2016
architecture open form revitalizes 125 year old duplex in montreal
architecture open form revitilizes 125 year old duplex in montreal
all images © adrien williams 
named 'the lejeune residence', architecture open form has revitalized a once neglected duplex building in montréal into a single-family home with flexible interiors and an exterior garden. despite the fragility of the existing building and its structure, the owners envisioned an architectural approach that was sustainable, bold and at the same time respectful of the historic characteristics of the 125-year-old building.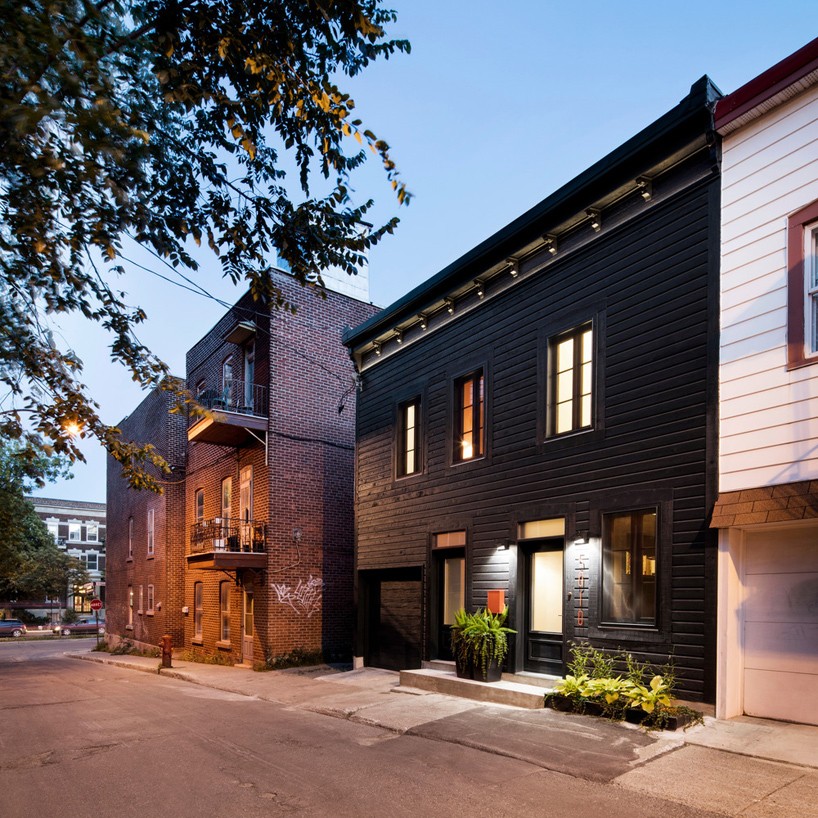 the black façade is reminiscent of avant-garde art and architecture
the previous façade of the building was covered with a metal cladding, the overhaul saw a contemporary aesthetic established with the new exterior-where the original characteristics being restored and the entire frontage stained with a black hue.
'in the daytime, the black stain makes the details of the façade difficult to discern but its most elementary forms are made evident. the mosquito screens, which produce a timeless effect with different shades of black, conceal the ancestral windows.  at night, however, the building is transformed into an historic house, and the windows come alive. interior light exposes their divisions and exterior lighting reveals their details, as well as the form of the façade's clapboard and the ornamentation of its cornice.' – architecture open forum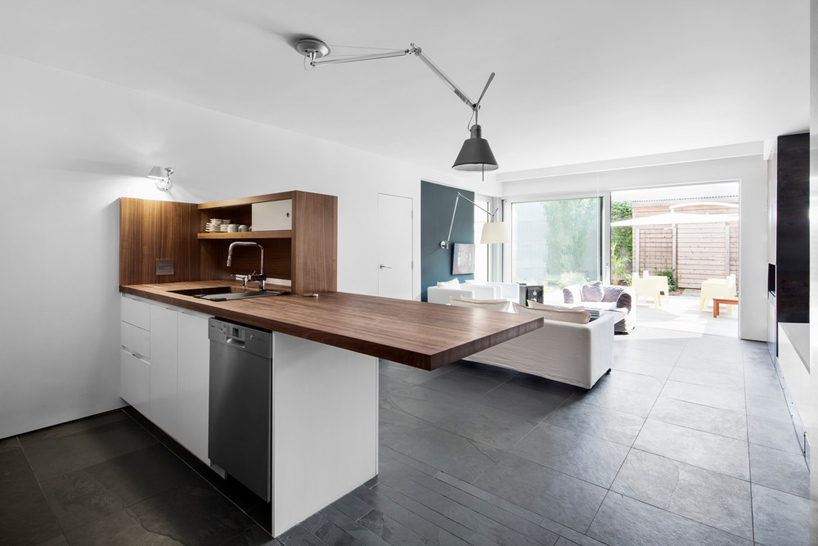 the kitchen, dining and garden has been organized to open and flow directly onto the patio
the interiors were realized in collaboration with christian bélanger design. the open-plan spaces have been organized to provide a subtle distinction between inside and outside. during the summer, the living room furniture is moved outside to the terrace, which is at the same level. this natural extension of the home's living space allows the owners to enjoy the outdoors and even during the colder months, the fireplace and the garden can be enjoyed as much from the inside as from the outside, blurring the boundaries between the two.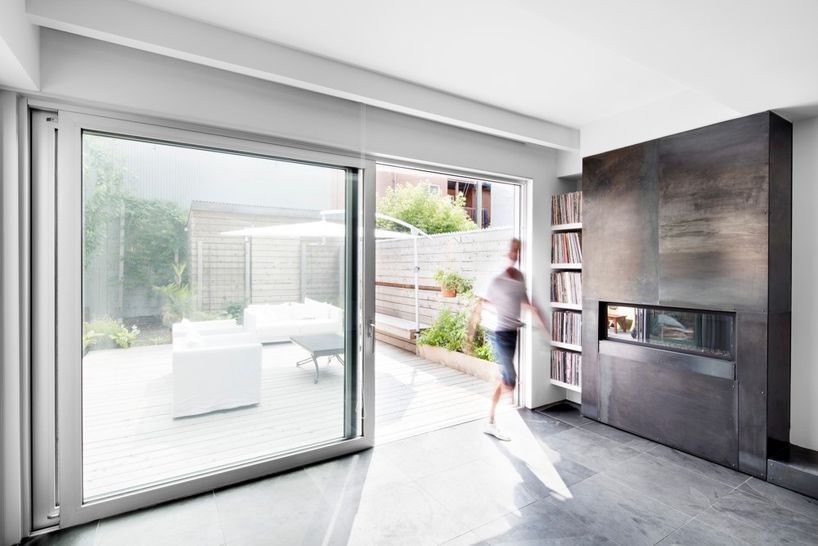 the optimization of its interior spaces was a crucial and integral part of the design process
the kitchen, dining and living rooms have been realized as a single space, while the materials and colors of the furniture define different areas and enhance the sense of fluidity of the interior spaces.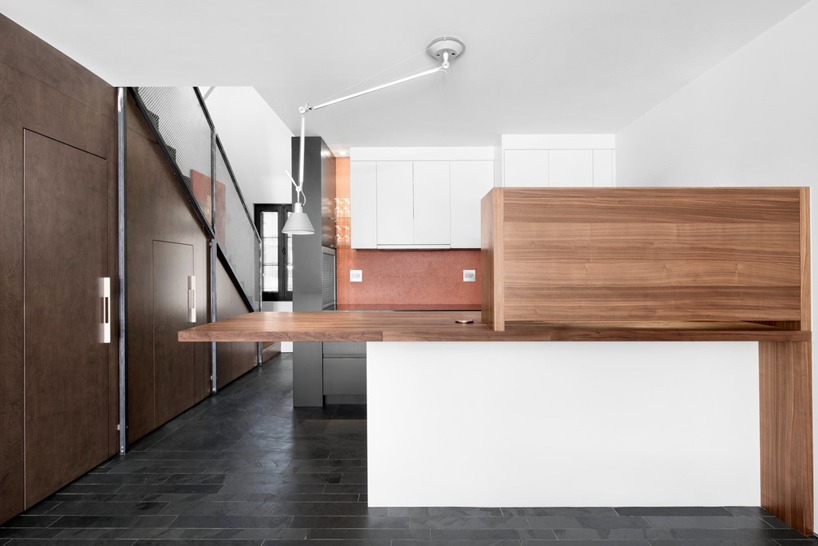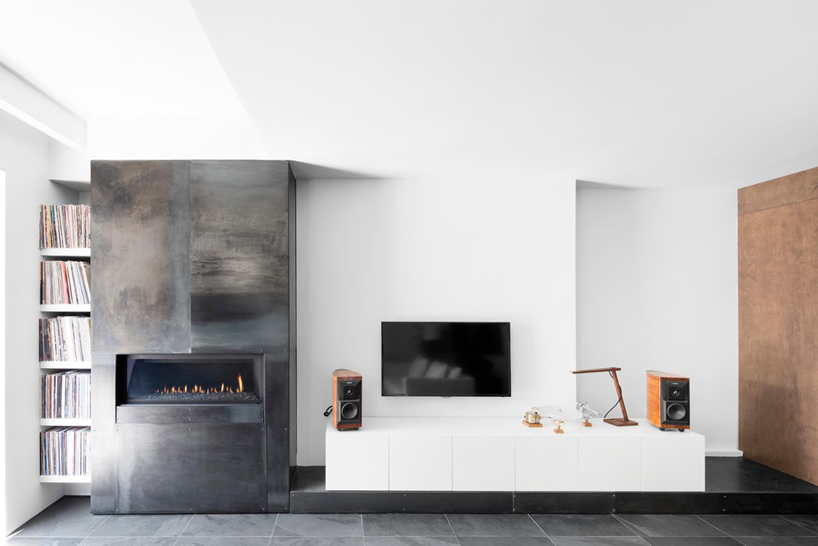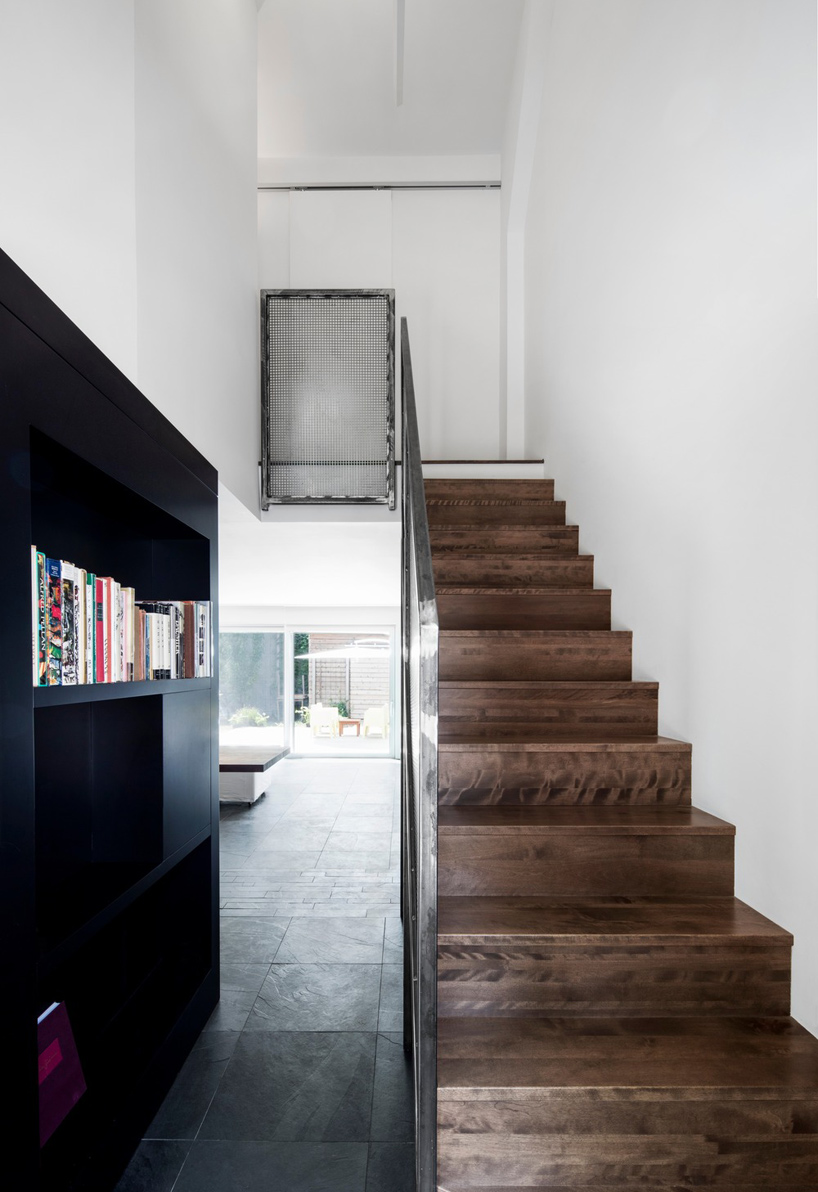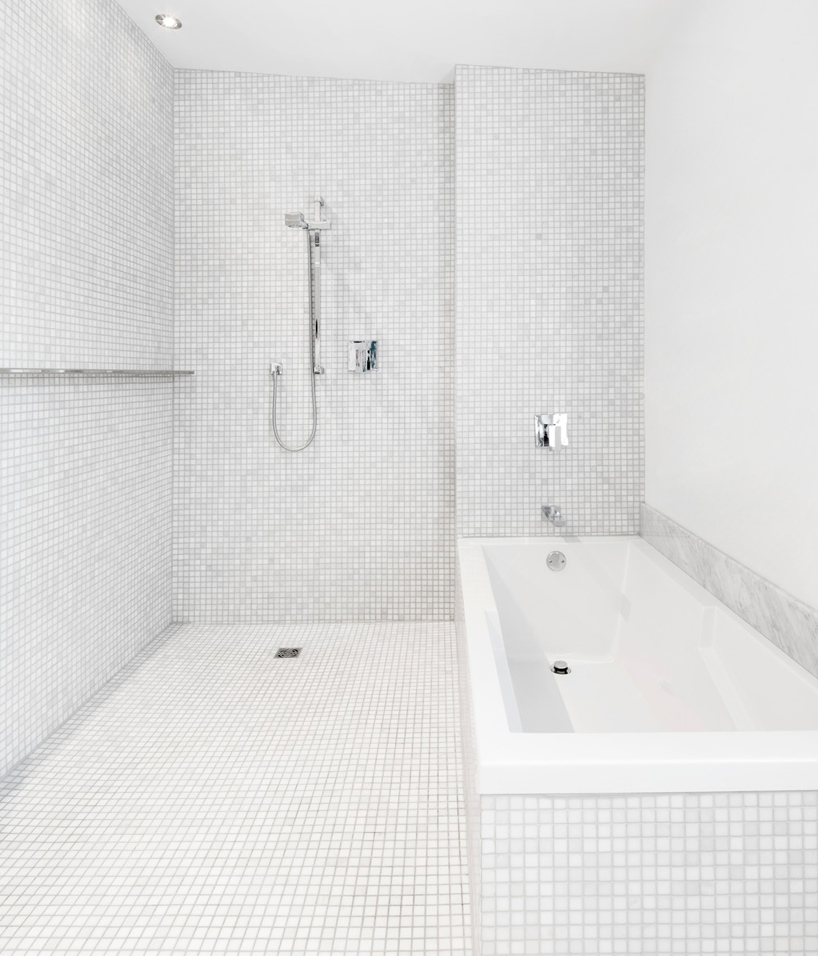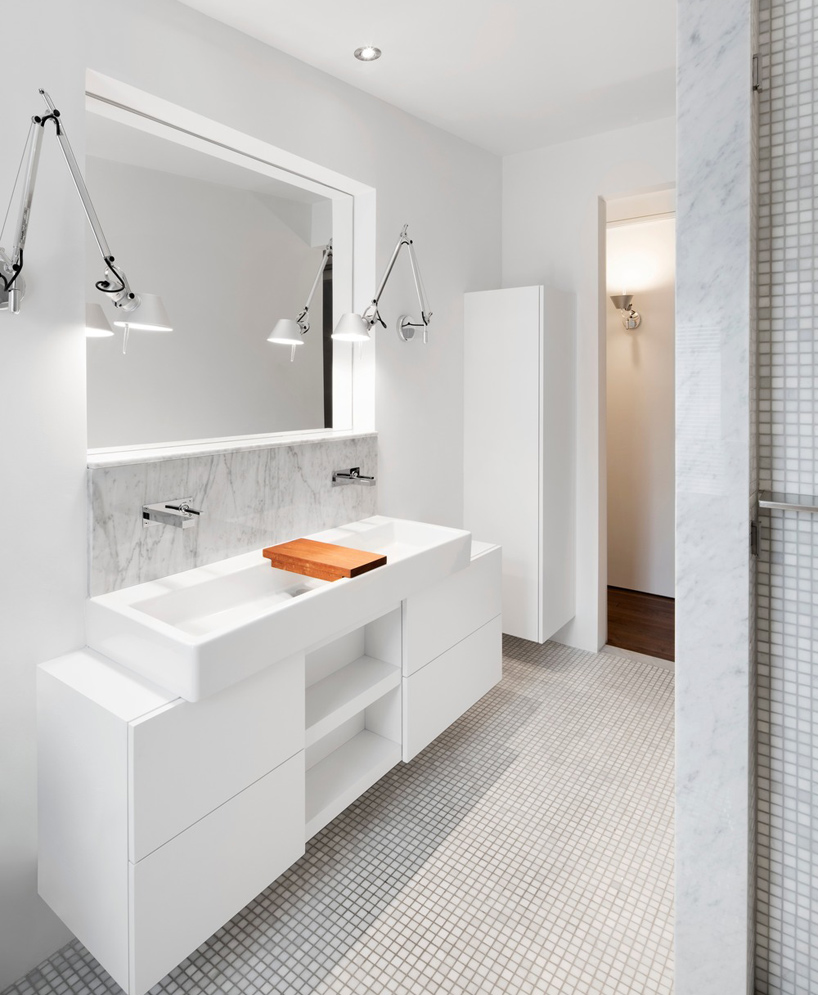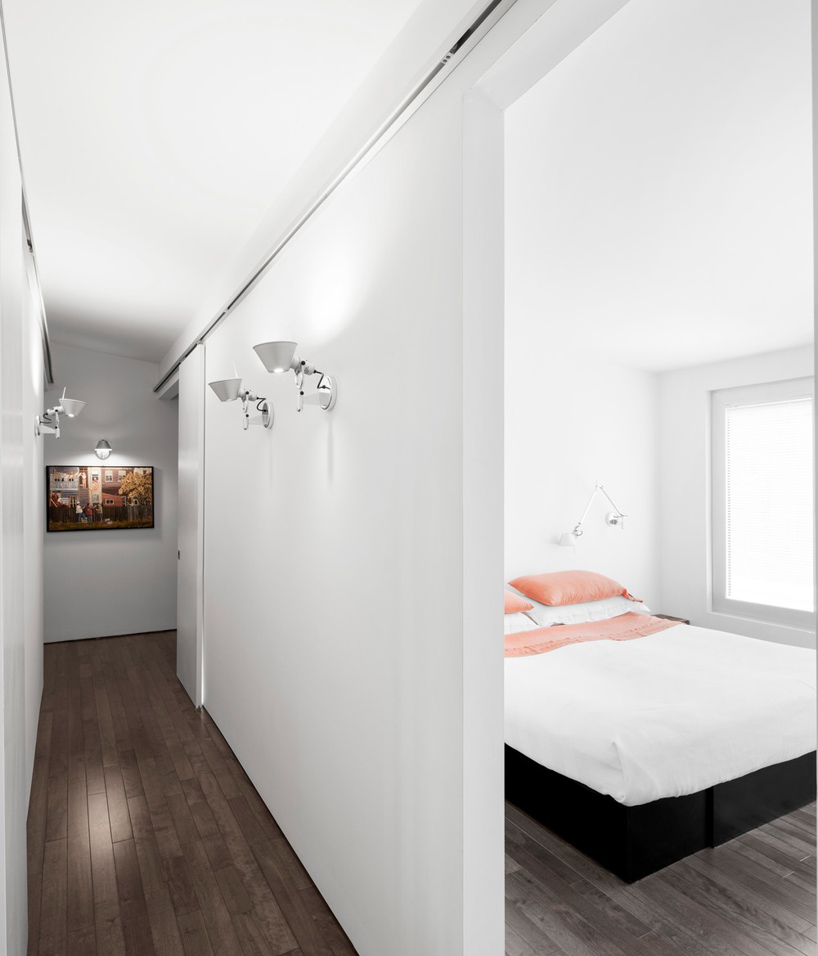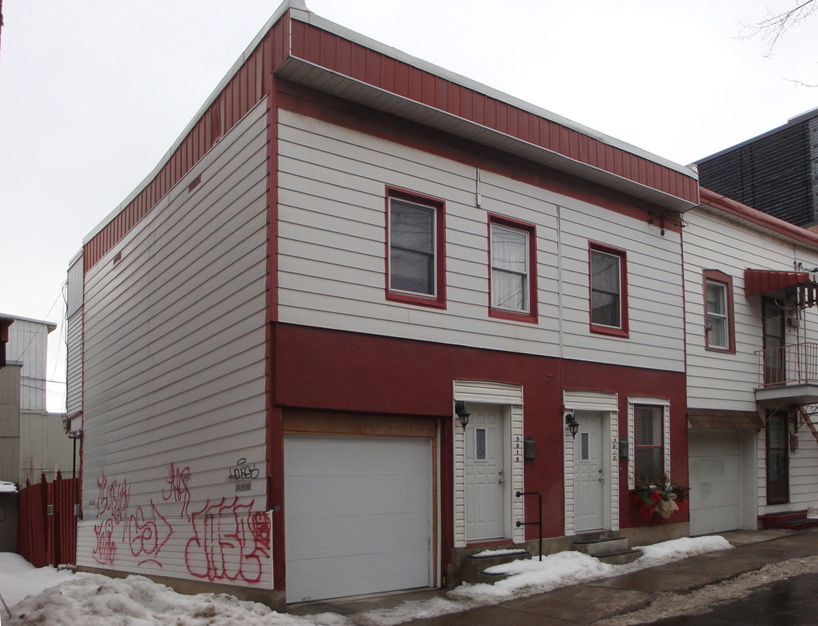 the property before the renovation