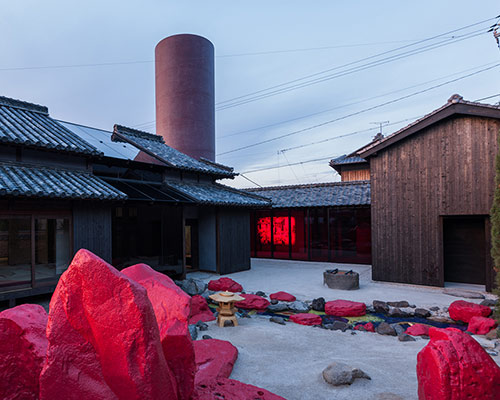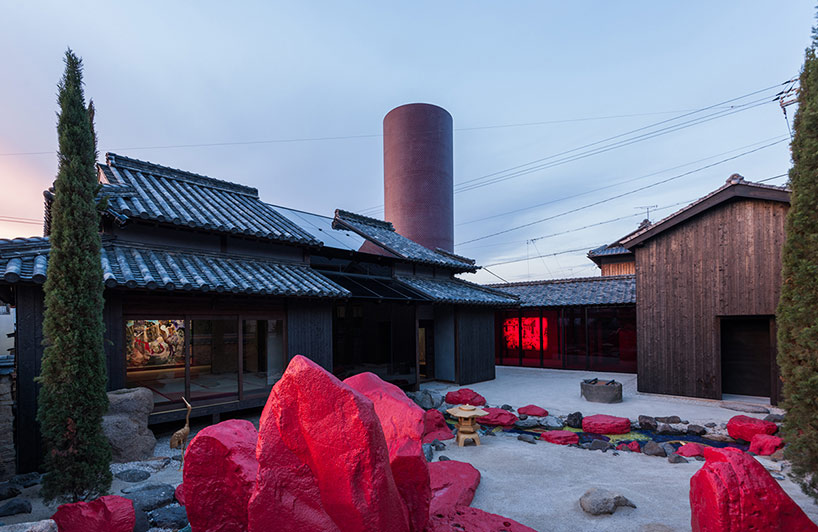 nov 03, 2013
artful teshima yokoo house by yuko nagayama
'teshima yokoo house' by yuko nagayama and associates, teshima, seto inland sea, japan
image © tadanobu omote
tadanori yokoo, a leading international figure in art, was the driving force behind the three renovated one-story homes-turned-art museum on the quiet port town of teshima off the seto inland sea. local practice yuko nagayama and associates were chosen to design and construct the project, meant to display the artist's work integrated within the buildings, rather than simply placed within them. taking cues from yokoo's well known collages, the 'teshima yokoo house' ismade up of three dimensional colorful spaces that create dynamic, constantly-changing structural collages. in the small town, primarily inhabited by an aging population, the architects sought to make the young project a cultural center that the citizens could frequent for a range of uses. they were also included in the construction, helping the design team prepare the mosaic of crushed tile that contains a pond running under the structures.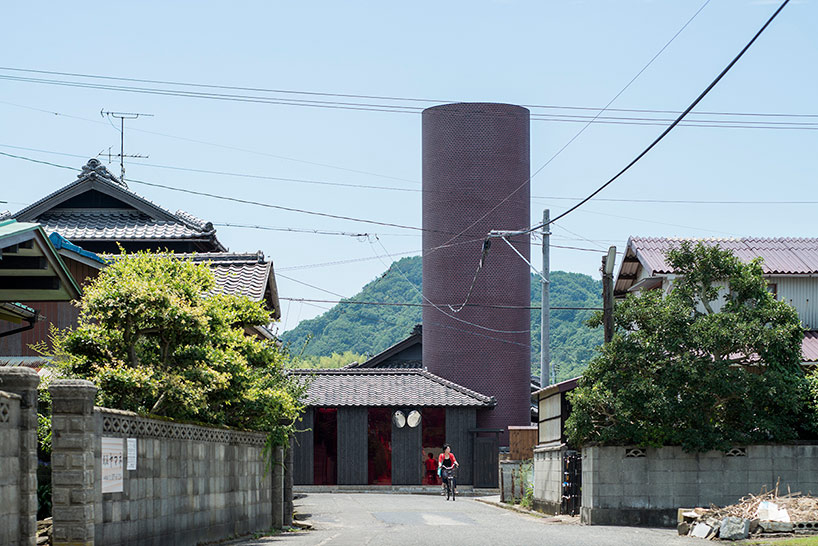 view from the public street
image © tadanobu omote
transparent planes of clear and red glass and mirrors play with the visitor's perception in line with the artist's lifelong theme of 'life and death'. vivid red panes distort the eye's understanding of color, creating a different atmosphere and ultimately changing one's view of the natural exterior from where people enter from. sections of glass flooring exposes the colorful tiles beneath the structures while expressing the structure of the refurbished japanese wooden homes.  reflective surfaces stretch and fold perceptions of space and the displays of art – a unique environment for visitors and locals alike.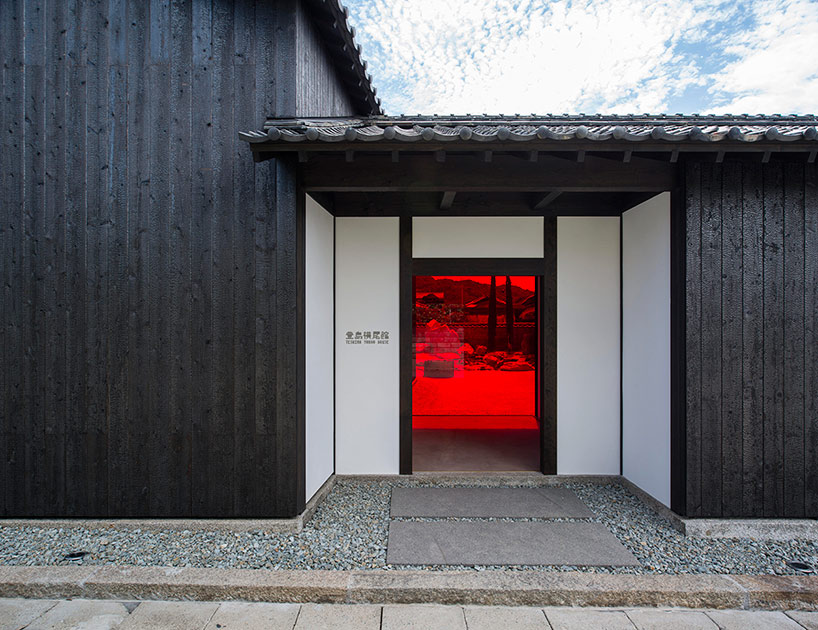 entrance
image © tadanobu omote

red room changes perception of color
image © tadanobu omote

image © tadanobu omote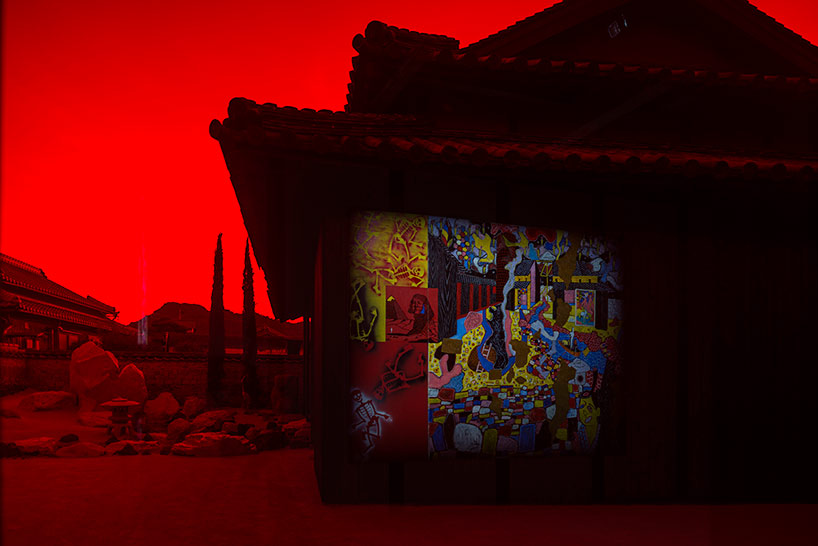 image © tadanobu omote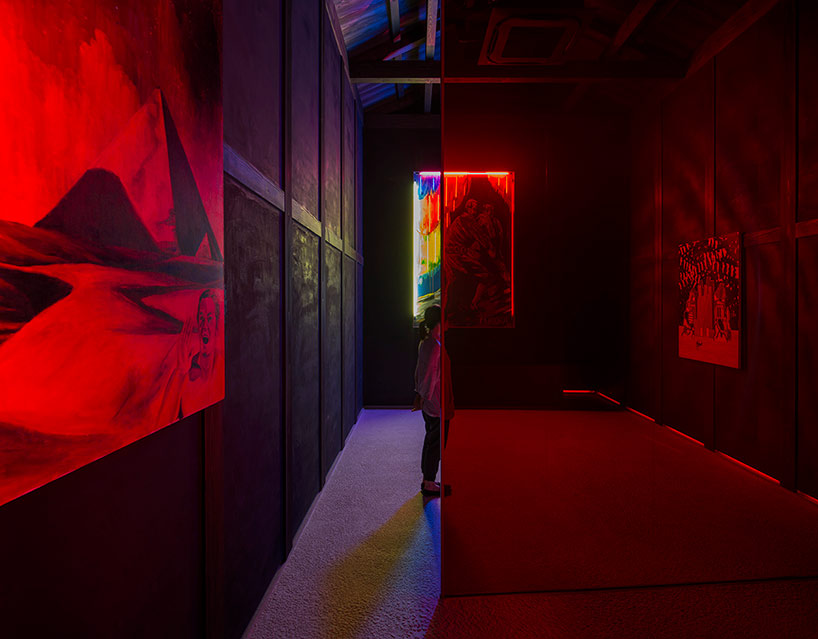 displayed artwork in the red colored room
image © tadanobu omote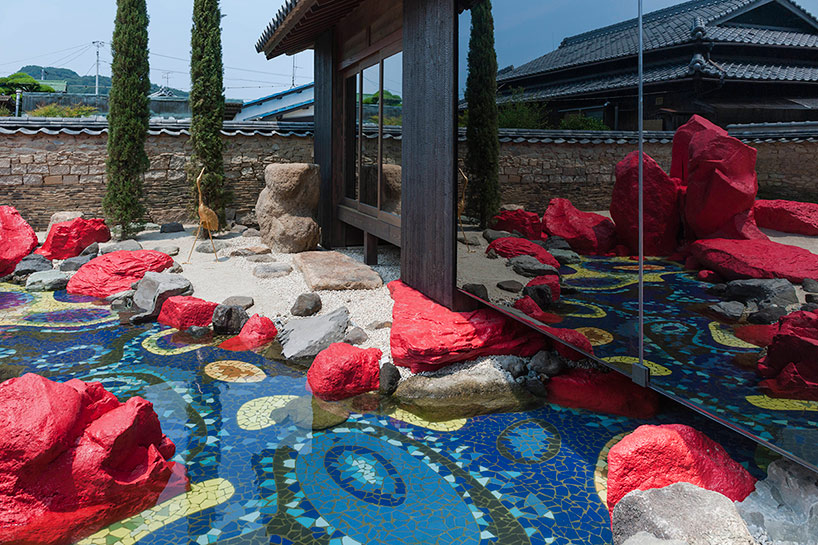 tiled mosaic courtyard pond
image © tadanobu omote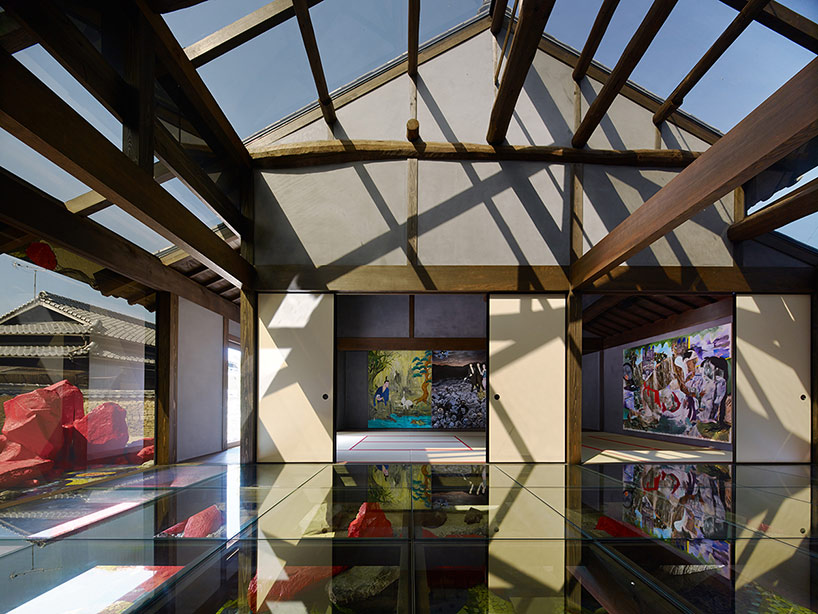 exhibition space with glass floor revealing colorful pond below
image © daici ano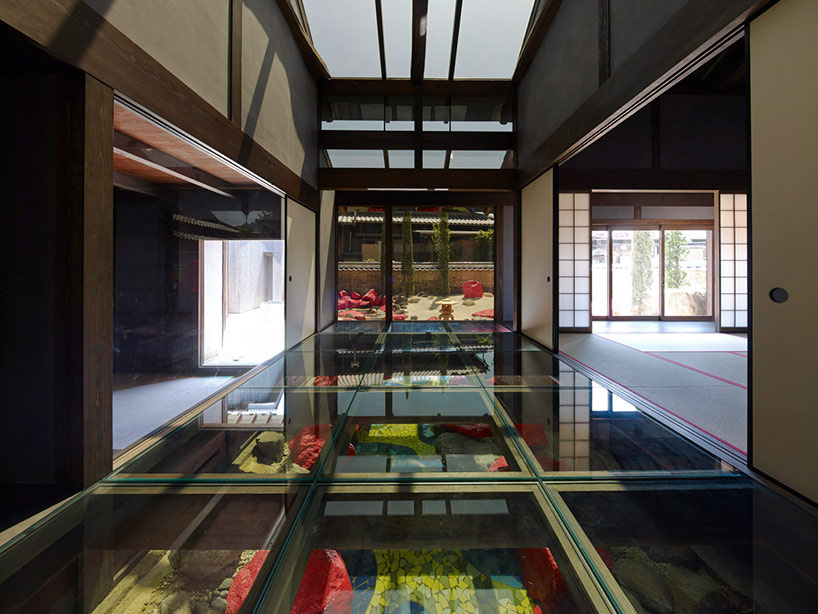 image © daici ano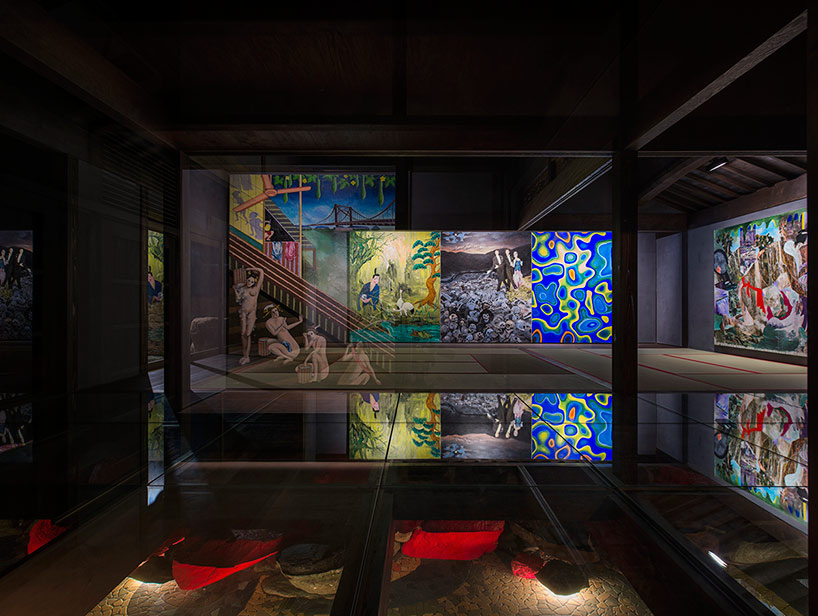 reflective surfaces blur the lines between wall, floor, and ceiling
image © tadanobu omote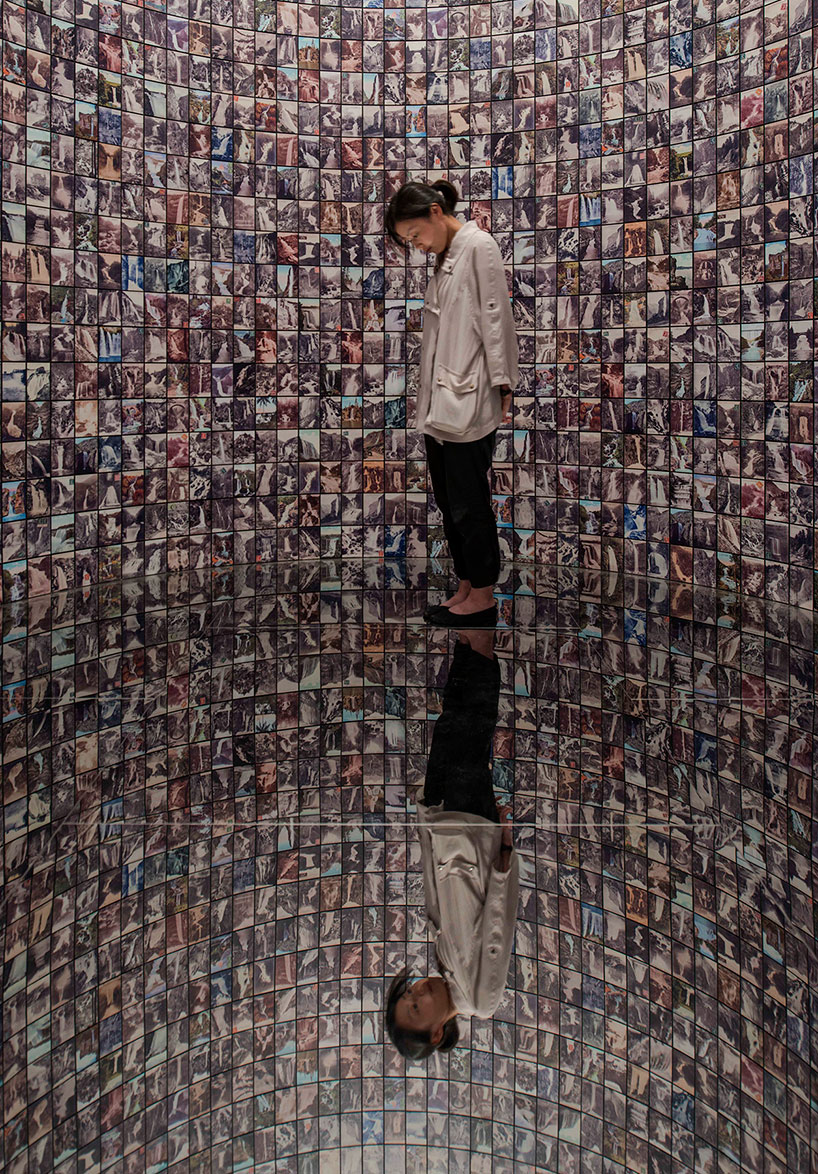 image © tadanobu omote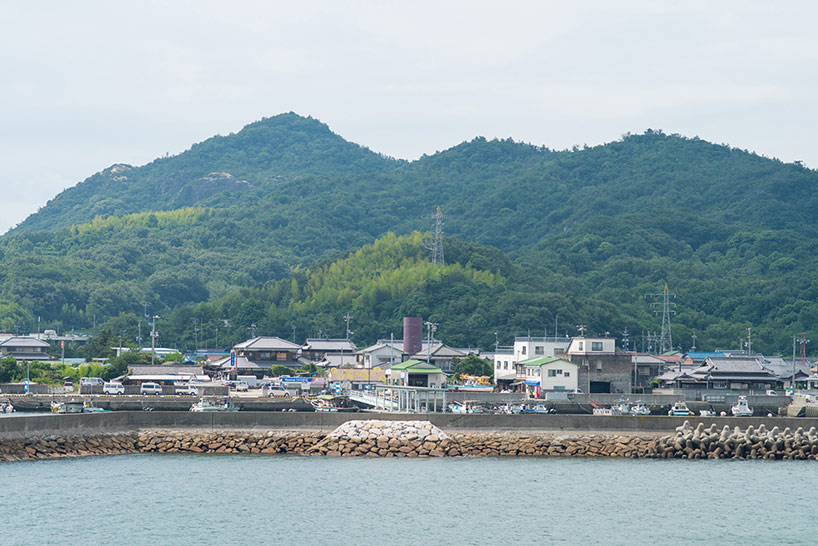 view from the sea
image © tadanobu omote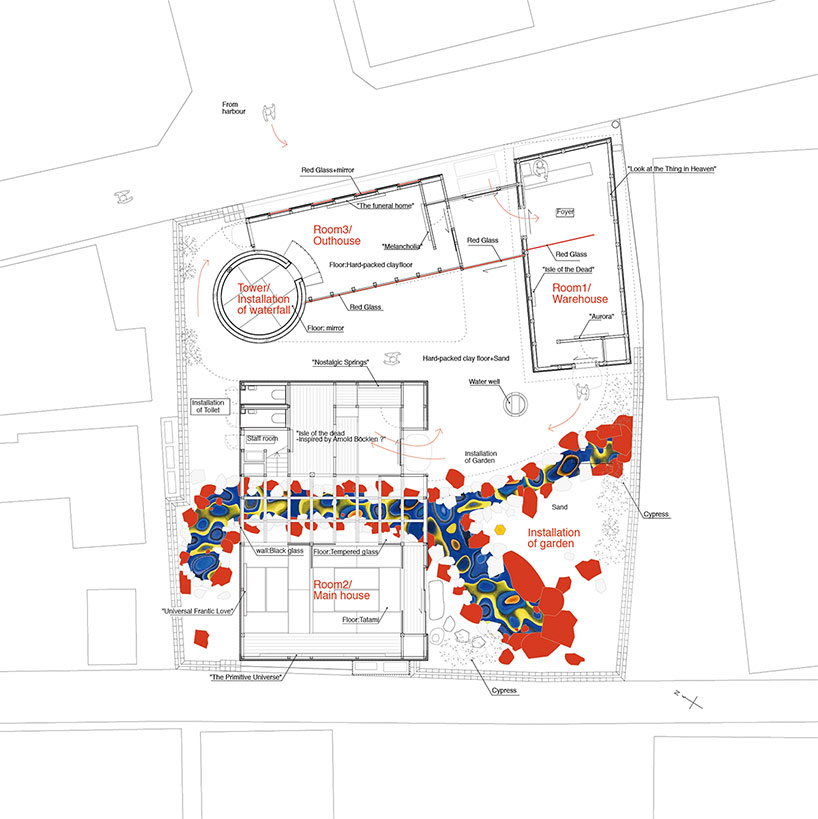 floor plan / level 0
image © tadanobu omote
project info:
artwork and concept: tadanori yokoo
architects: yuko nagayama & associates / yuko nagayama, daisuke yamagishi
function: museum
location: teshima, kagawa, japan
structure:  timber + reinforced concrete
site area: 444.27㎡
architectural area: 184.88㎡
total floor area: 179.6㎡

year: 2013
photographs: daichi ano , nobutada omote
sep 07, 2016
sep 07, 2016
jan 12, 2014
jan 12, 2014