this pop-up hotel in the czech republic has been made using discarded shipping containers. located on the elbe river near the town of litoměřice, the facility has been nicknamed the 'trainspotting hotel' as a result of its proximity to the nearby rail tracks. the design comprises a 40 foot-long container stacked on top of two perpendicularly aligned 20-foot containers.

all images by michal hurych
the environmentally friendly scheme has been designed by artikul architects for a client who intends to continually relocate the hotel. the lower two volumes house bathrooms and showers, as well as a warehouse and a guest room. four more sleeping cabins are found on the upper level, each with floor to ceiling windows that adjoin an external terrace.

the scheme is located on the elbe river near the town of litoměřice
birch plywood has been used for the interiors, with much of the furniture custom made. a built-in water reservoir provides for the showers and sinks, while waterless toilets have been used to save resources. an awning made from recycled wood helps keep the interior cool in during summer. the hotel is capable of accommodating 12 guests at a time and was constructed in just four months.

the design comprises a 40 foot-long container stacked on top of two smaller units

four sleeping cabins are found on the upper level

floor to ceiling windows adjoin an external terrace

an awning made from recycled wood helps keep the interior cool in during summer

birch plywood has been used for the interiors

one of the lower two volumes houses bathrooms and showers

the facility is capable of accommodating 12 guests at a time

the hotel was constructed in just four months

floor plan / level 0
image courtesy of artikul architects

floor plan / level +1
image courtesy of artikul architects
Save
Save
Save
Save
Save
Save
Save
Save
Save
Save
Save
apr 27, 2017
apr 27, 2017
apr 12, 2017
apr 12, 2017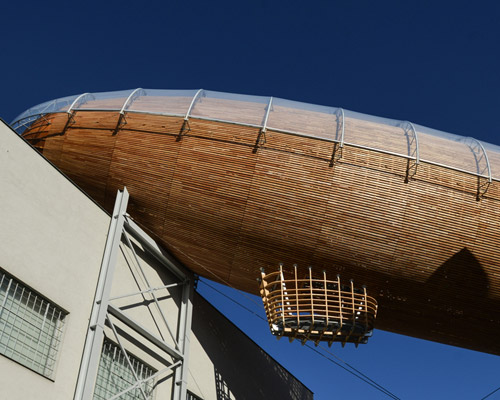 mar 31, 2017
mar 31, 2017
mar 17, 2017
mar 17, 2017
jan 20, 2017
jan 20, 2017
nov 22, 2016
nov 22, 2016
oct 31, 2017
oct 31, 2017
oct 27, 2017
oct 27, 2017
oct 19, 2017
oct 19, 2017
oct 15, 2017
oct 15, 2017
oct 10, 2017
oct 10, 2017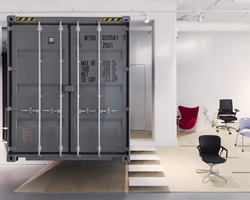 oct 03, 2017
oct 03, 2017