for the first time in the company's history, british auto maker aston martin is finally giving buyers a chance to live out their james bond fantasies with a major real estate project in downtown miami. the 66-story aston martin residences represent the brand's expansion beyond high-end sports cars into luxury residential design. with construction now officially underway, the aston martin residences are expected to be completed in 2021.

all images and video courtesy of aston martin residences
aston martin's chief creative officer marek reichman is bringing the unique craftsmanship and experience of driving an aston martin to life by incorporating signature elements, colors and materials from the brand's cars into the design of the building's interiors, common areas and amenity spaces. teichman has had a hand in every design decision made at the project, from the hand-stitched leather door tabs and bespoke artisan handles, to the grey and black carbon fiber furniture and residence number plate plinths.

amenities include a double-level fitness center overlooking the ocean
the striking building of curvilinear glass and steel is set to rise on one of the last parcels of developable land on the downtown miami waterfront, and has been designed by revuelta architecture and bodas miani anger. the development's seven penthouses and one triplex penthouse — all of which will enjoy private pools and spacious terraces — will be complemented by a range of expansive one- to five-bedroom apartments.

the building is located on downtown miami's waterfront
'aston martin is on a growth trajectory globally and across the united states,' explains aston martin vice president and chief marketing officer simon sproule. 'our partnership with G&G business developments to create aston martin residences miami, forms an important part of that growth story and of our desire to bring our brand to new audiences across the world.'

residents have access to an exclusive yacht marina
amenities include a double-level fitness center overlooking the ocean, spinning studio, boxing gym, virtual golf room, art gallery, two cinemas, as well as a full-service spa, beauty salon and barber shop. the range of luxury spaces will be contained within a sail-shaped building that reflects its marina setting, while offering views of the local surroundings. residents will also be able to enjoy direct access to the turquoise waters of miami via an exclusive yacht marina. construction work has begun on the tower, with the building set to open in 2021.

the sail-shaped building reflects its marina setting

units have floor-to-ceiling windows with sliding glass doors

the sales center for the aston martin residences at 300 biscayne boulevard way in miami

the completed project is expected to open in 2021
project info:
name: aston martin residences miami
address: 300 biscayne boulevard way miami, FL
development: G&G business developments
architecture: revuelta architecture international bodas miani anger
design: aston martin bodas miani anger
sales & marketing: cervera real estate
floors: 66 floors
residences: 391 units + duplexes and penthouses 1 to 5 bedrooms 698 –18,811 square feet
price range: from $600,000 to $8.5m
penthouses: from $14m to $50m
timetable: groundbreaking in fall 2017
estimated completion: 2021
Save
Save
Save
oct 29, 2017
oct 29, 2017
oct 19, 2017
oct 19, 2017
oct 18, 2017
oct 18, 2017
oct 11, 2017
oct 11, 2017
aug 11, 2017
aug 11, 2017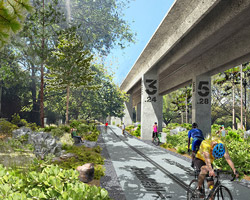 aug 07, 2017
aug 07, 2017
oct 30, 2017
oct 30, 2017
oct 30, 2017
oct 30, 2017
oct 30, 2017
oct 30, 2017
oct 29, 2017
oct 29, 2017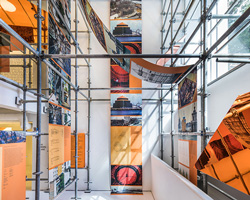 oct 27, 2017
oct 27, 2017
oct 26, 2017
oct 26, 2017
oct 24, 2017
oct 24, 2017
oct 15, 2017
oct 15, 2017
sep 29, 2017
sep 29, 2017
aug 16, 2017
aug 16, 2017
jul 12, 2017
jul 12, 2017
jun 27, 2017
jun 27, 2017