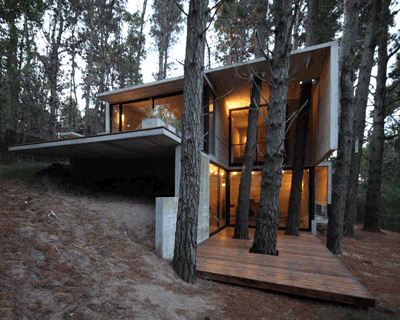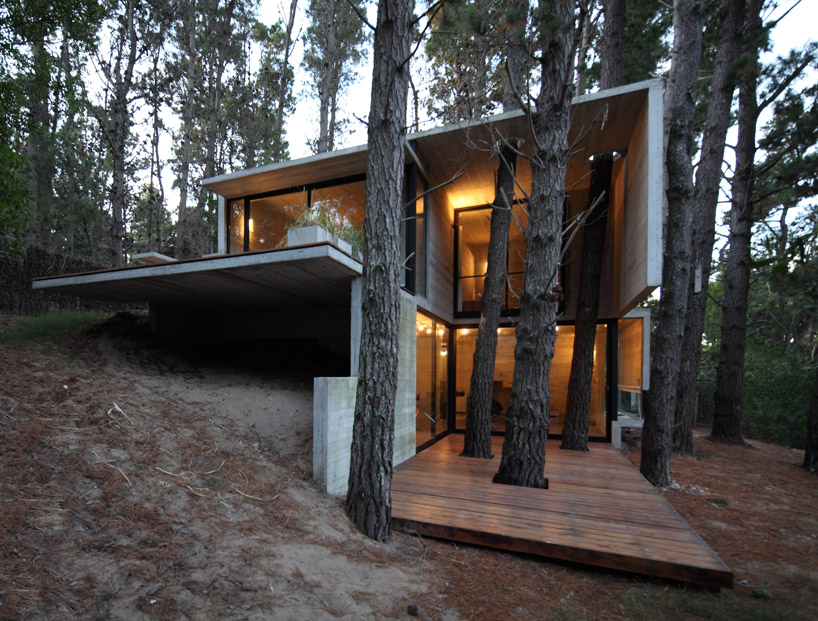 feb 09, 2013
BAK arquitectos constructs casa franz in argentina
argentinan firm BAK arquitectos has once again retreated to the idyllic forests of mar azul, a summer escape from metropolitan buenos aires. the firm's series of summer homes in the area, characterized by exposed concrete and uninterrupted glazing, have become a quiet presence in the landscape. the architecture seeks to bring the richness of the earth into the habitable space.

the steeply sloped site gives the two storey house privacy from the nearby road
image © gustavo sosa pinilla (also main image) / all images courtesy of BAK arquitectos
'casa franz' continues this idea of 'domesticating' the forest, while becoming a new exercise in subtractive architectonics. reinforced concrete takes on a visual lightness when long lines of glazing separate the slate-colored planes, the site is embraced by the stark orthogonal decking when it wraps around the trees and the split level affords long uninterrupted lines of sight into the woods. the space is dominated by social and gathering areas since the program called for an abundance of family space for the couple and their grown children.

a square floor plan allows the structure to lean into the slope
image © gustavo sosa pinilla
helped by an impressive-looking double height ceiling, the small footprint stands to preserve the existing trees on the site while maximizing the presence of natural light. the high window on the stairwell thus becomes an opportunity to feel the presence of the landscape and diffuse daylight to the ground floor. these formal decisions make the relaxed summer home feel unassuming while still powerfully tied to the landscape.
almost every room in the house comes into contact with the sloped soil
image © gustavo sosa pinilla

two large pine trees become the protagonists of the architectural narrative
image © gustavo sosa pinilla

two bedrooms, while pragmatically small, open up widely to the landscape with generous glazing
image © gustavo sosa pinilla
image © gustavo sosa pinilla

the wood grain of the concrete mold left striking patterns on the walls
image © gustavo sosa pinilla

the guest bedroom
image © gustavo sosa pinilla

(left) the double height building makes room for the trees
(right) the stairwell is allows users to inhabit the landscape while allowing for diffused light to the ground floor
image © gustavo sosa pinilla
image © gustavo sosa pinilla

the dining area becomes a large  gathering space, expanded by the deck
image © gustavo sosa pinilla

a sense of strong horizontality is continued in the kitchen
image © gustavo sosa pinilla

the house relaxes the line between interior and exterior
image © gustavo sosa pinilla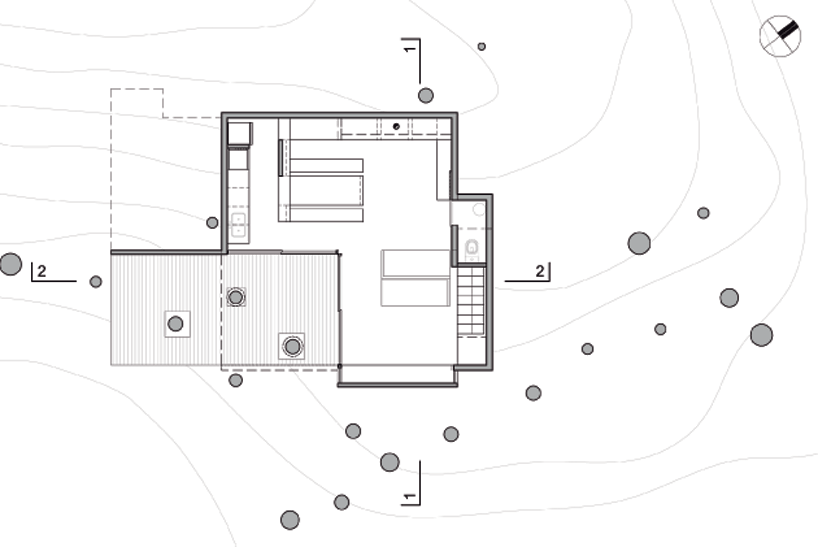 ground plan level 0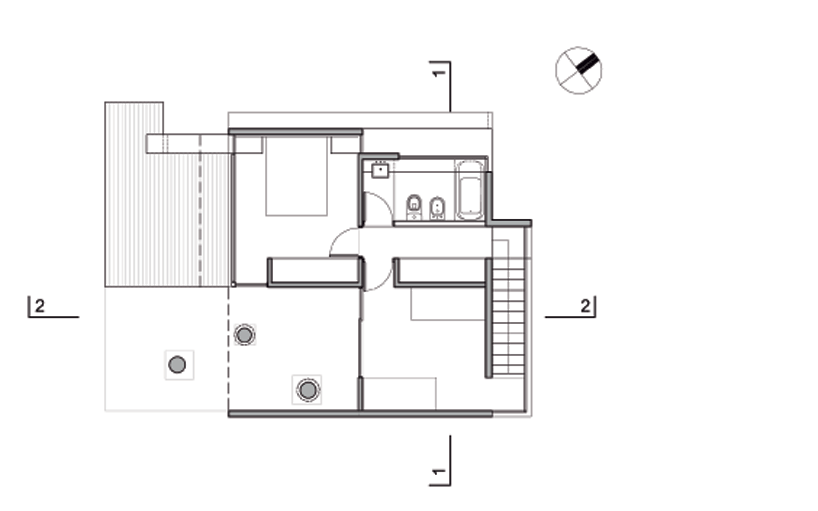 floor plan level 1
(left): short section 1
(right): long section 2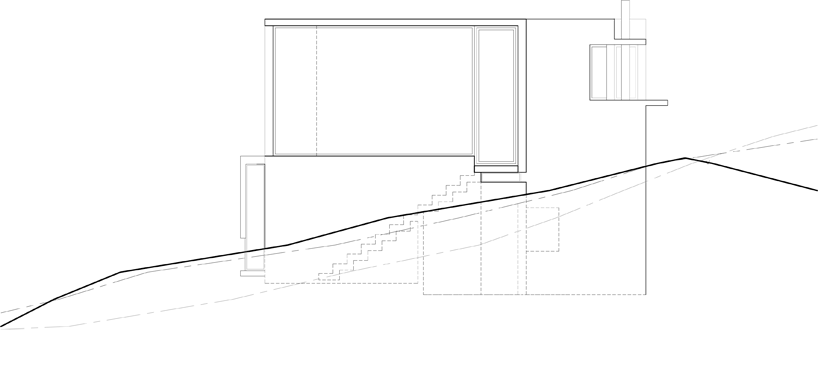 elevation northeast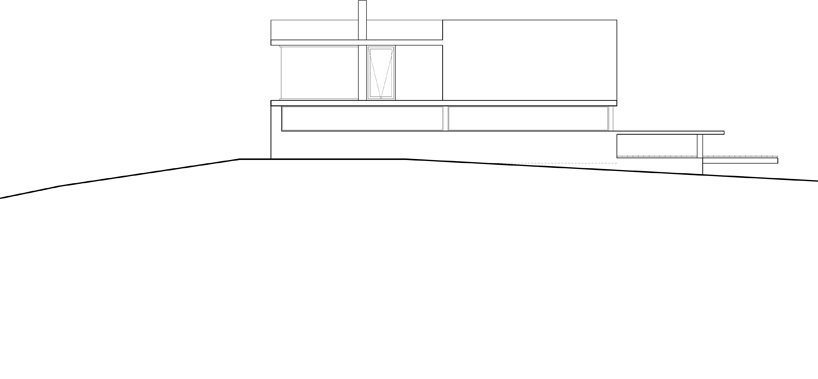 elevation northwest
project info:
location: mar azul, villa gesell, province of buenos aires, argentina
architects: maría victoria besonías, luciano kruk.
collaborator: leandro pomies, nuria jover, enzo vitali
land area: 337 sqm
built area: 87 sqm
construction year: 2010
Save
jul 08, 2017
jul 08, 2017
may 16, 2017
may 16, 2017
apr 20, 2017
apr 20, 2017
aug 14, 2014
aug 14, 2014
apr 27, 2014
apr 27, 2014
sep 18, 2013
sep 18, 2013