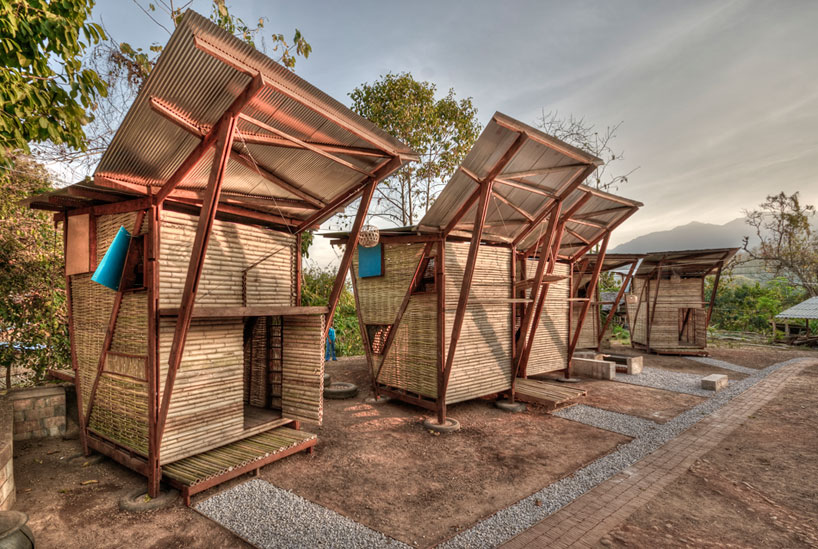 jan 07, 2014
bamboo orphanage at soe ker tie house by TYIN tegnestue
bamboo orphanage at soe ker tie house by TYIN tegnestue
photo: pasi aalto / pasiaalto.com
all images courtesy of TYIN tegnestue architects
norwegian office TYIN tegnestue architects has completed 'soe ker tie house', an orphanage comprised of six individual sleeping units in noh bo, a small village on the border between thialand and burma, (myanmar). the project caters to refugee children left homeless by many years of conflict in the region, providing its 24 young inhabitants with a comfortable and sustainable living environment. offering both private and communal spaces, the dual nature of the design allows children to socialize through areas of recreation or to spend time alone.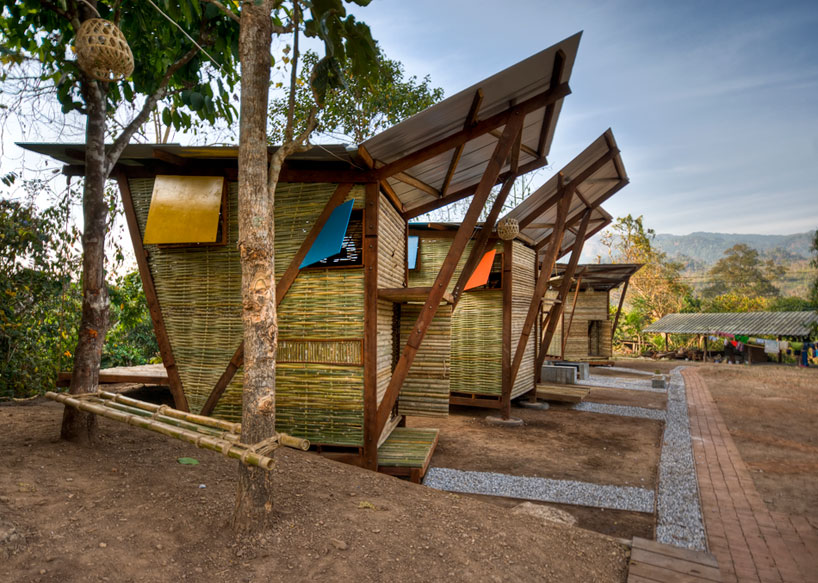 the site of the 'soe ker tie houses' offers impressive views of the burmese mountains
photo: pasi aalto / pasiaalto.com
the scheme is a combination of TYIN's architectural knowledge and that of the local people. the eclectic mix of styles and techniques includes regionally sourced bamboo intricately woven across the side and rear façades of the six units, while the name of the project, translated as 'the butterfly houses', is derived from the term the workers gave to the shape of the homes' roofs.

the largest patio incorporates a barbeque and a seating area
photo: pasi aalto / pasiaalto.com
constructed on-site, each canopy has been shaped in such a way as to enable natural ventilation, while at the same time collecting and storing rainwater for use during thailand's dry season. protecting against moisture and rot, the structures are elevated above the ground perched on concrete foundations. it is hoped that by learning important principles like bracing, material economization and moisture prevention the community will be able to build more productive, efficient and sustainable homes in the future.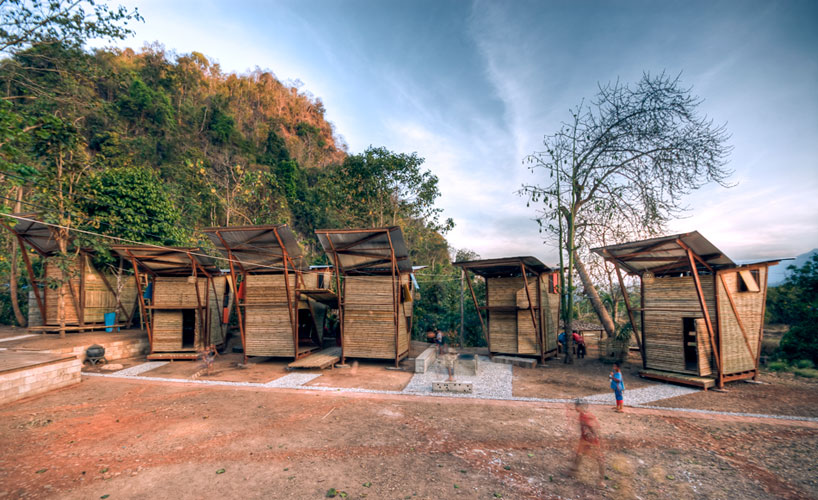 the six units are placed at varying distances and angles creating a range of spatial interactions
photo: pasi aalto / pasiaalto.com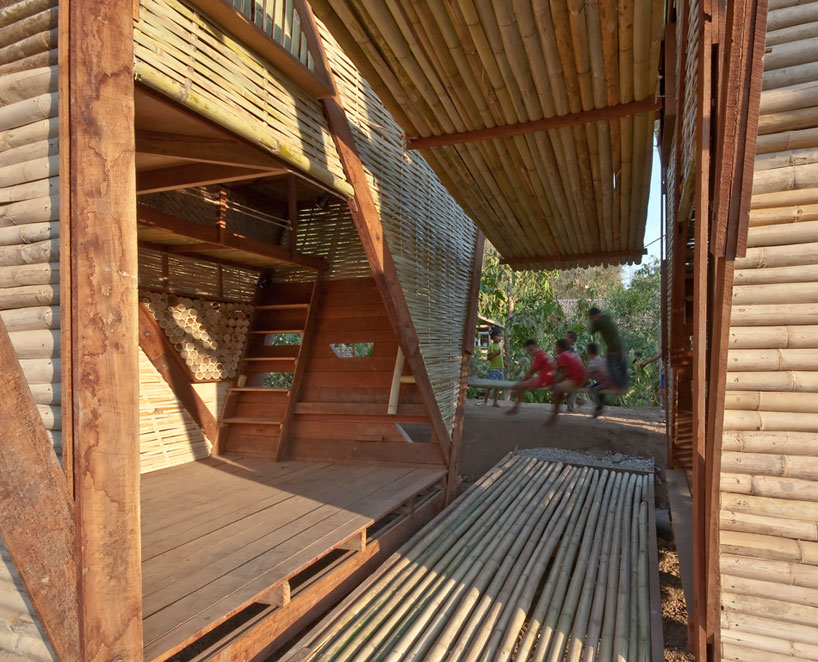 the entrance between the two joined houses goes through the unit to the play area at the rear
photo: pasi aalto / pasiaalto.com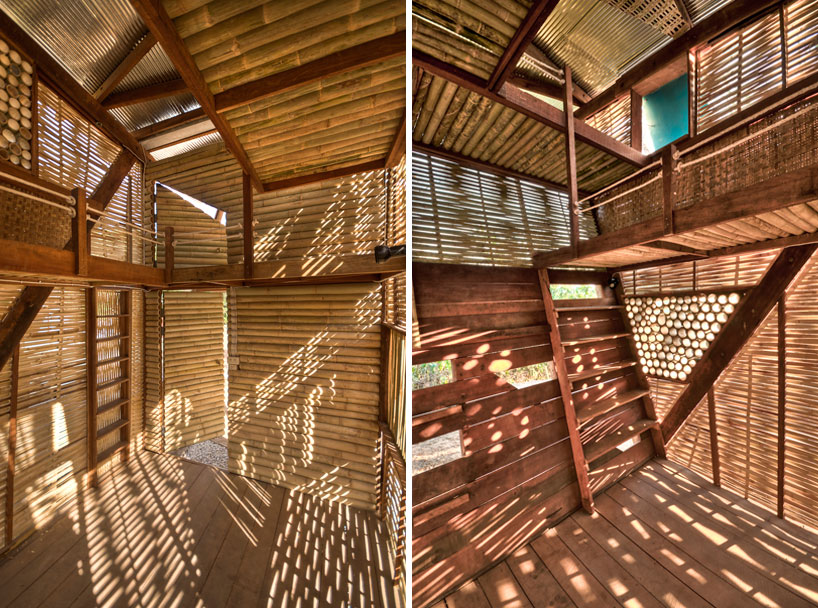 (left) degrees of transparency to the outside ranges within internal spaces
(right) beds are built on top of each other to give room for other activities like games and homework
photos: pasi aalto / pasiaalto.com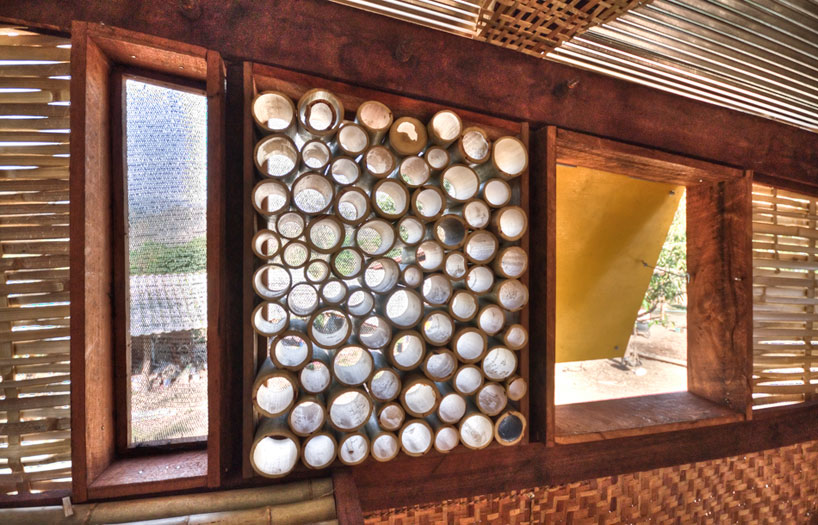 the design experiments with different ways to make windows
photo: pasi aalto / pasiaalto.com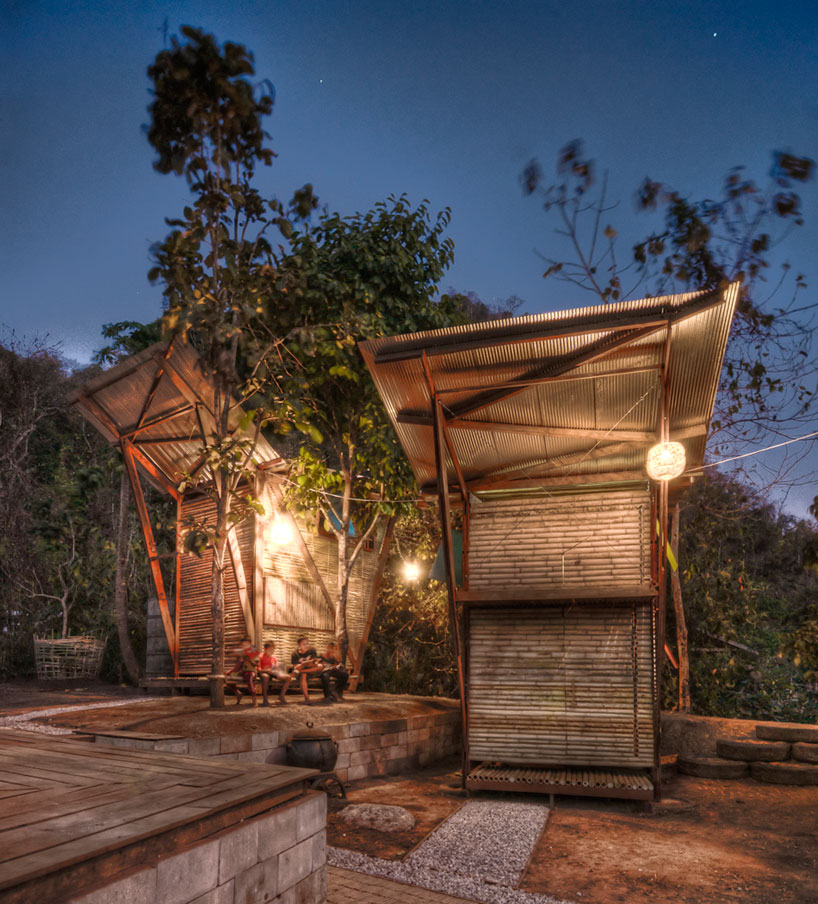 on the bench under the light children can talk and do their homework even after dark
photo: pasi aalto / pasiaalto.com
project info:
location: noh bo, tak, thailand                
client: ole jorgen edna                    
project: six sleeping units, orphanage        
cost: 68,000 NOK / 9,000 EUR            
building period: november 2008 – february 2009    
area: 6 x 12.8 sqm                        
built by: TYIN tegnestue and local workers                     
architects: pasi aalto, andreas grontvedt gjertsen, yashar hanstad, magnus henriksen, line ramstad, erlend bauck sole
photogrpahy: pasi aalto
aug 29, 2017
aug 29, 2017
aug 24, 2017
aug 24, 2017
aug 09, 2017
aug 09, 2017
jul 31, 2017
jul 31, 2017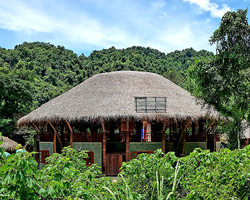 jul 12, 2017
jul 12, 2017
jun 21, 2017
jun 21, 2017
nov 18, 2016
nov 18, 2016
may 03, 2014
may 03, 2014
may 03, 2014
may 03, 2014