BCMF arquitetos were charged with overseeing the design of many venues for 2016 rio olympics; one of them being the national shooting center in rio de janeiro. part of the larger deodoro cluster masterplan which has undergone adjustments and upgrades to facilitate the international games, the deodoro region has the highest demographic of youth within the greater metropolitan region, and it is one of the poorest zones of the city.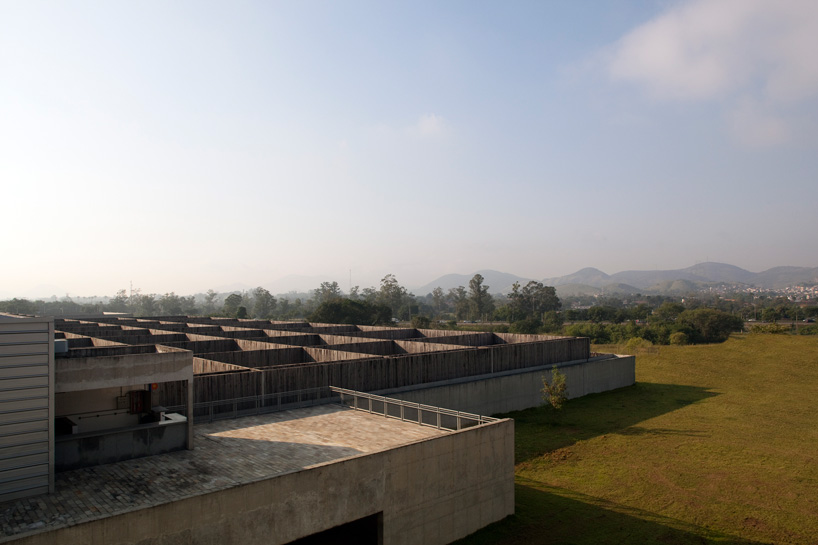 all images © leonardo finotti
the cluster is already an important legacy, which has successfully triggered the renewal and further development of this important vector of the city. the project deals with the complex issues of a unique suburban context comprising a military district, a densely populated favela, a dilapidated industrial area, as well as a large expanse of native vegetation. with its new attractions and improvements, the deodoro sports complex will be consolidated by 2016 as a formidable world-class legacy of high-performance sports, forming a cluster with great potential for catalyzing a general revitalization of a significant area of the city.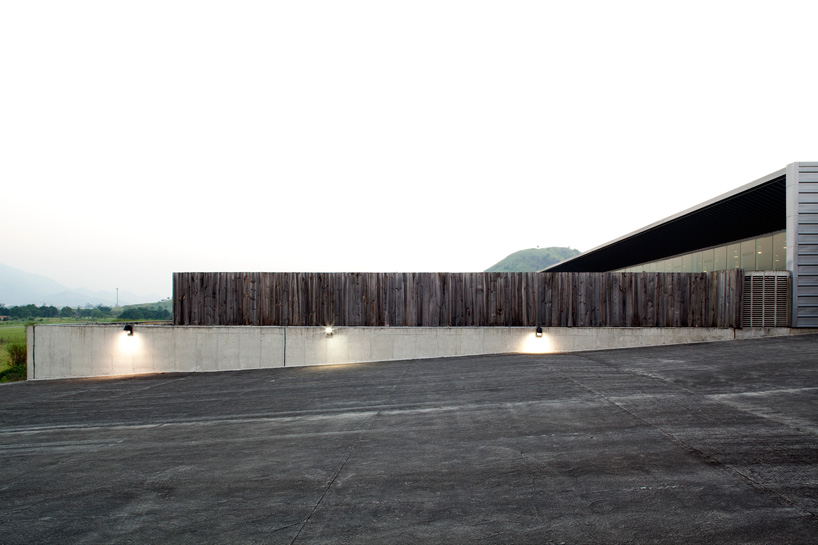 public entrance detail
the national shooting center covers approximately 50,000 square meters of built area and is set on an even vaster landscaped site. using a refined and limited material palette, an enigmatic grid of wooden baffles define this stark venue located on a trapezoidal plot in a valley surrounded by mountain peaks. led by architects bruno campos, marcelo fontes and silvio todeschi, BCMF arquitetos have completed the venue characterized by strong horizontal lines, providing plenty of space for spectators and indoor, outdoor grounds for the shooting events to happen throughout the olympic games.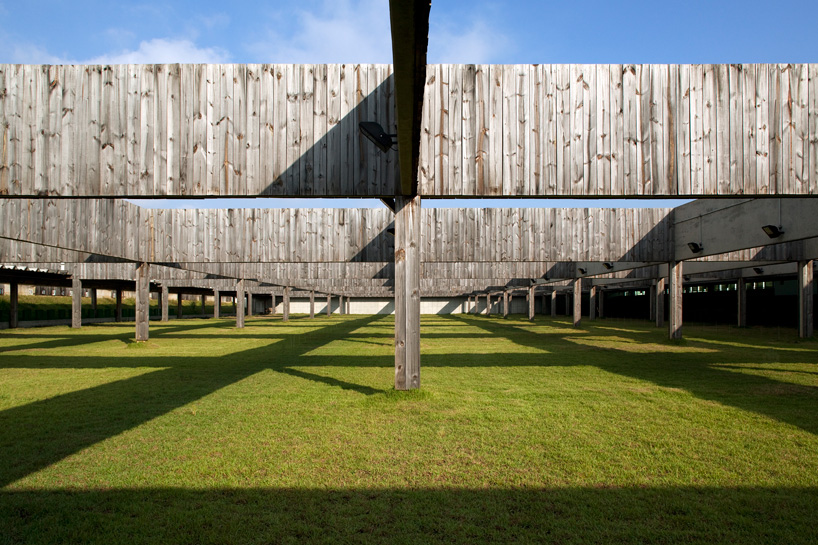 50m range (f.o.p.)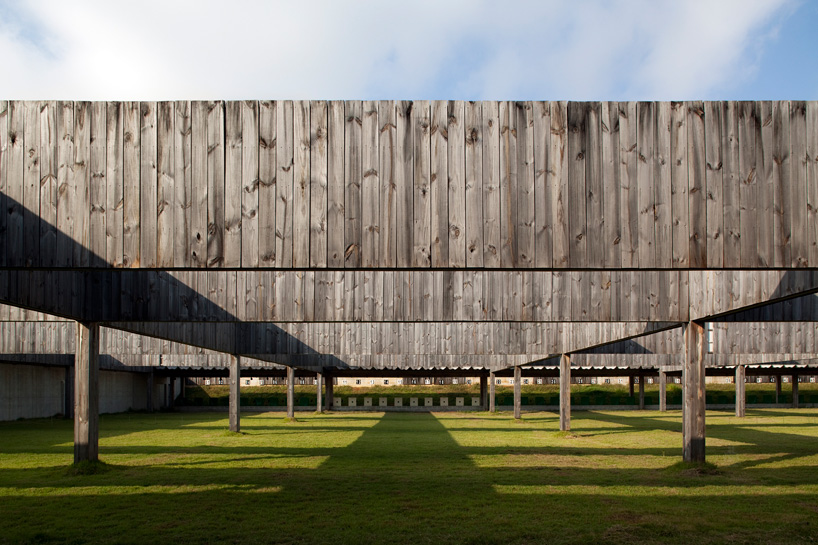 50m range (f.o.p.)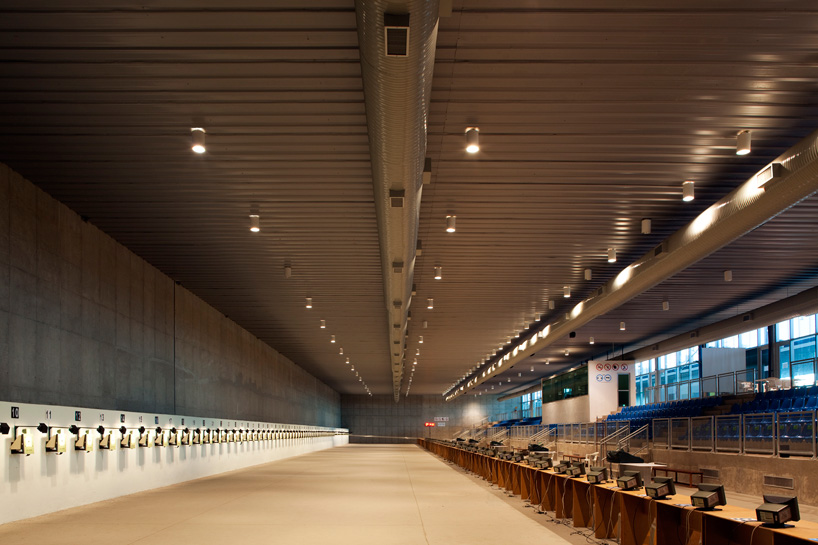 10m range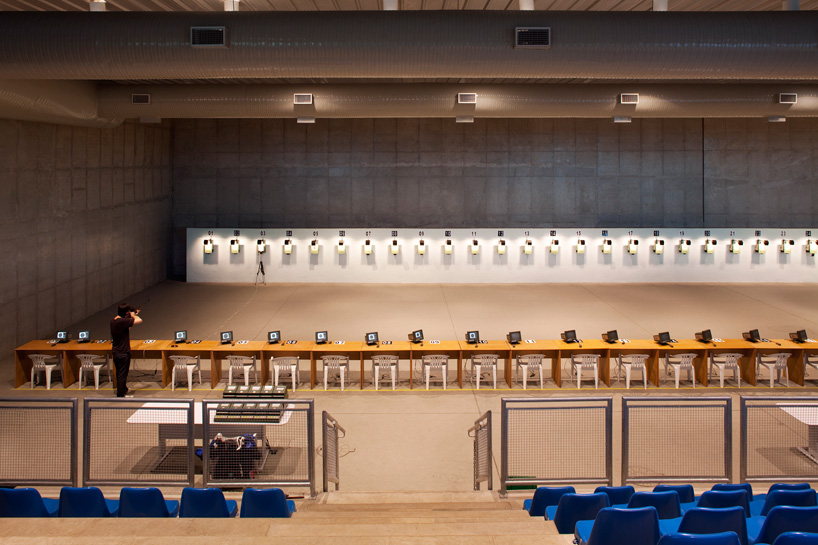 10m range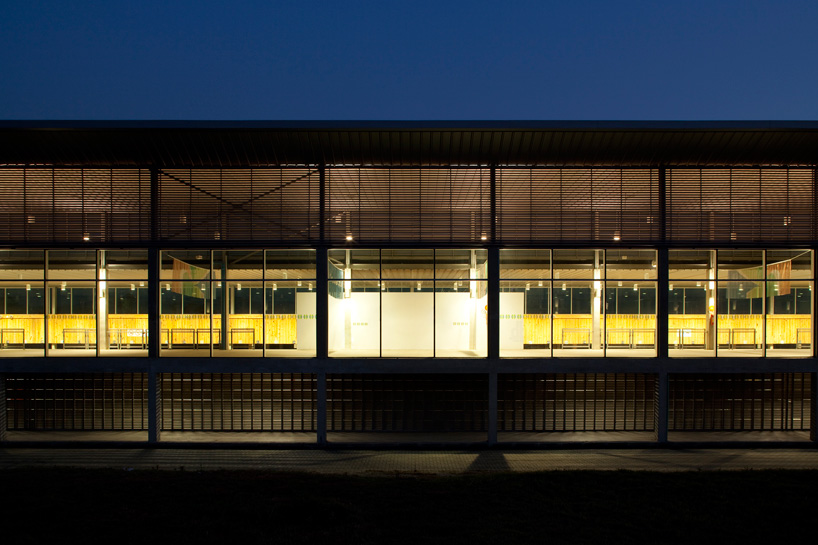 b.o.h. view of public concourse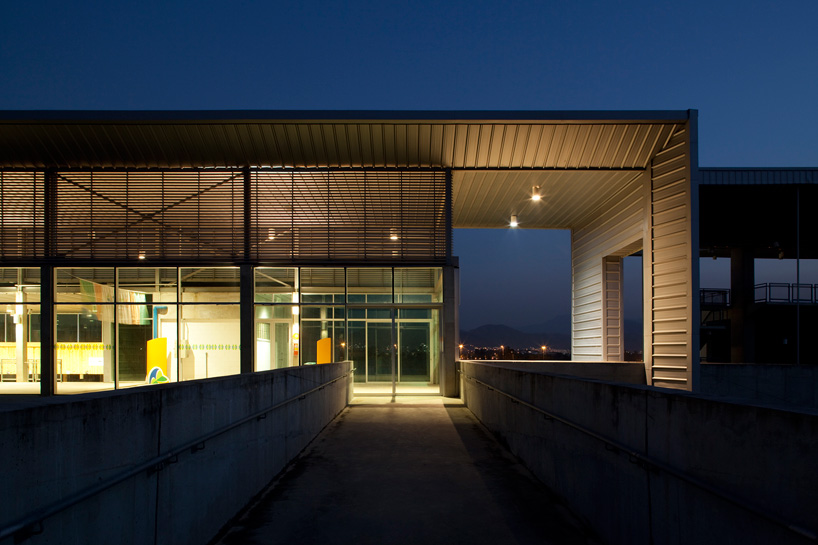 b.o.h. view of public concourse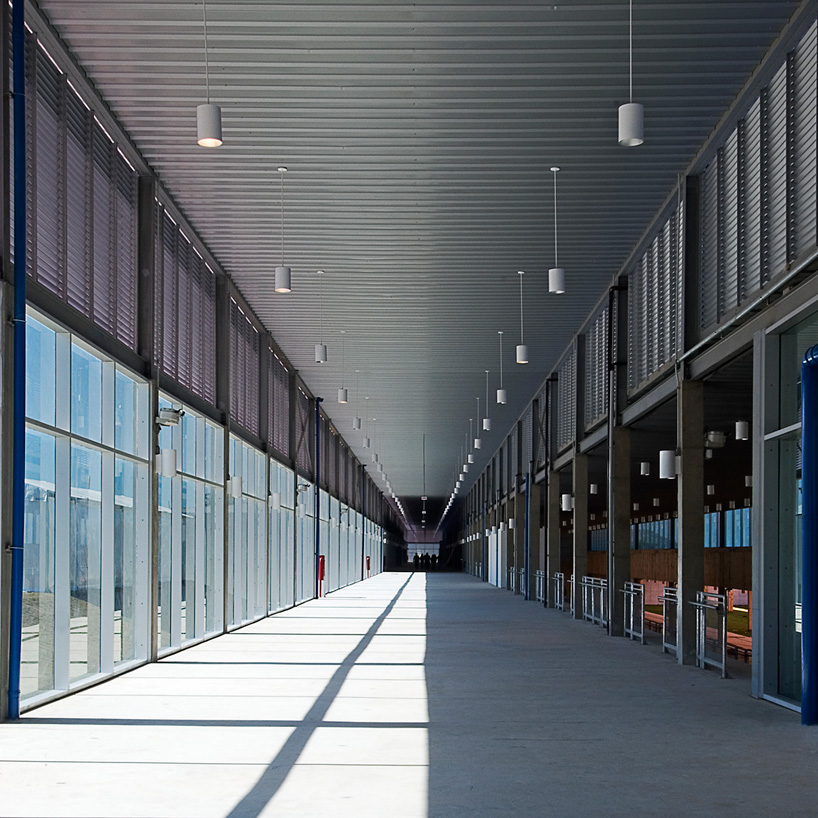 public concourse
project info:
architects: bcmf arquitetos / bruno campos, marcelo fontes and silvio todeschi
location: rio de janeiro, brazil
project team: cláudio parreiras reis, luciana maciel, lisiane melo, leonardo fávero, cristiano monte-mór, ana kawakami, fabiana fortes e antônio valadares
program: shooting, equestrian, hockey, archery and modern pentathlon venues
project management and general coordination: engesolo engenharia ltda
structure: helio chumbinho (misa engenharia)/ lino nunes de castro (globsteel)
mep: enit (moshe gruberger)
sports consultant: aqualar (swimming pool), forbex (grass hockey) and eduardo castro mello
overlay: john baker (eks) & co-rio 2007 team (gustavo nascimento, ana paula loreto & izabela hasek)
lighting: godoy associados
contractor: construções e comércio camargo corrêa (cccc)
Save
Save
Save
Save
Save
Save
oct 11, 2017
oct 11, 2017
oct 10, 2017
oct 10, 2017
sep 26, 2017
sep 26, 2017
sep 20, 2017
sep 20, 2017
aug 20, 2017
aug 20, 2017
jul 11, 2017
jul 11, 2017