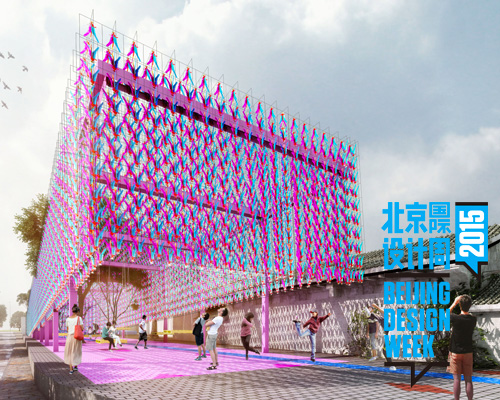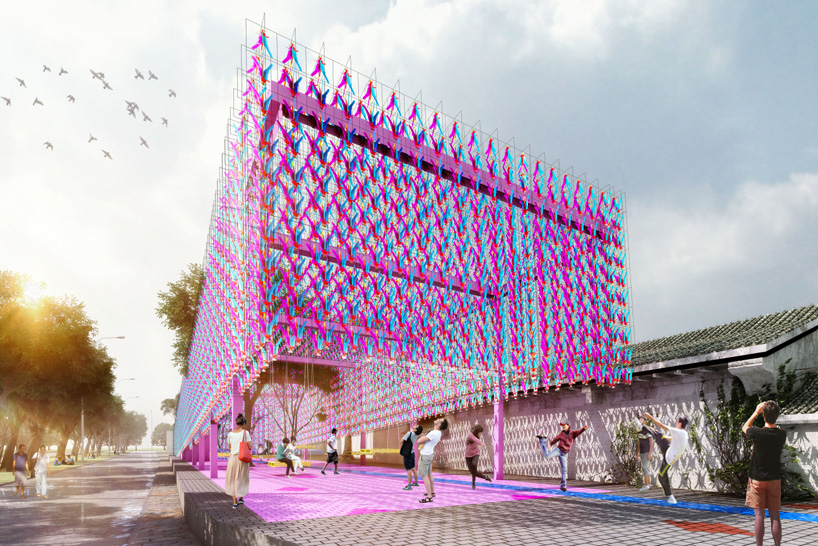 sep 21, 2015
SPARK architects envisions jianzi pavilion for beijing design week 2015
beijing design week: façade of 15,000 featherballs form SPARK architects' jianzi pavilion
all images courtesy of SPARK architects
during beijing design week 2015, SPARK architects highlights the city's spontaneous and dynamic public spaces with the 'jianzi box' pavilion. on an empty plot in the baitasi district — a new core area for the annual design HOP program — the international practice will realize the architectural intervention within a historic hutong area — a place where urban interventions engage the community as platforms for interaction and activity. 
the pavilion is made from the very materials that inform the everyday life of the area's vibrant social sector — 'jianzi' (毽子), a traditional folk sport dating back to the han dynasty. players use their bodies to keep a heavily weighted, badminton-like birdie from hitting the ground, in turn transforming any disused space into an impromptu playground.

on an empty plot in the baitasi district, the bejing-based practice presents the 'jianzi box' pavilion
in the design of the pavilion, SPARK architects reconsiders the usual context of the playful featherball as an architectural material, forming a façade from 15,000 colorful jianzi that extend over a steel frame. a series of swings hanging from the ceiling and ample internal space provide room for movie screenings there, yoga classes, lectures and reading sessions, engaging visitors on both a physical and emotional level.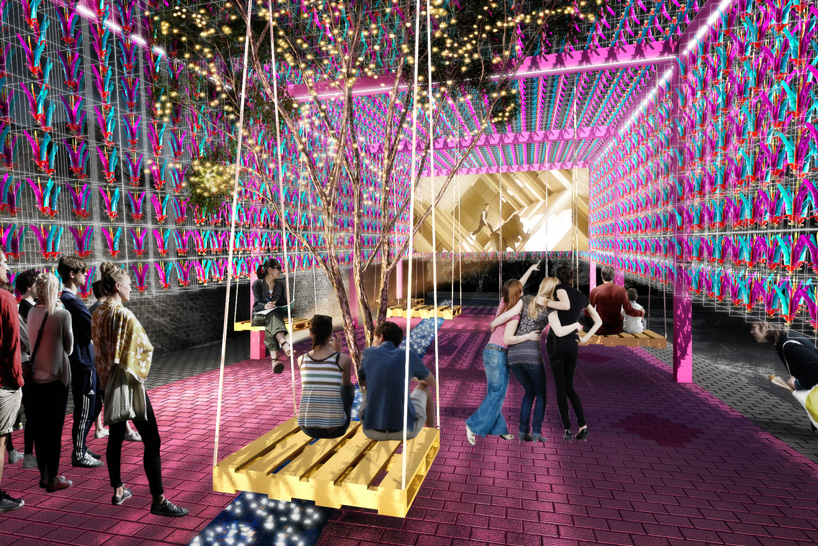 the structure seeks to ignite a personal connection between the item and the user
upon the project's completion, all the individual game units will be gifted to the public — an act that aims to carry a piece of the experience with visitors to their own neighborhoods and communities across the world.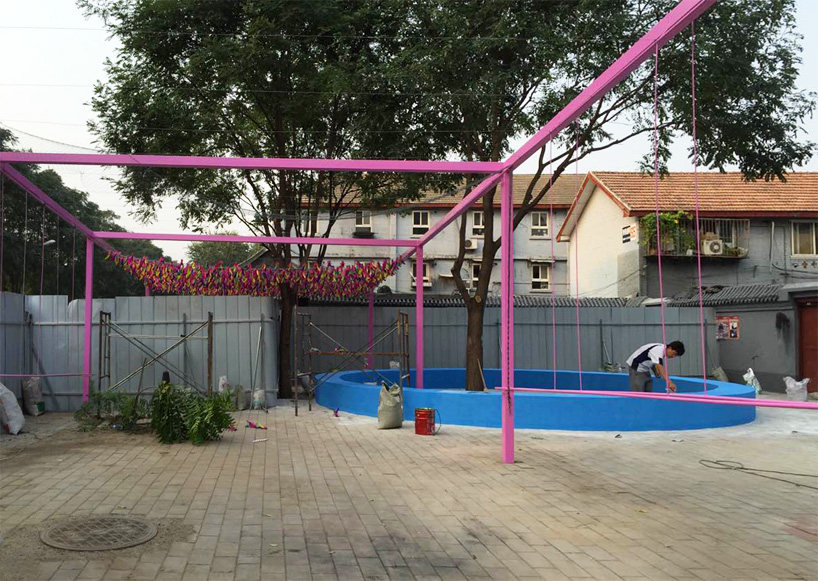 builders begin initial construction work on the pavilion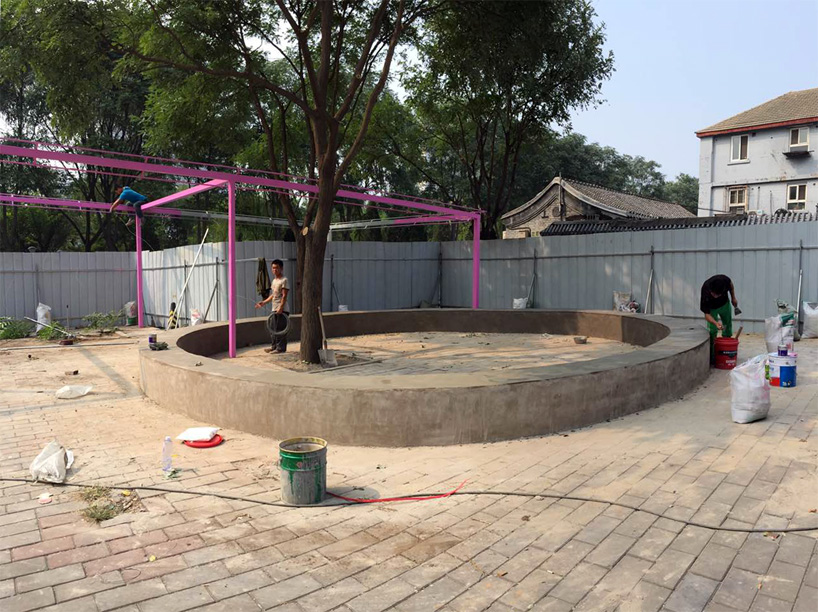 a steel frame is painted pink to match the color of the jianzi game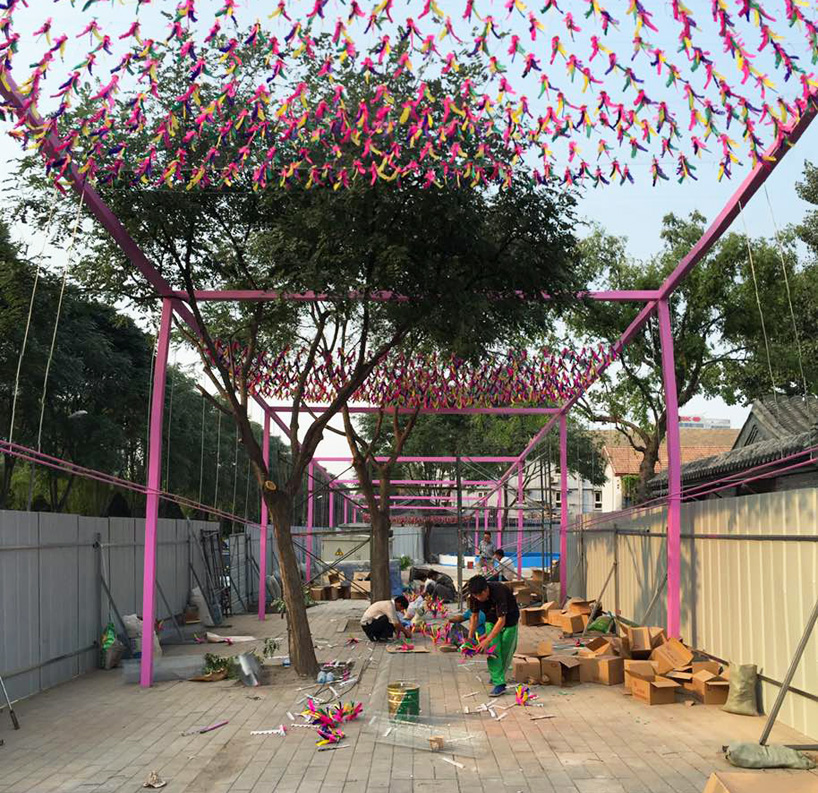 15,000 jianzi will form a facade around the steel frame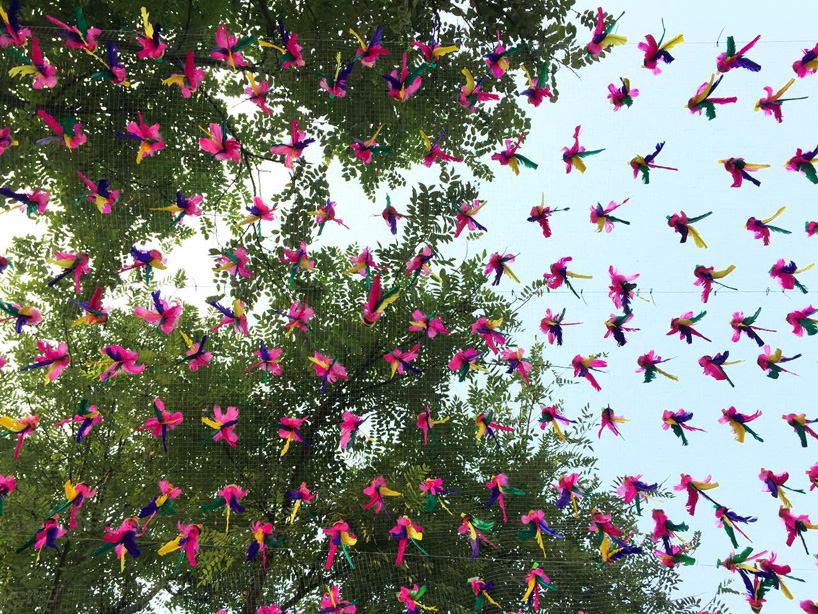 the colorful birdies tower overhead visitors to the pavilion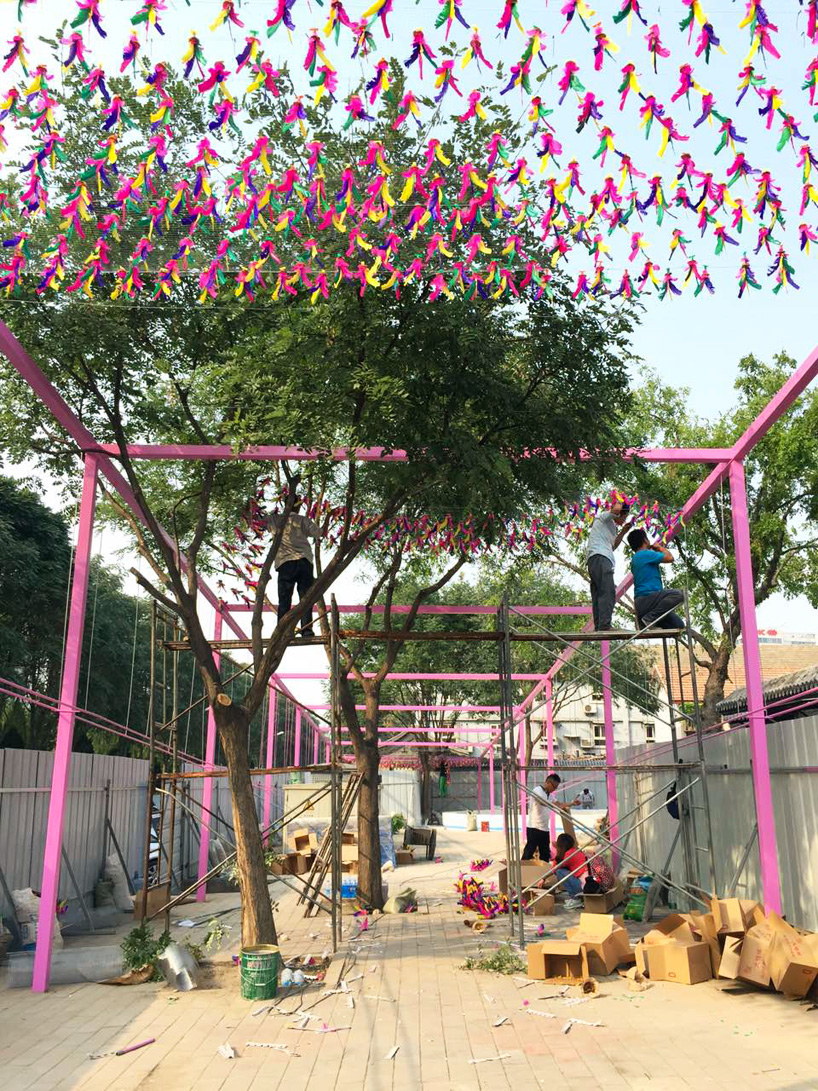 builders attach the jianzi to the exterior of the structure's frame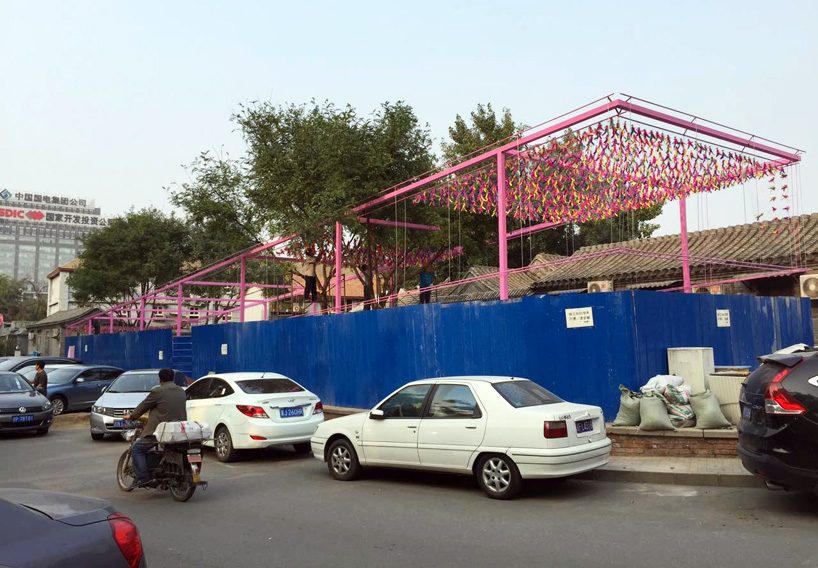 the installation forms a dynamic relationship to the surrounding landscape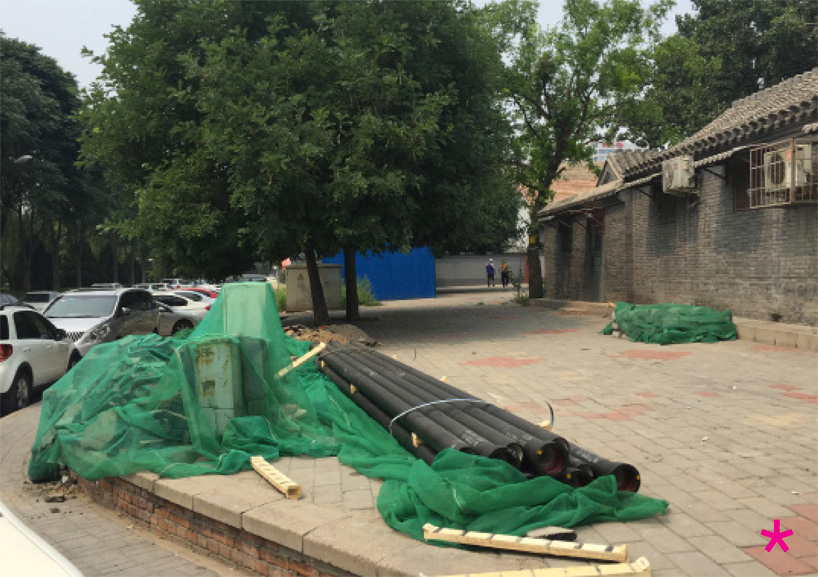 the existing site prior to construction
sep 13, 2017
sep 13, 2017
sep 12, 2017
sep 12, 2017
sep 08, 2017
sep 08, 2017
nov 19, 2015
nov 19, 2015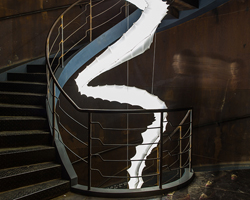 nov 16, 2015
nov 16, 2015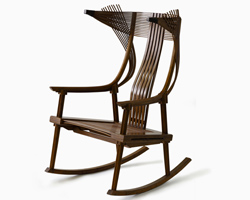 nov 07, 2015
nov 07, 2015
sep 30, 2015
sep 30, 2015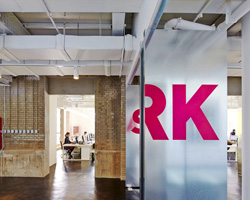 mar 28, 2015
mar 28, 2015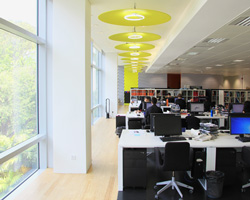 mar 26, 2015
mar 26, 2015