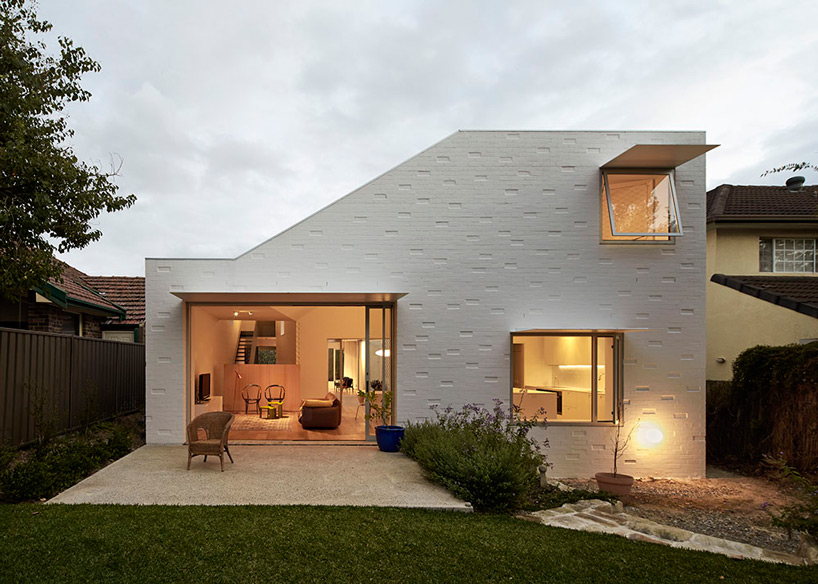 nov 06, 2014
bennett and trimble forms riverview house around courtyard
bennett and trimble forms riverview house around courtyard
photo © peter bennetts
all images courtesy of bennett and trimble
for the design of a single family residence in a suburban area in sydney, australia, architecture office bennett and trimble has composed the 'riverview house' around an internal courtyard. this central void, along with openings on the front and back façades, allows for visual and spatial continuity throughout the full length of the site, with large doors sliding and folding away to connect indoor areas to the outside. the roof surface takes a deformed shape, by lowering at the northeast corner, to allow light to the courtyard while accommodating a partial upper floor.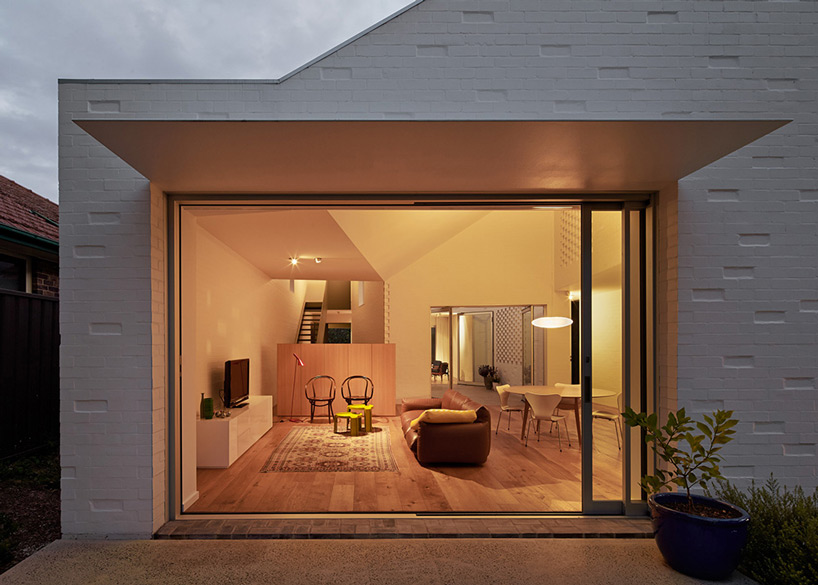 large glass doors slide away to link indoor and outdoor spaces
photo © peter bennetts
the building's façades are wrapped in white-painted bricks, with certain pieces recessed to create patterning across the elevations. the dwelling's layout elevates a playroom above the dining and kitchen area, to provide a spatially independent children's area that is partially linked to the common space below by an openwork brick wall.
the dwelling is organized around a private central courtyard
photo © peter bennetts
photo © peter bennetts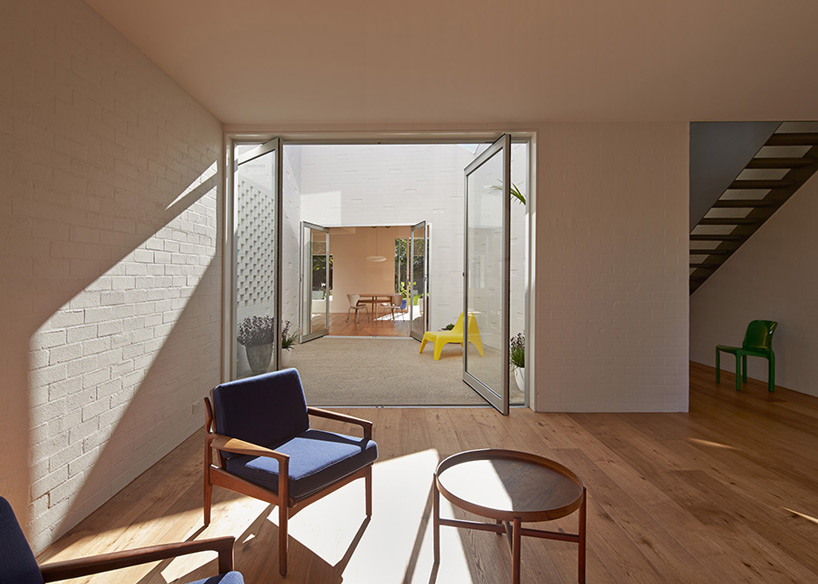 the central courtyard links the front and back of the house together
photo © peter bennetts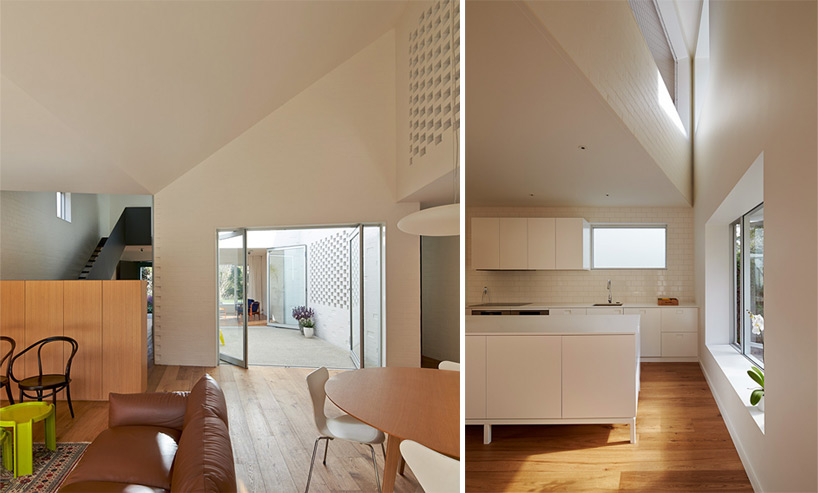 photos © peter bennetts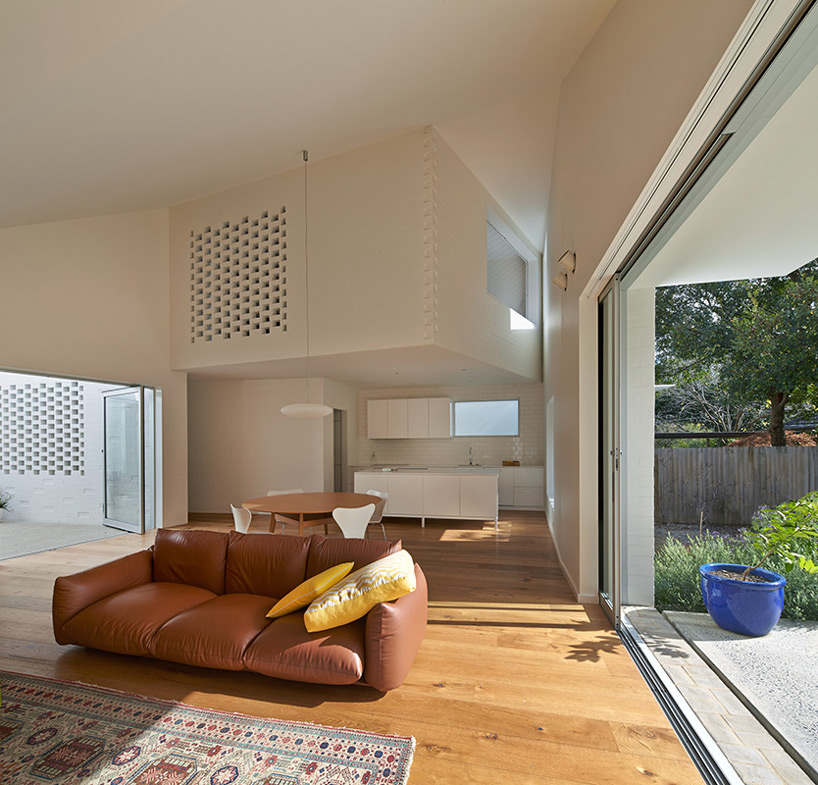 an upper level children's playroom is partially connected to the living area via an openwork brick portion of the wall
photo © peter bennetts
photos © peter bennetts
deep metal canopies extend from the façades to shade window and door openings
photo © peter bennetts
recessed bricks create an irregular patterning across the house's elevations
photo © peter bennetts
photo © peter bennetts
front elevation axonometric