may 25, 2011
bernardo rodrigues arquitecto: house on the flight of birds
'house on the flight of birds' by bernardo rodrigues arquitecto, st. michael island, the azores, portugal image © iwan baan
portuguese studio bernardo rodrigues arquitecto has completed 'house on the flight of birds', a single family home on st. michael island in the azores, portugal. informed by the landscape and the prevalent high winds and rain, the design looks to establish a strategy that allows the family to remain connected and exposed to the outdoors regardless of the conditions.
with photography taken by iwan baan, a series of stacked and intersecting volumes are linked by a dominant contoured form, which appears to cut directly through the home. developing a collection of variously sized sheltered terraces and an undulating roof top patio, the contrasting expression along with a dominant red wall, both defines the overall aesthetic and the organization of space.
side elevation image © iwan baan
on the main floor a progression of courtyards and corridors, housed within a receding body of glass, develops an experiential environment that is open and responsive to the surrounding environment. contoured ceilings and changes in elevation define the interior volumes, which range in spatiality and intimacy depending on their function.
staircase and sheltered terrace image © iwan baan
upstairs, the bedrooms are more enclosed and protected, contained within solid cubes that selectively open onto the landscape. on the roof, a tiered and curving platform crowns the structure and provides unobstructed views of the island's north shore.
a bold red wall and undulating volume define the overall structure image © iwan baan
front elevation image © iwan baan
interior image © iwan baan
internal courtyard image © iwan baan
kitchen image © iwan baan
living room image © iwan baan
stairway and integrated courtyard image © iwan baan
access to rooftop terrace image © iwan baan
rooftop image © iwan baan
contours of rooftop image © iwan baan
rooftop terrace image © iwan baan
an opening at the end of the terrace frames the landscape image © iwan baan
overall view image © iwan baan
entrance image © iwan baan
view from across view image © iwan baan
floor plan / level 0a image courtesy of bernardo rodrigues arquitecto
floor plan / level 0b image courtesy of bernardo rodrigues arquitecto
floor plan / level 1 image courtesy of bernardo rodrigues arquitecto
floor plan / level 2 image courtesy of bernardo rodrigues arquitecto
section image courtesy of bernardo rodrigues arquitecto
section image courtesy of bernardo rodrigues arquitecto
Save
oct 03, 2017
oct 03, 2017
sep 14, 2017
sep 14, 2017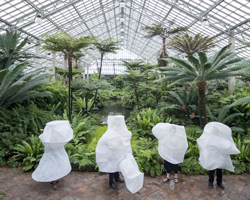 sep 12, 2017
sep 12, 2017
jun 28, 2017
jun 28, 2017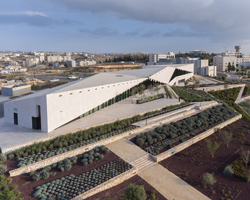 may 02, 2017
may 02, 2017
apr 24, 2017
apr 24, 2017