in its fourth edition, the CHART art fair is a danish event which presents 30 of the leading contemporary galleries from the nordic region. taking place in the royal danish academy of fine arts' kunsthal charlottenborg in copenhagen, the second CHART SOCIAL satellite event recently opened with an inflatable balloon pavilion by bjarke ingels group / BIG. named 'SKUM' – the danish word for 'foam' – the playful and bubble form was first erected at the roskilde festival and uses the same material as bouncy castles.

all images © jesper palermo / courtesy of CHART art fair
'the idea of using a bouncy castle as material came about because one can create any kind of structure with the material. it is inflatable and easy to pack down and inflate again, but it has been much harder to produce than we thought. the manufacturer gave almost up, and we were under a massive time pressure, but the result is the most beautiful you can imagine,' comments jakob lange, partner at BIG.
a playful dialogue and interaction between the pavilion and visitors is fostered; this is emphasized further by the colored LED lights that illuminates the rounded shape during the evenings. inviting visitors to walk beneath, BIG's response sees SKUM function both as a social beacon and a mobile volume that can be inflated to its complete form in seven minutes. the pavilion premiers at roskilde festival as tuborg bar before it travels to CHART art fair and then to aros aarhus art museum as part of their european culture capital program in 2017.
Save
Save
Save
Save
Save
Save
Save
Save
Save
Save
Save
oct 23, 2017
oct 23, 2017
sep 06, 2017
sep 06, 2017
jul 19, 2017
jul 19, 2017
jul 18, 2017
jul 18, 2017
jul 05, 2017
jul 05, 2017
apr 24, 2017
apr 24, 2017
oct 19, 2017
oct 19, 2017
oct 03, 2017
oct 03, 2017
sep 28, 2017
sep 28, 2017
sep 27, 2017
sep 27, 2017
aug 30, 2017
aug 30, 2017
aug 28, 2017
aug 28, 2017
oct 23, 2017
oct 23, 2017
oct 20, 2017
oct 20, 2017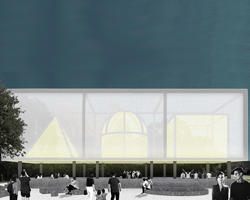 oct 20, 2017
oct 20, 2017
oct 19, 2017
oct 19, 2017
oct 18, 2017
oct 18, 2017
oct 18, 2017
oct 18, 2017