nov 17, 2016
BIG's mixed-use 'transitlager' nears completion in switzerland
architectural photographer laurian ghinitoiu has documented bjarke ingels group's much-anticipated 'transitlager' as it nears completion in basel, switzerland. the project, which was revealed back in 2011, forms part of a cluster of buildings dedicated to cultural programming. the scheme involves the addition of a new structure, which has been stacked on top of a former warehouse building in the city's dreispitz district.

all images © laurian ghinitoiu
at ground level, BIG's design contains commercial and retail outlets, with office space found above. meanwhile, the uppermost floors contain residences — many inside the new three-storey structure, which has been staggered to ensure views and natural light. doubling the building's size, the extension allows the transitlager to offer a range of spatial qualities. open and flexible plans can exist alongside bespoke units, while public programs complement the private residences above. the mixed-use nature of the development is intended to ensure that the site is activated 24 hours a day.

the 'transitlager' is nearing completion in basel, switzerland
'the stacking of two complimentary structures — one on top of the other — has generated a new take on the typology of the communal courtyard,' said bjarke ingels when the project was first unveiled. 'where the typical residential courtyard finds itself incarcerated by walls of program, the roofyards of the transitlager combine the tranquility and communal space of the courtyard with the sunlight and panoramic views of the penthouse. a penthouse for the people.' the mixed-use development is expected to fully open next year.

the scheme involves a new structure stacked on top of a former warehouse building

at ground level, the design contains commercial and retail outlets

the building will also be home to a variety of offices

the uppermost floors contain residences — many inside the new three-storey structure

the extension has been staggered to ensure views and natural light

the addition allows the 'transitlager' to offer a diverse range of spaces

public programs complement the private residences above

the mixed-use nature of the project is intended to ensure that the site is activated 24 hours a day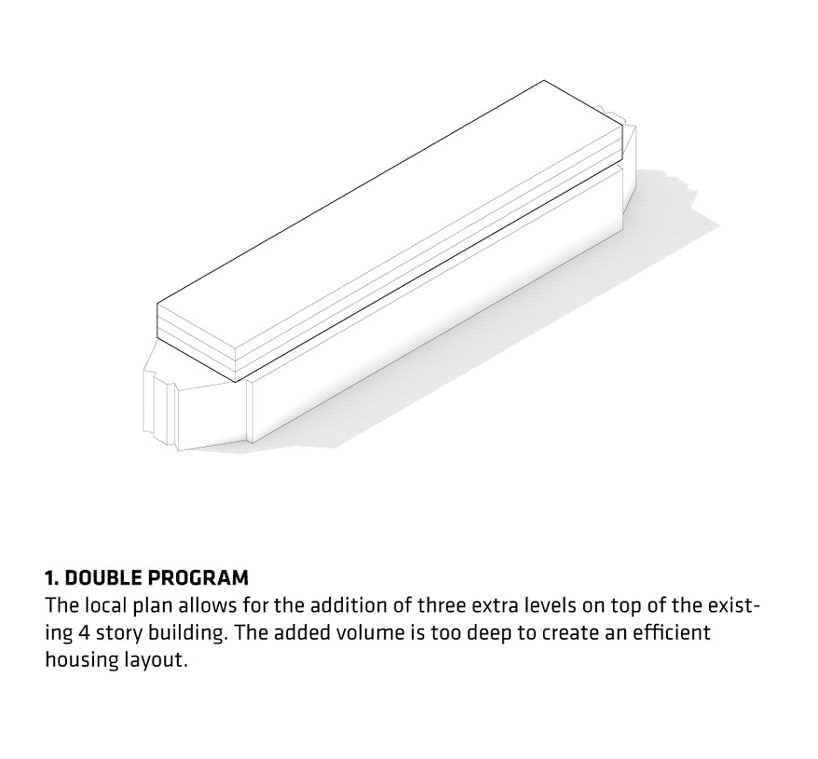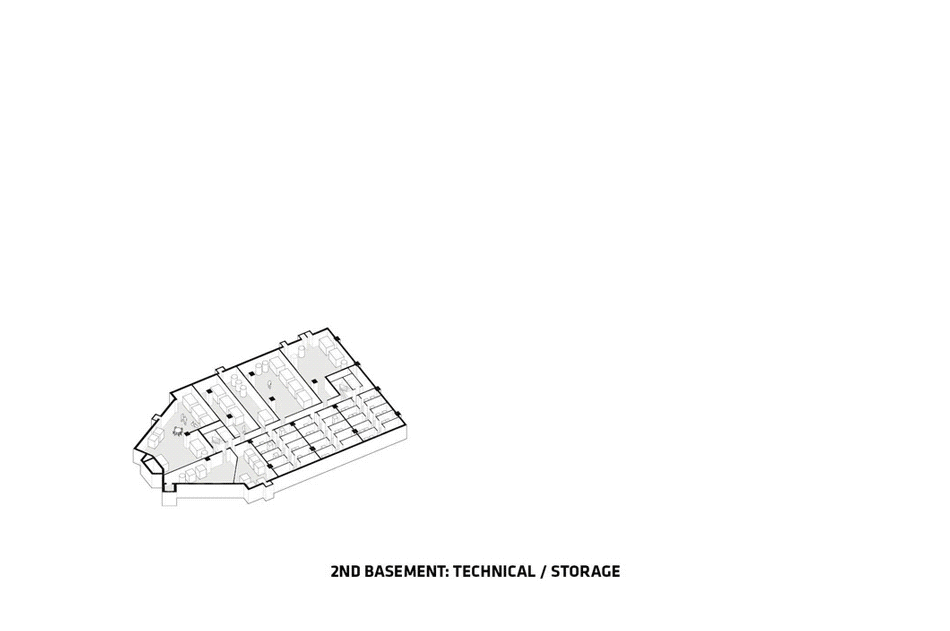 project info:
location: basel, switzerland
type: invited competition
size: 30,000 sqm
status: under construction
partners in charge: bjarke ingels, andreas klok pedersen, finn nørkjaer
project leader: jakob henke
team: agnete jukneviciute, alexandra gustaffson, andreas johansen, annette jensen, barbara srpkova, buster christensen, camila stadler, dennis rasmussen, dominic black, enea michelesio, erik de haan, gül ertekin, franck fdida, helen chen, ioannis gio, jan magasanik, jesper andersen, lorenzo boddi, marcelina kolasinska, teresa fernandez, martin voelkle, miao zhang, michael schønemann, mikkel marcker stubgaard, ole elkjaer-larsen, ricardo palma, ryohei koike, sergiu calacean, tobias hjortdal
Save
Save
Save
Save
Save
Save
Save
Save
Save
Save
Save
Save
Save
Save
oct 03, 2017
oct 03, 2017
sep 21, 2017
sep 21, 2017
sep 19, 2017
sep 19, 2017
aug 24, 2017
aug 24, 2017
aug 01, 2017
aug 01, 2017
jul 04, 2017
jul 04, 2017
oct 19, 2017
oct 19, 2017
oct 03, 2017
oct 03, 2017
sep 28, 2017
sep 28, 2017