bjarke ingels group (BIG) has revealed images of a floating city concept designed to withstand natural disasters like floods, tsunamis, and hurricanes. made up of a collection of hexagonal platforms which are moored to the ocean floor, the city can hold around 10,000 residents and has the facilities to produce its own power, fresh water, and heat. furthermore, 'oceanix city' is designed to grow, transform and adapt organically over time, evolving from neighborhoods to cities with the possibility of scaling indefinitely.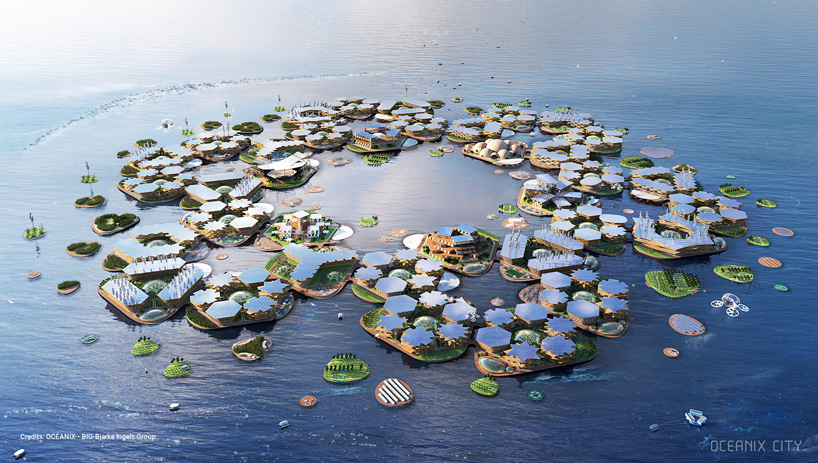 all images by BIG-bjarke ingels group
as part of UN-habitat's new urban agenda, floating cities non-profit OCEANIX, the MIT center for ocean engineering, BIG and partners propose a man-made ecosystem that is anchored in the UN sustainable development goals — channeling flows of energy, water, food and waste to create a blueprint for a modular maritime metropolis. renderings show a series of islands populated by mid-rise structures built using sustainable materials. BIG conceptualized the architecture so that it could be easily disassembled and reconfigured by future generations of architects.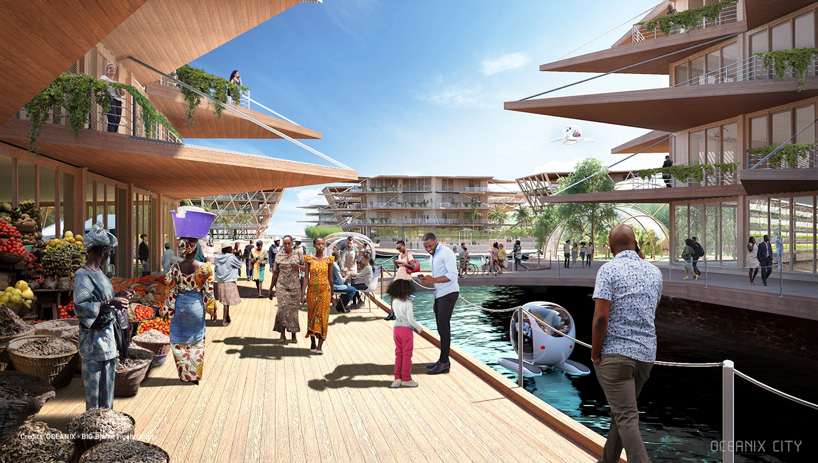 '9 out of 10 of the world's largest cities will be exposed to rising seas by 2050. the sea is our fate – it may also be our future,' says bjarke ingels, founding partner of BIG. 'the additive architecture can grow, transform and adapt organically over time, evolving from a neighborhood of 300 residents to a city of 10,000 — with the possibility of scaling indefinitely to provide thriving nautical communities for people who care about each other and our planet.'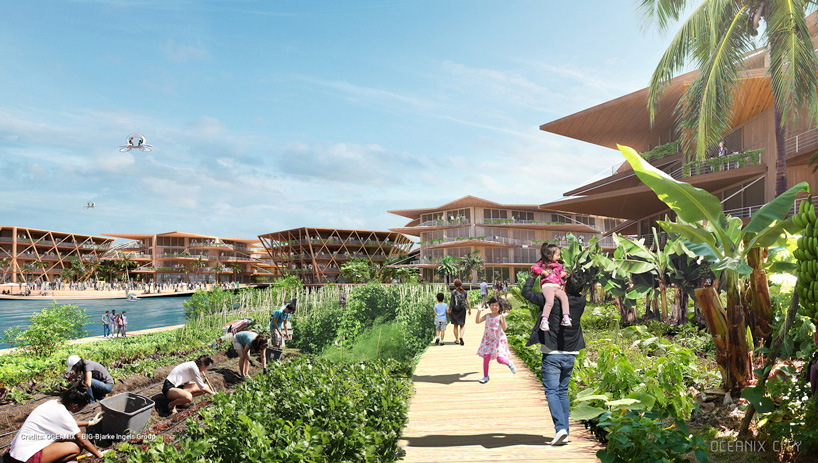 the floating city would sit off shore from major coastal cities, but could be towed to other locations in the event of a disaster. adding an extra element of safety, all structures would be designed to withstand floods, tsunamis, and category 5 hurricanes. the islands would be bolstered by biorock, a material with a limestone coating formed by exposing underwater minerals to an electric current. the self-repairing material becomes stronger overtime so can withstand harsh weather conditions, is three times harder than concrete, but can still be made to float.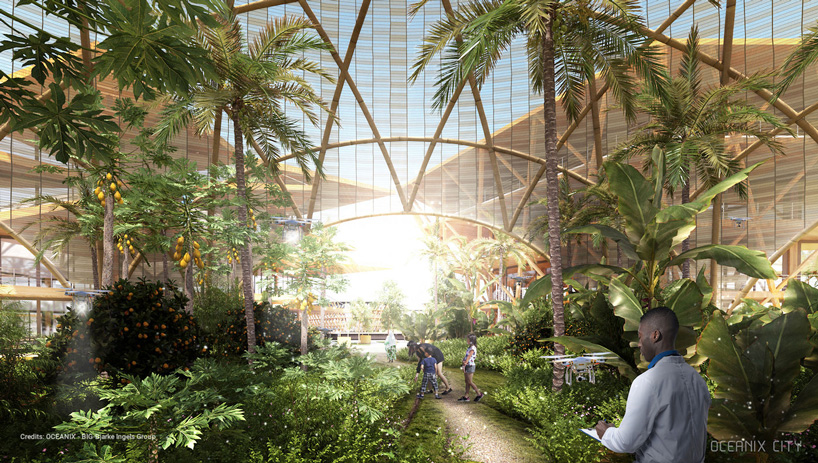 the project addresses housing shortages and threats from rising sea levels by imagining an environmentally friendly habitat. the villages wouldn't allow any high-emitting cars or trucks and would use pneumatic trash tubes to transport garbage to a sorting station, where it can be identified and eventually recycled.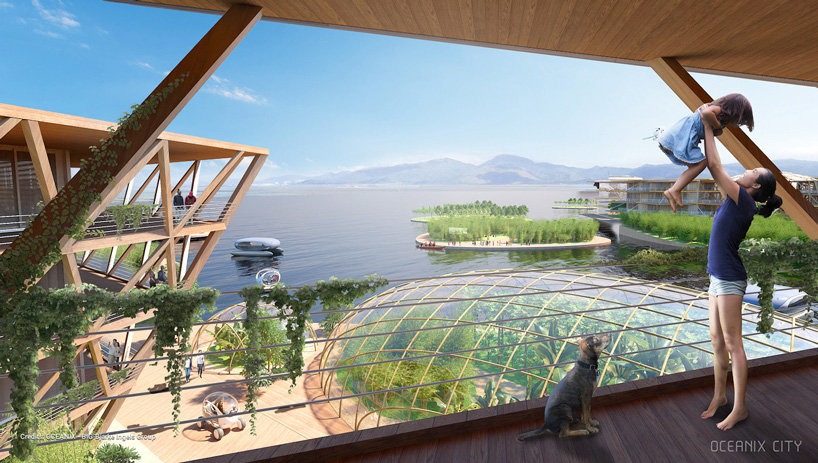 the concept could utilize other new technologies including driverless vehicles, drone deliveries, and ocean farming, which involves growing food beneath the surface of the water. cages underneath the platforms could harvest scallops, kelp, or other forms of seafood. meanwhile aquaponic systems would use waste from fish to help fertilize plants.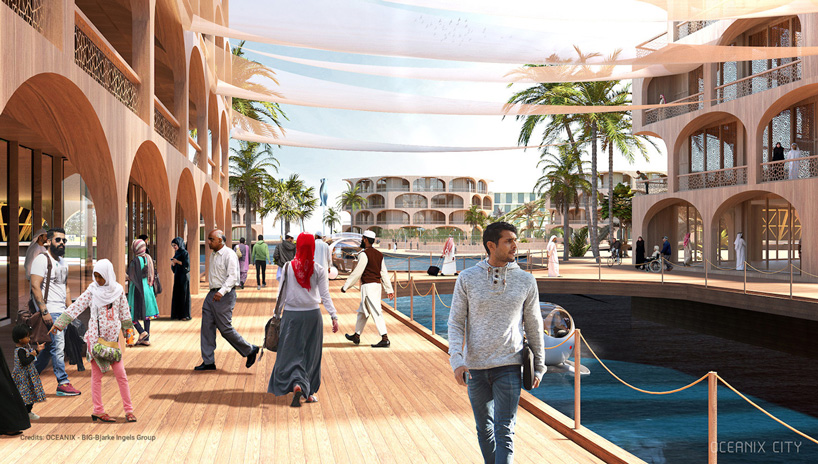 marc collins chen, co-founder and CEO of OCEANIX, said humans can live on floating cities in harmony with life below water: 'it is not a question of one versus the other. the technology exists for us to live on water, without killing marine ecosystems. it is our goal to make sure sustainable floating cities are affordable and available to all coastal areas in need. they should not become a privilege of the rich.'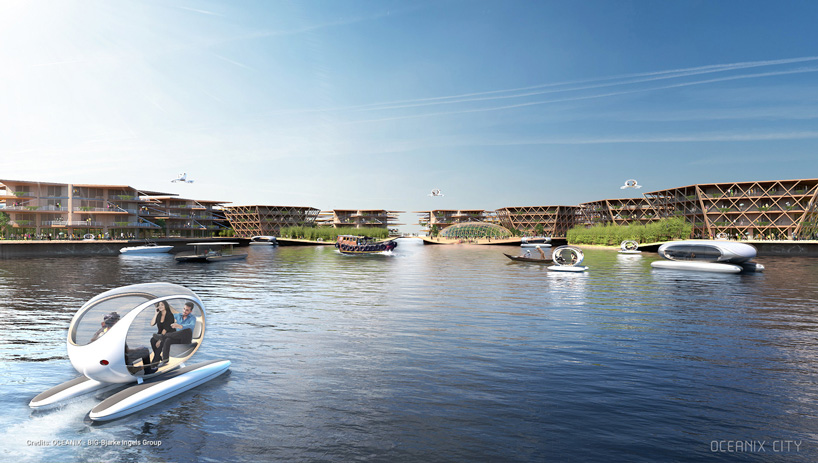 'we are the UN agency mandated to work with cities, be they on land or water,' says maimunah mohd sharif, the executive director of UN-habitat and UN under secretary-general. 'we are ready to engage in dialogue on sustainable floating cities to ensure this burgeoning sector is mobilized to good effect and for the benefit of all people.'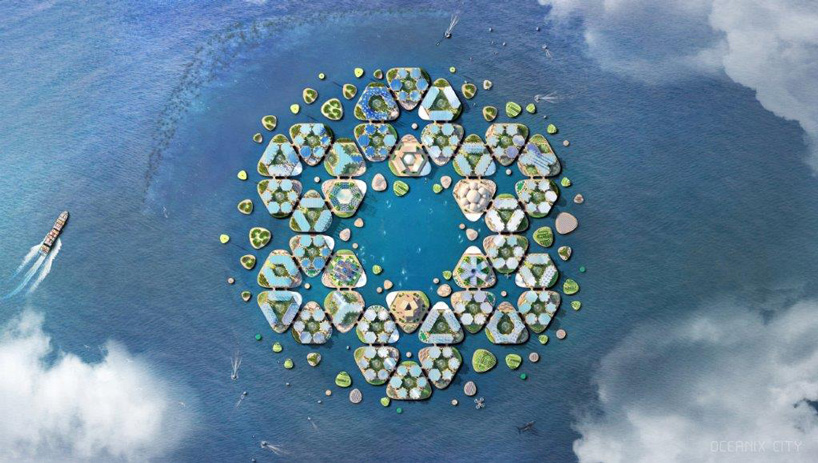 the concept was unveiled at a roundtable in new york on wednesday hosted by UN-habitat, the UN's coalition on affordable and sustainable housing. the project's other collaborators include MIT's center for ocean engineering, the explorers club, and OCEANIX, a non-profit group investing in floating cities on this new marine frontier.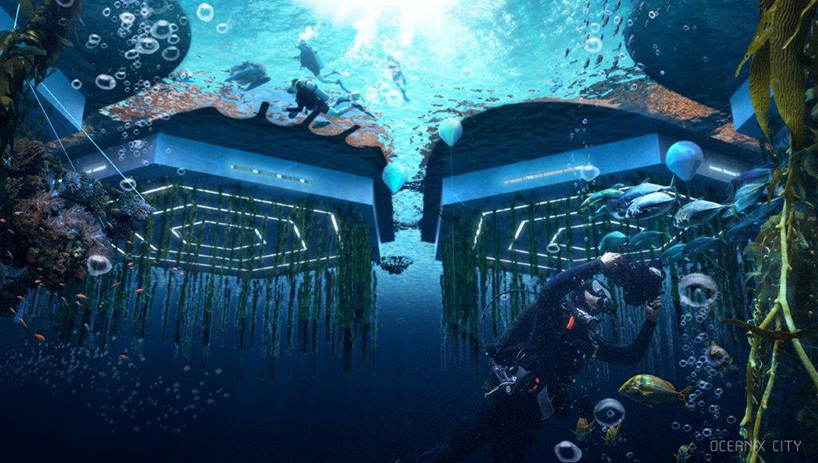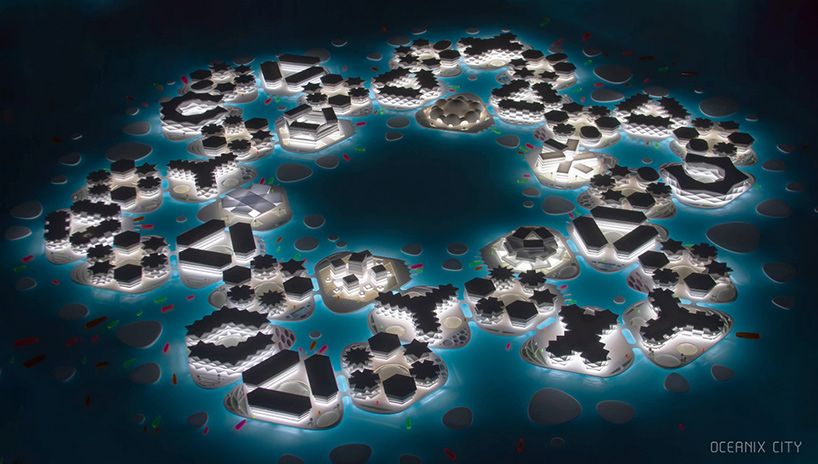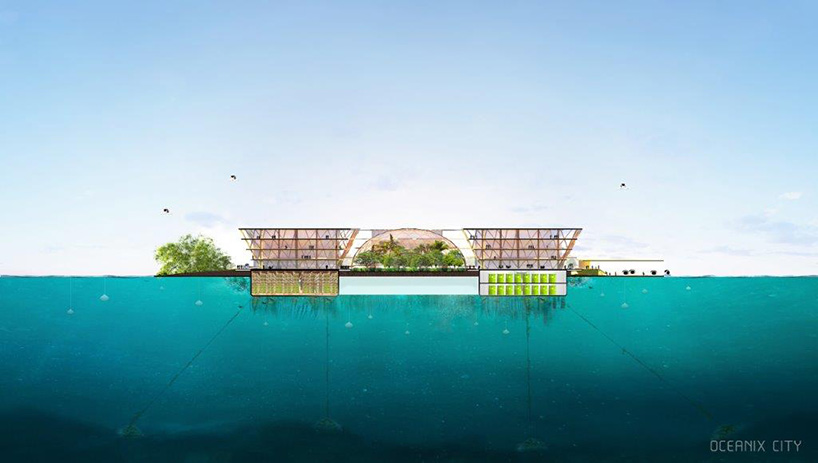 project info:
client: oceanix
size: 75 hectares
collaborators: MIT center for ocean engineering, mobility in chain, sherwood design engineers, center for zero waste design, transsolar klimaengineering, global coral reef alliance, studio other spaces (olafur eliasson and sebastian behmann), dickson despommier
BIG–bjarke ingels group —
partners-in-charge: bjarke ingels, daniel sundlin
project leaders: alana goldweit, jeremy alain siegel
team: andy coward, ashton stare, autumn visconti, bernardo schuhmacher, carlos castillo, cristina medina-gonzalez, jacob karasik, kristoffer negendahl, mai lee, manon otto, terrence chew, thomas mcmurtrie, tore banke, tracy sodder, walid bhatt, will campion, yushan huang, tore banke, ziyu guo
jun 30, 2020
jun 30, 2020
jun 25, 2020
jun 25, 2020
may 27, 2020
may 27, 2020
feb 21, 2020
feb 21, 2020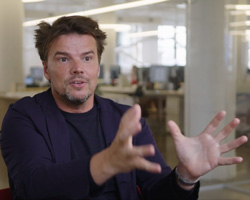 feb 08, 2020
feb 08, 2020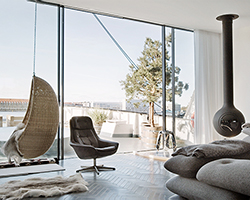 jan 20, 2020
jan 20, 2020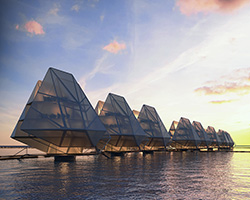 jun 22, 2020
jun 22, 2020
jun 19, 2020
jun 19, 2020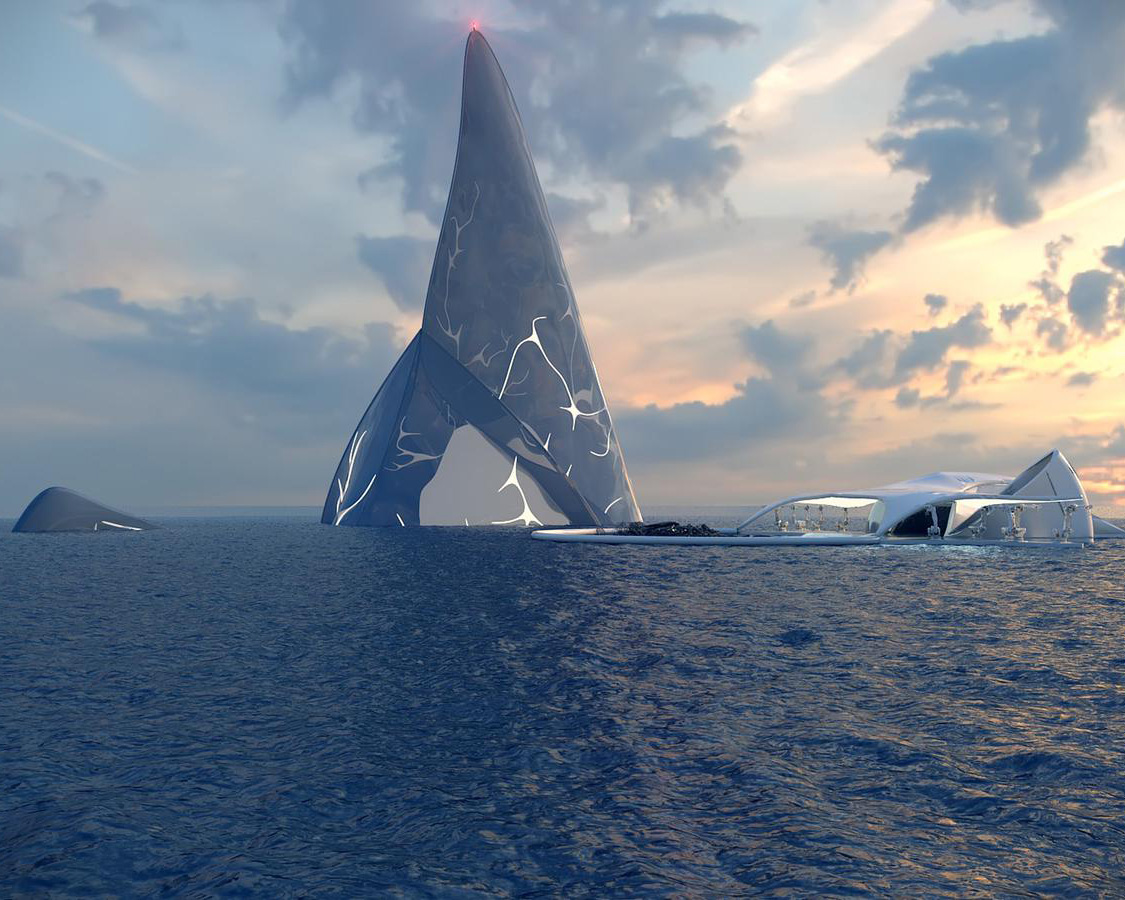 may 28, 2020
may 28, 2020
a diverse digital database that acts as a valuable guide in gaining insight and information about a product directly from the manufacturer, and serves as a rich reference point in developing a project or scheme.