BIG / bjarke ingels group has revealed proposals to realize their first project in los angeles, california. the mixed-use scheme is poised to be a sizeable mixed-use development for the city's rapidly growing arts district, based along the los angeles river. the first images of the development — 670 mesquit — display a concrete grid superstructure reminiscent of a ziggurat form that encloses a recessed glass volume, and will be customizable by each tenant to fit their specific and changing needs. the fit-out of each space creates an open and inviting architecture with generous outdoor space, as each of the frames is topped with a landscaped terrace. 

all images © bjarke ingels group
developed by vella group, the scheme will reach approximately 30-storeys at its highest point. the realization of BIG's arts district proposal will help enliven the warehouse neighborhood along the river, creating an area of cosmopolitan urbanism.
'the arts district is experiencing a rapid renaissance, drawing creatives from all fields from fine arts to engineering. we have asked ourselves if we can renew the arts district by embracing rather than replacing the qualities that have spawned this unique urban culture. we have imagined a hybrid of two unique typologies: the downtown warehouse and the case-study house. like a flexible framework the project operates on two scales: the big bare bones of the buildings and the human-scale completion for its individual inhabitants. the freedom of the warehouse loft meets the individual customisation of the stick-built case study house. as a gateway to the arts district and the LA river, it will constitute a major step toward reclaiming and transforming the river bank into a vital new urban landscape that can be enjoyed and appreciated by residents and visitors to this vibrant part of los angeles.' – bjarke ingels, founding partner, BIG

the scheme will aim to renew the arts district instead of replacing the qualities that already exists

the superstructures will have varying floor heights

retail and restaurants will occupy the ground level spaces

the site is based along the los angeles river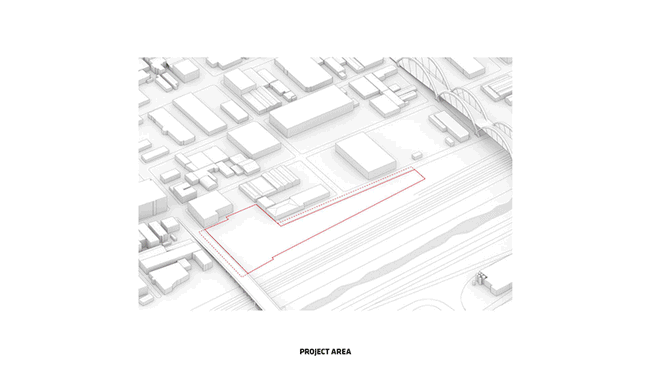 model showing that each of the frames topped with a landscaped terrace

model displaying the L-shaped structure
Save
oct 30, 2017
oct 30, 2017
oct 30, 2017
oct 30, 2017
oct 30, 2017
oct 30, 2017
oct 29, 2017
oct 29, 2017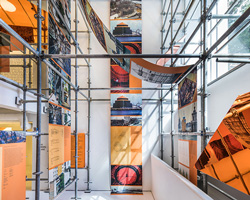 oct 27, 2017
oct 27, 2017
oct 26, 2017
oct 26, 2017
oct 19, 2017
oct 19, 2017
oct 03, 2017
oct 03, 2017
sep 28, 2017
sep 28, 2017
sep 27, 2017
sep 27, 2017
aug 30, 2017
aug 30, 2017
aug 28, 2017
aug 28, 2017