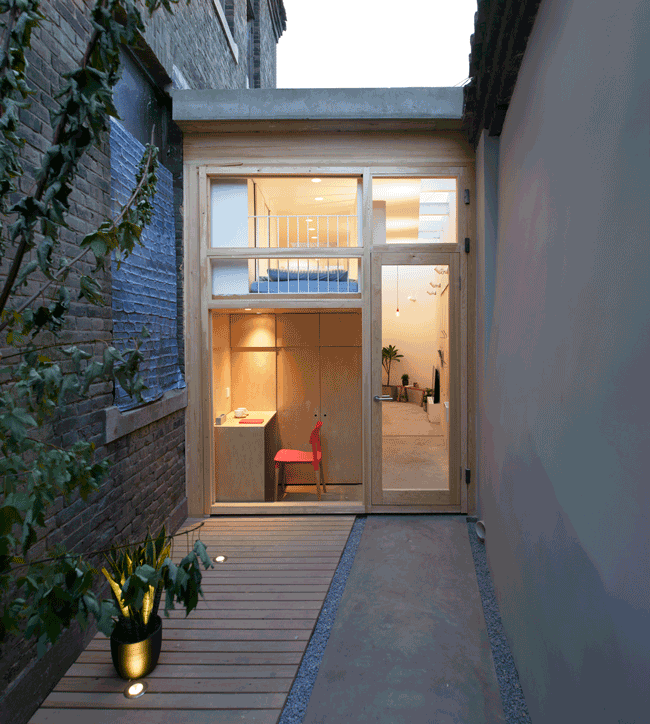 nov 25, 2016
B.L.U.E architecture studio inserts home for six within beijing hutong
despite the challenging L-shaped site and compact location, beijing-based firm B.L.U.E architecture studio has managed to sandwich a functional, comfortable home for a family of six in-between an existing hutong wall and two-storey building. located in a hutong neighborhood in the historical center of beijing, the project addresses the small 43 sqm layout with a response that maximizes storage, space-saving methods, light and height to create an illusion of a more spacious living area.

the entrance from the rear features a wooden frame with glass which doubles as a huge door
all images © ruijing photo / BLUE architecture studio
light streams through a skylight which runs the length of the ceiling while a wooden box has been inserted on the entire left hand side of the ground floor. this double height element functions as the living room, dining room, bedroom, study and bathroom. these compartmentalized spaces enables flexibility and the continuous openess encourages communication between family members. at the same time, the folding and sliding walls ensure each individual can have their own independent space.

the continuous open space encourages opportunities for communication between family members
the size of each program was planned in according to the height of the family member's activities in the different functional areas. the open space of the upper level hosts the children's bedroom and play area that is decorated with carpets and netting. the soft materials ensure safety and promotes a warm and playful atmosphere.

wooden boxes have been inserted on one side to function as a livingroom, dining room, bedroom, study and WC
B.L.U.E architecture studio adopted methods from the public spaces and recent development of hutong spaces in beijing. cues from japanese architecture are also evident throughout. the rear part of the dwelling features a full height timber and glass frame that can fully open. in turn, this oversized door bridges the living space and backyard together and diffuses the boundary between inside and outside.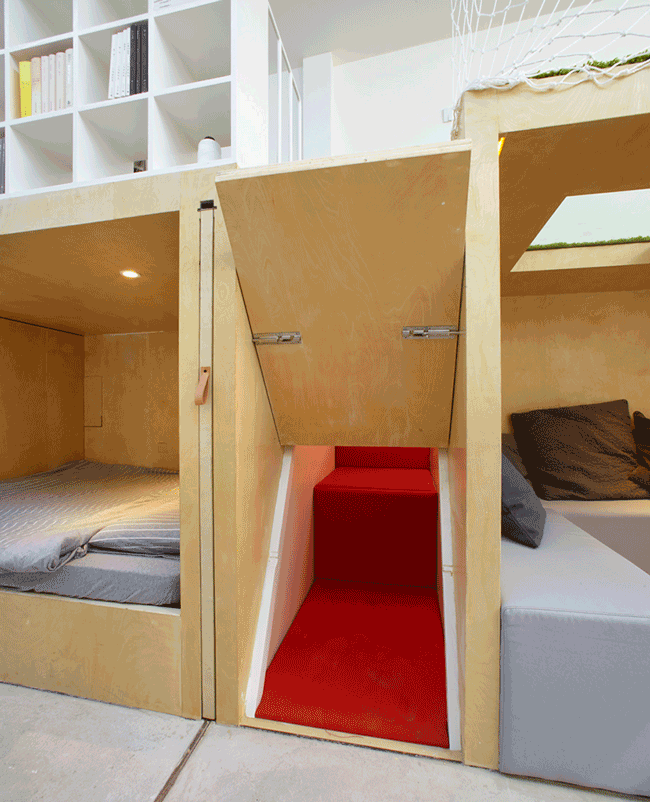 the upper level serves as the children's bedroom and play area

the architects have maximized space to ensure each individual has an independent living space

netting and grass-like rugs have been placed to soften the children's space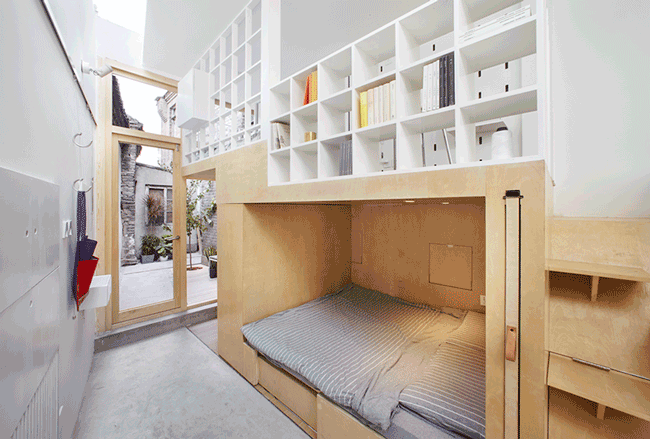 one of the bedroom areas can be pushed out to form a double bed or sofa went needed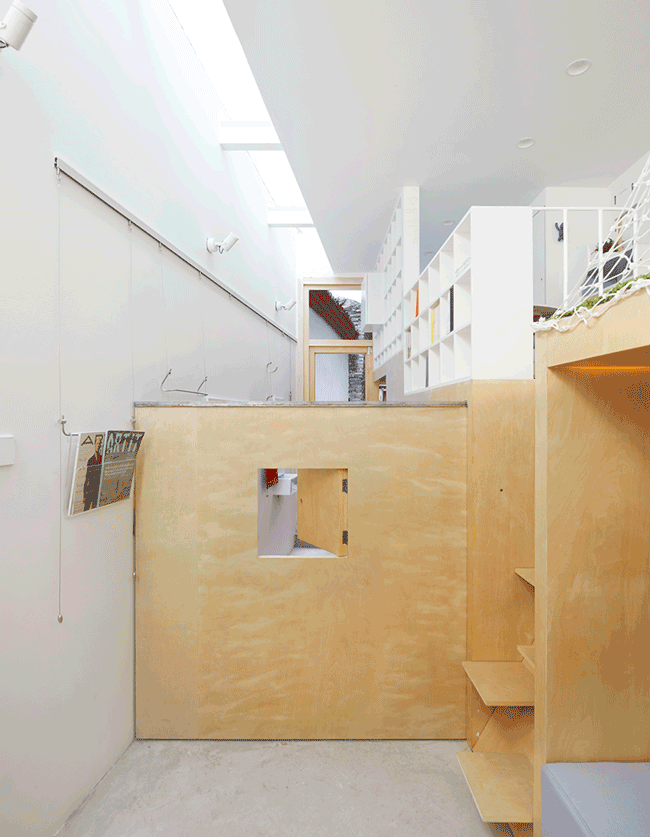 partitioning slides out to form boundaries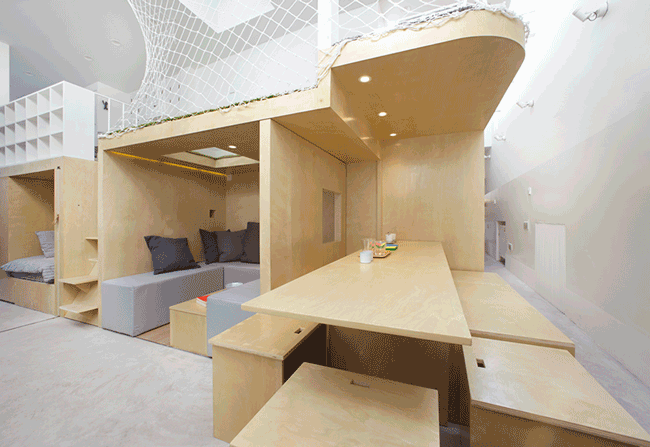 the living and dining area can fold out and be pushed back to accommodate more people

the design drew influence from public sharing spaces within traditional hutong spaces in beijing

the dengshikou hutong residence for a family of six in beijing
Save
Save
Save
Save
Save
Save
Save
Save
Save
Save
Save
Save
Save
Save
nov 01, 2017
nov 01, 2017
nov 01, 2017
nov 01, 2017
oct 25, 2017
oct 25, 2017
sep 08, 2017
sep 08, 2017
jul 28, 2017
jul 28, 2017
jul 27, 2017
jul 27, 2017
nov 01, 2017
nov 01, 2017
oct 29, 2017
oct 29, 2017
oct 18, 2017
oct 18, 2017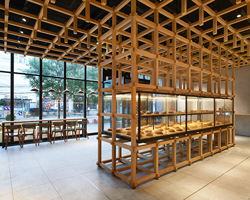 dec 23, 2016
dec 23, 2016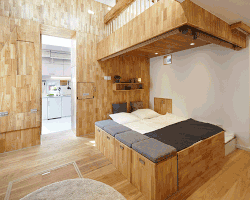 dec 01, 2016
dec 01, 2016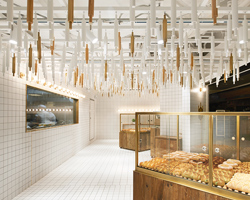 nov 29, 2016
nov 29, 2016
oct 18, 2017
oct 18, 2017
jul 28, 2017
jul 28, 2017
jun 21, 2017
jun 21, 2017
oct 29, 2017
oct 29, 2017
oct 16, 2017
oct 16, 2017
oct 11, 2017
oct 11, 2017