jul 19, 2016
brandon haw plans miami beach parking garage topped with private residences
located in miami's south of fifth district, '400 collins' is a mixed-use development, which, upon completion, will be the city's only luxury multi-residence car park. designed by new york-based practice brandon haw architecture, the property features four private-access residences in addition to a ground-floor hospitality space accessible to the public. adding to the region's history of architecturally innovative car garages, the scheme provides restaurant and private residential parking at ground level, with four storeys of public and valet parking above.

tubular shades form a changing color wave from one floor to the next
images courtesy of brandon haw architecture
brandon haw's design comprises an ever-changing façade, conceived to interact and engage with passersby. an outer layer of white vertical fins shade an inner skin of vibrant color. this reflects light between interior and exterior. irregularly spaced, the tubular shades form a changing chromatic wave from one floor to the next. the experience also varies according to vantage point, seasonal weather fluctuations, and the time of day.
the project intends to respect the character, scale, and spirit of the district, creating a parking garage that takes cues from the neighborhood's art deco residential buildings. in compliance with the ocean beach preservation district, the design team was mandated to ensure that no cars or their headlights would be visible from the street or from neighboring buildings, and that noise emanating from within would be mitigated. the scheme is being developed by allied partners.
project info:
location: 400 collins ave, miami beach, florida
development team: allied partners
design architect: brandon haw architecture
start: april, 2017 TBD
completion: late 2018
ground level: restaurant and private residential parking
levels 2-5:  public and valet parking
levels 6-7: residential units (4 total)
lot area: 19,500 sqf
restaurant/retail area: 7,160 sqf (199 seats)
residential area: 3,500 sqf per dwelling
parking spaces: 177 
Save
Save
Save
Save
Save
Save
Save
Save
Save
Save
Save
oct 29, 2017
oct 29, 2017
oct 19, 2017
oct 19, 2017
oct 19, 2017
oct 19, 2017
oct 18, 2017
oct 18, 2017
oct 11, 2017
oct 11, 2017
aug 11, 2017
aug 11, 2017
oct 30, 2017
oct 30, 2017
oct 30, 2017
oct 30, 2017
oct 30, 2017
oct 30, 2017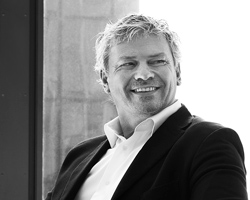 oct 16, 2016
oct 16, 2016
aug 10, 2017
aug 10, 2017
aug 08, 2017
aug 08, 2017
jun 28, 2017
jun 28, 2017