jan 12, 2017
cleanliness is key inside BUNKA hostel in tokyo by UDS
the 'bunka hostel' in tokyo is affordable accommodation for solo backpackers, couples to groups of travelers, all of which eager to experience the rich and diverse culture of the japanese capital. the hostel is structured around bunk-bed style dorms which have been designed to convey a sense of privacy despite sharing with others. the interior of bunka aims to deter away from the cliché characteristics of japanese accommodation that are used to target tourists. instead, a neutral and current space unfolds with a focus on cleanliness and only subtle hints its culture and design are evident.

all images © bunka hostel tokyo
UDS was the practice in charge of completing bunka hostel. the branding and logo derives from the symbol: 円 (circle in english) made up of small squares. the circle represents the 'connection between people= 縁 (bonding in english), and the orderly-looking grid pattern is the symbol of the cleanliness, trust, and sense of security. this grid has been deployed throughout the interior design and is seen in the bunk beds and signage. each bed unit in timber is bespoke and constructed of timber, steel and is closed off on three sides and entered through a curtain. japan-made tiles which are functional in terms of strength and resistant against stains and water.

the dorms feature bunk bed units

the double rooms are larger, with each slot clearly allocated with a number

the all girls dorm

the interior tried not to reflect the cliché japanese style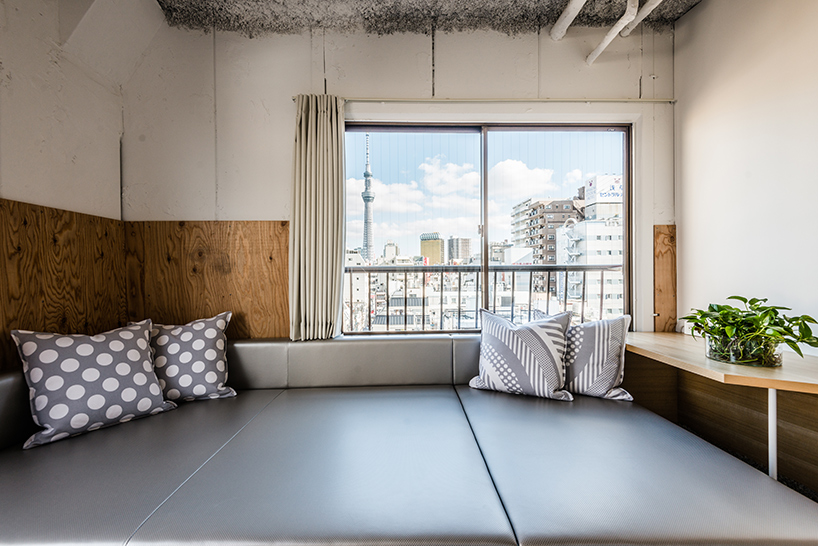 views of the surrounding tokyo cityscape

lounge area adjacent to sleeping area

lobby and restaurant

façade of bunka hostel

the bunk beds are original and specially designed made made of wood and steel
Save
Save
Save
Save
Save
Save
aug 14, 2017
aug 14, 2017
aug 11, 2017
aug 11, 2017
aug 02, 2017
aug 02, 2017
aug 01, 2017
aug 01, 2017
aug 01, 2017
aug 01, 2017
jul 25, 2017
jul 25, 2017