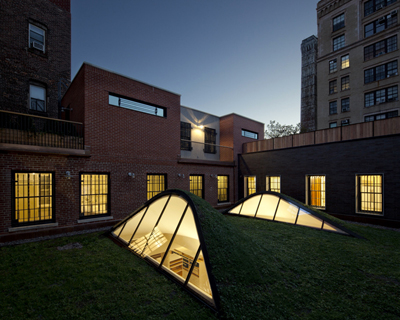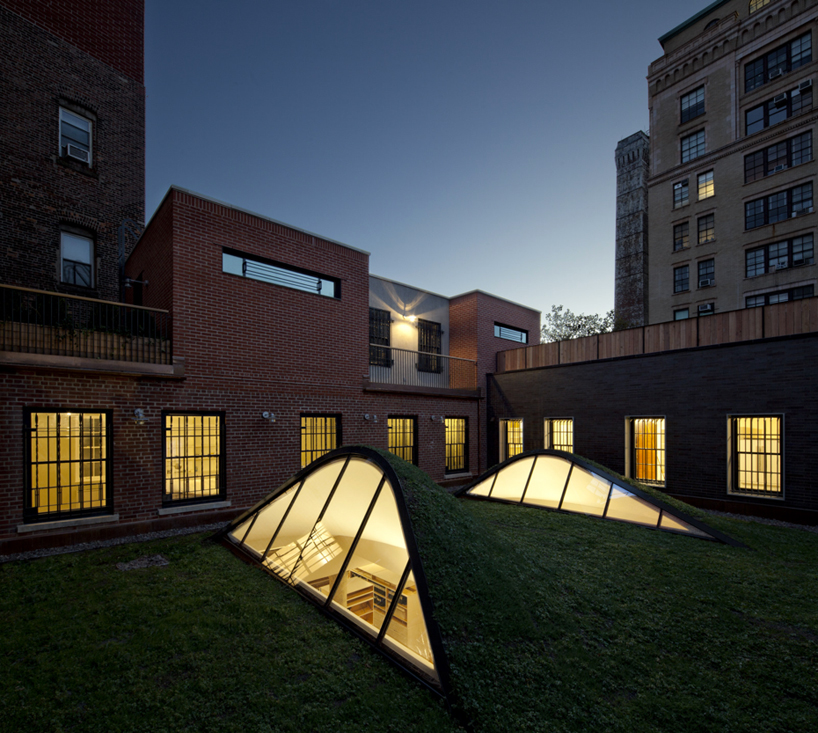 mar 26, 2013
caliper studio: roy lichtenstein residence + studio, new york
'roy lichtenstein studio + residence' by caliper studio, greenwich village, new york, USAimage © ty cole all images courtesy of caliper studio 
the late artist roy lichtenstein left behind a legacy of hard-edged pop art, characterized by bold outlines, striking benday dots and expressions lifted from comic books. two low greenwich village buildings converted by lichtenstein in the 1980's from metal shop and garage to residence and work space have now been converted into a sculpture garden and preserved component of his estate. brooklyn-based caliper studio took the unused 6000 square foot surface of eight aging rooftops and refitted them with an undulating expanse of flowering plants. lichtenstein's vibrantly-colored 'brushstrokes' and 'endless drip' now make their home in the rare patch of greenery in the theatric urban garden. enclosed by the neighboring mid-rises of manhattan's west side, the green roof continues the graphic forms in lichtenstein's work with two conspicuously curved concrete shell skylights that serve to lift the grassy plane with a warm yellow glow. the 'planted berm skylights' were designed and detailed by the in-house fabrication sector of caliper studio in collaboration with riverside builders. a 3-d model was used to create the formwork for CNC milling and a complex steel system created a reinforcing net buried in the concrete. steel, glass and plants come together to gesture a gentle fold in the landscape.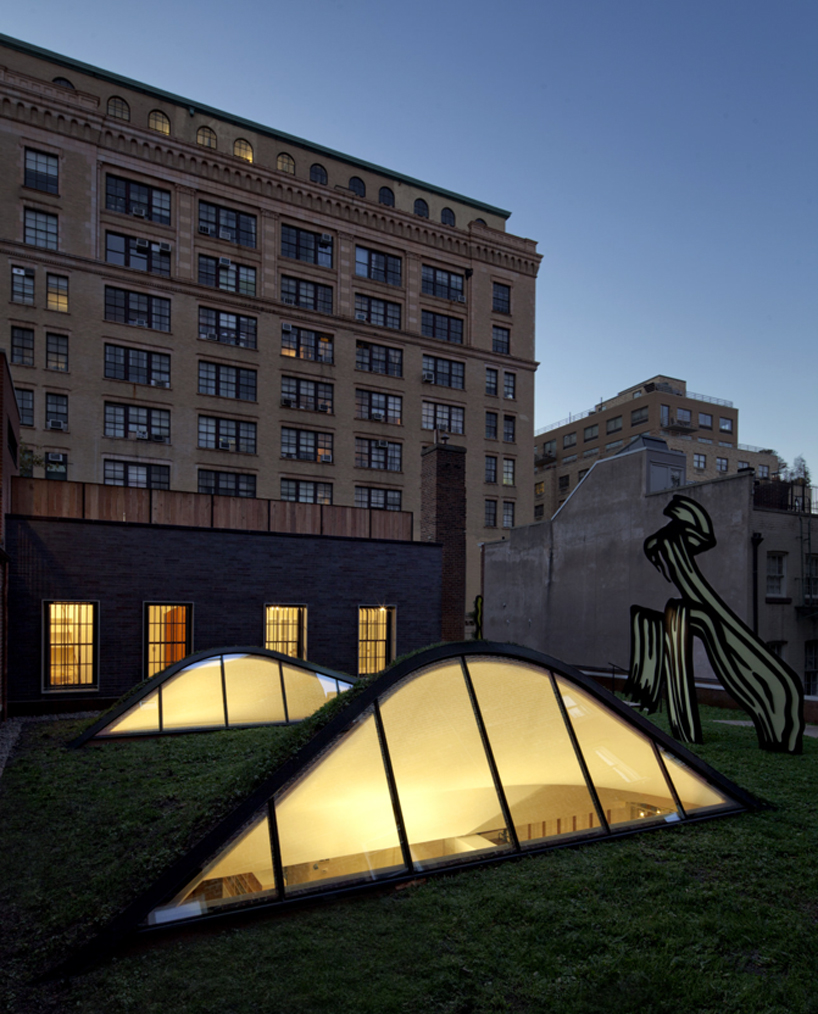 views of the skylightsimage © ty cole artwork © estate of roy lichtenstein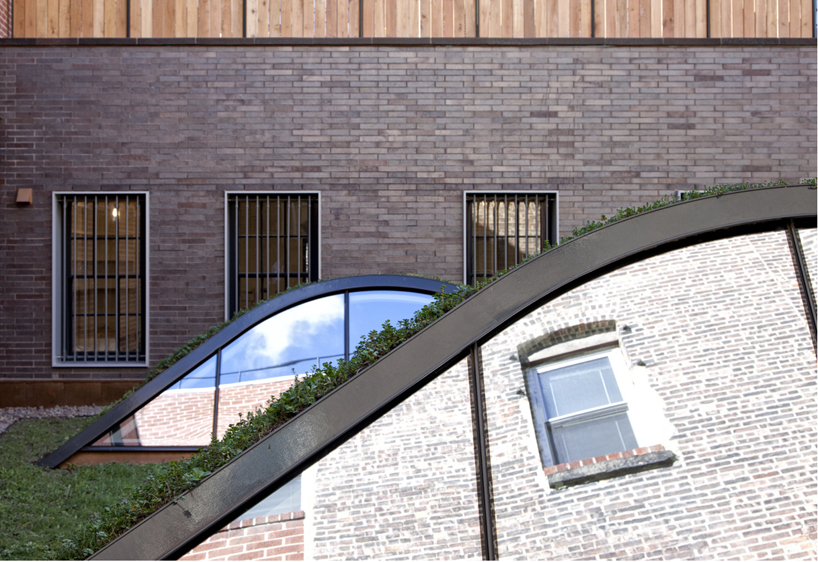 glass steel and grass meet with bold formalismimage © ty cole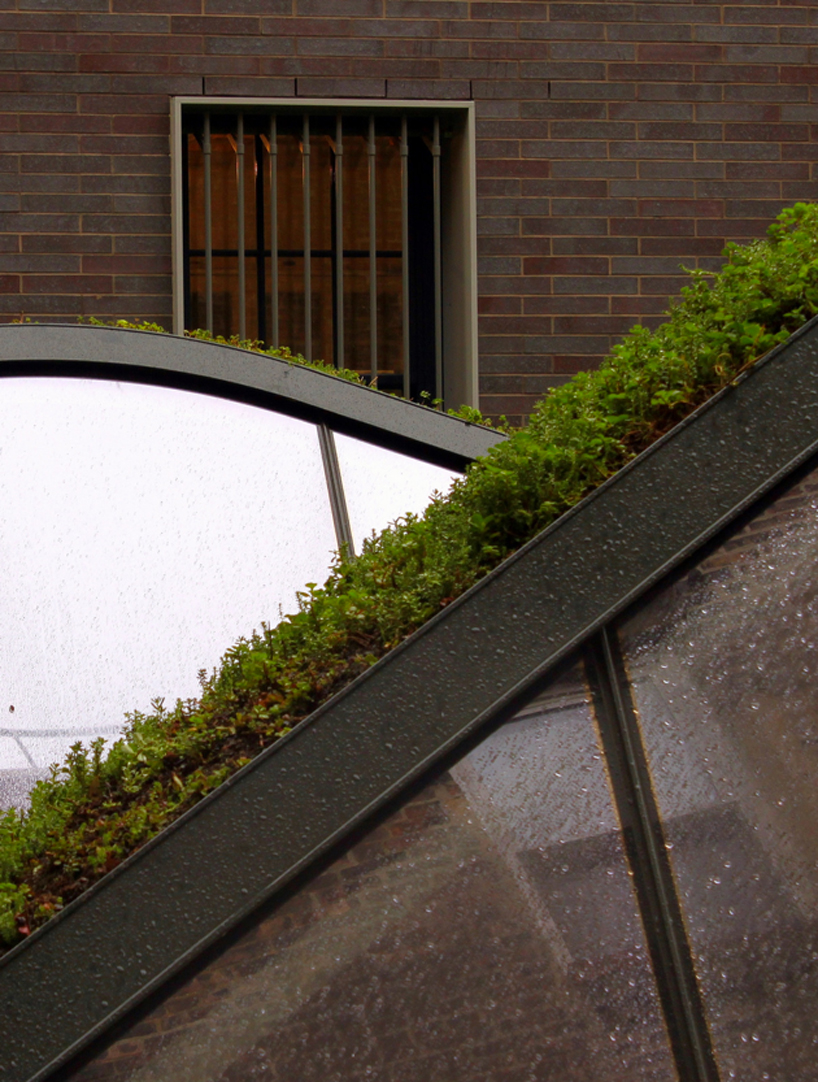 detail of the skylightimage © ty cole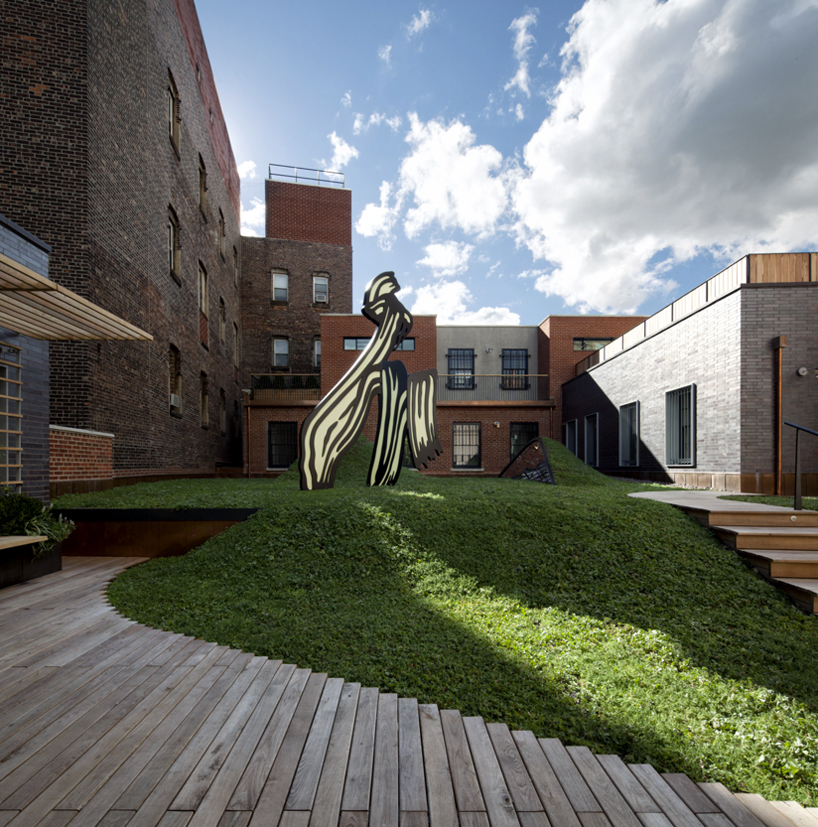 'brushstroke' finds a home in the urban gardenimage © ty cole artwork © estate of roy lichtenstein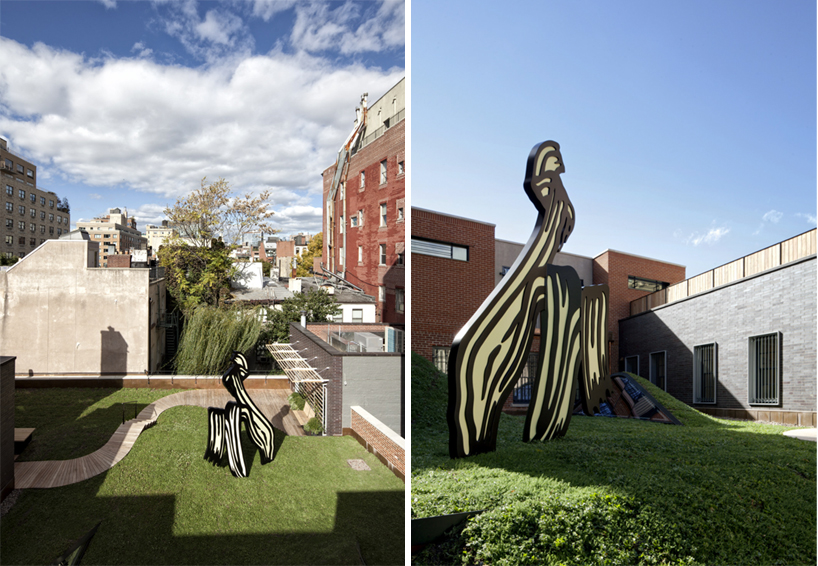 two views of the sculpture in the architectural contextimage © ty cole artwork © estate of roy lichtenstein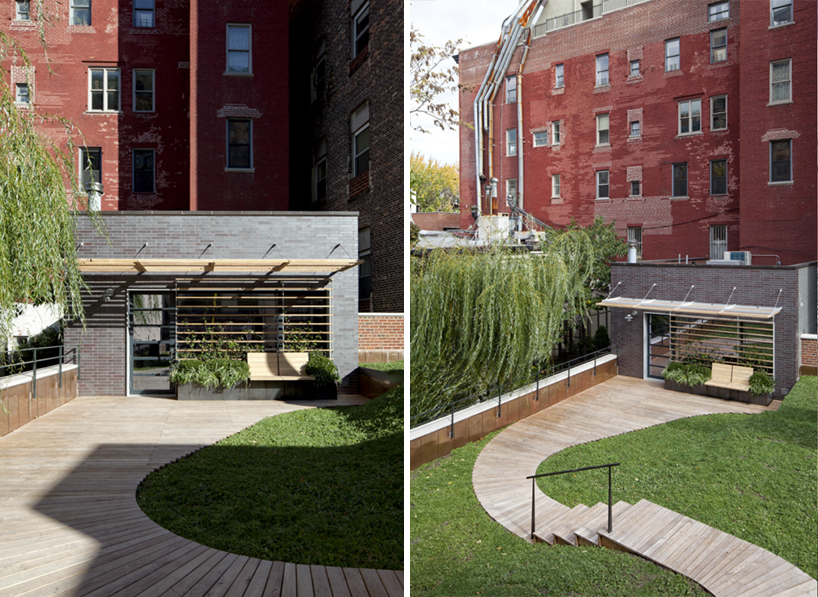 the penthouse meets the winding wooden deckimage © ty cole
the renovated kitchen and penthouse were rebuilt with rich materials, namely a dark reflective brick that meets a meandering, black locust wood deck. the sinuous path steps above the quiet landscape and alternatively acts as a viewing platform and contemplation space. preserving the late painter's studio was central to the project and required a careful reworking of the building systems so as to update the climate control mechanisms. the space maintains the artist's original artifacts, built-in wall easel system and paint-splattered floor.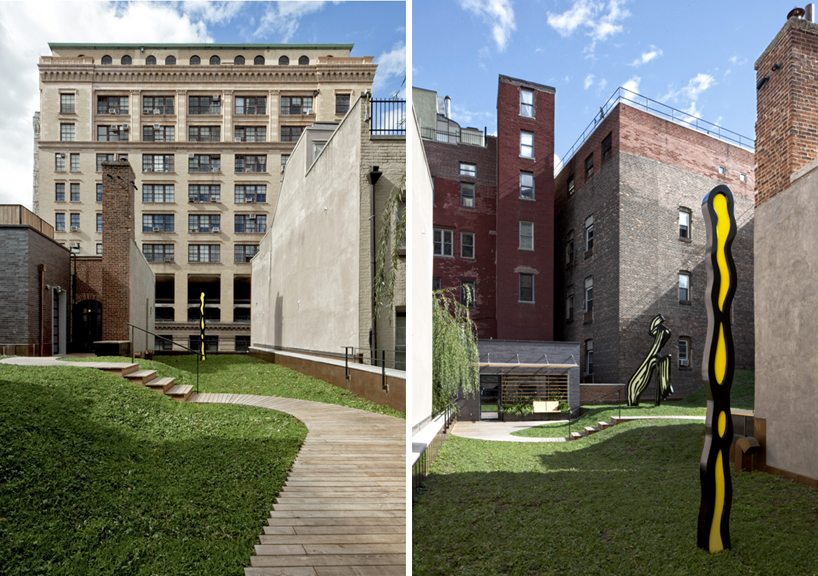 manhattan mid-rises enclose the famous 'endless drip'image © ty cole artwork © estate of roy lichtenstein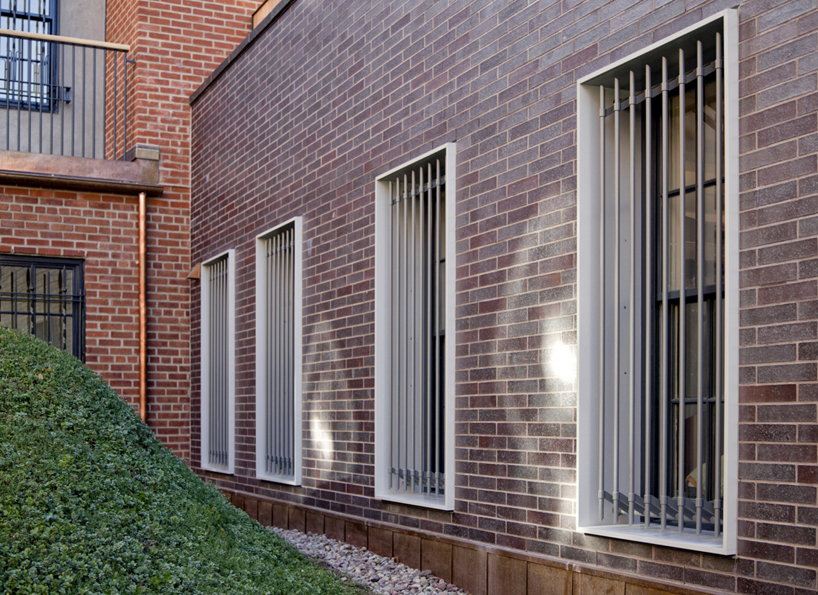 the architecture uses the existing west side masonry and renews in the buildingimage © ty cole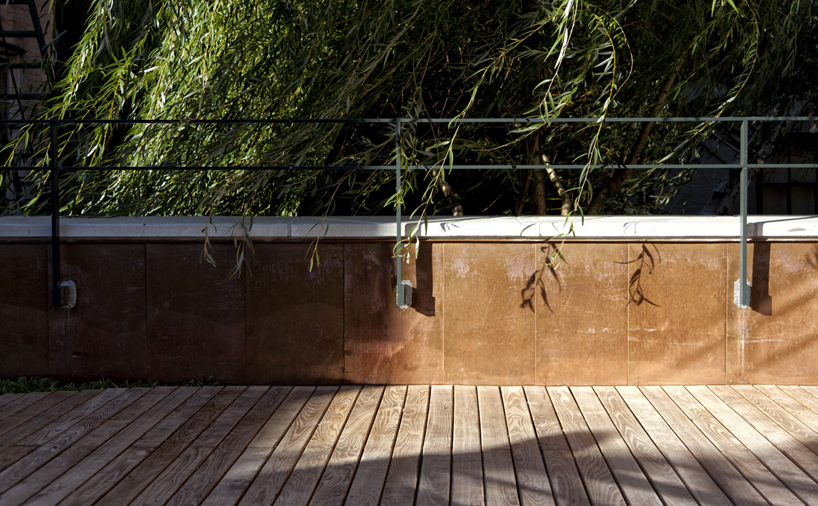 the deck is elevated from the landscape and can be a resting or viewing areaimage © ty cole
fabrication detail on a stepimage © ty cole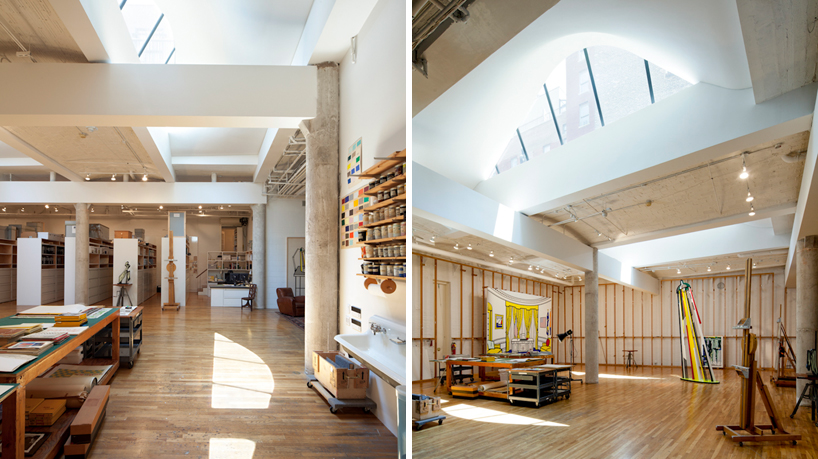 the preservation of the artist's studio was the heart of the projectimage © ty cole artwork © estate of roy lichtenstein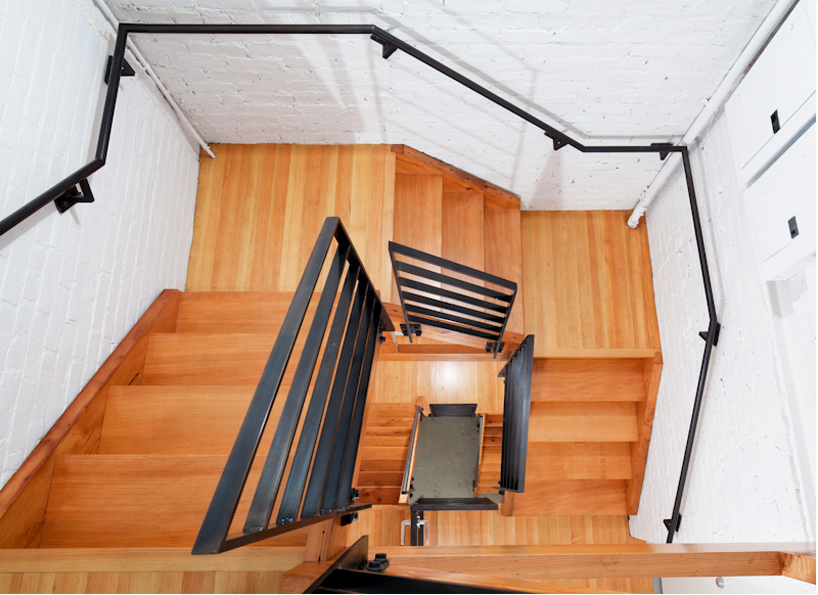 robust materials changed the quality of the interiorsimage © ty cole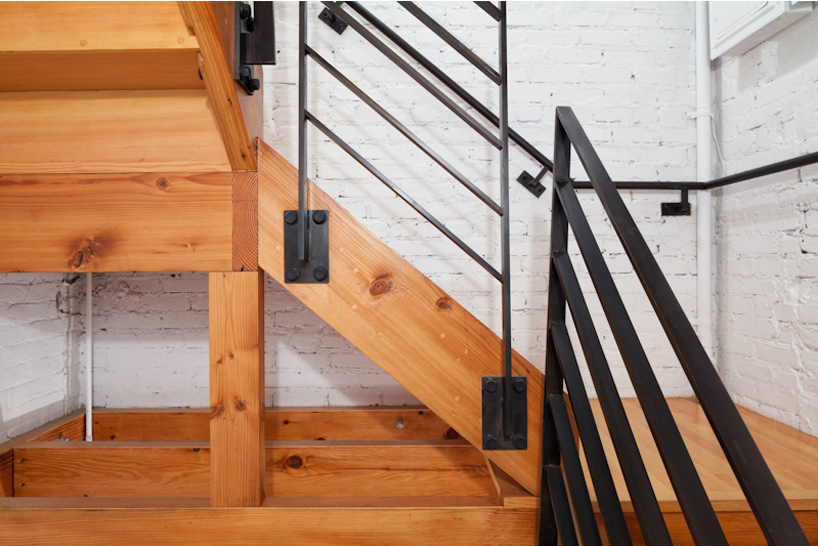 image © ty cole
penthouse viewimage © ty cole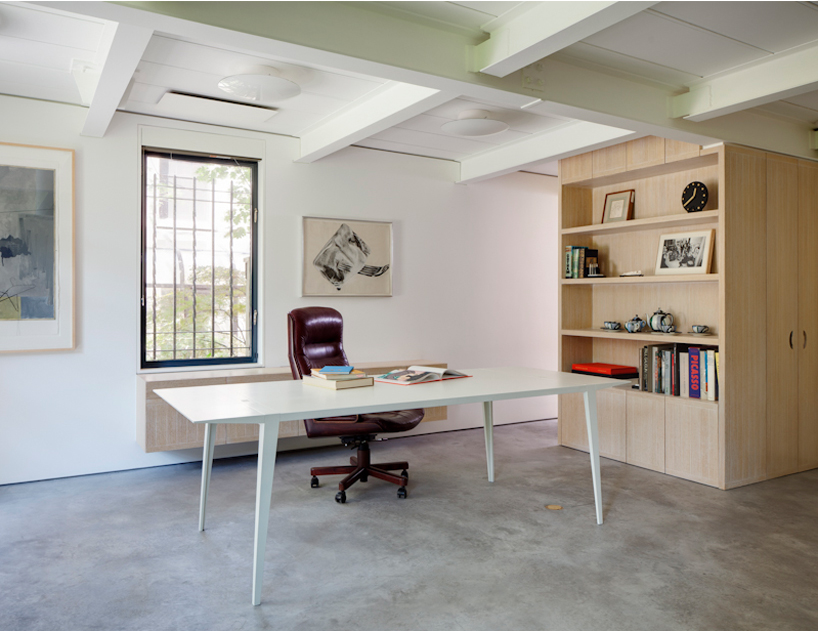 office viewimage © ty cole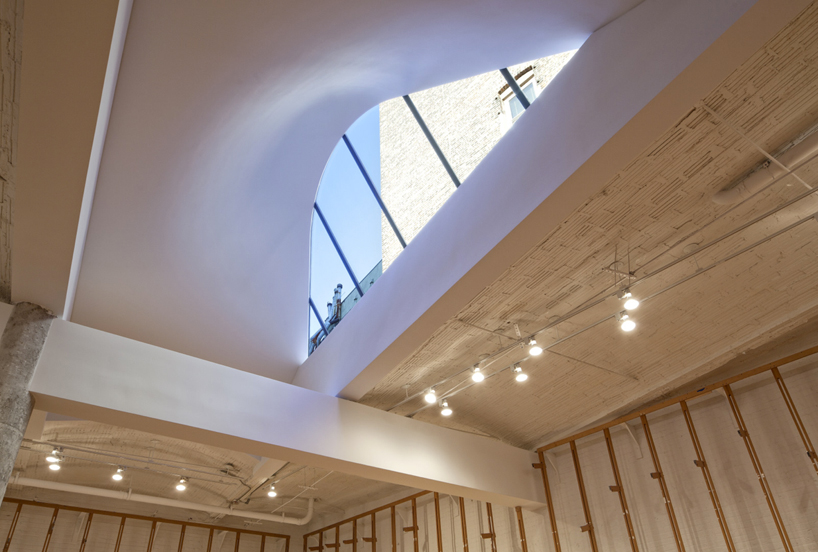 the skylights welcome diffused light into the spaceimage © ty cole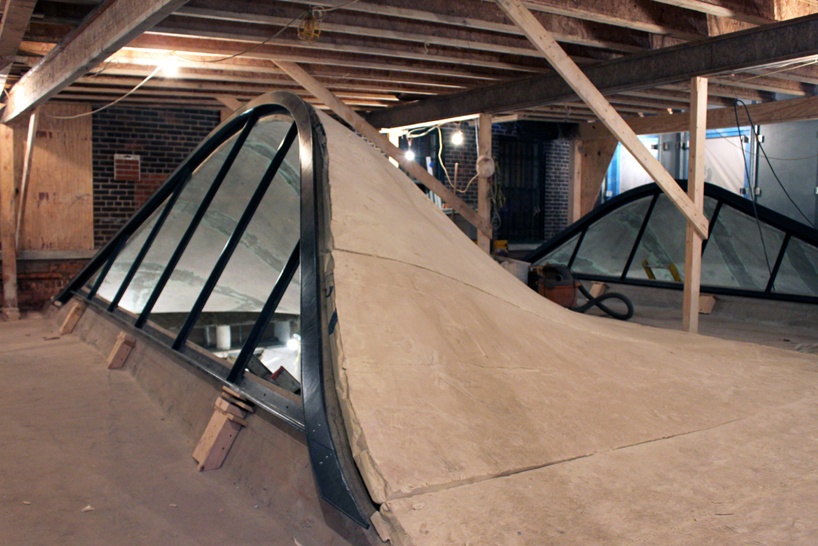 concrete shell viewimage © ty cole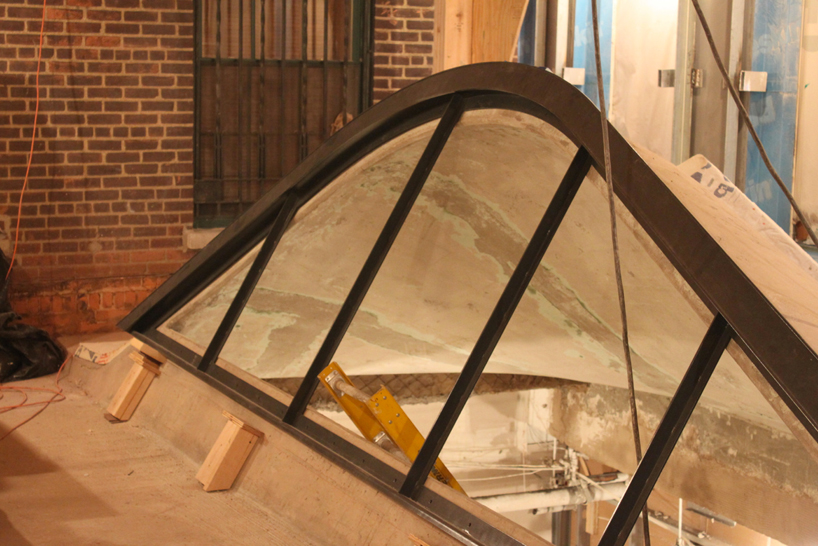 installation viewimage © ty cole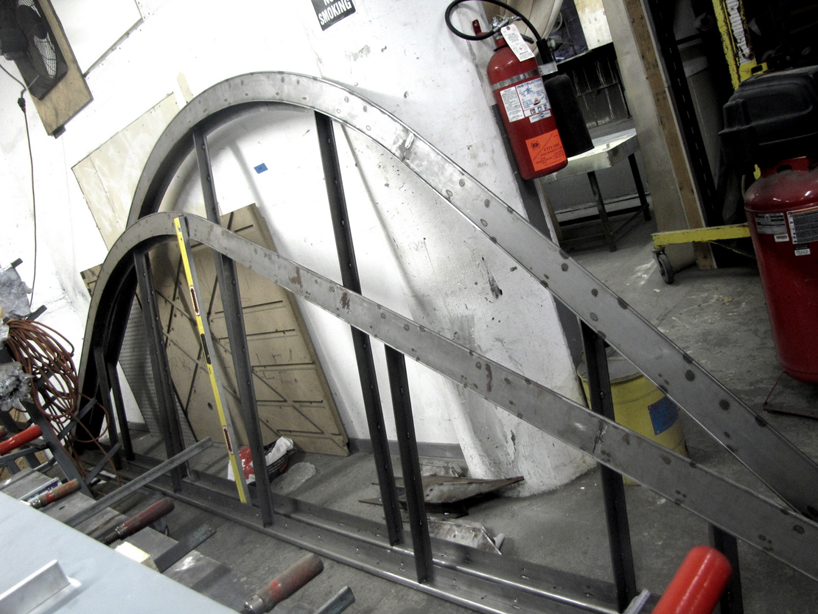 metal ribimage © ty cole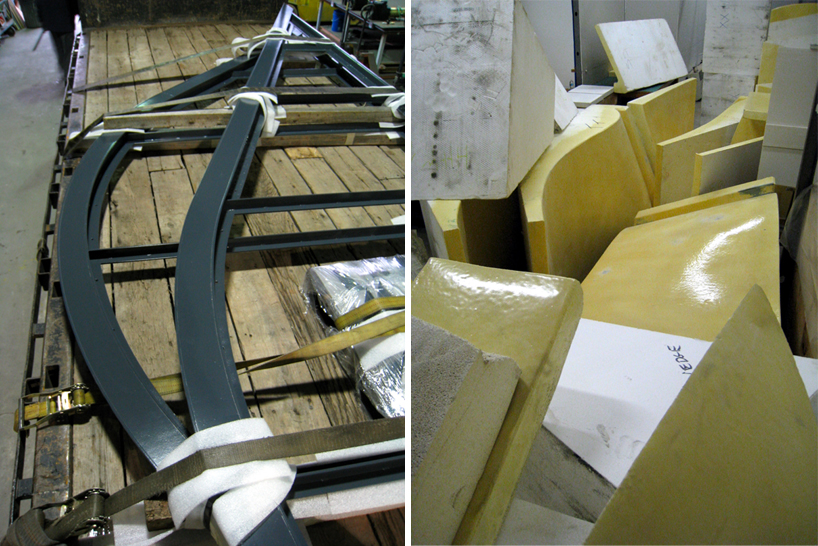 (left) transportation of metal rib(right) mother molds of the concrete shellimage © ty cole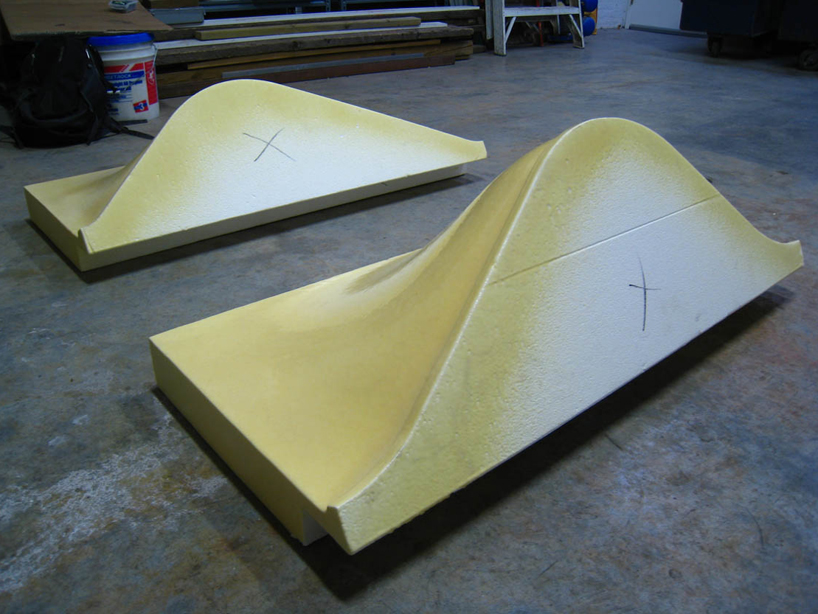 moldsimage © ty cole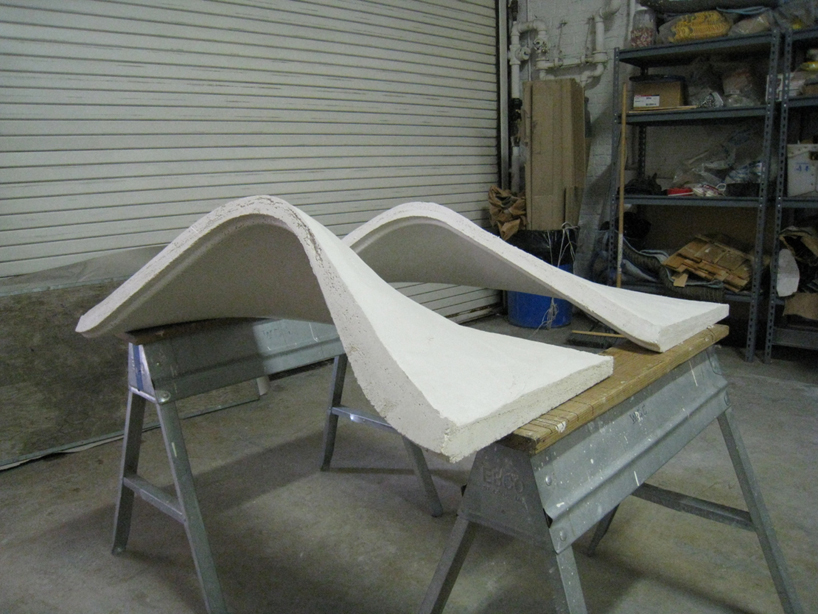 image © ty cole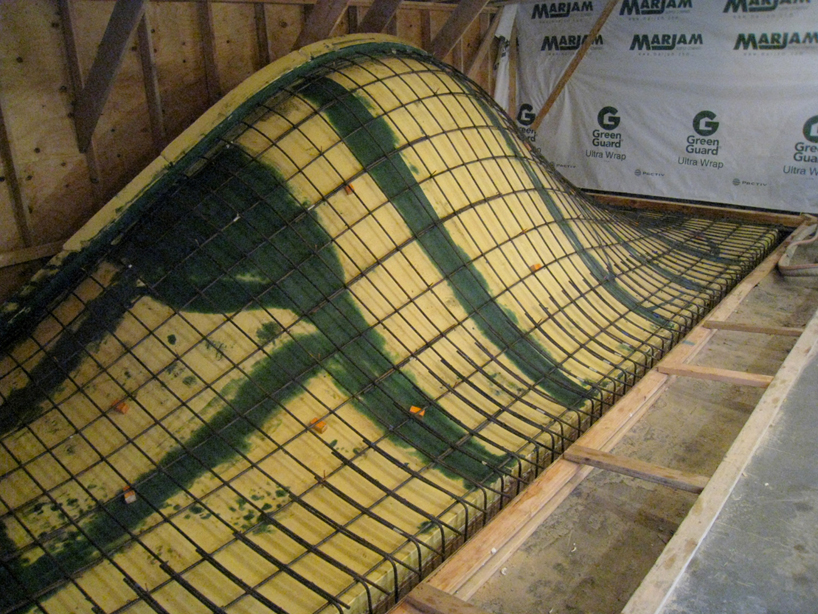 steel net for the reinforced concrete formimage © ty cole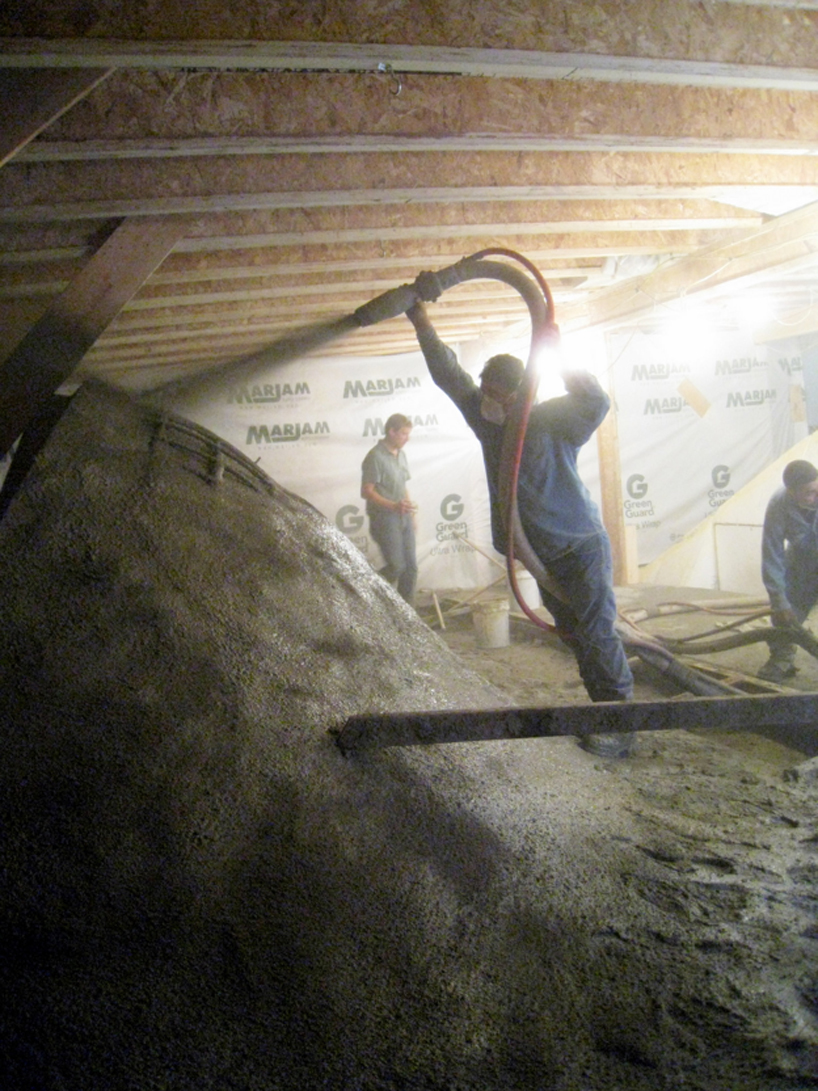 sprayed on concrete shellimage © ty cole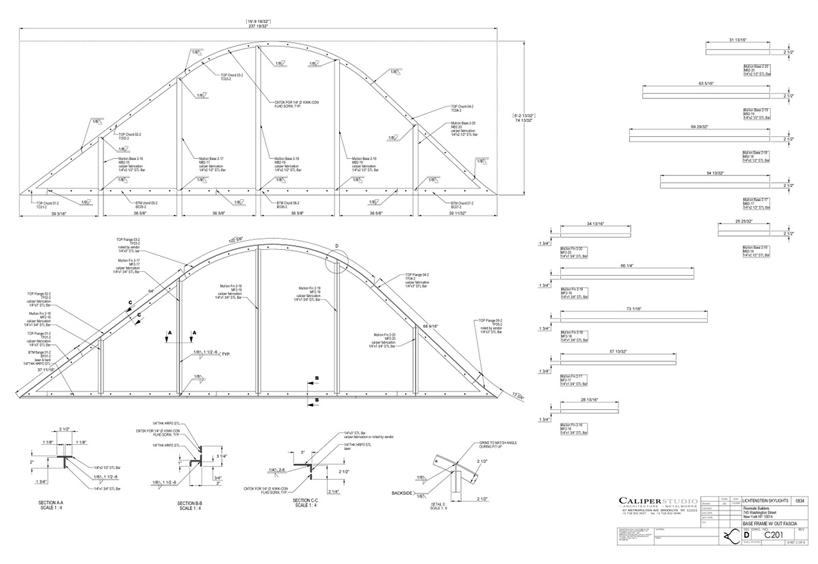 drawings of skylight joints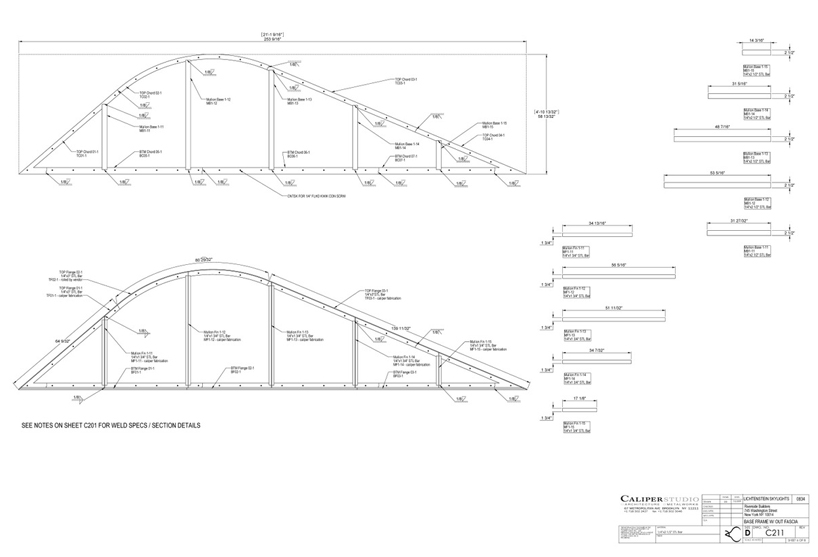 welding specifications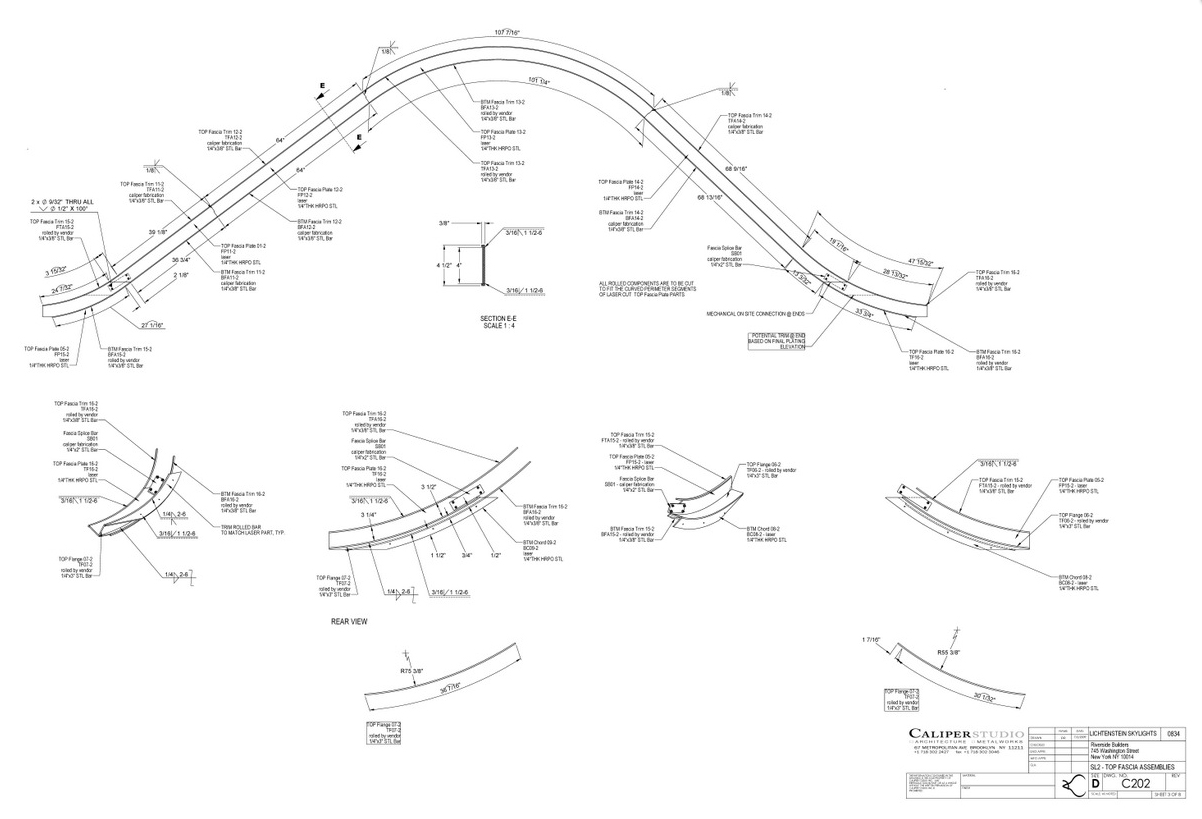 section of rib lip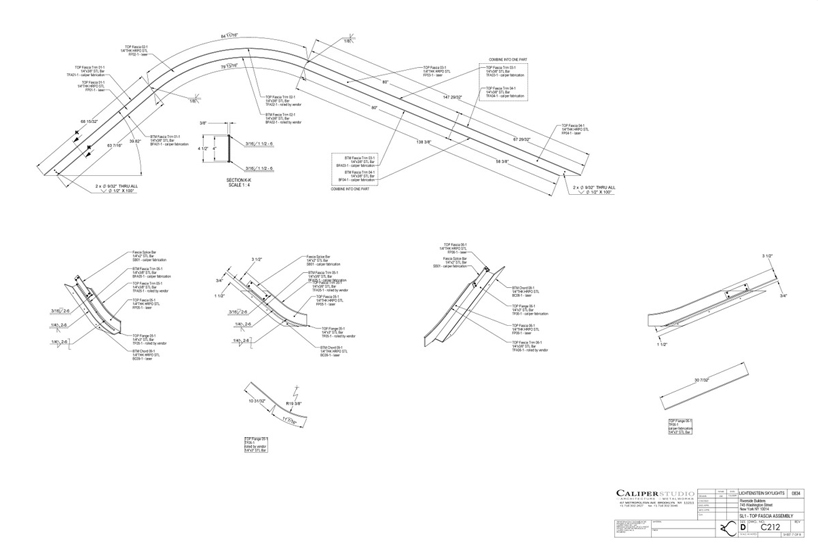 sections / connection details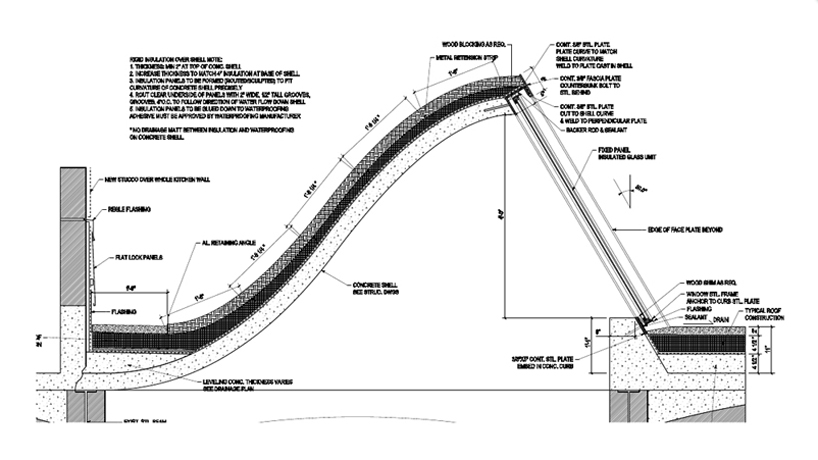 building system section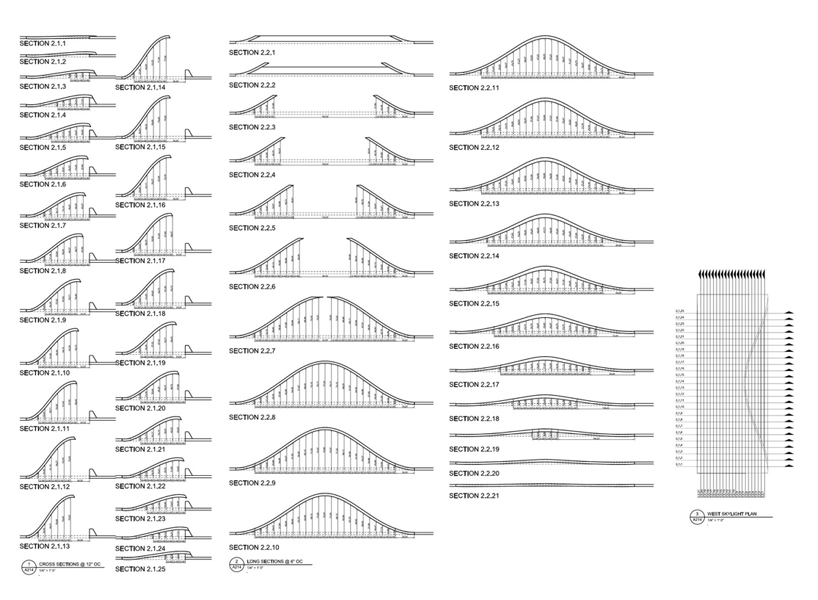 short and long sections