canadian pavilion presents arctic adaptations at venice architecture biennale
image courtesy of latreille delage photography
on the occasion of the 14th international architecture exhibition in venice, canada's national pavilion presents 'arctic adaptations' an exhibition that responds directly to the theme of 'absorbing modernity: 1914 – 2014'. organized and curated by lateral office of toronto, the exhibition surveys a recent architectural past, a current urbanizing present and a projective near future of adaptive building techniques in canada's newest, largest and most northerly territory – nunavut. while modernity often ignores the demands of 'place' and 'the local', nunavut offers little daylight and freezing temperatures, a unique place that seems to resist the global trends of modernization.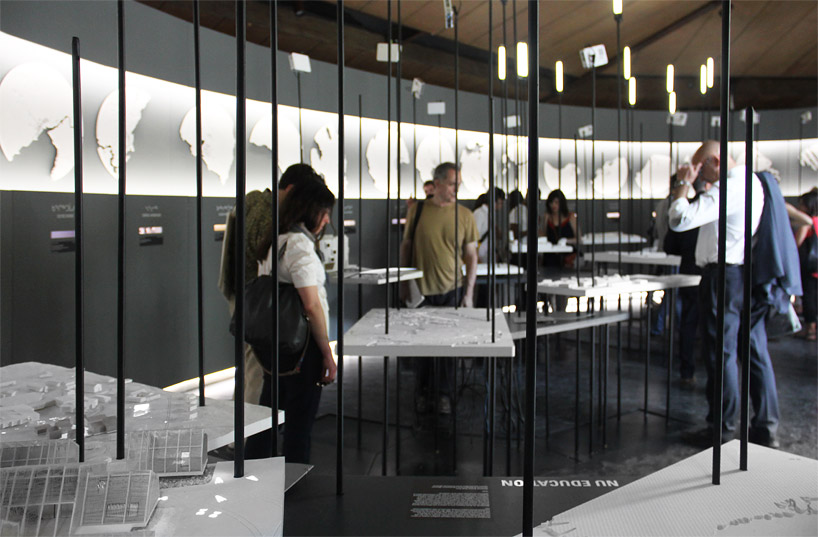 the exhibition surveys a recent architectural past of nunavut
image © designboom
since separating from the northwest territories in 1999, following a hard-fought land claims agreement, the sparsely populated region accommodates around 33,000 people living in 25 communities across two million square kilometers. these settlements, located above the tree line and with no connecting roads, range in population from 120 in the smallest hamlet to 7,000 in nunavut's capital city of iqaluit. the climate, geography, and people of nunavut, as well as the wider canadian arctic, challenge the viability of a universal modernity.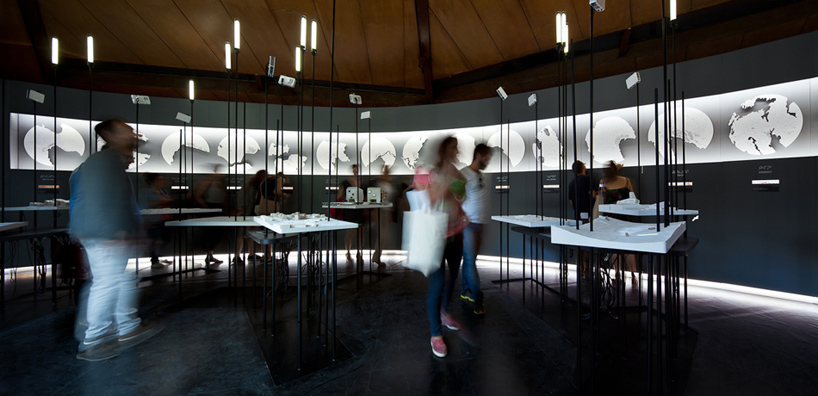 the region is seen as a unique place that resists the global trends of modernization
image courtesy of latreille delage photography
as a consequence of polar exploration in the 20th century, modern architecture encroached on this remote and vast region of north america, adversely affecting the lives of the region's indigenous inuit people. throughout the last 100 years people have been re-located; trading posts, military infrastructure, and research stations have been built; and small settlements are now emerging as arctic cities. this rapid and abrupt transformation has revealed powerful traits such as adaptation and resilience, qualities which some may say modern architecture has often lacked.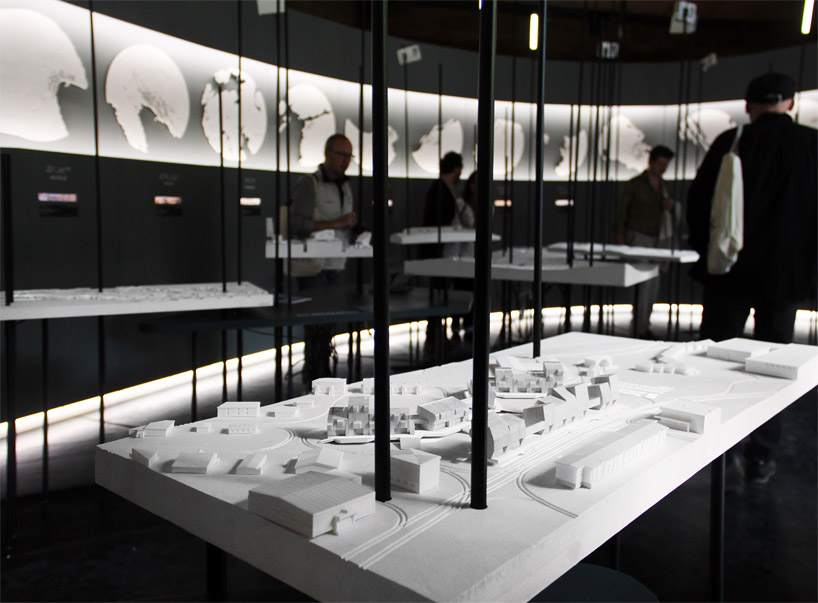 scale models by five design teams fill the pavilion
image © designboom
by using nunavut as an example of a place able to be flexible in the face of modernity, the display explores the movement's legacy within the contextual particularities of the region. the exhibition documents the area's architectural history, describes the contemporary realities of life in its communities and examines the projected role of architecture in the future.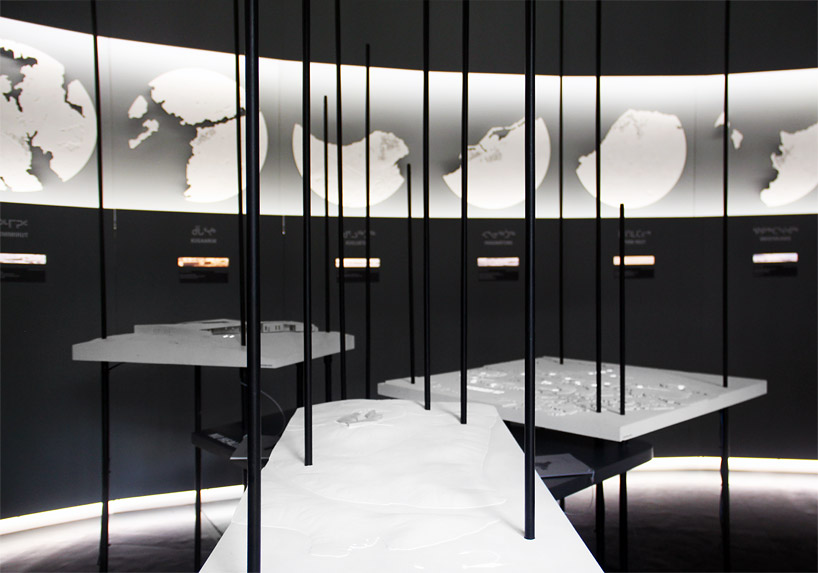 each proposal looks at a particular theme – housing, health, education, arts and recreation
image © designboom
scale models by five design teams fill the pavilion, with each proposal looking in detail at a particular theme – housing, health, education, arts and recreation. the installations reflect local traditions of migration, mobility and seasonality and respond to regional as well as local realities, including climate change, economic transformations, and a young and rapidly growing population. the models focus on the fundamentals of human habitation in the north and offer ideas of how architectural design can enhance daily life.
'arctic adaptations' includes animated architectural models of each proposal, with each of nunavut's 25 communities represented with a topographic model and photograph, while specially commissioned soapstone carvings document important modernist buildings in nunavut from the past 100 years.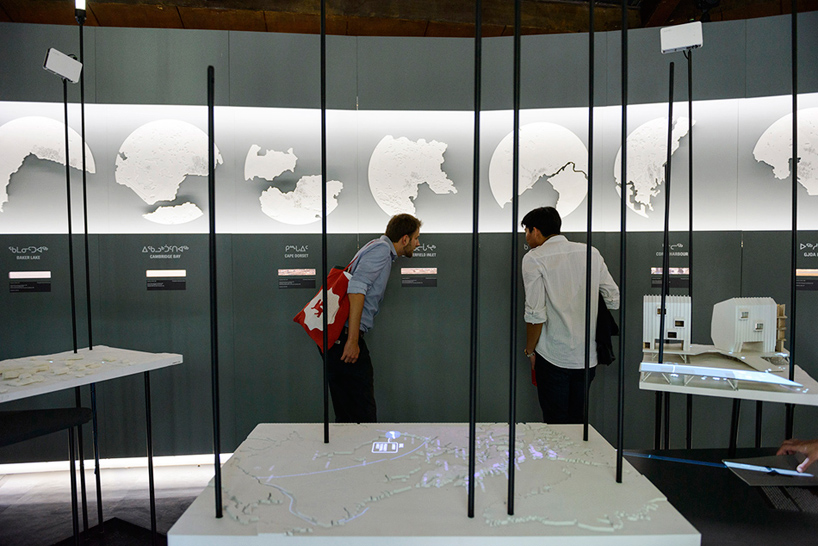 the installations reflect local traditions of migration, mobility and seasonality
photo by andrea avezzù / courtesy of la biennale di venezia
the exhibition's deputy curator lola sheppard explains the project in further detail below.
'the main idea of the exhibition is taking the question of 'absorbing modernity' and asking how modernity is adapted in the context of an extreme environment and a radical culture. we are looking at nunavut – canada's most northerly territory, and its largest and youngest territory. it is celebrating its 15th anniversary this year, a huge piece of land with only 35,000 people and only 25 communities. it is 85% inuit, and whats remarkable about it is that is has gone from what is called 'igloos to internet' in only 50 or 60 years, so you have very small dispersed communities that are isolated and undergoing a radical transformation.'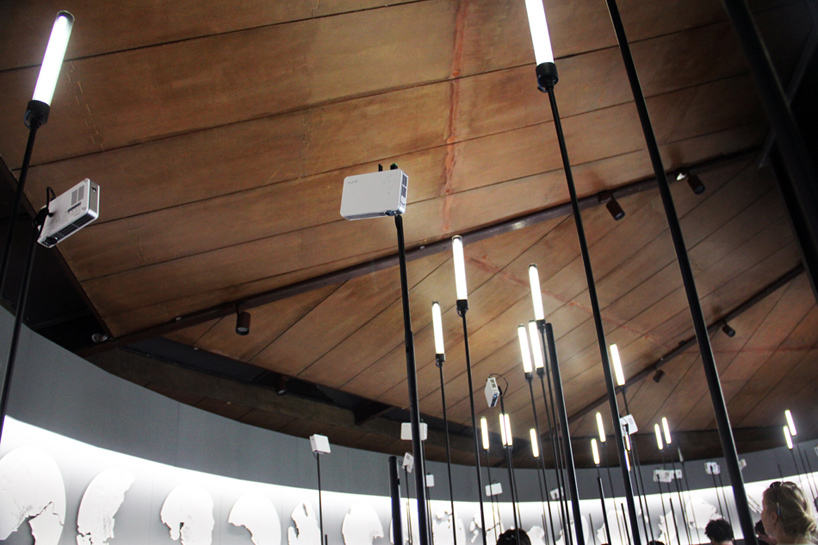 lighting and projectors are suspended above the models
image © designboom
'when you come to the pavilion, the exhibition is organized in three pieces. the historical context – nunavut architecture which looks at the last 100 years of architecture through a set of carvings done by inuit sculptors that document key buildings, important either because they are individually significant or because they are prototypes deployed across the territory.'
'the second part is nunavut's settlements, which highlights the present condition. it documents a set of 25 bas-relief models that present each of the 25 communities – every building, road and river – paired with a set of photographs that are self portraits of the community. we invited photographers to contribute photos that document the reality on the ground of each of the communities.'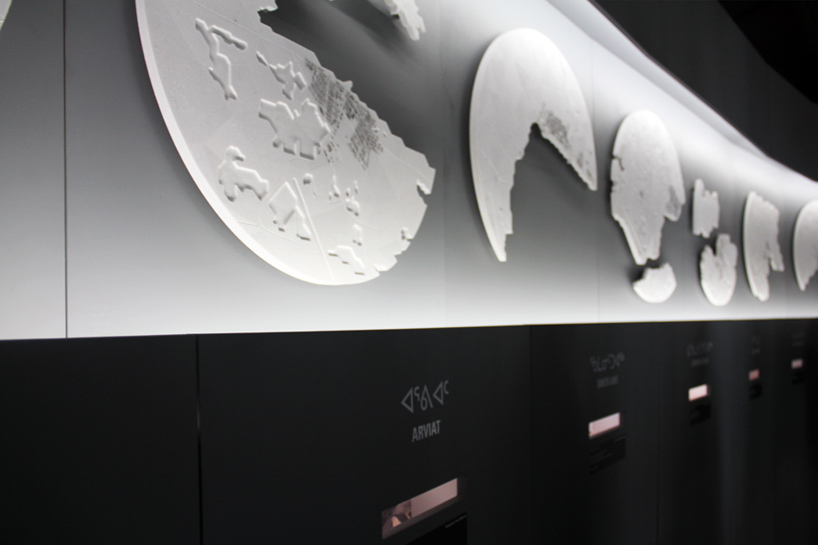 models focus on the fundamentals of human habitation in the northern region of canada
image © designboom
'nunavut's future is then displayed through five projects that were developed by teams comprised of students working with an architect that is based in the north, and a nunavut organization. the projects look at five themes, housing, recreation, health, education and art considering the future role architecture could play in the north through a set of 'living models': models on which we project animations that describe the changing environment in which the architecture sits. it is really an argument that in this context of winter and summer and freeze and thaw, the environment is incredibly important and needs to be described', continued sheppard.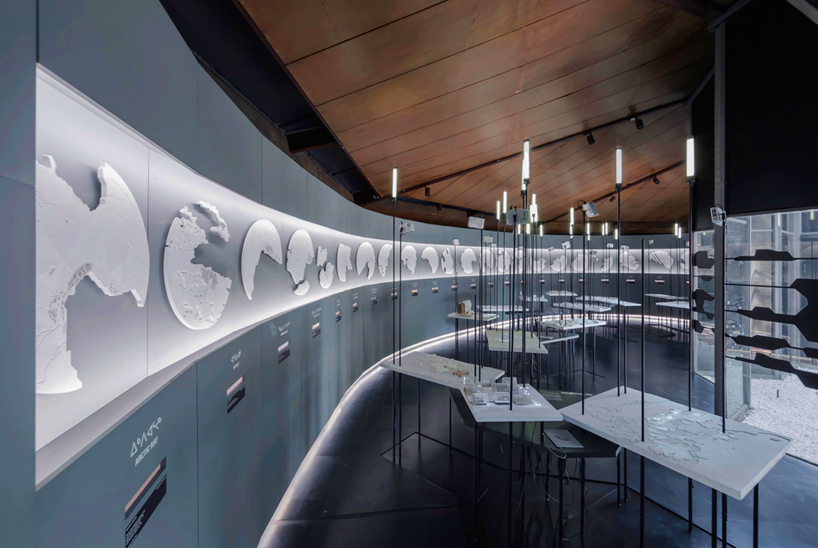 view of corian bas-relief models describing the present condition of nunavut's communities
image courtesy of sergio pirrone
'arctic adaptations' has been awarded an honorable mention at the biennale awards ceremony with judges praising the design for 'its in-depth study of how modernity adapts to a unique climatic condition and a local minority culture'.
in response lola sheppard, principal of lateral office commented: 'this award is important because it highlights the key role that architecture has played and could play in the future, in a region where architecture and urbanism have been largely overlooked, except as tools of colonization. the exhibition brings together a remarkable team of students, architects, nunavut organizations, nunavut artists and amateur photographers, to document, reveal and speculate on the region's future. the exhibition celebrates the remarkable resilience, adaptability and innovative nature of inuit culture, one able to bridge tradition and modernity in remarkable ways. to have this work internationally recognized is fantastic'.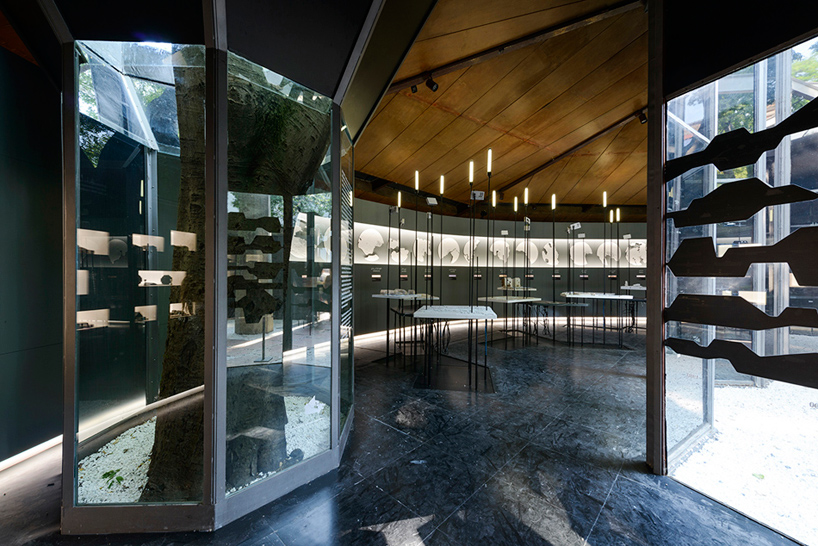 'arctic adaptations' was awarded an honourable mention at the biennale awards ceremony
photo by andrea avezzù / courtesy of la biennale di venezia


an interview with deputy curator lola sheppard at the venice architecture biennale
video courtesy of la biennale di venezia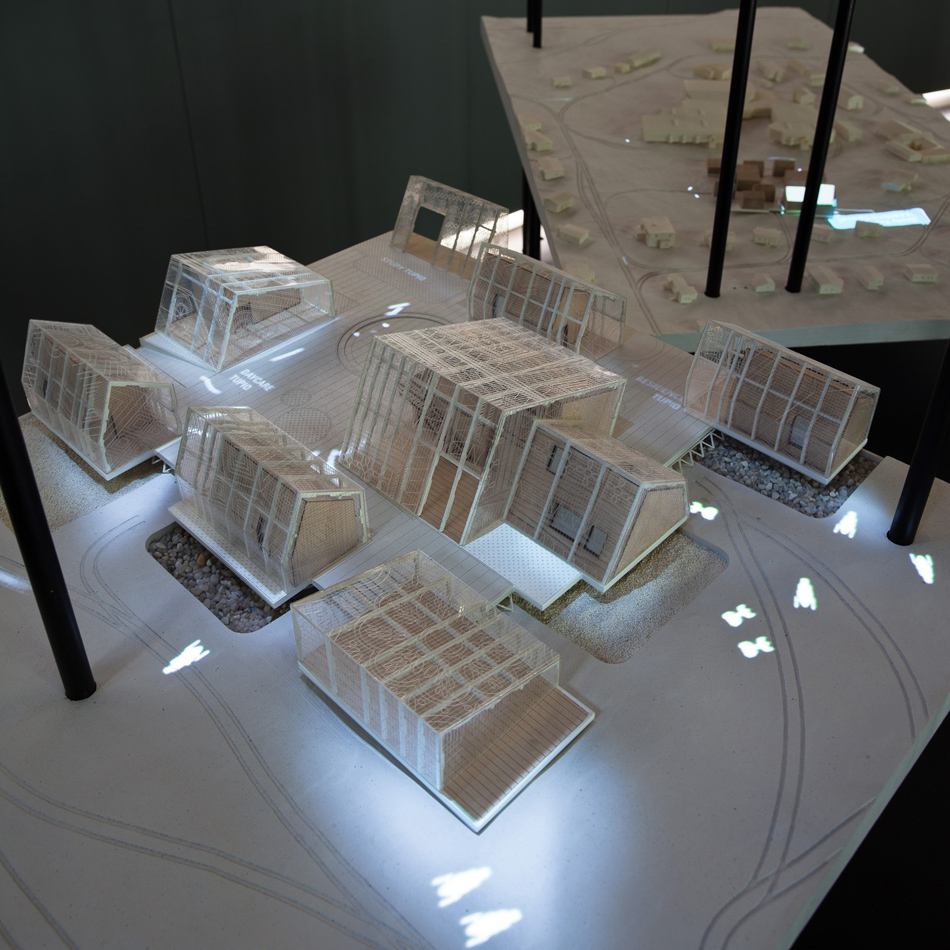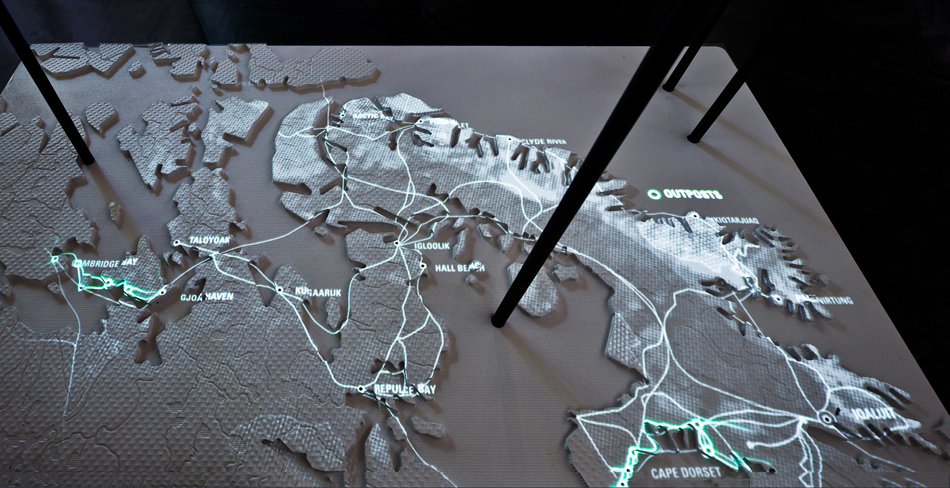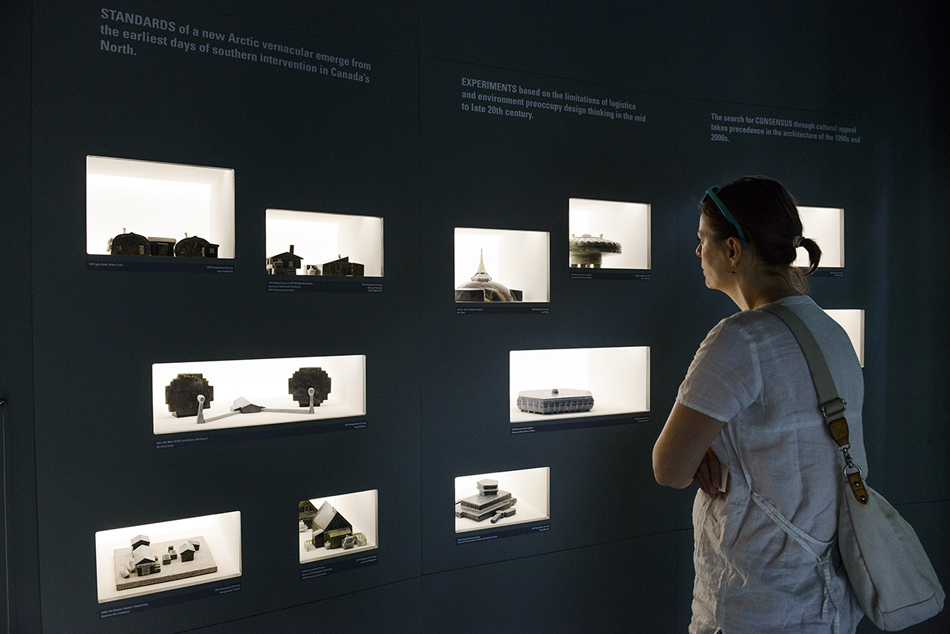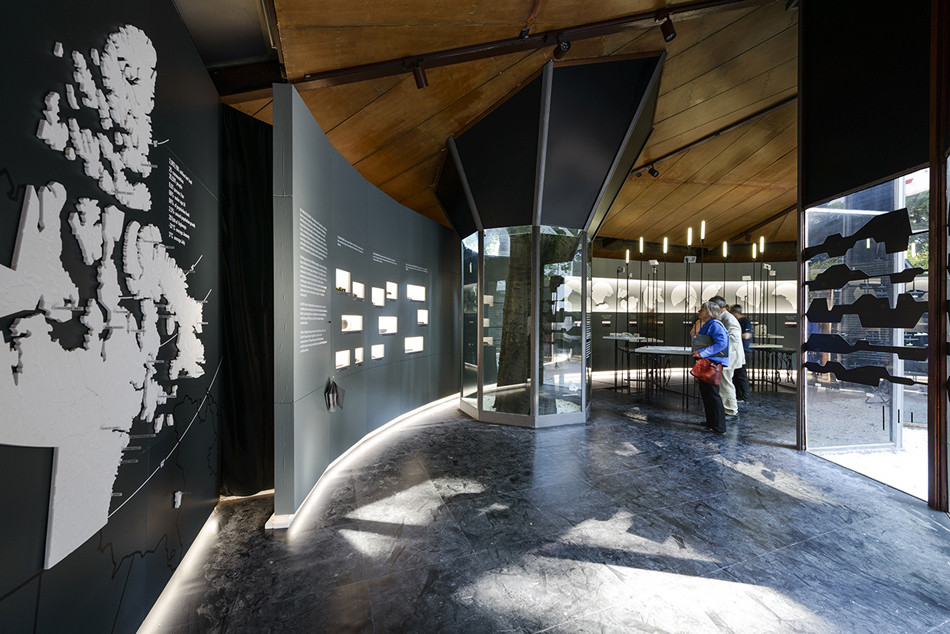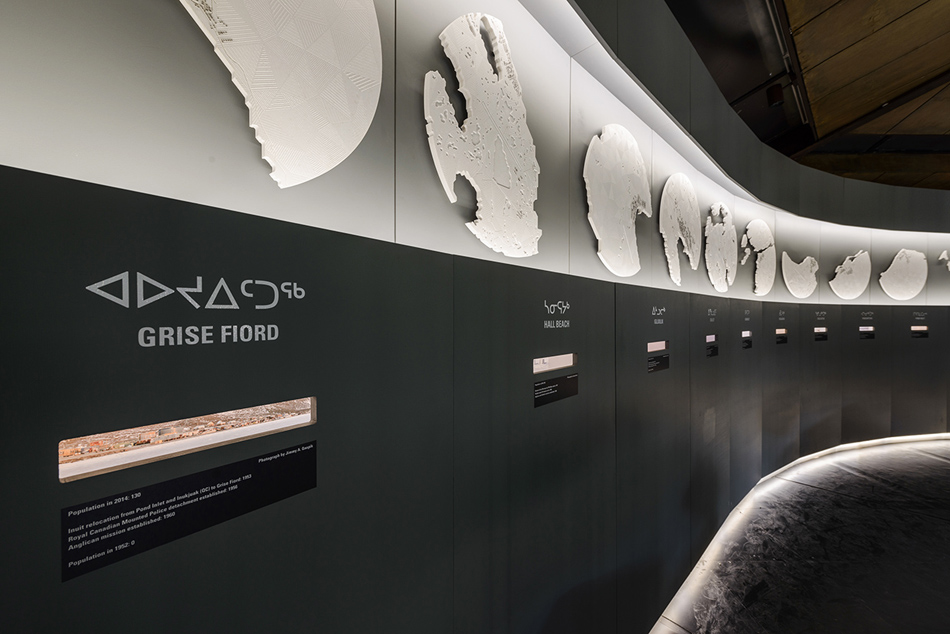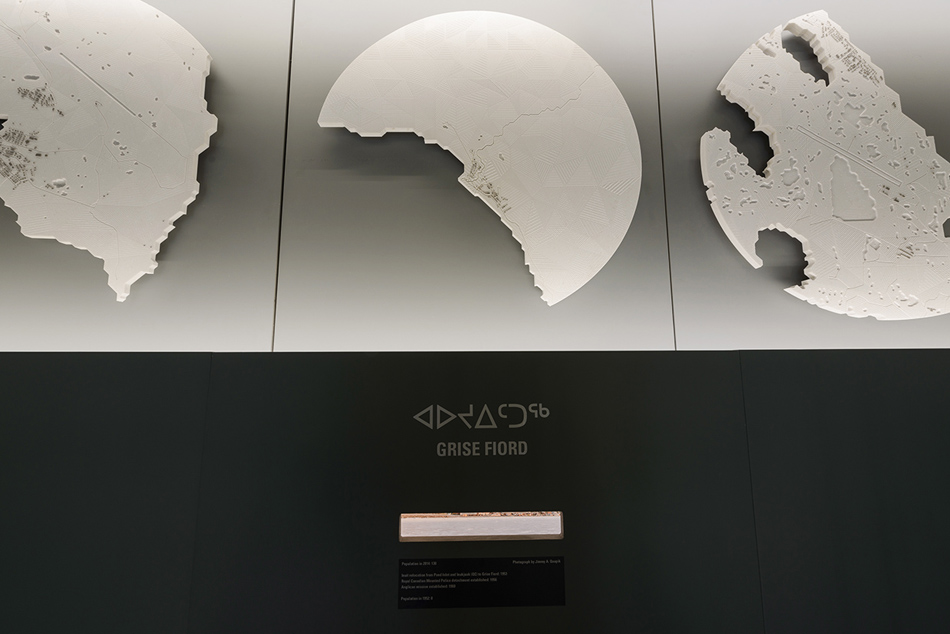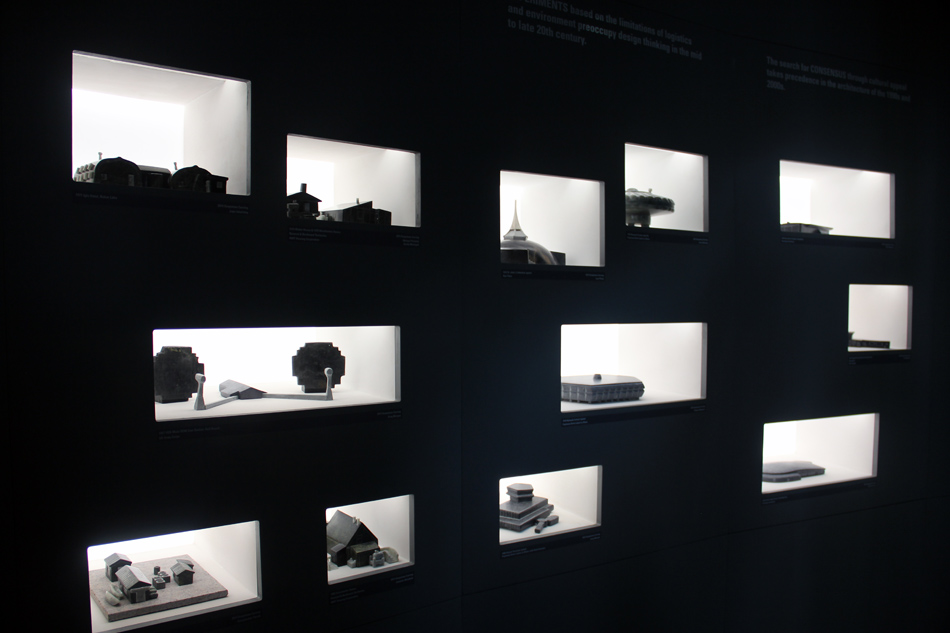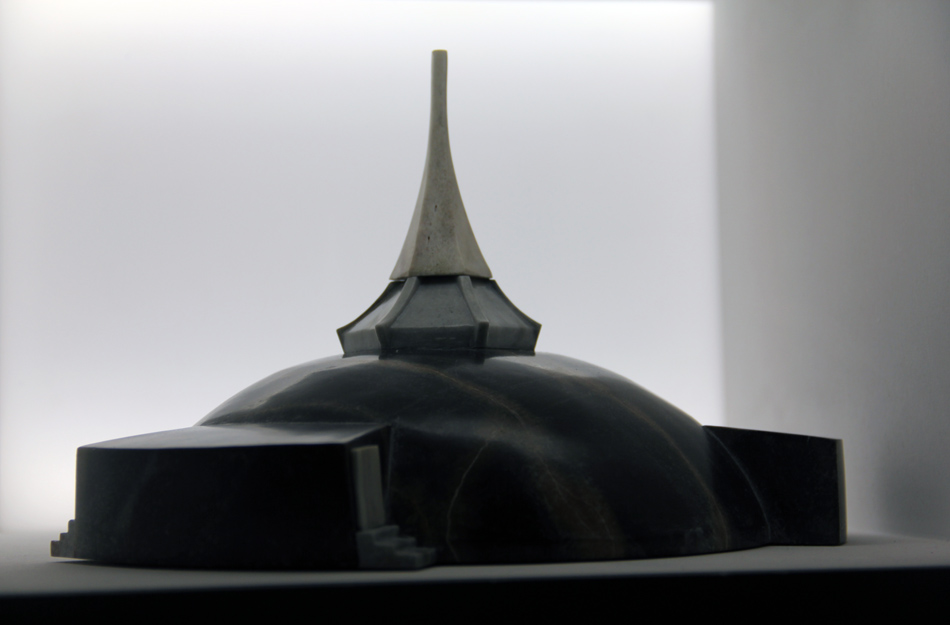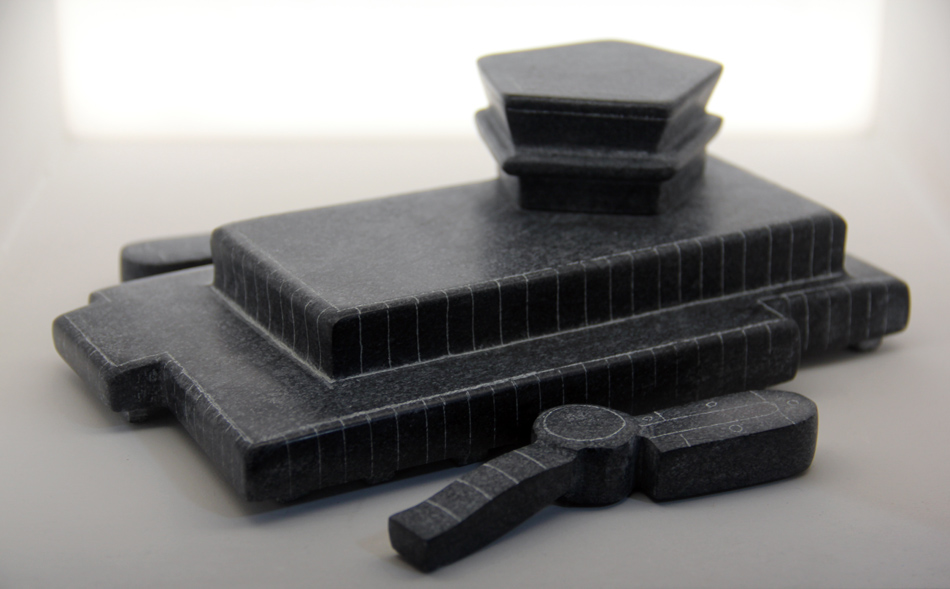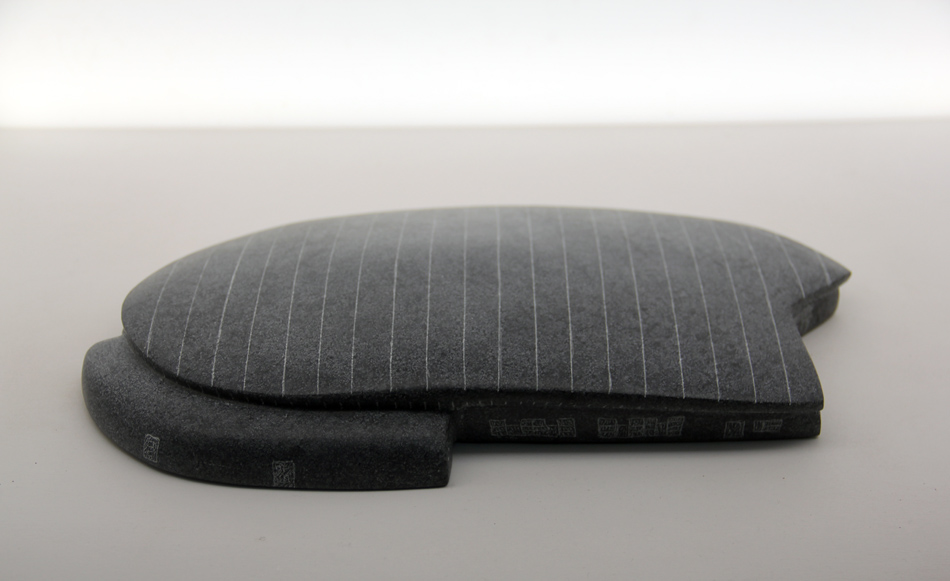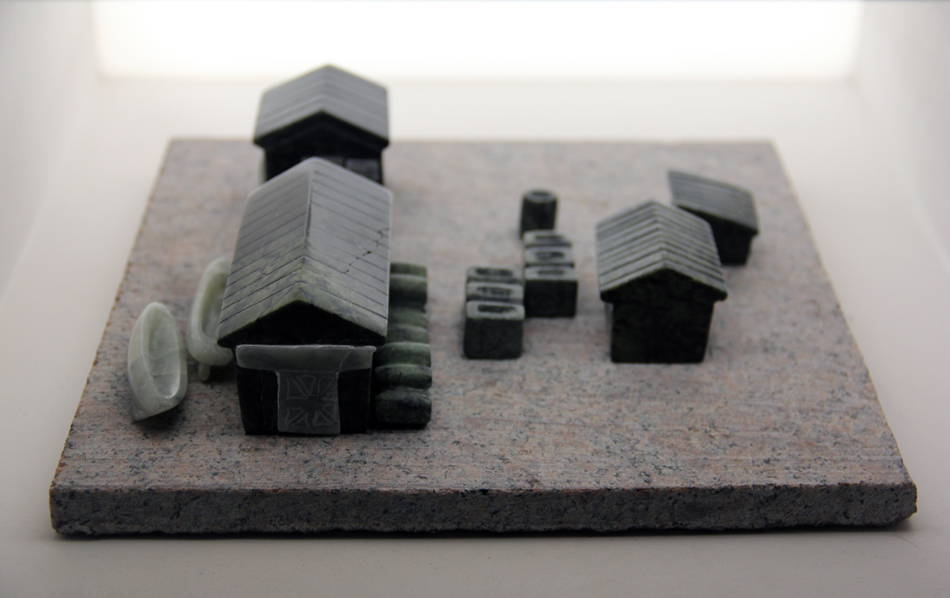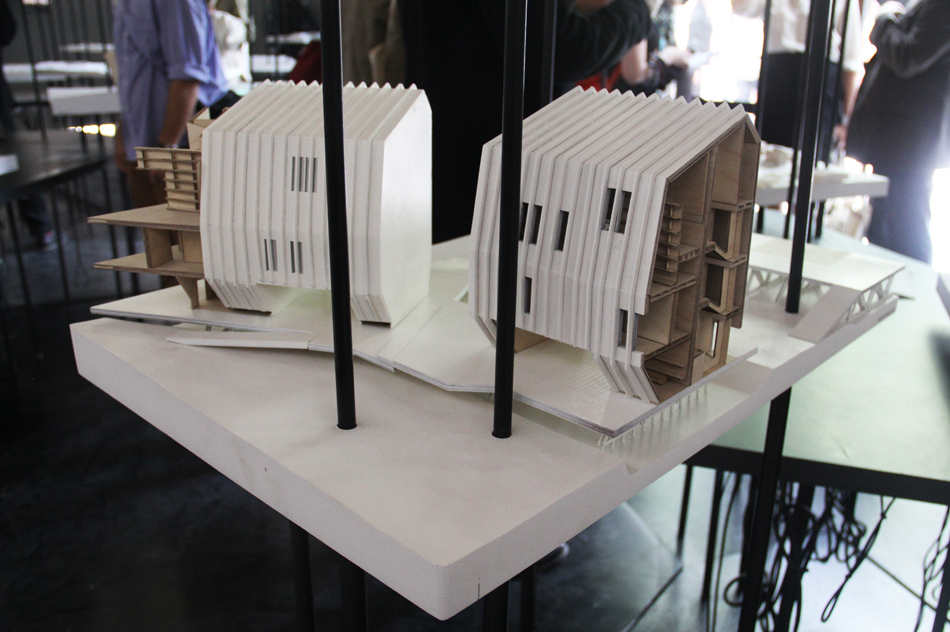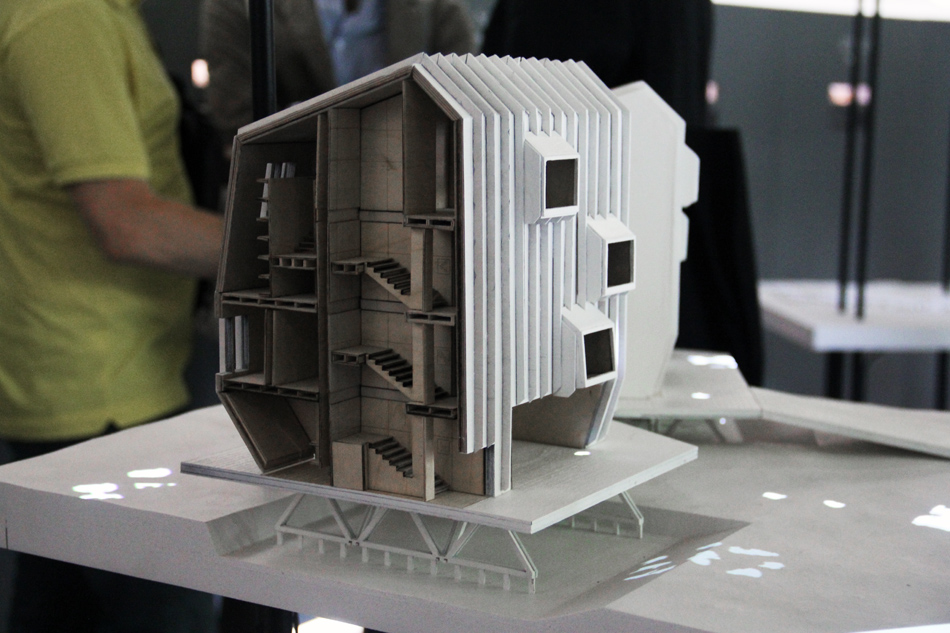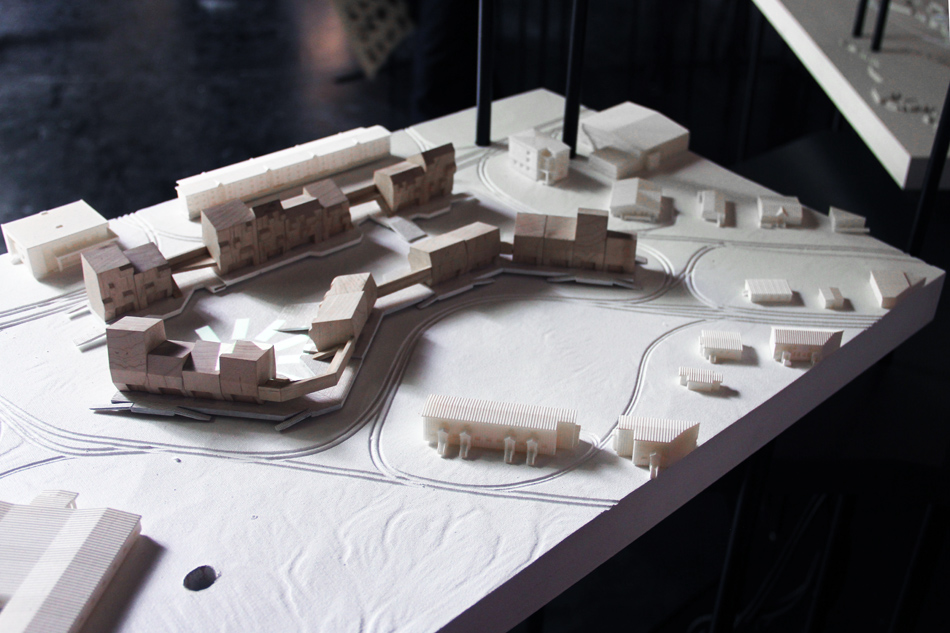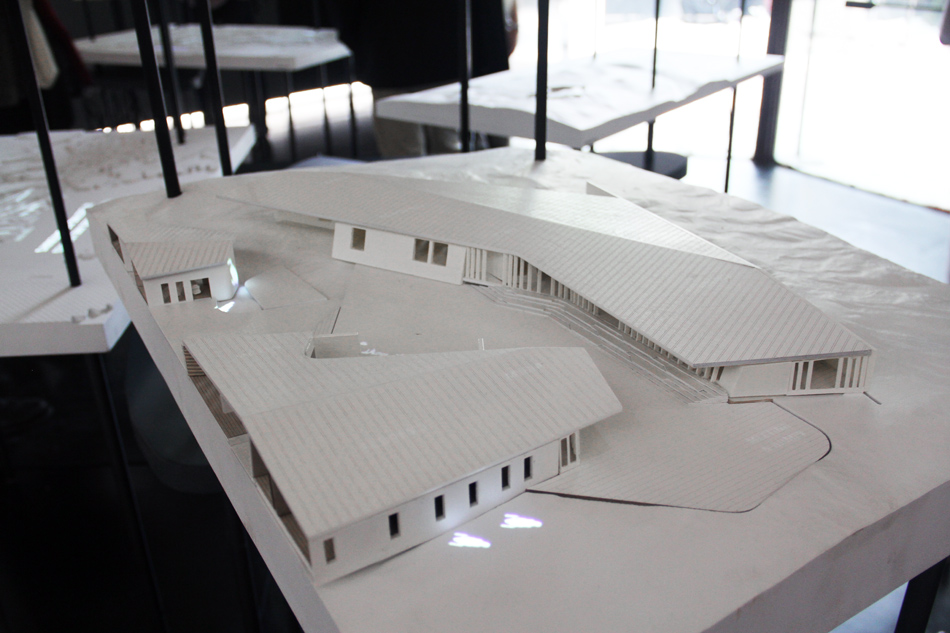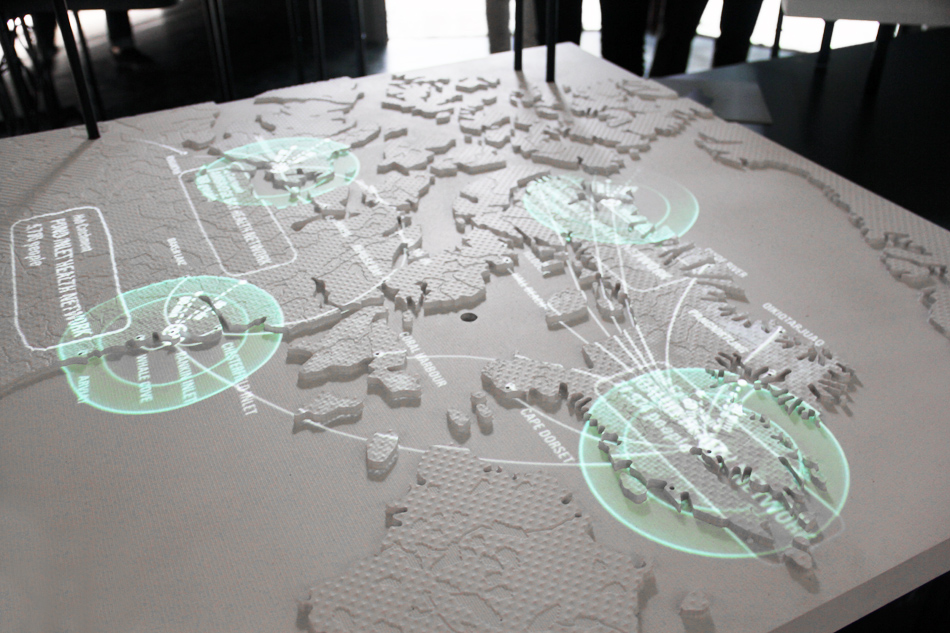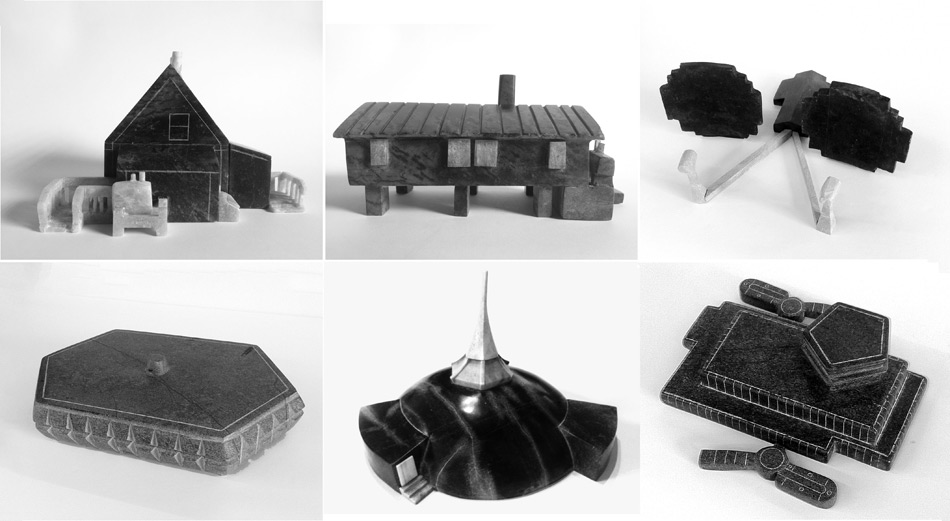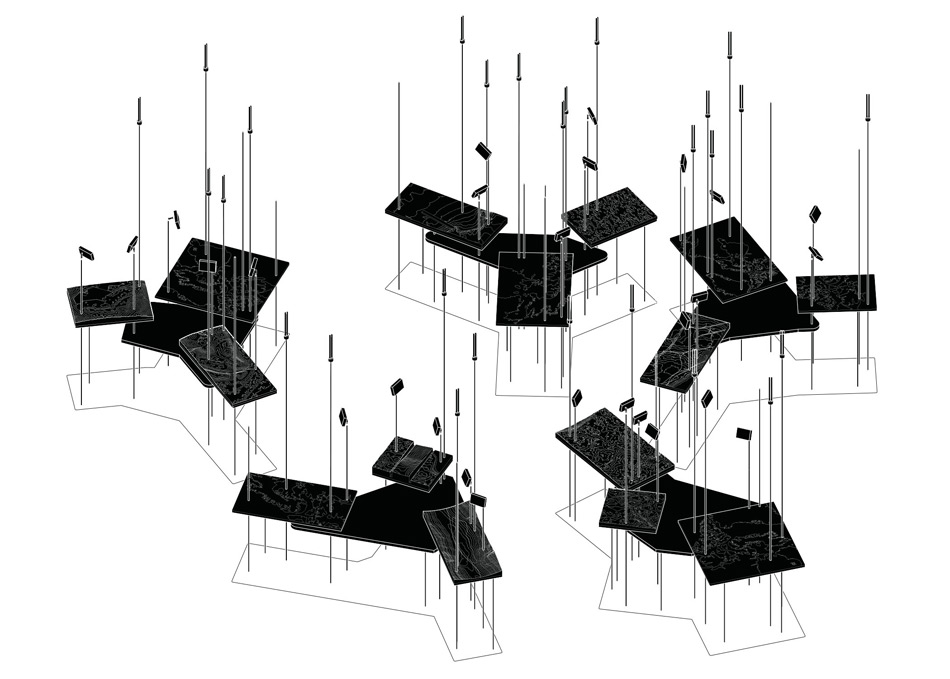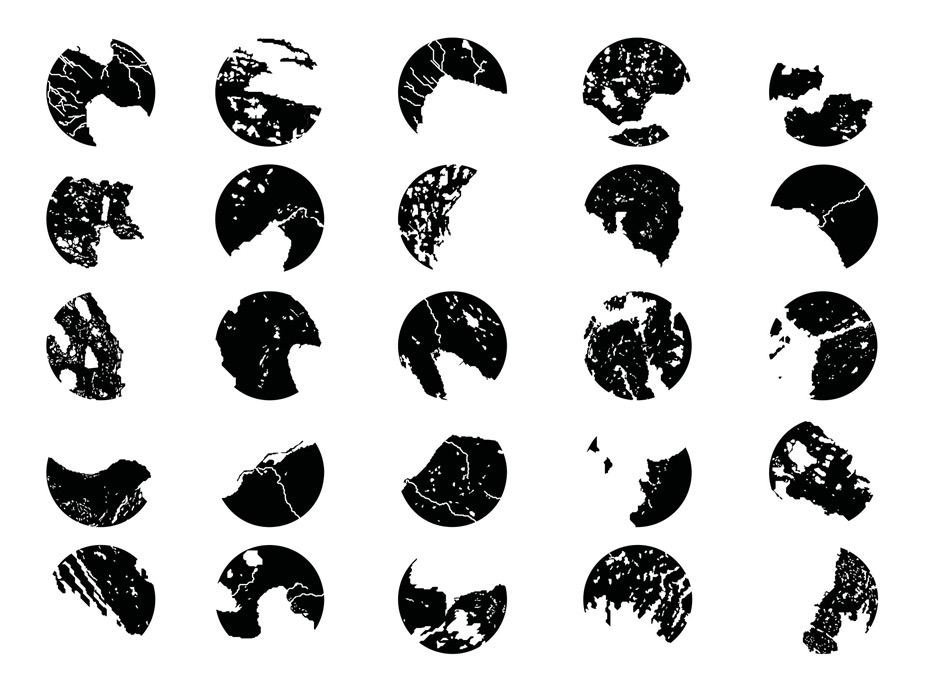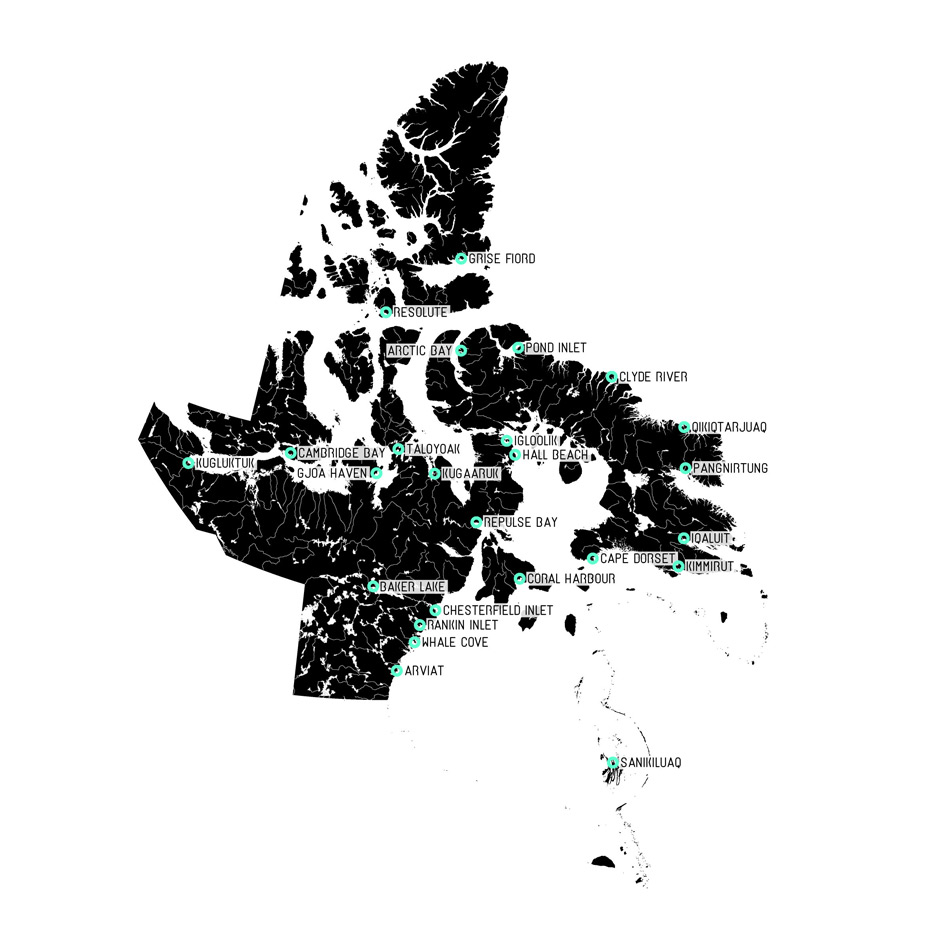 arctic adaptations: nunavut at 15
venue: canada pavilion at the giardini, venice
organizer/curator: lateral office (toronto)
team: lola sheppard, matthew spremulli, mason white, miles gertler, suzanne harris-brandts, jovana randjelovic, julia smachylo, tristan van leur, quinn greer and remi van durnm
nu arts
qaggiavuut society, iqaluit
stantec, iqaluit
dalhousie university, faculty of architecture and planning, halifax
nu education
ilisaqsivik society, clyde river
fournier gersovitz moss drolet architects, montreal
université de montréal, école d'architecture, montréal
nu health
qaujigiartiit health research centre, iqaluit
pin/taylor architects, yellowknife
university of british columbia, school of architecture and landscape architecture, vancouver
nu housing
nunavut housing corporation, iqaluit
lateral office, toronto
university of toronto, daniels faculty of architecture, landscape, and design, toronto
nu recreation
nunavut sport and recreation, baker lake
kobayashi + zedda architects ltd., whitehorse
university of manitoba, faculty of architecture, winnipeg
nu architecture carvings
nunavut arts and crafts association, iqaluit
nunavut development corporation, rankin inlet
john mckinnon, advisor
jamesie alivaktuk, jaco ishulutaq, jupa ishulutaq, sandy maniapik, lew philip, malaya pitsiulak, anugakuluk tikivik, noah enowyak, greg morgan, leo mukjunik, david nibgoarsi and thomas nibgoarsi
nu photography
nick illauq, photography advisor, clyde river
bobby kilabuk, tamar mukyunik, harold putumiraqtuq, andre akana otokiak, claude constantineau, josh kalluk, avataq neas, andrea ann carter, jimmy a qaapik, jimmy kunuk, bruce h haulli, mosesie ikkidluak, billy aakavak, peter kakolak, daniel kulluruqtuq, jeeteeta merkosak, maakusi aningmiuq, noel kaludjak, ron wassink, sarah meeko and george aklah
lighting
conor sampson – CS design
philip stevens
I designboom
jun 12, 2014
a diverse digital database that acts as a valuable guide in gaining insight and information about a product directly from the manufacturer, and serves as a rich reference point in developing a project or scheme.
designboom will always be there for you
milan, new york, beijing, tokyo

,
since 1999