feb 28, 2012
carl turner architects: ochre barn
'ochre barn' by carl turner architects, UK image © tim crocker all images courtesy of carl turner architects
the 'ochre barn' by london-based studio carl turner architects began as a derelict norfolk barn and was converted into a residence. the original exterior was maintained as if it were a listed historical structure and the interior has been lined with particular attention given to highlight and expose the original bull nose brick details. doors and windows have been set back to highlight the exterior detail and the roof tiles were reclaimed to maintain the vintage appearance.
dining rrom + kitchen image © jeremy phillips
an interior landscape of rectilinear forms generate internal spaces which have been conceived as buildings within a building. the linear volume contains a series of successive bedrooms and bathrooms. preferring open spaces when possible, the over-scaled furniture elements and pods rooms create an intimate scale and atmosphere. formed with sheets of reclaimed pitch pine boards and oriented strand board, the industrial aesthetic also merges with the natural, evoking the appearance of straw bales. power-floated concrete floors continue the industrial aesthetic.
(from left to right) dining area, stair to loft, kitchen image © tim crocker
this project was a self-funded initiative by the firm and used as an idea laboratory for their design principles. adhering to a limited budget, the structure is primarily self-constructed over a period of 5 years. utilization of mass-produced materials and products, free labor by employees and the implementation of creative solutions led to a final cost of 676 pounds per square meter, totaling 300,000 pounds for the entire 444 square meters.
kitchen within OSB box volumes image © tim crocker
living area image © tim crocker
living + sitting area image © tim crocker
sitting area image © tim crocker
sitting + living area image © tim crocker
bedroom image © tim crocker
bedroom image © tim crocker
reading loft image © damian russell
kitchen at dusk image © ioana marinescu
corridors images © tim crocker
children's bedroom image © jeremy phillips
view through the residence image © tim crocker
exterior at dusk image © tim crocker
during the day image © jeremy phillips
model
context plan
site plan
floor plan / level 0
section
elevation
elevation
elevation
elevation
rendered elevation
barns
(20 articles)
aug 08, 2016
aug 08, 2016
mar 20, 2016
mar 20, 2016
may 16, 2014
may 16, 2014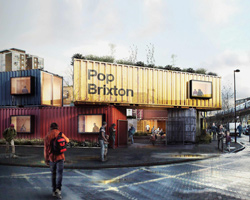 feb 05, 2015
feb 05, 2015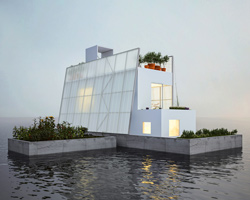 jan 16, 2015
jan 16, 2015
feb 29, 2012
feb 29, 2012