carlo ratti associati, in collaboration with dubai's museum of the future, has developed a dynamic, reflecting canopy named 'sun and shade'; a digitally-controlled canopy that promotes the natural cooling of outdoor areas using solar power energy. the first working prototype unveiled in dubai during the 2017 world government summit, as part of the 'reimagining climate change' exhibit at the museum of the future.

sun&shade is featured within 'reimagining climate change', an exhibition highlighting environmental change
renderings © carlo ratti associati 
based on the sun's location and on the user's input, the circular mirrors tilt to different degrees, allowing people to interact with sunlight in creative ways. these mirrors track the sun –like a sunflower– and move on a double axis reflecting the sun's rays away from the ground – allowing the precise control of the desired level of shading and natural cooling underneath. the reflected rays, in turn are concentrated on a photovoltaic receiver, located a safe distance away, that generates electric power. ultimately, the canopy could be a response to providing shade to streets or open squares in hot climates such as in them middle east, allowing people to enjoy the outdoors all year round.

each mirror can move on a double axis and reflect the sun's rays away from the ground
'in developing sun&shade we were inspired by the middle eastern tradition of shadowing in architecture  and public space', comments architect carlo ratti 'sun&shade aims to bring this concept to the next  level, allowing shadowing to be digitally controlled. while reflected sun is concentrated far away, producing heat at a safe distance from people, the space underneath the canopy cools down.'

each mirror can move on a double axis to reflect the sun's rays away from the ground

the first working prototype (here) was unveiled in dubai during the 2017 world government summit
image © pietro leoni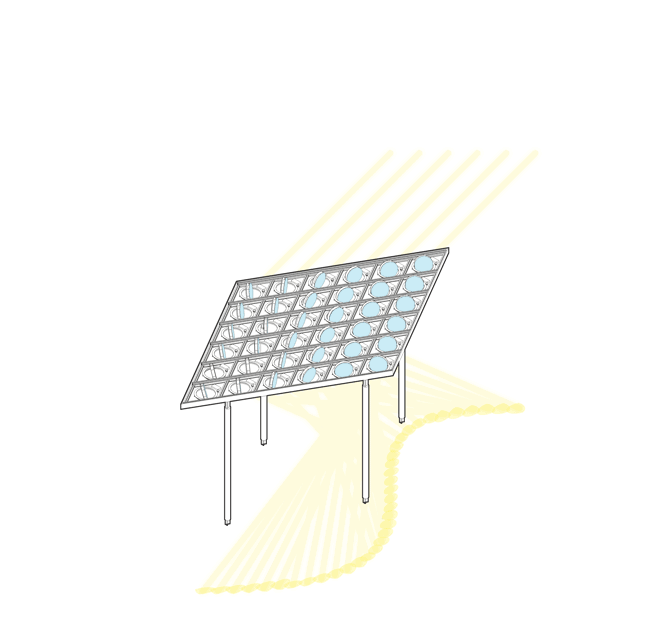 sun&shade is part of carlo ratti associati's ongoing research into using digital technologies for climate adaptation
Save
Save
Save
Save
Save
Save
Save
Save
Save
oct 18, 2017
oct 18, 2017
sep 06, 2017
sep 06, 2017
jul 12, 2017
jul 12, 2017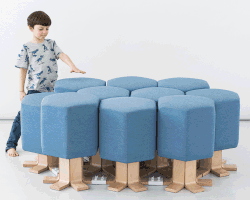 may 02, 2017
may 02, 2017
may 02, 2017
may 02, 2017
dec 14, 2016
dec 14, 2016