UPDATE: on october 10, 2017, it was announced that diller scofidio + renfro and sheppard robson had been chosen for the project. the design team will now work together with the project partners to deliver a concept design by december 2018. 'my studio is very honored to be chosen from among this stellar group of architects and thrilled to have the chance to create an important cultural building for london, our first in the UK,' says elizabeth diller, partner, DS+R. 'we look forward to working with three of london's greatest institutions and the opportunity to align their artistic, educational and civic visions for the centre for music.'

– –
in may 2017, the barbican, london symphony orchestra, and guildhall school of music and drama created an open selection process to shortlist companies to develop plans for a state-of-the-art building of acoustic and visual excellence. the six firms selected were: AL_A and diamond schmitt architects; diller scofidio + renfro and sheppard robson; foster + partners; gehry partners, llp and arup associates; renzo piano building workshop; and snøhetta.

AL_A recently expanded london's V&A museum / see more of the project on designboom here
image © hufton+crow
once complete, the centre for music will contain a world-class concert hall, education, training and digital spaces, facilities for audiences and performers, and significant supporting commercial areas. the venue will form a welcoming place of participation, discovery and learning fit for the digital age. additionally, the centre would be a permanent home to the london symphony orchestra.

frank gehry's pierre boulez saal concert hall / see more of the project on designboom here
image © volker kreidler

the DS+R-designed education center at columbia university / see more of the project on designboom here
image © iwan baan

foster + partners' sage gateshead
image © nigel young/foster + partners

renzo piano's isabella stewart gardner museum
image © nic lehoux, courtesy RPBW

snøhetta's norwegian national opera, oslo,
image © snøhetta
Save
Save
Save
Save
oct 24, 2017
oct 24, 2017
oct 24, 2017
oct 24, 2017
oct 21, 2017
oct 21, 2017
sep 28, 2017
sep 28, 2017
sep 17, 2017
sep 17, 2017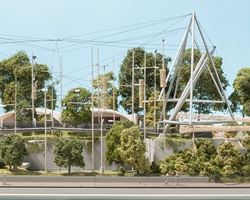 sep 13, 2017
sep 13, 2017
oct 31, 2017
oct 31, 2017
oct 24, 2017
oct 24, 2017
oct 24, 2017
oct 24, 2017
oct 21, 2017
oct 21, 2017
oct 18, 2017
oct 18, 2017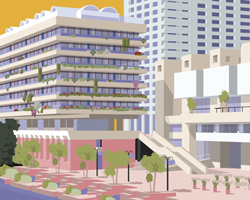 oct 16, 2017
oct 16, 2017
oct 08, 2017
oct 08, 2017
sep 13, 2017
sep 13, 2017
jun 21, 2017
jun 21, 2017
jun 15, 2017
jun 15, 2017
jun 01, 2017
jun 01, 2017
may 25, 2017
may 25, 2017