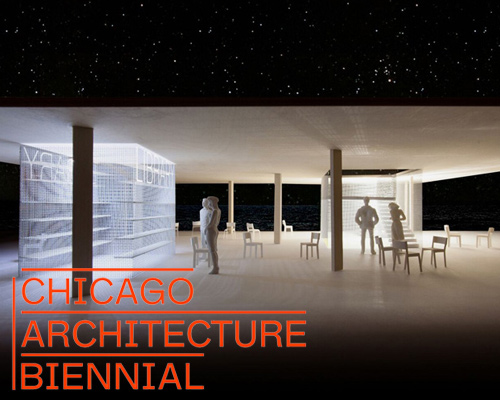 aug 12, 2015
the chicago architecture biennial reveals four lakefront kiosk designs
the chicago architecture biennial reveals four lakefront kiosk designs
(above) lakefront kiosk competition winner: ultramoderne — chicago horizon
all images courtesy of the chicago architecture biennial
the chicago architecture biennial has revealed the winning design for the inaugural event's lakefront kiosk competition. from a total of 421 entries from over 40 countries, the jury selected ultramoderne as the successful participant who will now realize their design. the rhode island-based studio, a collaboration between architects yasmin vobis, aaron forrest and structural engineer brett schneider, have received a $10,000 USD honorarium and a $75,000 USD production budget.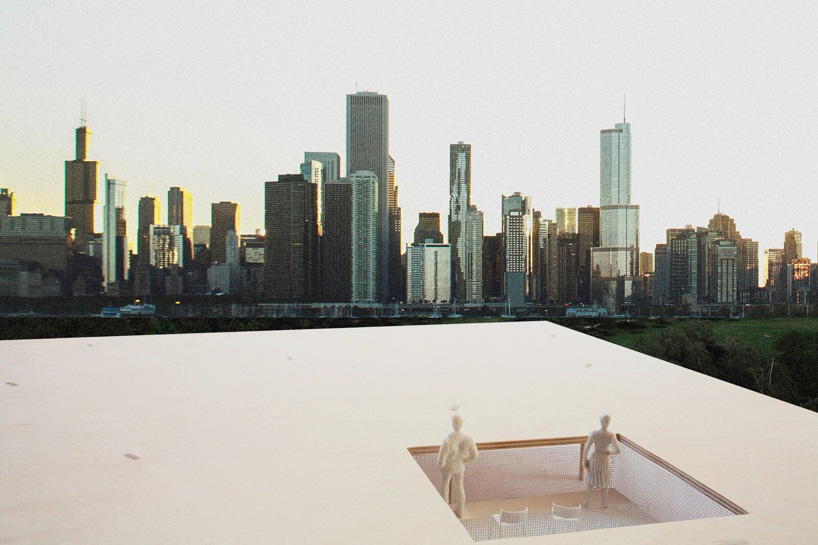 lakefront kiosk competition winner: ultramoderne — chicago horizon
three teams, lekker architects, TRU architekten, and kelley, palider, paros, were finalists for the top prize, while fala atelier, kollectiv atelier, and guillaume mazars all received honorable mentions. see more on each of these entries below.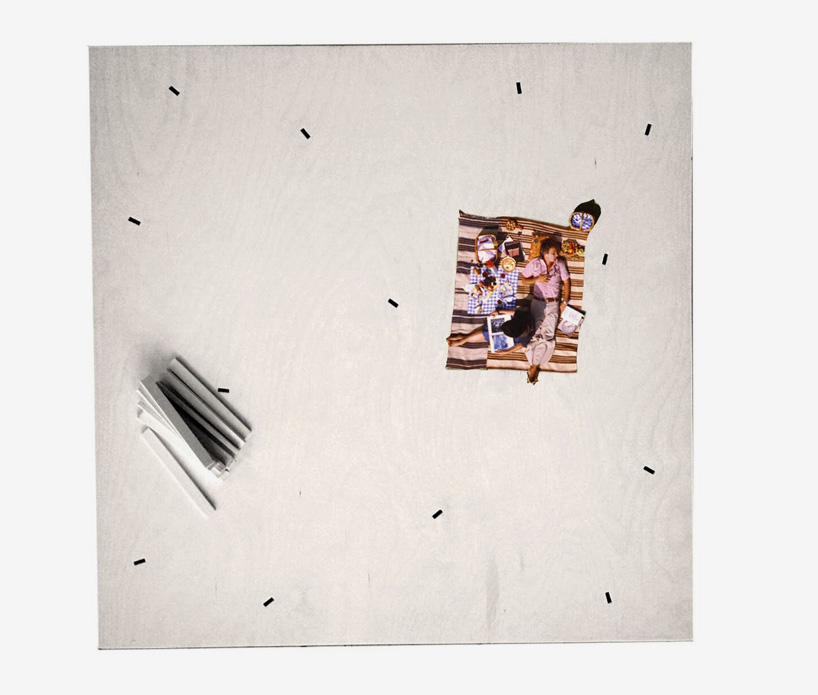 lakefront kiosk competition winner: ultramoderne — chicago horizon
the design, titled 'chicago horizon', uses cross-laminated timber, a new carbon-negative engineered lumber product, to build an expansive canopy supported by a series of slender columns. when ultimately placed along lake michigan in the spring of 2016, the kiosk will house a food and beverage vendor, as well as providing shelter and creating a new public space along the lakefront.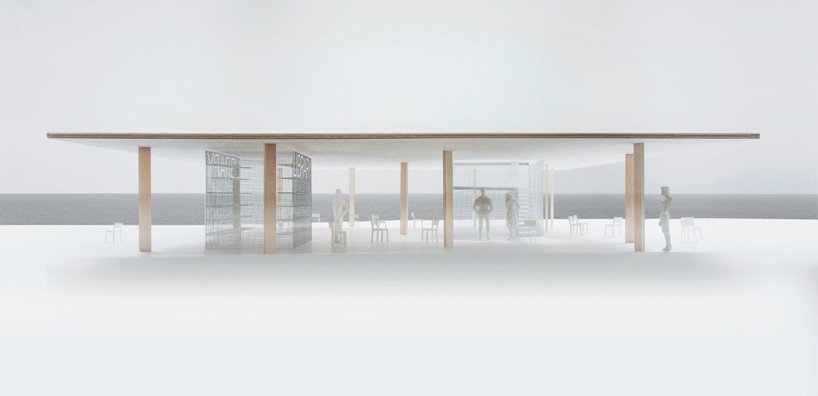 lakefront kiosk competition winner: ultramoderne — chicago horizon
in addition to chicago horizon, three other kiosks will be installed along the lakefront. these structures are the result of collaborations between local schools of architecture and architects from around the world. scroll down to see each of the designs in more detail at the bottom of the page.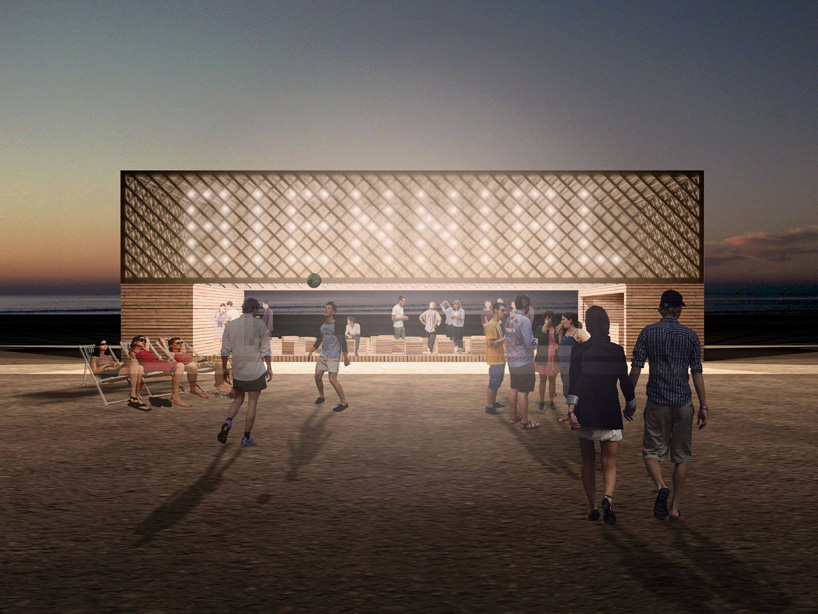 lakefront kiosk competition finalist: TRU architects
composed of a translucent free-span roof resting on two structures housing the kiosk and a storage space, the entire construction is built of ordinary squared timber battens, which are recycled through the process of building. the kiosk, designed by TRU architekten is conceived as a low-cost building that shows the constructive potential and beauty of timber structures, along with providing an example of material-saving and ecologically worthwhile building methods.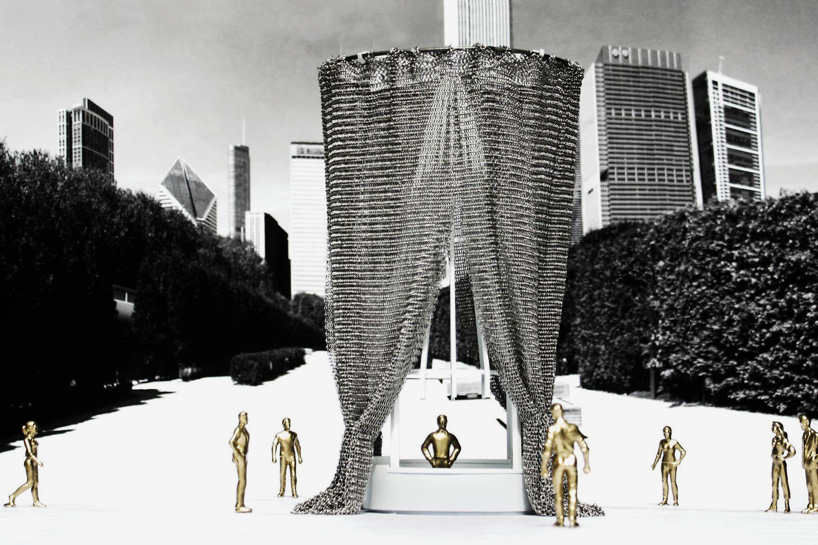 lakefront kiosk competition finalist: kelley, palider, paros
kelley, palider, paros' entry, 'behind the curtain,' aims to present itself in a manner that tries to conceal rather than embellish its 'monumentality, iconicity, and symbolism'. according to the architects, 'like a small child's not-so-inconspicuous hiding spot,' the project is intent on 'concealing itself poorly.' indeed, the kiosk's attenuated cylindrical form, composed of a simple base and frame, is simply obscured with a thinly-meshed veil. 'only after peeling back this veil, now a curtain, does the project reveal its function. alas, it is simply a kiosk. nothing more, nothing less.'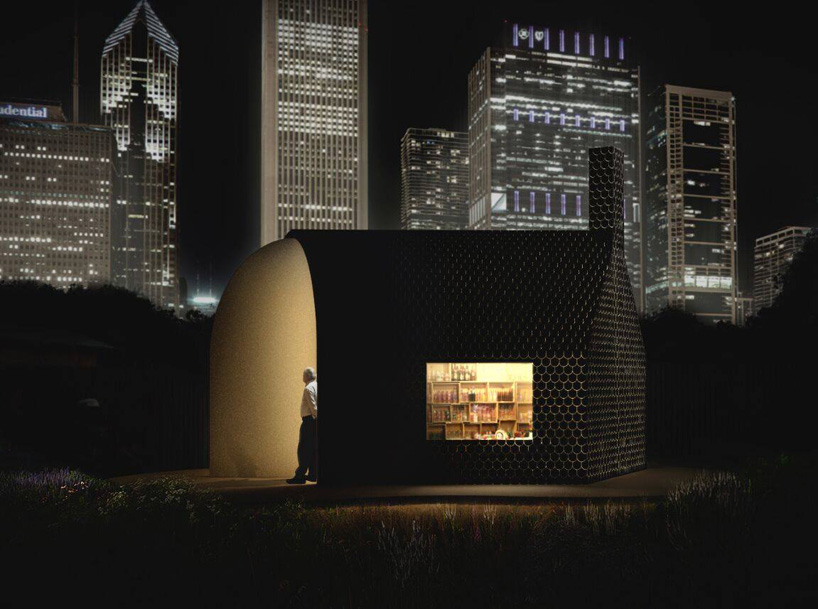 lakefront kiosk competition finalist: lekker architects
lekker's kiosk proposal attempts to express chicago's 'unlikeliness: that chutzpah, the strange emergence of something intricate and sophisticated in a hostile environment.' the pavilion, its surface fading in from routed plywood panels to a pattern of shingles, transforms from a blank, block-like mass into something more architectural, refined and domestic. the form and materials also simultaneously invoke the earliest versions of the chicago prairie home, some of chicago's most iconic postmodern moments, and the chicago tradition of finding playful expression in 'bad' or 'wrong' materials.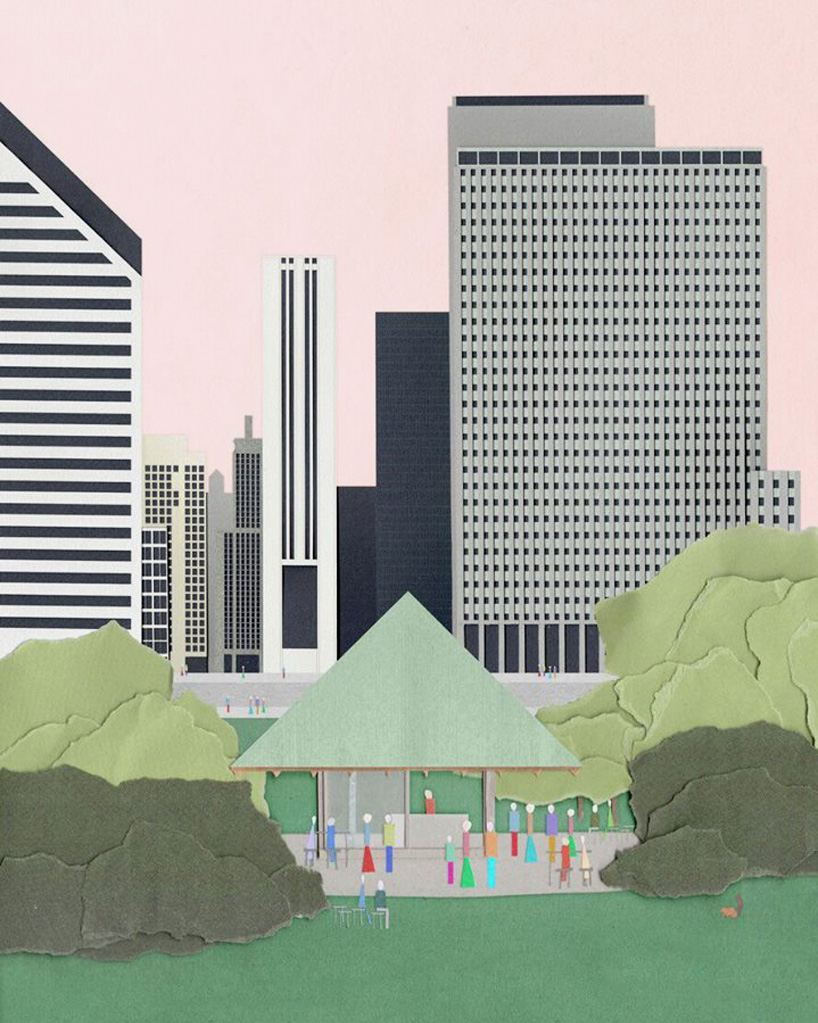 lakefront kiosk competition honorable mention: fala atelier
fala atelier, a young firm based in porto, portugal, focuses on the production of small-scale architecture and rhetorical competition proposals. in the words of the architects, their entry, the 'little kiosk artistically considered,' is an architectural assemblage. 'it is flexible enough to suit most cultural and commercial programs but always retains the same architectural expression: the protection of a warm timber roof, the efficiency and luminosity of a glass box, the spatial punctuation brought by an arbitrary column. all its elements correspond in a loose and playful way. the kiosk refuses both architectural abstraction and easy categorization.'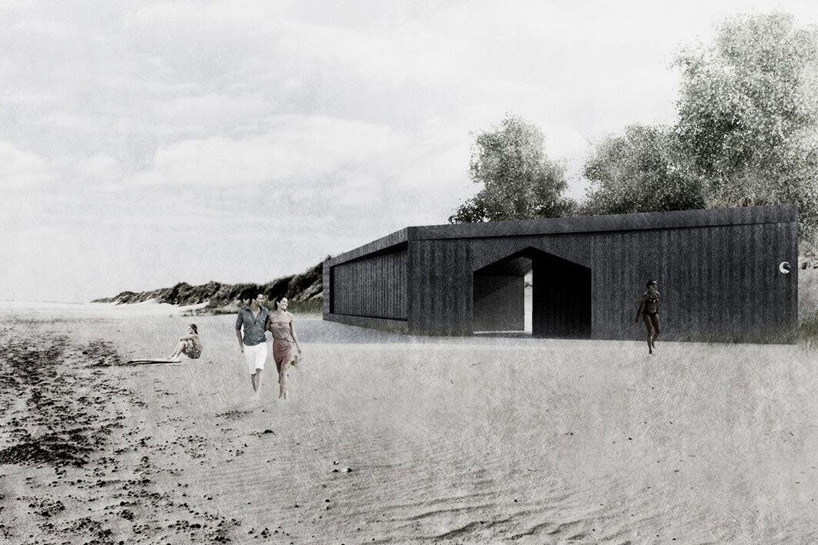 lakefront kiosk competition honorable mention: kollektiv-a
based in berlin, the kollektiv-a team works under the motto 'architecture needs poesie'. their proposal draws from the idea of the wall, a fascination that starts with ancient ruins and temples—objects that are destroyed, but which still live in our memories. the kiosk forms a long, black wall that separates two worlds—the hectic, crowded streets and the tranquil sea. 'here, separated and far away from the routines and nuisances of daily life,' the architects note, 'the wilderness of the ocean becomes a fenced garden.'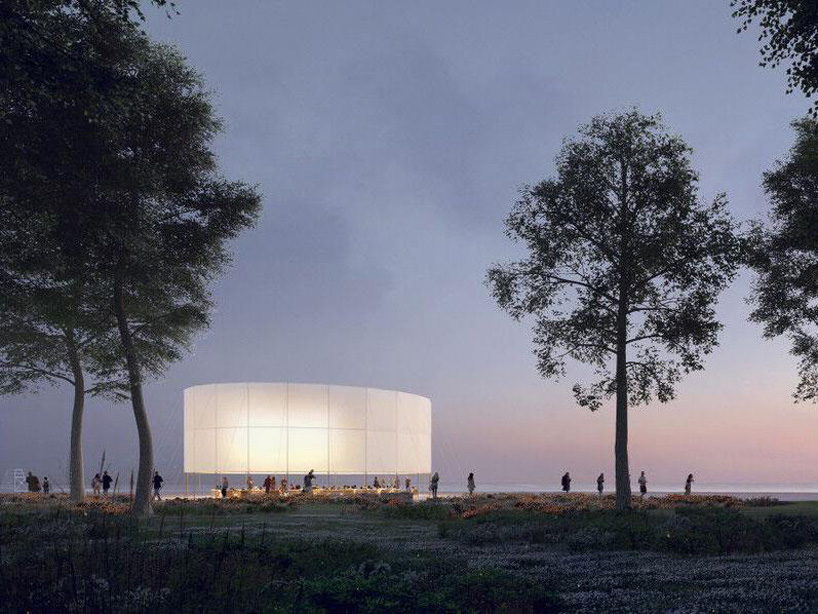 lakefront kiosk competition honorable mention: guillaume mazars
shown here is sydney-based architect guillaume mazars' entry 'ambient light'. the proposal aims to highlight the unique ambiance of the waterfront, where sky meets earth and the horizon is exposed and illuminated. the kiosk, using lightweight materials, steel tubes, and fabric cables, forms a circle of translucent fabric that diffuses light, delimits space, and generates privacy. inside, a suspended fabric ring provides shade while the center is open to expose the sky.
below are the three other kiosks which will be installed along the lakefront. these structures are the result of collaborations between local schools of architecture and architects from around the world.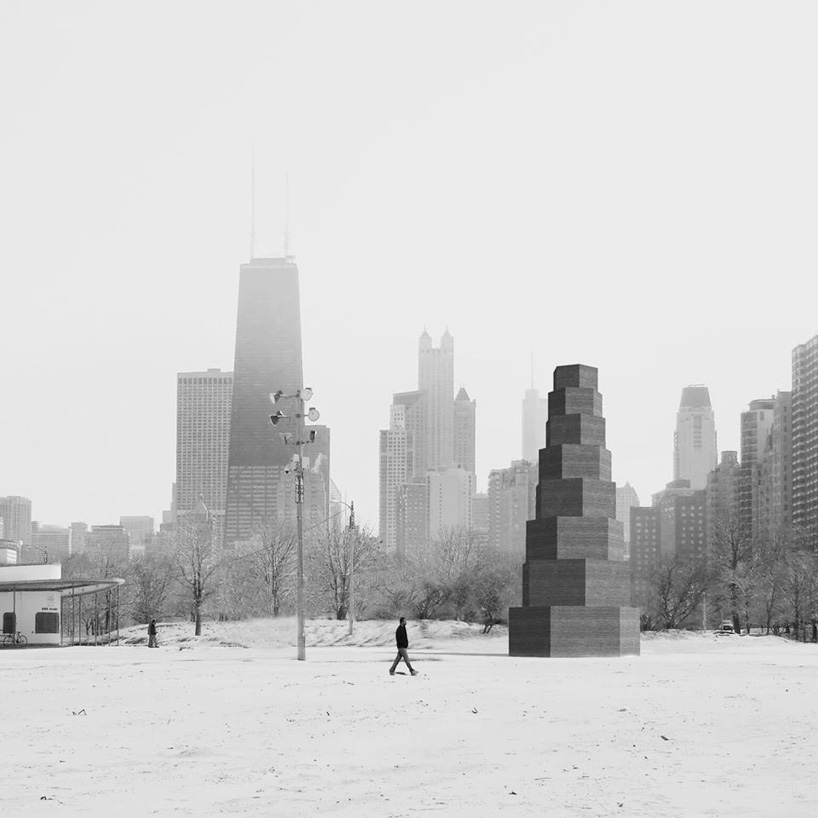 pezo von ellrichshausen + college of architecture, IIT — the cent pavilion
the 'cent pavilion', a forty-foot tower meant to convey silent and convoluted simplicity, is designed by chilean firm pezo von ellrichshausen in collaboration with the illinois institute of technology. it repeats the same angled design over and over, resulting in an opaque monolith. when its commercial function ceases at the summer's end, the kiosk will complement the verticality of chicago's iconic skyline year-round.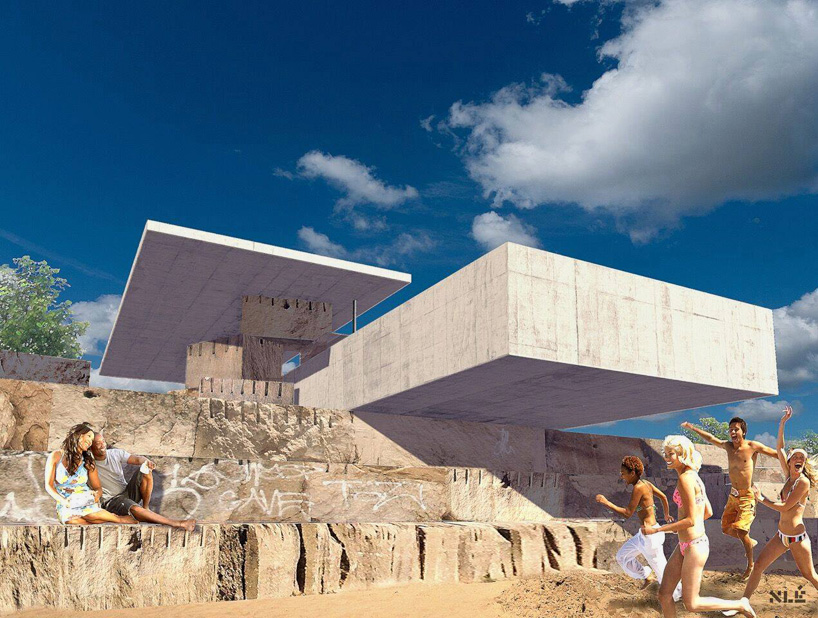 NLÉ + school of the art institute of chicago (SAIC) events — rock
working with the school of the art institute of chicago, kunlé adeyemi of NLÉ has designed rock, a pop-up pavilion—a public sculpture—composed from the raw and historic limestone blocks that once protected the city's shoreline. sited at montrose beach, by the great lake michigan, the kiosk is conceived as an 'infrastructure box' consisting of materials and technologies that are found at or belong to the local environment. the composition's climate resilient limestone and concrete elements can be uniquely assembled each time to suit different locations, vendors and uses along the lakefront: by providing shelter while contributing to the shoreline protection.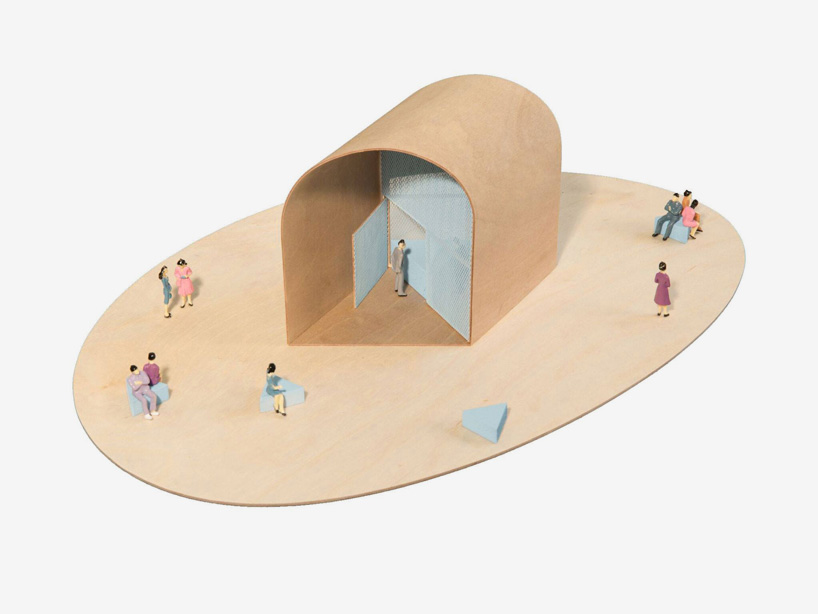 paul preissner architects / independent architecture + university of illinois at chicago — summer vault
paul andersen of independent architecture and paul preissner of paul preissner architects are working with the university of illinois, chicago to design the final lakefront kiosk. their pavilion design, 'summer vault', is a lakefront kiosk that accommodates a lot of things. it consists of basic geometric shapes—a 12-foot diameter barrel vault, a parallelogram, triangles—combined to create a curious, freestanding hangout within the park. the interior of the skewed vault is divided into two triangular spaces—one enclosed by expanded metal screens and doors, and one open to the air but still within the vaulting. this two part plan allows for commerce and community to occur simultaneously. it also reflects the kiosk's persian origins as a 13th century garden pavilion, while embracing its contemporary use as a seasonal commercial front and festive park retreat. its openness allows year round use, remaining active even in its retail slumber during the chicago winter.

the chicago architecture biennial provides a platform for groundbreaking architectural projects and spatial experiments that demonstrate how creativity and innovation can radically transform our lived experience.
the inaugural chicago architecture biennial, north america's largest international survey of contemporary architecture, launched in october 2015. through its constellation of exhibitions, full-scale installations, and program of events, the biennial invites the public to engage with and think about architecture in new and unexpected ways, and to take part in a global discussion about the future of the field.
the chicago architecture biennial is the vision of mayor rahm emanuel for a major international architectural event and an outcome of the comprehensive cultural plan developed by chicago's department of cultural affairs and special events. it is presented through the support of BP, and in partnership with the city of chicago and the graham foundation for advanced studies in the fine arts.
the chicago architecture biennial remains open to the public until january 3, 2015.
nov 04, 2015
nov 04, 2015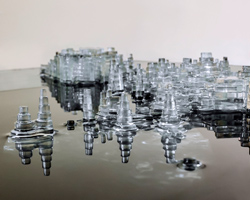 nov 03, 2015
nov 03, 2015
oct 29, 2015
oct 29, 2015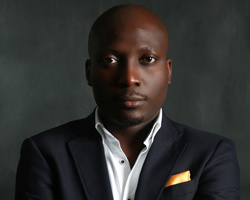 oct 27, 2015
oct 27, 2015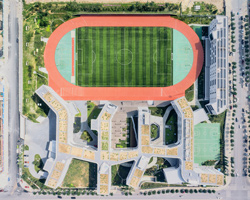 oct 22, 2015
oct 22, 2015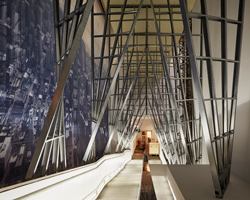 oct 15, 2015
oct 15, 2015
oct 09, 2015
oct 09, 2015
aug 23, 2015
aug 23, 2015
aug 07, 2015
aug 07, 2015
a diverse digital database that acts as a valuable guide in gaining insight and information about a product directly from the manufacturer, and serves as a rich reference point in developing a project or scheme.