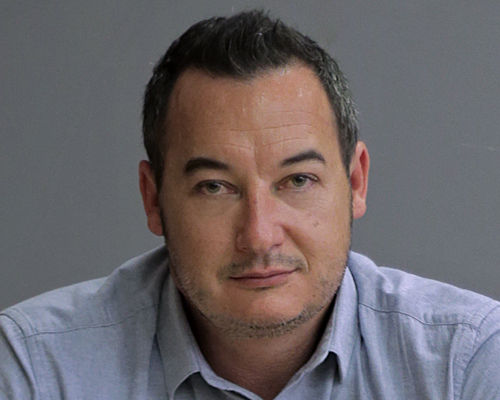 aug 10, 2015
interview with christopher lee of populous architects
christopher lee, senior principal at populous architects
all photos courtesy of populous
christopher lee is a senior principal at populous architects, who has worked around the world for major international sports clients and designed over 30 stadia on five continents. his work includes the main stadium for the sydney olympic games in 2000, europe's first moving roof stadium the millennium stadium in cardiff, wales, the emirates stadium for arsenal football club and aviva stadium the irish national soccer in dublin, ireland.
designboom: what originally made you want to become an architect?
christopher lee: I grew up on the east coast of australia where many people build their own homes and the climate allows construction details to be simple and easily put together. therefore I was able to gain experience of designing and building at a young age. in my early twenties I moved to london to work at the modernist practice powell and moya where I fell in love with london and the idea that architecture can positively shape the daily experience of people. in the twenty years since I joined populous, I have sought to continue the lessons learnt from these architectural heroes.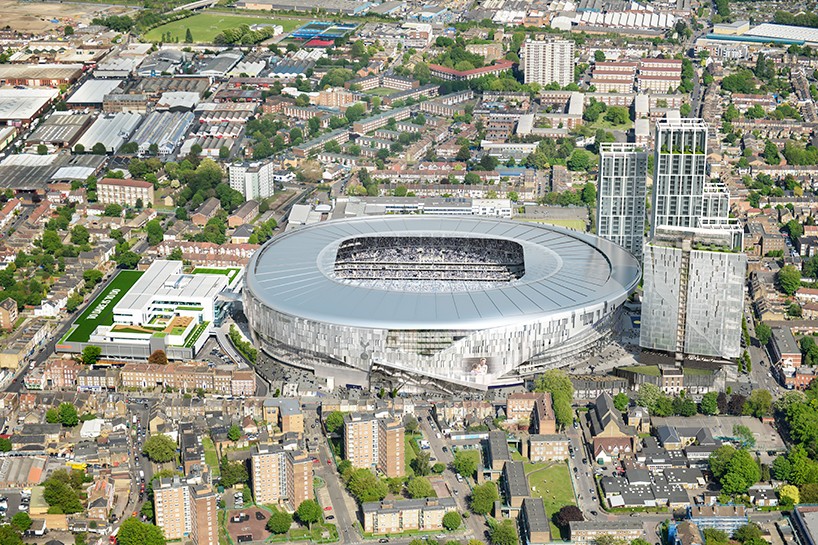 tottenham hotspur stadium, london, UK, 2015
see our article on this project »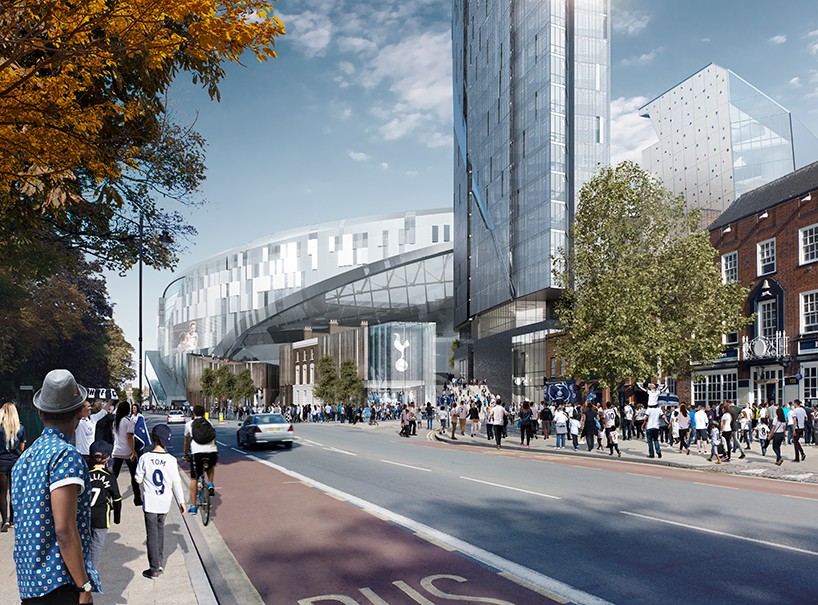 the development includes a hotel and 579 new homes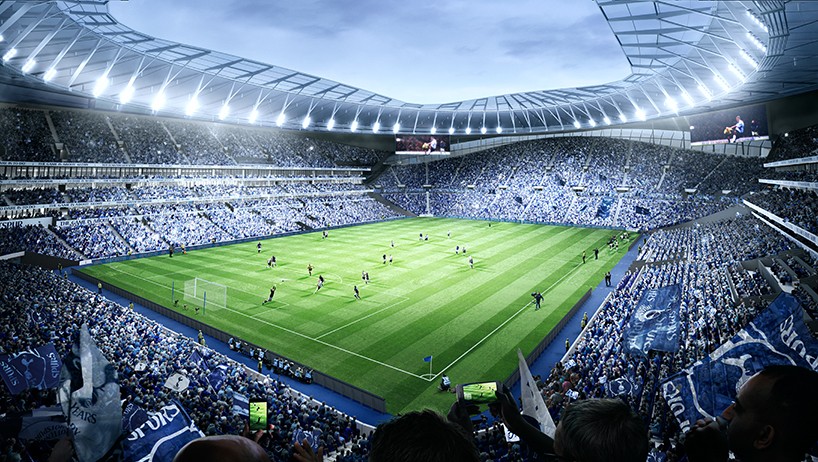 the design features the largest single tier end stand in the UK
DB: how would you describe your architectural approach?
CL: architecture is a tactile art that should engage all senses, not just the visual. in designing stadia or music arena the common thread is creating spaces that elevate the shared experience. I'm interested in how our architecture can facilitate the idea of community and how our buildings can make people feel a connection with their fellow human beings. in a world where there is so much division, the idea of 100,000 people being linked through a shared experience or passion is very powerful.
DB: who or what has been the biggest single influence on your way of thinking?
CL: talking to the people who use my buildings. I love listening to a taxi driver in houston or kuwait city telling me what they love about their football club, how their grandfather took them to their first game and what they want their new stadium to be like. it's these people and their stories that influence my thinking most and challenge it almost daily.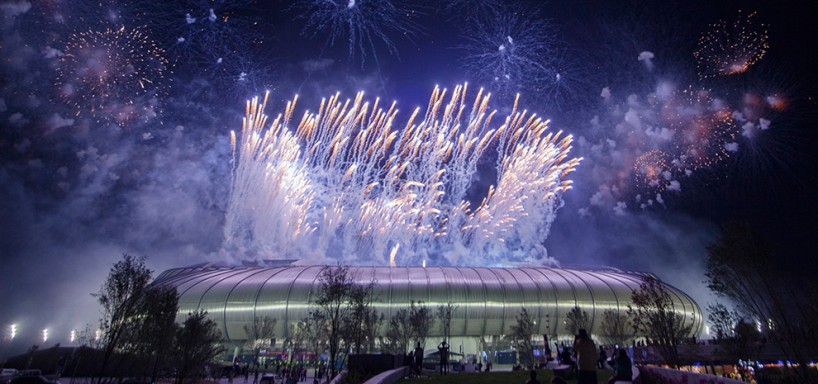 estadio BBVA Bancomer, monterrey, mexico, 2015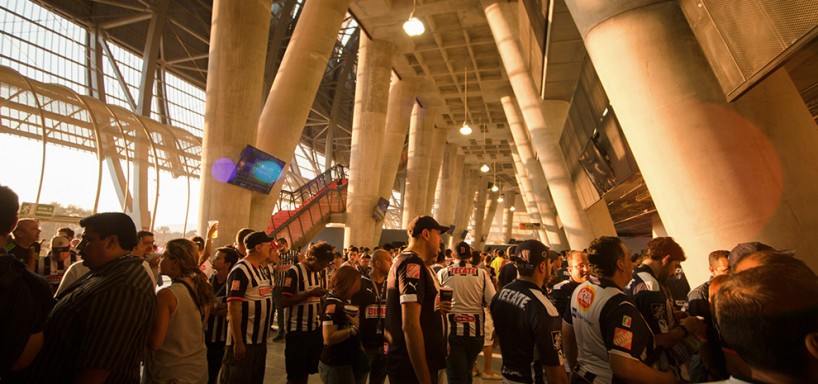 the stadium has a self-supporting tripodal structure. air flow comes in via 'gills' in the facade, ventilating the stadium and keeping spectators and players comfortable.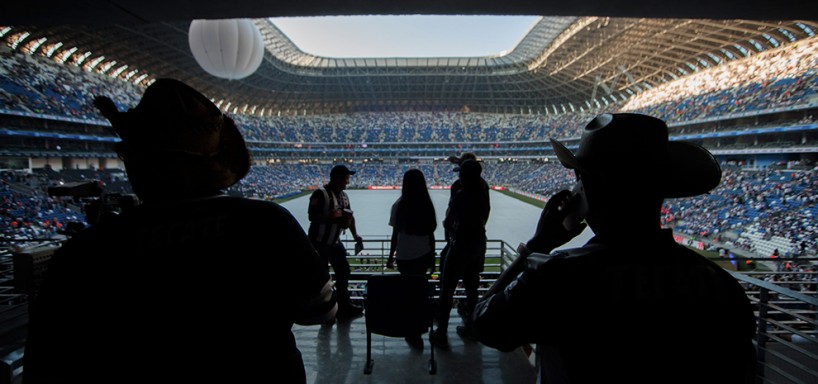 the cantilevered roof, which is a vast structure of 55 meters, also guarantees comfort within the stadium.
DB: what would is your strongest skill and how have you honed that skill over the years?
CL: tenacity. the creation of large scale projects takes many years to complete, with huge multi-disciplinary design teams and input from a multitude of external parties. it requires tenacity to keep everyone working together with a singular vision until the project is completed.
DB: do you draw often and do you think it's important for an architect to be able to draw in this day and age?
CL: drawing, sketching and making physical models are essential to my design process, and are key to seeing and understanding. in our studio sketching and physical models are used alongside digital and parametric models at all stages of the design process from the earliest concepts through to fabrication drawings.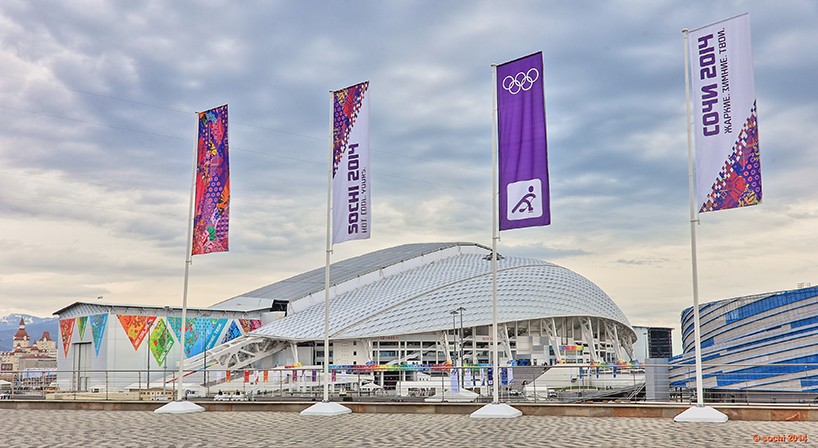 fisht olympic stadium, sochi, russia, 2014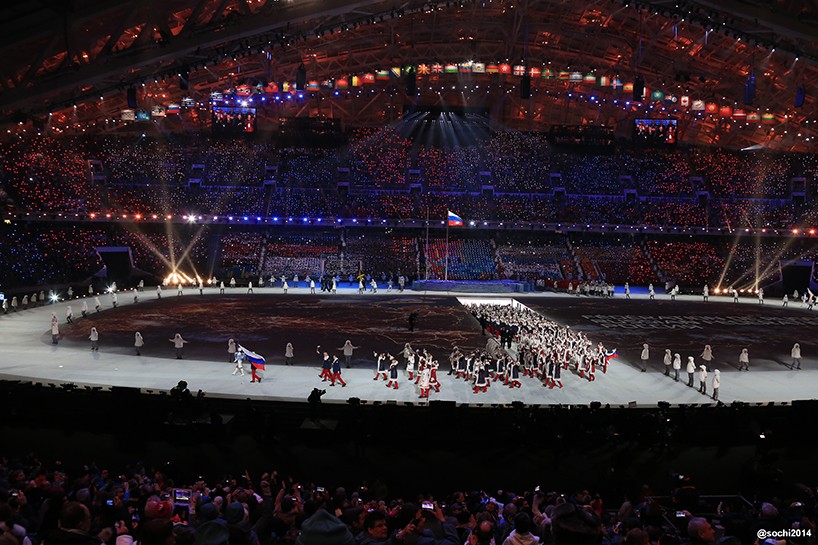 fisht olympic stadium, sochi, russia, 2014
DB: what are your thoughts on specialisation vs generalisation?
CL: I believe that being a specialised architect frees you from the technical constraints of the building typology and allows you to push the boundaries of design. it gives you the freedom to explore ideas more fully and allows you the time to focus on design instead of learning the fundamentals.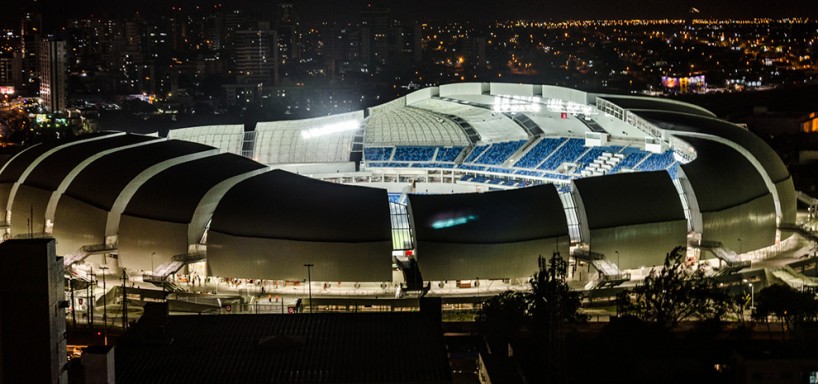 arena das dunas, natal, brazil, 2014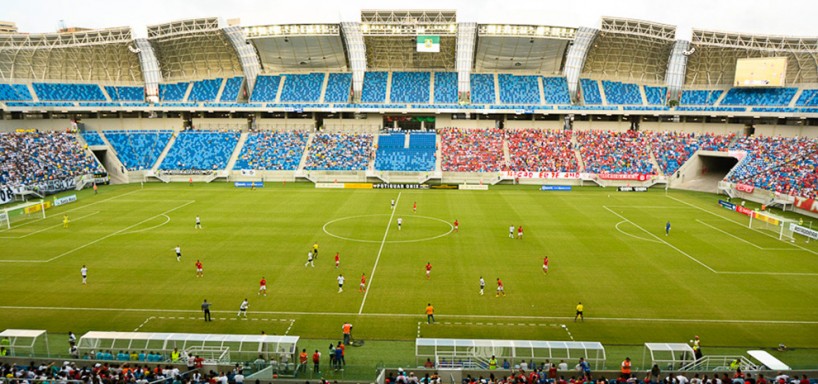 the structure's undulating form responds to the climatic conditions of the location, shielding the spectators from direct sunlight, while allowing main stands to catch the prevailing on-shore breezes and air to flow into the seating bowl via ETFE louvers between the stadium 'shells'.
DB: how do you think online design resources have influenced the architecture being produced today?
CL: the proliferation of online design blogs has democratised the accessibility of architectural information as we are no longer limited to the views of a handful of architecture magazine editors. now a small project by an unknown architect can be as influential as a heavily publicised project by a well known architect would have been in the past.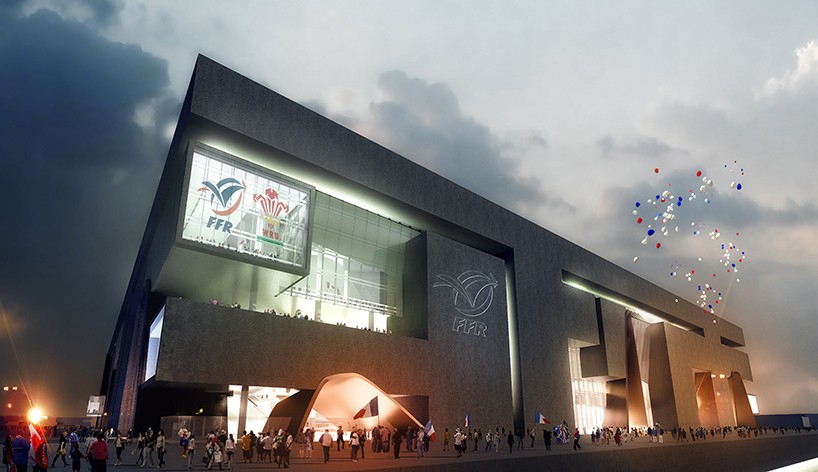 FFR Grand Stade, france, planned for 2017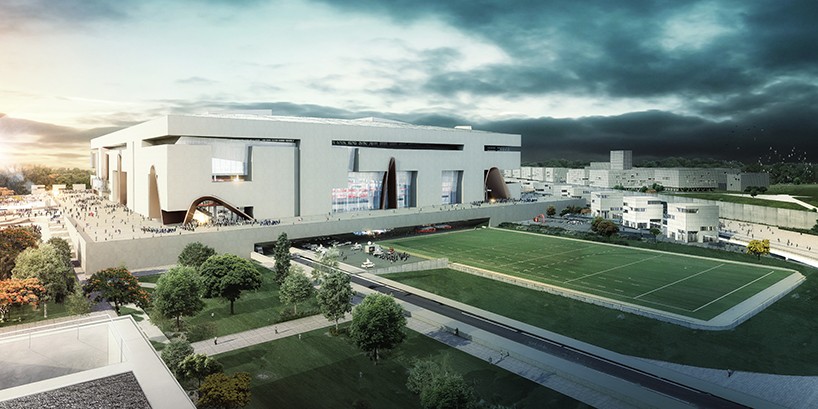 the retractable pitch will endow the french rugby federation with the best quality pitch amongst all the major rugby stadiums in the world. the retractable roof will deliver a more intense atmosphere, it will ensure matches are played whatever the weather, and will create the largest roofed entertainment venue in europe.
DB: what are you currently fascinated by and how is it feeding into your work?
CL: as a designer I am intrigued by a lot of things and all will inform my work to some extent, currently anything from extreme textiles to game theory.
DB: what are you passionate about besides your work?
CL: surfing.

aviva stadium, dublin, ireland, 2010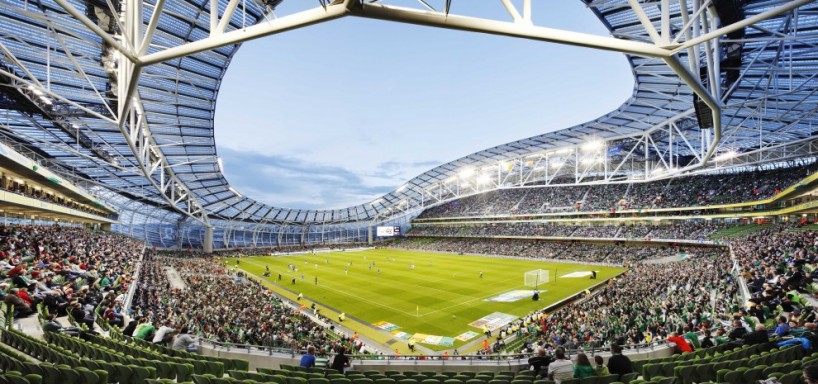 the dramatic form of the finished stadium rises in the east and west to give the majority of spectators the best viewing angles, and lowers to the north and south to minimize the impact on residential areas. the horseshoe-shaped main truss for the roof is supported on two columns at the north end, which gives the stunning visual effect of hanging above the seating tiers.
DB: do you have any superstitious beliefs or rules that you live by?
CL: for someone that is part chinese I have very few superstitions
DB: what do you know now that you wish you knew at 21?
CL: that learning about architecture comes from many and various sources and experiences, not solely from academic study.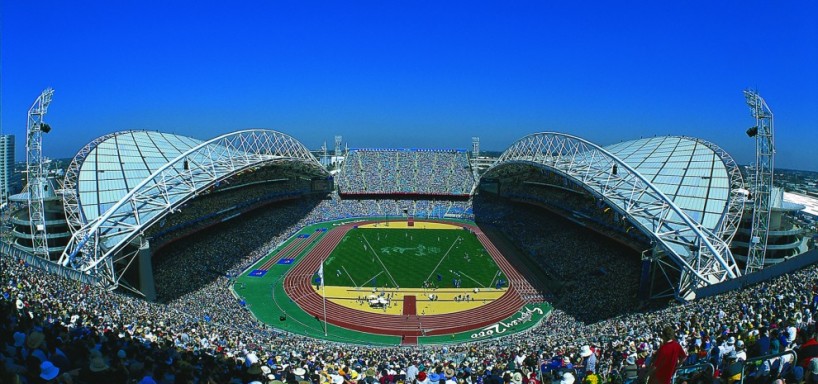 ANZ stadium, sydney, australia, 2000 – the stadium was designed and built for the 2000 olympic and paralympic games – moveable seating tiers allow for maximum flexibility. the stadium can be easily transformed from athletics to rugby, cricket, soccer and AFL, as well as used for concerts and trade shows.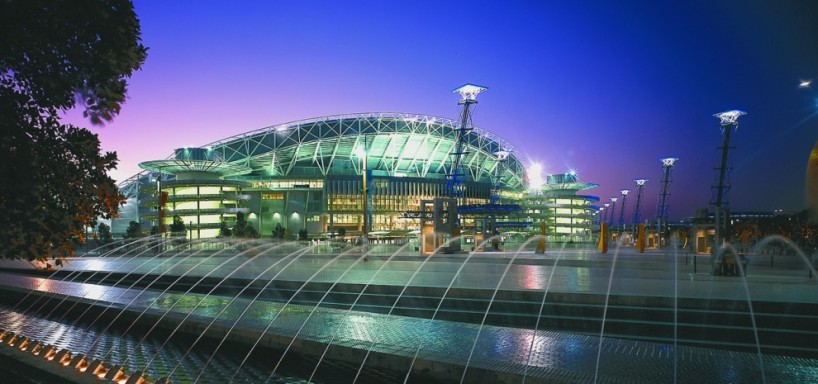 innovative environmentally sustainable measures that were introduced into the main stadium included recycling rainwater from the roof into underground storage tanks to irrigate the pitch and a range of passive design measures including ventilation and natural cooling/heating, an on-site gas fired co-generation system.
DB: what's your personal motto?
CL: don't live by mottos.
sep 26, 2019
sep 26, 2019
apr 02, 2019
apr 02, 2019
jul 08, 2015
jul 08, 2015
mar 09, 2015
mar 09, 2015
may 30, 2014
may 30, 2014
feb 02, 2014
feb 02, 2014
a diverse digital database that acts as a valuable guide in gaining insight and information about a product directly from the manufacturer, and serves as a rich reference point in developing a project or scheme.