'coal drops yard', a new retail destination first revealed in 2015, is taking shape ahead of its public opening in autumn 2018. situated next to regent's canal, and near london's kings cross station, the development comprises 65 units of varying sizes that will accommodate a wide range of shops, cafés, bars, and restaurants. the project has been conceived by the studio of thomas heatherwick, whose scheme embraces a historic site that dates back to the mid-19th century.
timelapse video showing the site under construction
video by john sturrock
heatherwick studio's design involves connecting two historic structures through extending and stitching together their respective roof canopies. this gesture also provides shelter for the spaces below, forming a new type of active public space for the city. the remainder of coal drops yard's brick viaducts, ironwork, and cobbled streets will provide an atmospheric backdrop, with the site's victorian buildings completely restored and re-purposed.

the roof canopies of two historic structures will be stitched together
'coal drops yard was immediately fascinating to work on because the site is so unusual,' explains thomas heatherwick. 'this pair of long victorian brick viaduct buildings were like vast chocolate kit kat fingers held apart at an angle, not conforming to conventional ideas of how retail is set out. this gave the project exciting new possibilities. our solution uses the inherent eccentricities of the original viaduct structures to transform them into a vibrant new place for london.'

the development comprises 65 units of varying sizes
'iconic king's cross is already known as a central london location, a prime residential area and an established foodie destination, and it is now adding retail with coal drops yard,' says craig white, project director at argent — the development firm behind coal drops yard. 'heatherwick studio has created a design for coal drops yard that captures all the drama of the historic architecture and setting — reimagining, accentuating and enriching it.'

the intervention provides shelter and forms a new type of public space
'the result is a unique and wonderfully atmospheric canvas for retailers; a vibrant new shopping destination for london set to welcome up to 20 million visitors a year,' continues argent's craig white. 'each will be able to enjoy a hand-picked selection of the best in fashion, design, homeware and lifestyle when it opens to the public in autumn 2018.'

the scheme embraces the historic site, which dates back to the mid-19th century
Save
Save
Save
Save
sep 28, 2017
sep 28, 2017
sep 17, 2017
sep 17, 2017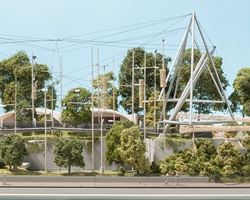 sep 13, 2017
sep 13, 2017
sep 12, 2017
sep 12, 2017
sep 10, 2017
sep 10, 2017
sep 06, 2017
sep 06, 2017
oct 18, 2017
oct 18, 2017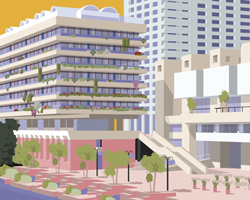 oct 16, 2017
oct 16, 2017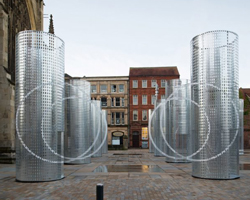 oct 11, 2017
oct 11, 2017
oct 12, 2017
oct 12, 2017
sep 15, 2017
sep 15, 2017
aug 14, 2017
aug 14, 2017