multidisciplinary studio comunal: taller de arquitectura has shared images of a rural dwelling in central mexico — which solves two problems common to the region. in addition to a significant lack of appropriate housing, puebla's nahua community is also inundated with bamboo, a plant considered a hindrance to the area's maize, beans, and coffee crops. consequently, much of the region's bamboo has been removed without any future use in mind.

all images by onnis luque
in an attempt to kill two birds with one stone, comunal: taller de arquitectura proposed a housing project that utilized the site's surplus bamboo. before working on the house's design, the architects began by working closely with the local community to understand both their customs and traditions and the characteristics of the site. as a result, the configuration of the residence includes the programs found within a traditional dwelling, while integrating low-cost systems for the collection, storage and treatment of water.

the housing project utilizes the site's surplus bamboo
furthermore, simple bio-climatic principles — such as cross ventilation and chimneys — have been incorporated to ensure that the home remains comfortable throughout the year. in constructing the house, the design team placed a great emphasis on training the local community so that they are able to replicate it in future. a series of technical workshops explaining were held, which explained each stage of bamboo management — from forestry to the construction. in order to simplify the house's assembly, the modular fabrication system comprises as few parts as possible.

the architects worked closely with the local community
both the land and bamboo were donated by the community. interestingly, the lamina used in the roof is generated with recycled aluminum, which ensures a constant temperature inside the house and avoids the formation of fungi, bacteria, and damp. since the project's completion, the architects have continued working with the community to use traditional building materials to reduce costs, maximize living space, and improve the region's quality of life.

the configuration of the residence includes the programs found within a traditional dwelling

a small shrine is included at the heart of the home

basic bio-climatic principles — such as cross ventilation and chimneys — have been incorporated

both the land and bamboo were donated by the community

patterns have been created in the home's brick façades

puebla's nahua community is also inundated with bamboo
project info:
name: rural housing: exercise I
architect: comunal: taller de arquitectura & community of tepetzintan
location: community of tepetzintan, puebla, mexico
surface area: 80 sqm / 861 sqf
photography: onnis luque
Save
Save
Save
Save
Save
Save
Save
Save
Save
Save
Save
Save
Save
Save
Save
oct 04, 2017
oct 04, 2017
sep 22, 2017
sep 22, 2017
sep 18, 2017
sep 18, 2017
sep 04, 2017
sep 04, 2017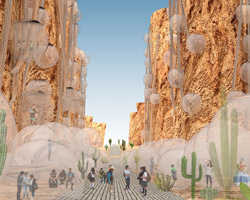 aug 24, 2017
aug 24, 2017
aug 24, 2017
aug 24, 2017
aug 09, 2017
aug 09, 2017
jul 31, 2017
jul 31, 2017
oct 04, 2017
oct 04, 2017
apr 11, 2017
apr 11, 2017