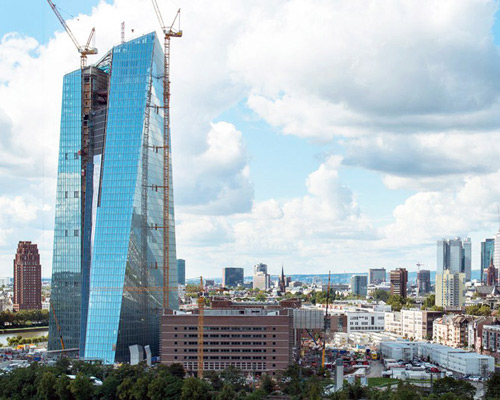 may 30, 2014
european central bank by coop himmelb(l)au nears completion
european central bank by coop himmelb(l)au nears completion
all images courtesy of coop himmelb(l)au
the new headquarters of the european central bank is nearing completion in frankfurt, germany. designed by coop himmelb(l)au, the premises provide a distinctive tower that is visible from across the city. at its lower levels, the design is connected with the rossmarkthalle, (wholesale market), an important structure within the region. the existing building is envisioned as an 'urban foyer' welcoming guests to the site and housing a conference and visitor center, library and restaurant.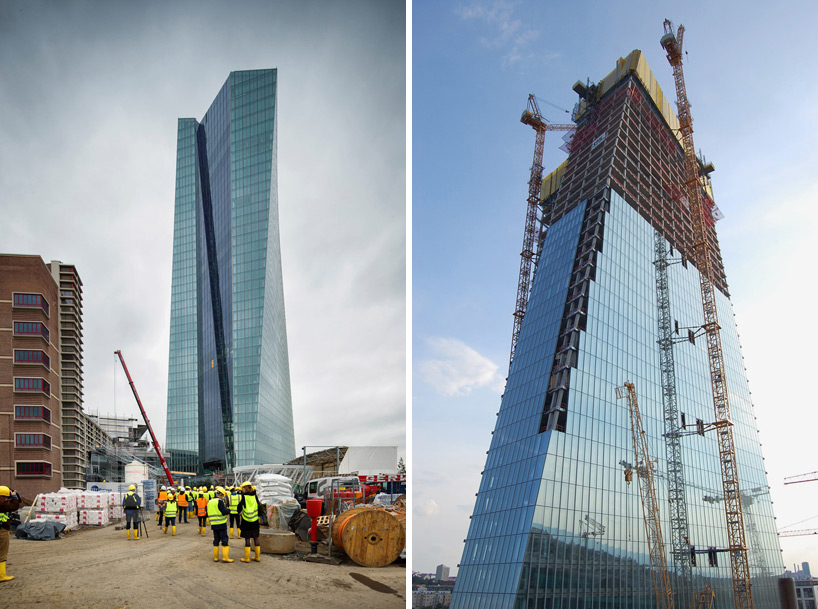 (left) the glass cladding is now in place / photo © christian christes
(right) applying the glazing to the structure's angled façades
the new structure, which rises to a height of 185 meters, is oriented to face key reference points within the city: the alte oper, the museumsufer and the financial district. the double-slab high-rise features an atrium between the office towers, conceived as a 'vertical city'. a series of platforms and bridges spanning the void create short paths between the individual floors, enabling larger and better connected offices and promoting informal communication. further conference and restaurant facilities are contained with upper storeys, reserved for the bank's employees.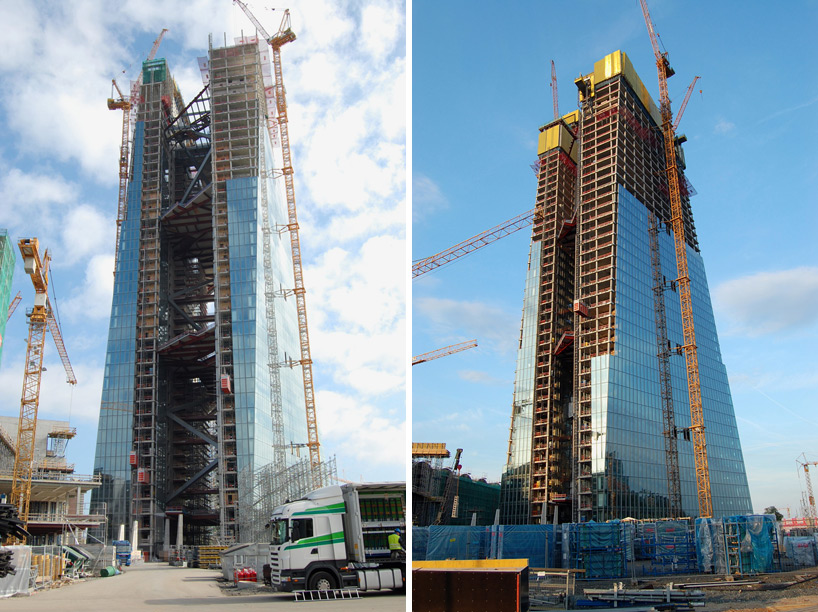 a series of platforms and bridges spanning a central void create short paths between individual floors
after originally winning the competition to complete the project in 2005, construction got underway in spring 2010. the european central bank is set to open later this year. see designboom's previous coverage of the project here.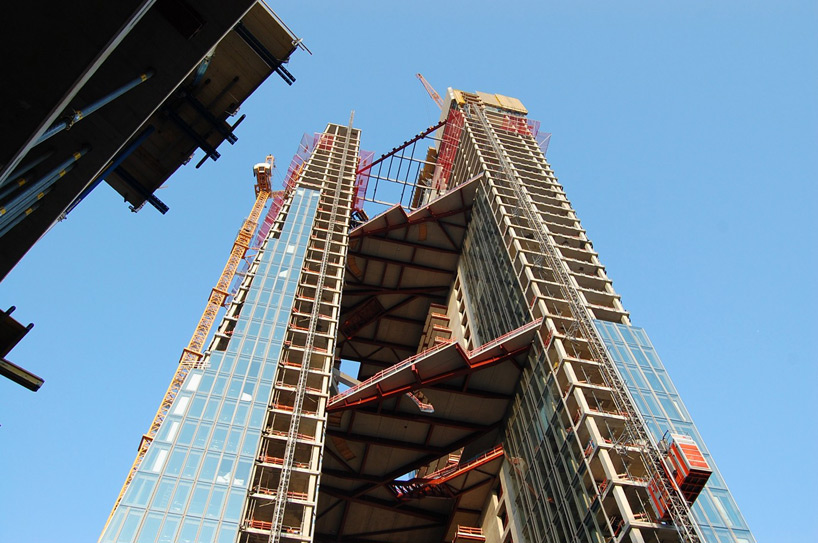 the links enable larger and better connected offices and promote informal communication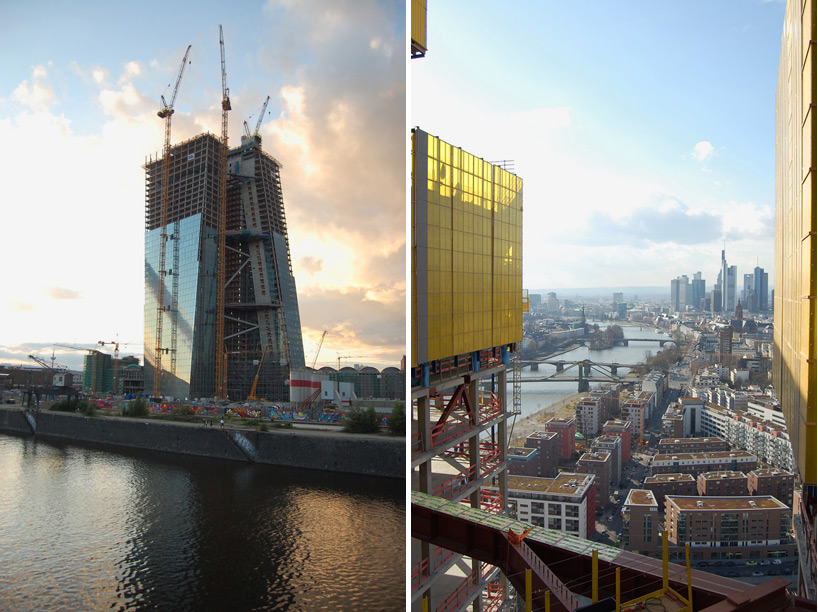 (left) the view from across the river main
(right) the towers are oriented to face key reference points within the city, incliding the financial district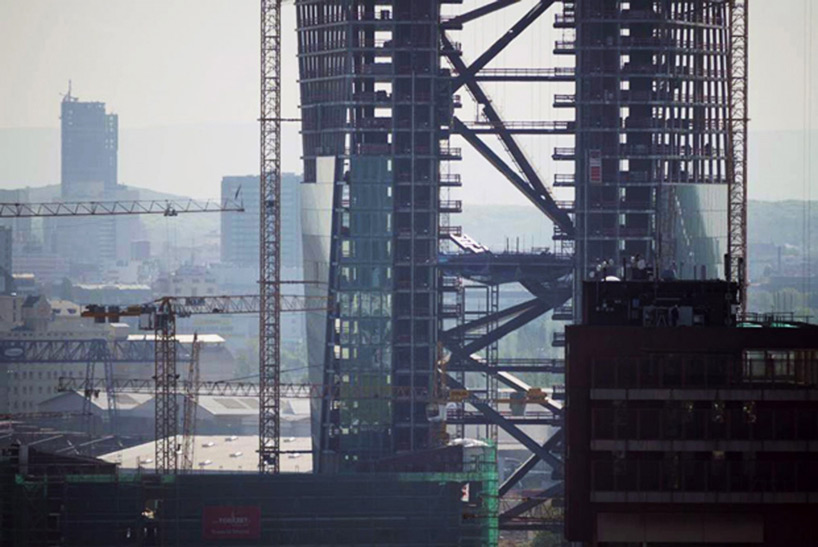 initial construction phase

walk through of the european central bank in frankfurt
animation © isochrom.com / music producer: peter grell
project info:
location: frankfurt, germany
client: european central bank (ECB)
site area: 120,000 sqm
gross floor area: 184,000 sqm
north tower: 185 meters / 45 floors
south tower: 165 meters / 43 floors
height (including communication mast): 220 meters
project team:
coop himmelb(l)au wolf d. prix, helmut swiczinsky, wolfdieter dreibholz zt gmbh
design principal/CEO: wolf d. prix
project partner: frank stepper
project architects: hartmut hank, christian halm, thomas schwed, michael beckert (tpl), johannes behrens (tpl), günther weber, jürgen tiltmann (tpl), oliver cassik (tpl), philipp munz (tpl)
design architects: karin miesenberger, stefan rutzinger, kristina schinegger
architectural management: christian maeder, sascha hempel, markus tritthart, damian witt
project team: magdalena baczkowska, markus baumann, michael beckert, johannes behrens, hilde benda, marcelo bernardi, nico boyer, jan brosch, timo carl, anna rita cedroni, jasmin dieterle, sabrina dlugosch, marcus ehrhardt, jan ruben fischer, brigitte fuchs, volker gessendorfer, sergio gonzales, gesine görlich, martin gruber, guthu hallstein, sebastian haffner, simone hainz, sascha hempel, rob henderson, emanuele iacono, martin jelinek, rashmi krishna jois, ivana jug, frank pascal kaul, matt kirkham, daniela kröhnert, bernward krone, christian labud, anke lammert, monika lyzyczka, steven m, christian maeder, dimitra mamou, ariane marx, christoph maurer, matthias niemeyer, martin oberascher, ross olson, renate ott, gerhard pfeiler, ellen pietrzyk, james pike, robert pippan, jakob przybylo, anna ptaszynska, stephanie rathgeber, carmen renz, salome reves, donna riedel, akvile rimantaite, pete rose, penelope rüttimann, stefan rutzinger, oliver sachse, kristina schinegger, benjamin schmidt, marita schnepper, thomas siegl, ebru simsek-lenk, denise sokolowski, augustin solorzano, anja sorger, andrea stollenwerk, ernst stockinger, crystal k.h tang, jürgen tiltmann, markus tritthart, josef tröster, günther weber, andreas weissenbach, clemens werb, judith werkhäuser, markus wings, eva wolf, barbara zeleny, thomas zengger, zeyneb badur, fabien barthelemey, oliver cassik, alejandro corena, alexander daxböck, mario dignöss, helmut frötscher, annegret haider, christian halm, gregor kassl, gernot köfer, alexander laber, anita lischka, rangel malinov, oliver martinz, philipp munz, barbara roller, nicole rumpler, wolfgang ruthensteiner, stefan salchinger, stefan schadenböck, thomas schwed, hannes schwed, eckart schwerdtfeger, sylvia spernbauer, christoph treberspurg, johannes weigl
model building: ivana jug, filip adamczak, anna balint, mark balzar, oliver berger, robert campell, julian chiellino, ariane dehghan, jasmin dieterle, guido ebbert, heike folie, emilia grzadzielewska, benjamin hahn, laura hannappel, thomas hindelang, michael hirschbichler, ulrich hoke, rafal jedlinski, malte kaiser, reyhan kargi, vera kleesattel, stefan kotzenmacher, quirin krumbholz, daniel kuhnert, gretha kuustra, malgorzata labecka, jelena lazic, marta leszczynska, jörg lonkwitz, rita lopez, ariane marx, bruno mock, sarah müller, yusuke nishimura, seoug o, ross olson, ulrich peintner, fabian peitzmeier, anna ptaszynska, jois rashmi, danuta ratka, salome reeves, benjamin schmidt, thomas stock, kadri tamre, philipp trumpke, andreas wachter, angelika wiegand, melanie wohlrab.
local partner: AS&P albert speer & partner GmbH, frankfurt, germany, architektur consult ZT GmbH
structural engineer: B+G ingenieure, bollinger und grohmann GmbH, frankfurt/m., germany
climate design: arup GmbH
plumbing & hvac: ebert-ingenieure münchen GbR
lightning design: bartenbach lichtlabor GmbH
site infrastructure: dorsch consult verkehr und infrastruktur GmbH
landscape planning: vogt landschaftsplaner GmbH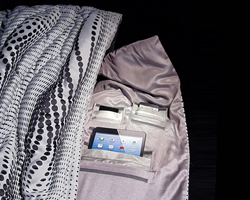 mar 17, 2020
mar 17, 2020
jul 31, 2018
jul 31, 2018
oct 15, 2017
oct 15, 2017
feb 22, 2017
feb 22, 2017
nov 28, 2016
nov 28, 2016
sep 20, 2016
sep 20, 2016
a diverse digital database that acts as a valuable guide in gaining insight and information about a product directly from the manufacturer, and serves as a rich reference point in developing a project or scheme.