soaring at 60 storeys, the city of mississauga, canada, is to receive a new tower in its downtown core. 'M city' will become the city's tallest building; the first of 10 towers in a $1.5 billion, master-planned residential community. conceived by CORE architects, who won a design competition for the project, M city's undulating geometry results from a unique application of seven floor plates that twist the building as it rises.

the project will be developed by rogers real estate development limited
(header image © norm li) image © brick visual
each of M city's seven typical floor plates take turns skewing to each extreme and as the building rises, a stacked repetitive pattern is created. the non-rectangular geometry creates the impression of fluid movement and lightness of mass, leaving a striking presence on the skyline. the faceted glass walls introduced by CORE architects create a prismatic shape to the podium, accommodating a large rooftop amenity space. retail at the ground level will be a primary draw for a bustling street life, which is augmented by over two acres of public parkland, providing a solid foundation for a vibrant community.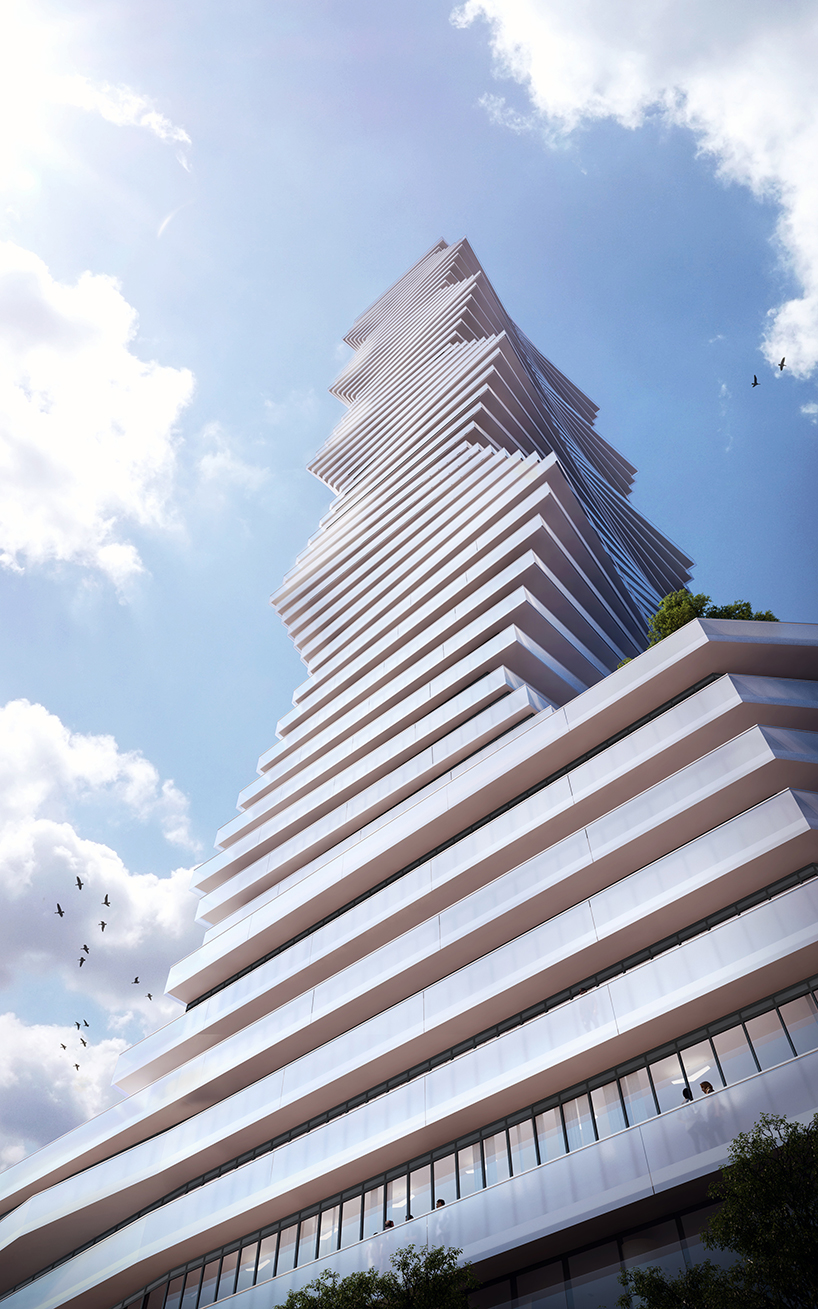 a unique application of seven floor plates influences the twisting as the building rises
image © brick visual
in addition all amenities, common areas and suites for the project will be developed by the interior design firm cecconi simone, who drew cues from the architecture's fluid form and dynamic geometry. inside the tower, the interior amenities will include a chef's kitchen and dining room, small and large lounges, a kids' lounge and an array of fitness facilities. the residential suites have been designed to be efficient and highly livable, planned with the resident in mind.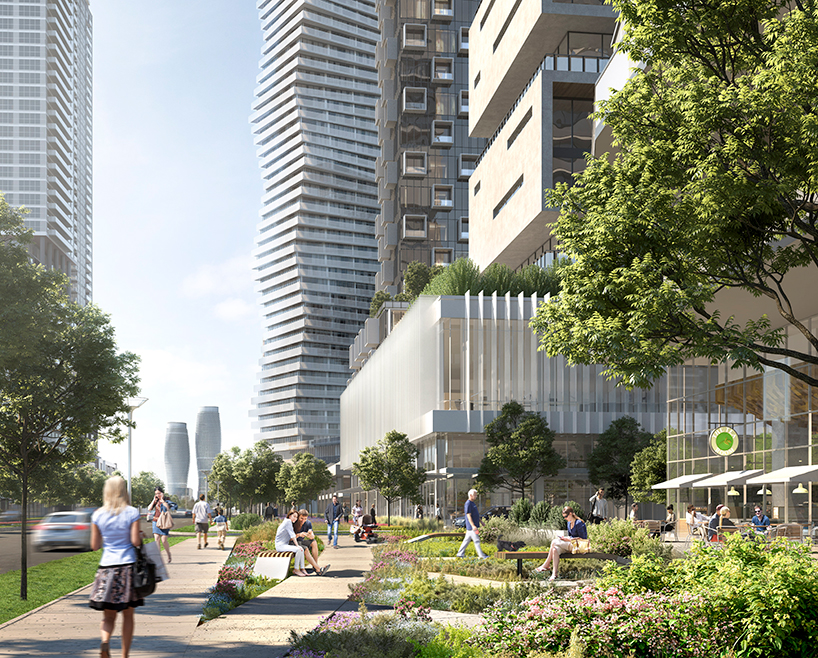 image © norm li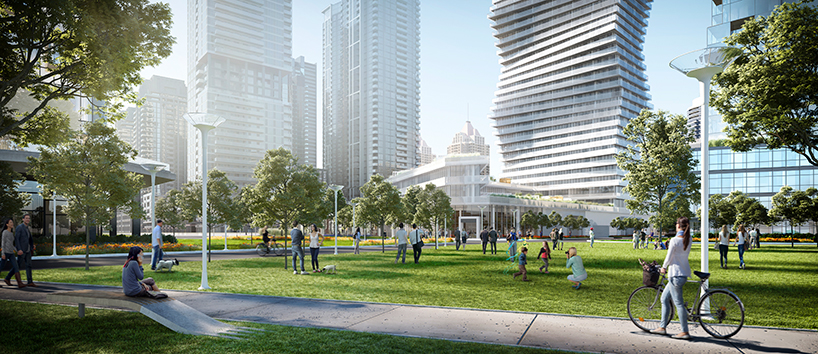 image © norm li
Save
Save
Save
Save
Save
Save
aug 13, 2017
aug 13, 2017
aug 03, 2017
aug 03, 2017
jun 20, 2017
jun 20, 2017